Tuesday, 1st April
We packed our boxes, packed our car and left the Almstadtstraße, not without a flutter of emotion. It was home in Berlin for 15 months.
Here is a tribute to the iconic TV tower on Alexanderplatz, as viewed from our balcony. Many people say it is a blight on the horizon, should be torn down...but it's kept us company, changed moods with us. Berlin would not be Berlin without it.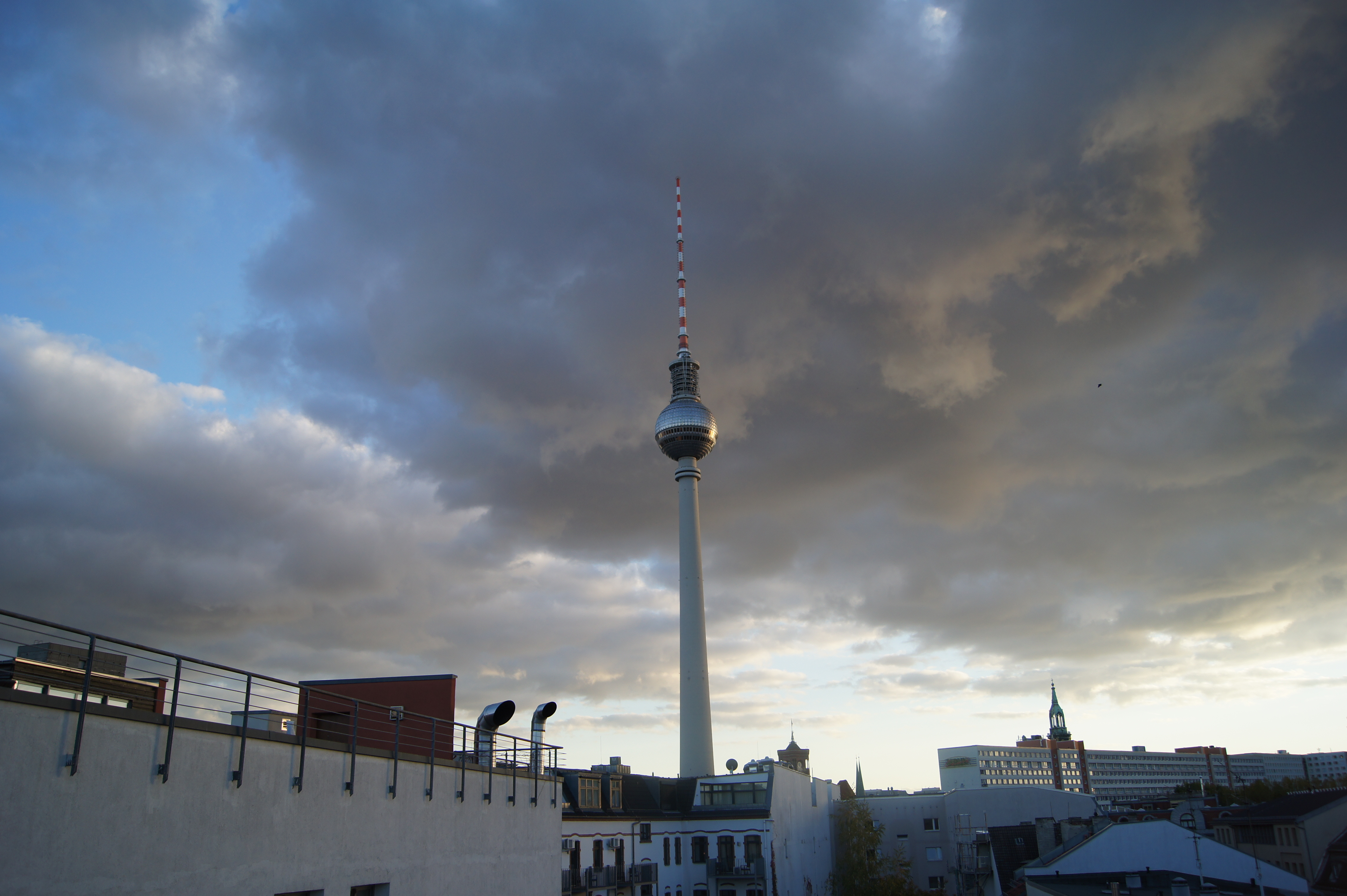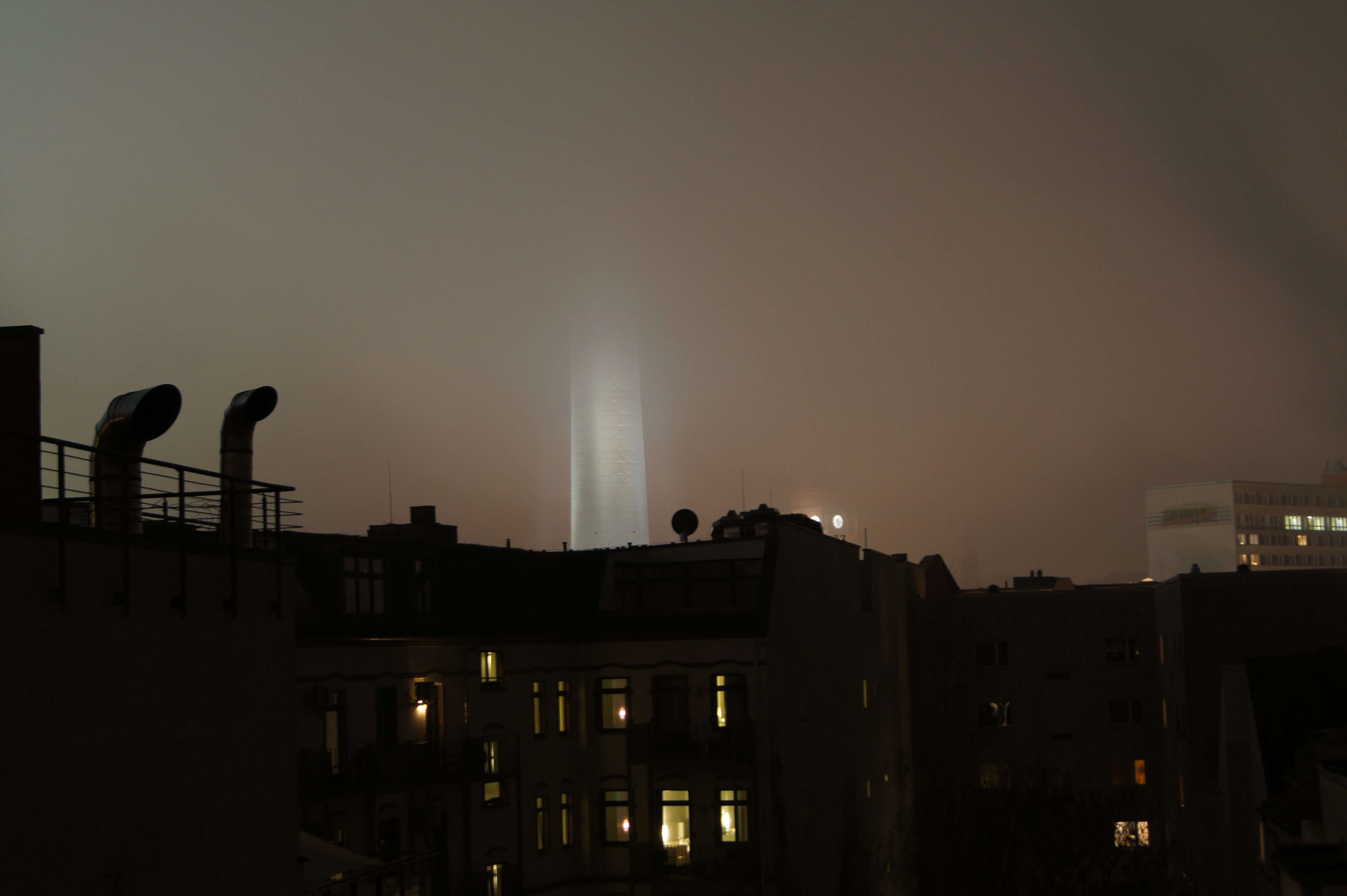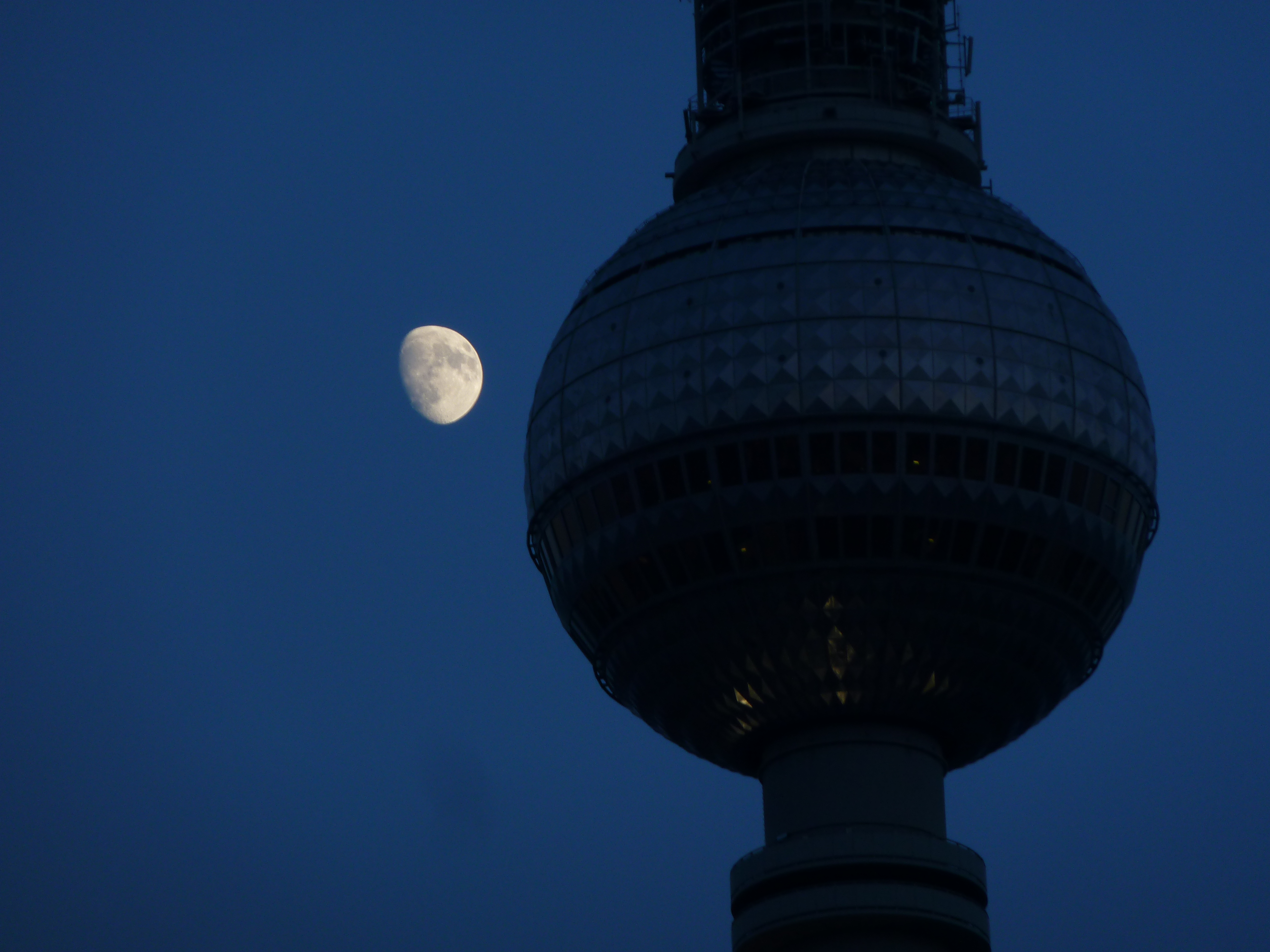 The drive between the Paris and Berlin is a long exercise in stress and terror. The Autobahn is generally three lanes. In the right, an uninterrupted line of trucks from Poland, Lithuania, Belorussia lumber along. They are so close, it almost looks like a freight train. Except from time to time, without warning, one of the freight cars suddenly pulls out into the middle lane, where most sensible drivers settle because in the left lane, the Audis, BMWs and Mercedes rip along at 200kms an hour and do not take kindly to using their brakes. Then there are the Baustellen, the road works that blight travel throughout the country. Traffic is reduced to one or two lanes of a harrowing narowness.
Therefore and not surprisingly, we were further slowed by a bad accident involving two felled semis and a couple of crunched cars.
So we broke up the drive with a stop at Odenthal, a village just 20kms from Cologne. Despite its proximity to a major city, there was a lovely wooded footpath along a small river. We stayed at Zur Post and ate at the bistro right next door where the owner cared a great deal about the food and wine. Prices were higher than Berlin but friendliness was also notably elevated: people said hello! They smiled!