Area of Outstanding Natural Beauty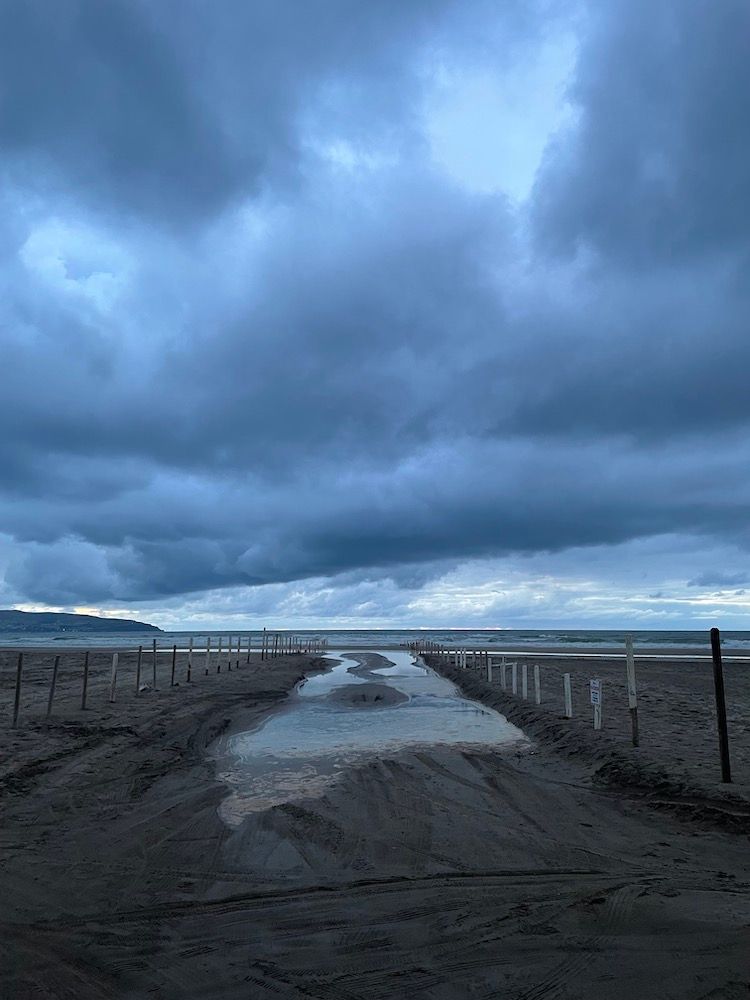 Friday, 14 July
Here in France, it's a weekend of grand départ. In fact, it's grander than usual this mid-July because besides the normal flow of people leaving on their summer holiday, Bastille Day makes a three-day weekend. But having just returned from 10 days away in Ireland and Northern Ireland, I'm not going anywhere.
Our travel plan was for me to meet David at the end of his Irish golf trip so that we could tour County Donegal just the two of us – the first time we'd attempted such a getaway in longer than I can remember – then head to the north coast of Northern Ireland, where we had invited various family members and friends to join us in a rented house.
So much for planning: 20 minutes before departure, my flight to Belfast was cancelled. With Easy Jet (which should be required by law to change its jaunty, deceptive name), there's no human to help you, but I finally managed with the app to get myself rerouted via Manchester. After re-waiting every long line at Charles de Gaulle airport, I waited a lot more – the next two planes were late – meaning I didn't arrive in Belfast until near midnight, almost 15 hours after I'd left home – and had to stay at the airport hotel.
The next day I picked up the car, bigger than I'm used to driving, especially on the wrong side of the road, and on a narrow lane in the middle of nowhere, I ran over a rock...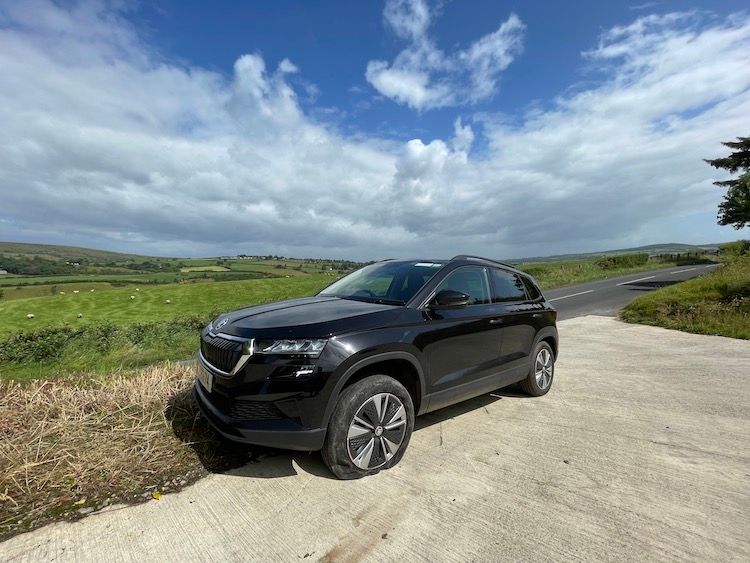 ...causing a further delay of over two hours while I waited for a repairman, since cars no longer carry spares. The farmer lady upon whose drive I had ge-dunked brought me a tray with tea and biscuits, which helped re-inflate my spirits at least.
What I managed to see of County Donegal was lovely...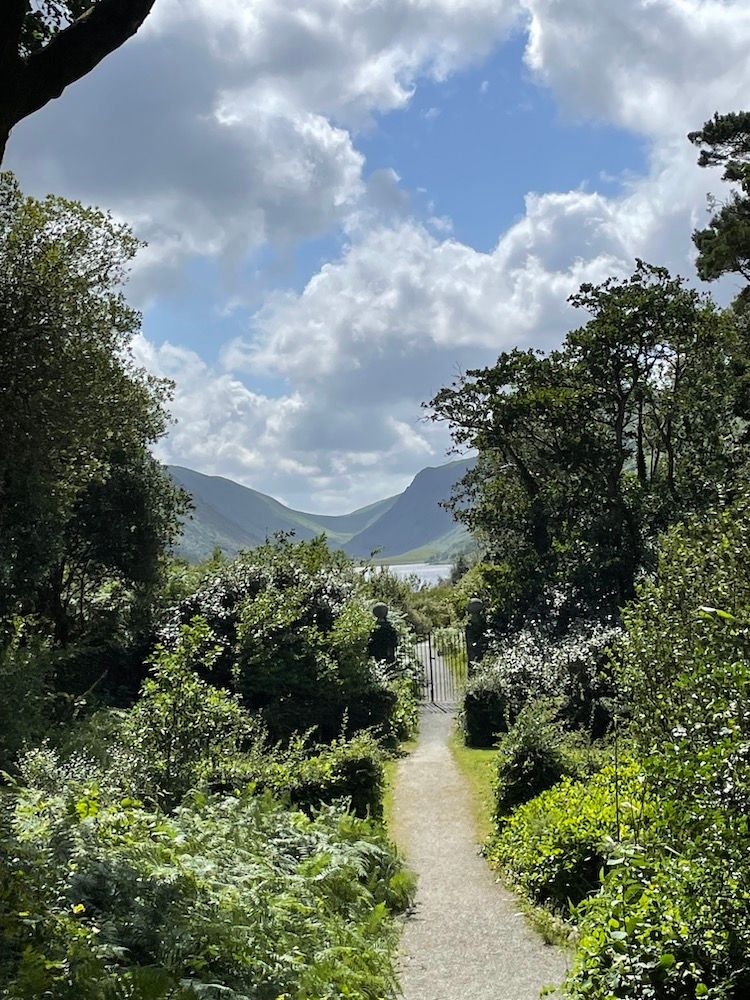 ...but it was quickly time to move on to Downhill, Northern Ireland and the Airbnb rental, a late Victorian house just the other side of the railway tracks from a vast sandy beach and in the confines of the Binevenagh "Area of Outstanding Natural Beauty", a convoluted British term for a pretty place worth preserving.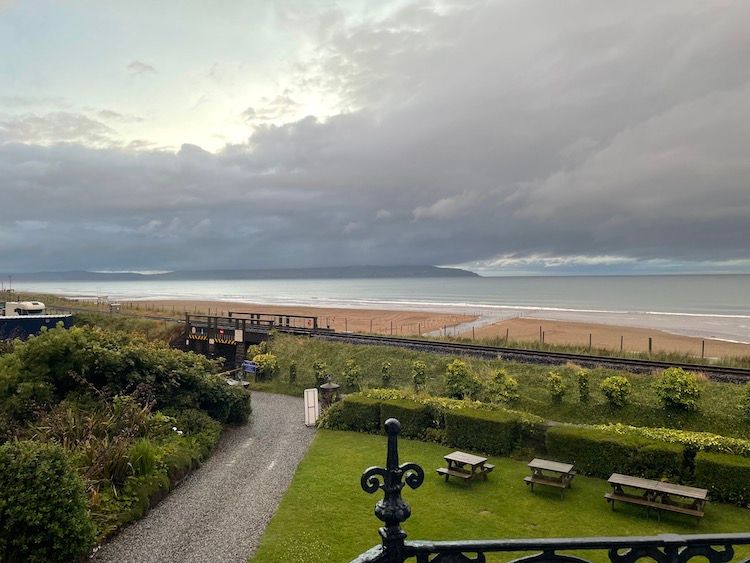 Beautiful it is. There were great views of the moody Northern Irish skies and plenty of rooms to accommodate our numbers that ebbed and flowed like the tide.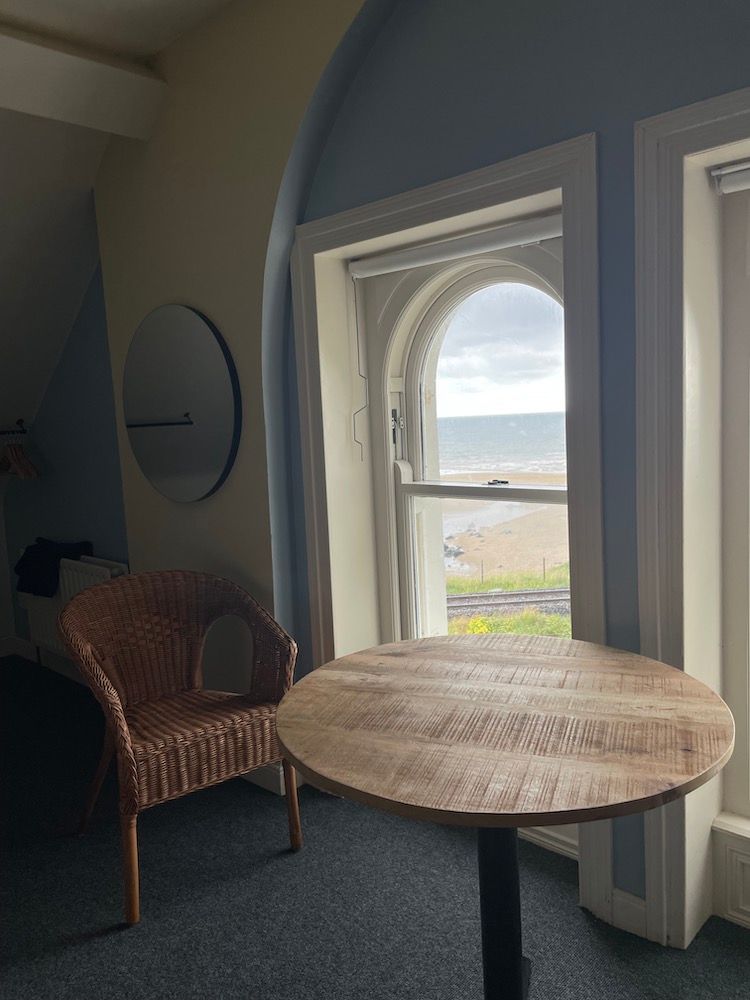 When you're a biggish group with several children, you don't need to plan many activities beyond swimming, walking on the beach...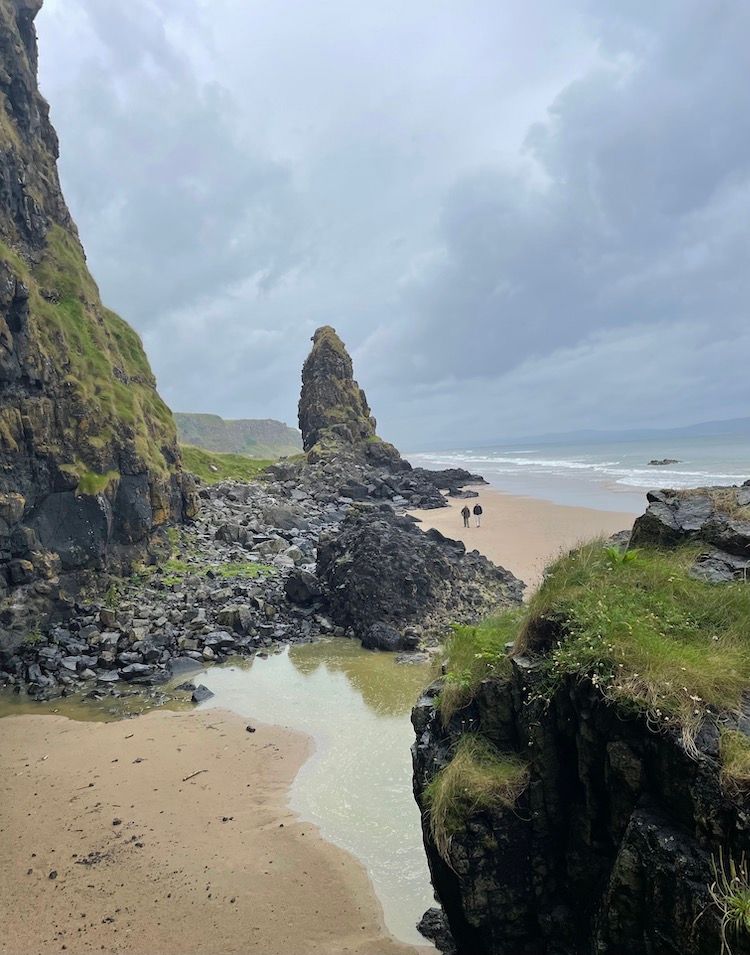 ...romping in the garden...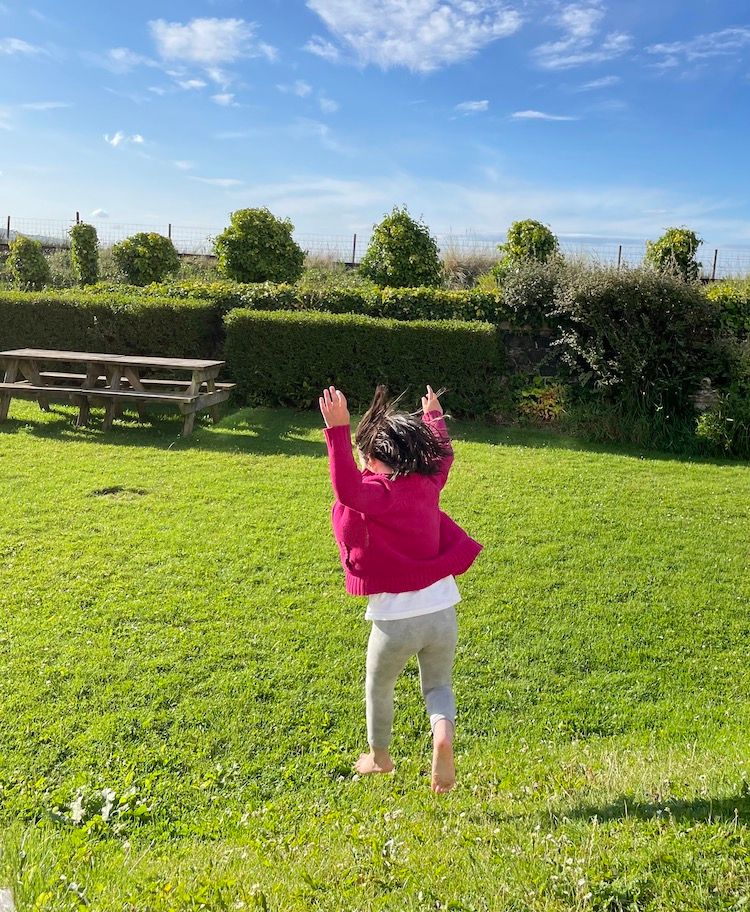 ...playing with the pebbles or just reading your book...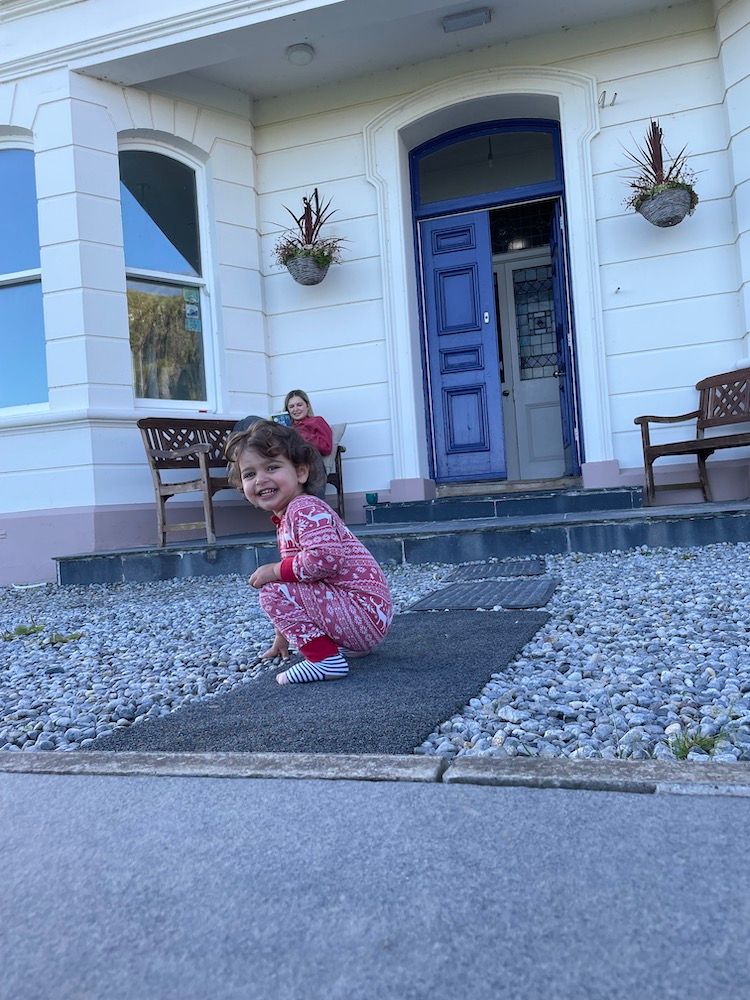 ...but one day a subgroup went on an evening ride along the beach.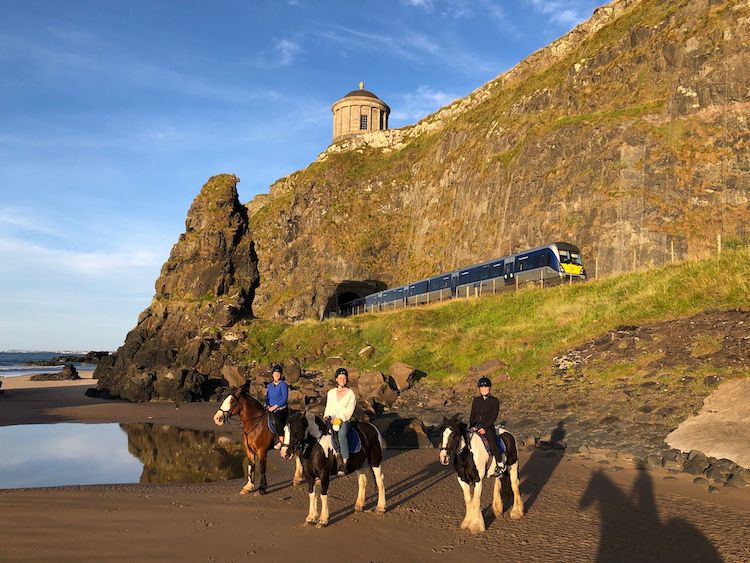 And another we walked up the hill to visit what's left of Downhill Demesne, a grand country house built by the Bishop of Derry in 1768 (and including the Mussenden Temple, perched on the eroding cliff in the above photo) that in its heyday looked like this...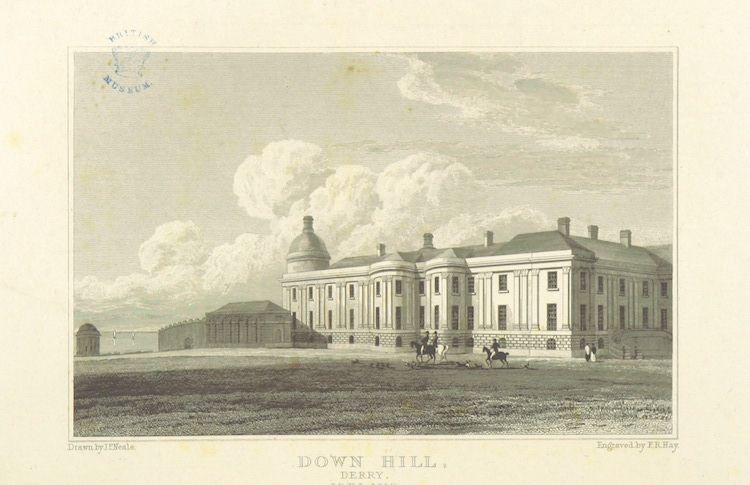 ...but now, after the owners in the 1950s let the roof cave in, like this...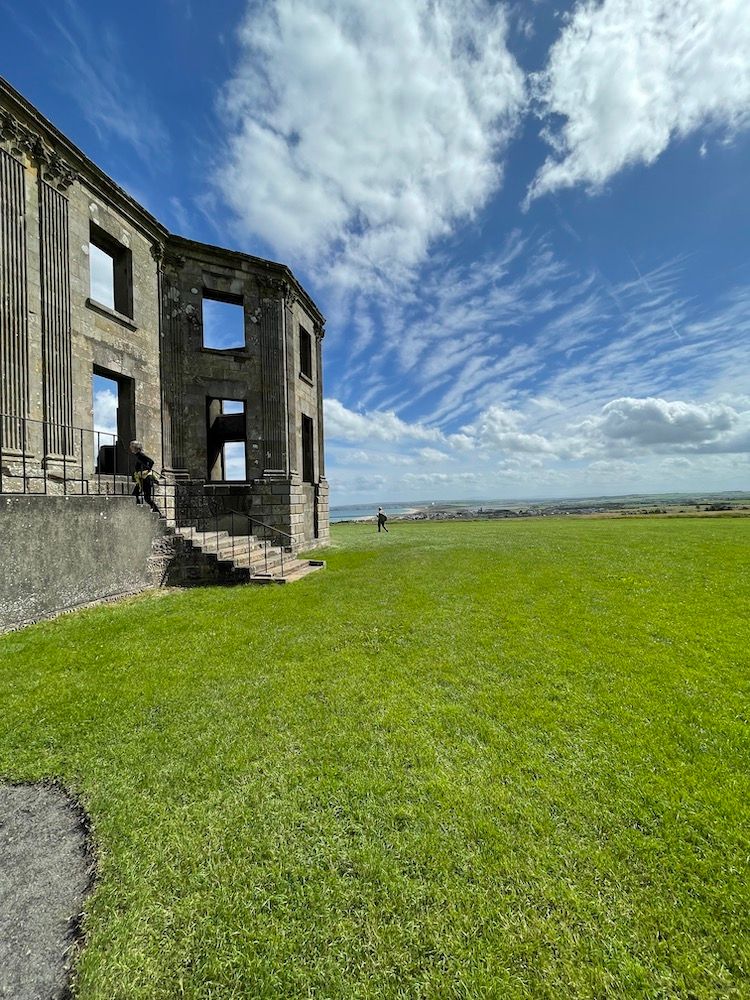 Wandering its shell was reminiscent of Pompeii, without the calcified bodies.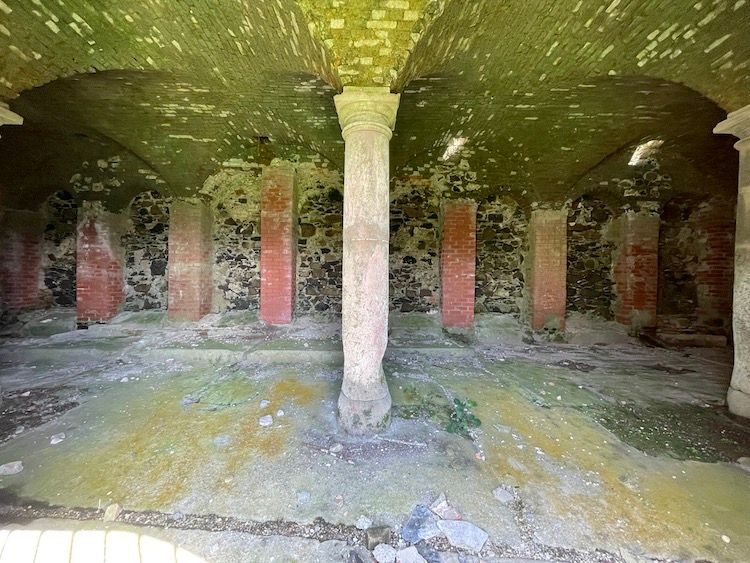 Our last day, we visited Giant's Causeway, a UNESCO World Heritage Sight of crazy basalt pillars.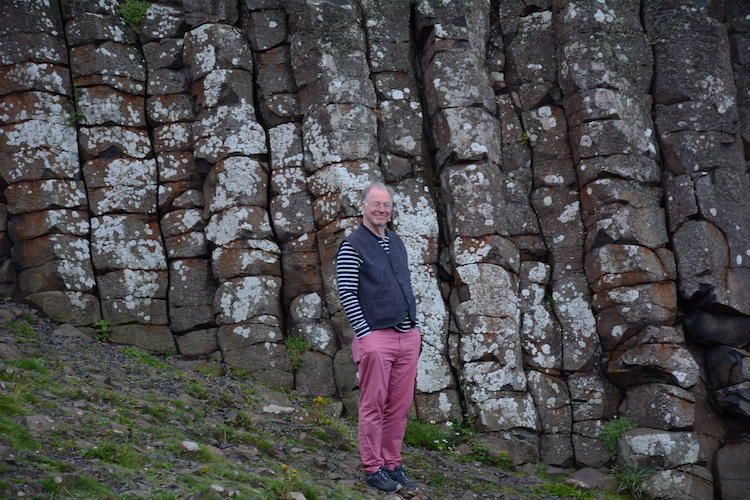 Their repetitive pattern looks human made, so it's not surprising that an anthropomorphic explanation was concocted. Legend has it that the causeway was built by the Irish giant Finn MacCool (I would like to legally change my name!) in preparation for his battle with the Scottish giant Benandonner. That was of course many moons ago, but grand-daughter Mira was sure that Mr MacCool was still up there. As we walked out to the rocks, she kept casting a nervous eye up the cliff and whispering: "We have to be quiet. The giant is sleeping." Our reassurances that he wouldn't come down until all the people (and there were lots and lots of us) had left did not convince.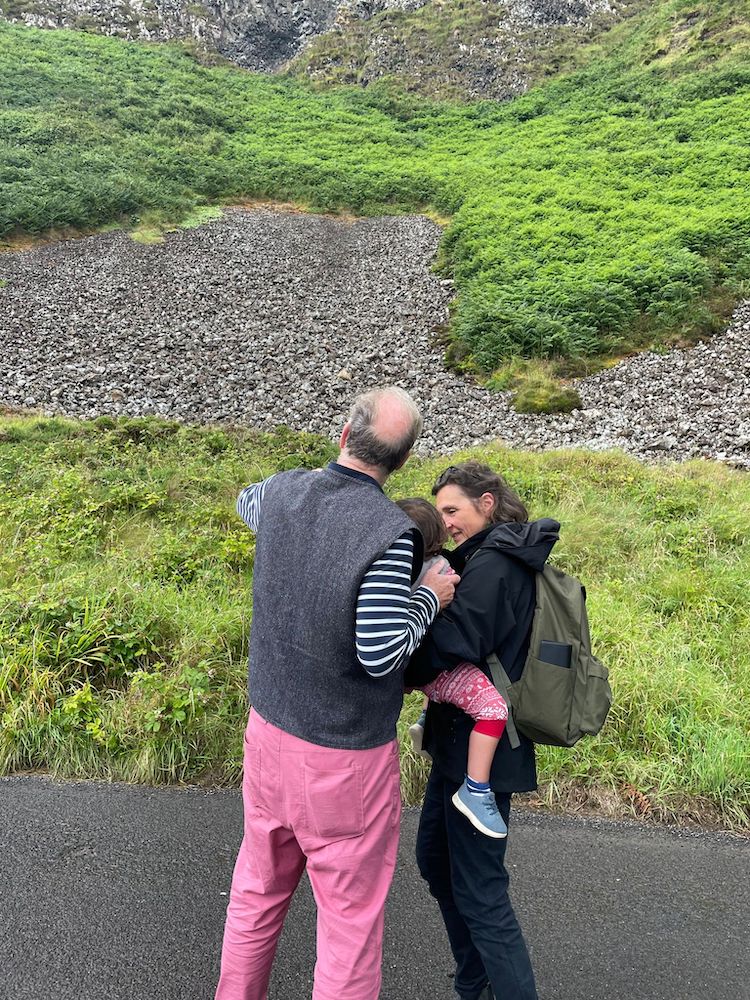 Beach holidays were created to remove you from the worries and problems of daily life. But the real world crept in on ours.
Northern Ireland is generally cool and wet - bliss to me after overheated, dry France. Shortly before our arrival, however, the island experienced 30 days of no rain and temperatures hovering near 30°C/85°F. This caused blue-green algae, a natural feature of fresh water, to "bloom", an oddly jolly word, given that the proliferation, which then flows into the sea, is toxic. It was first noticed because dogs were dying around Lough Neagh.
According to The Rivers Trust, the algae was fed by excesses of nitrogen and phosphorous, deriving from "human activities such as agricultural runoff, sewage discharges, and the use of fertilisers." Beaches to the east and west of us were closed, but we swam at Downhill until the last day, when the red flags went up there too, a sign it was time to go home (but not without more delays!).
Now here we are at Deux Champs, settling back into the peace and quiet of our own Area of Outstanding Natural Beauty.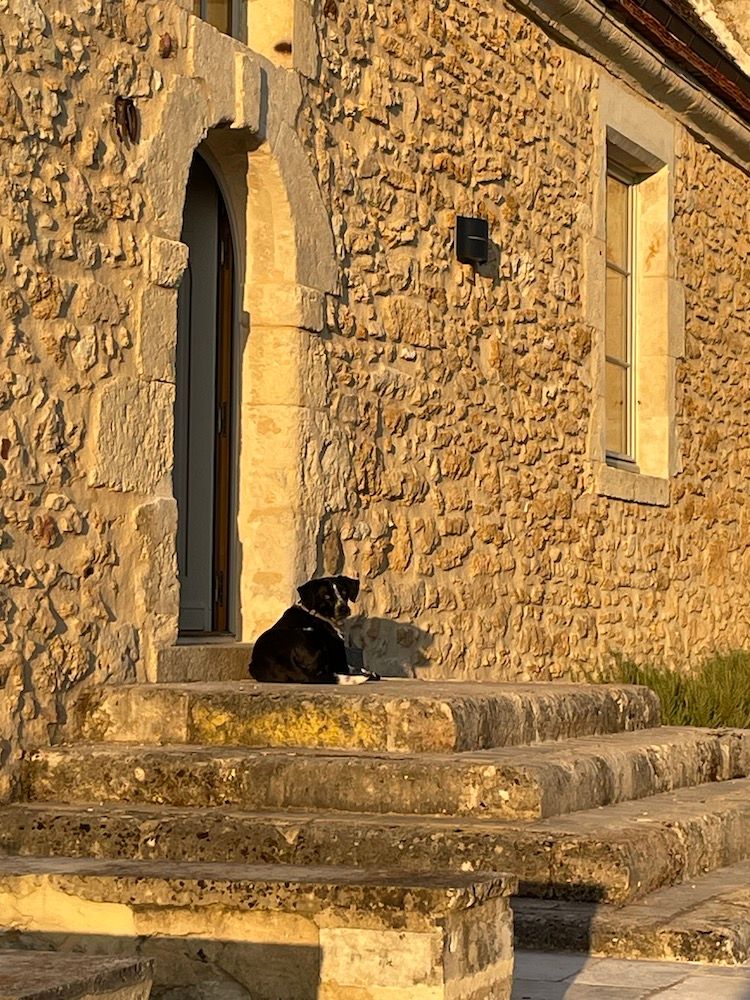 Wishing you all a happy summer. Rendez-vous in September.
_____________
You can visit my website here and follow me on Instagram here