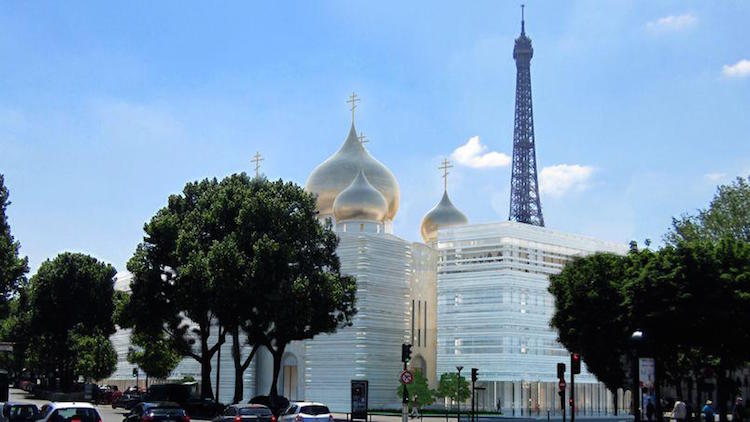 This is not a bad joke
(photo credit: Wilmotte & Associés)
Friday, 15 January
It was tough being a teenager in the 1970s, that no-man's land between the galvanizing, groovy 60s and the globalizing 80s. We didn't have much to brag about. But we did have David Bowie, at the height of his powers. Indeed, a happier memory from my college years (a period that did not generate many) is revving up to "Ohhh, Wham, Bam Thank You Ma'am!" in the song Sufragette City. We screamed it at the top of our lungs and jammed pretty good to the whole album, played full blast.
The first Bowie song that I loved is Changes, and I've been singing it a lot in Paris this week after the surprise announcement of his death on the 10th.
You're more tuned in to what has and hasn't changed in a place when you leave and come back. That's certainly been the case for me these last weeks. Though Paris often appears to be, or is presented as, an immutable city, even she is subject to the push and pull of the changing world.
On the one hand, boutiques are closing all over the place in our quartier. It's depressing and scary, the growing number of shop fronts that look like rotting teeth.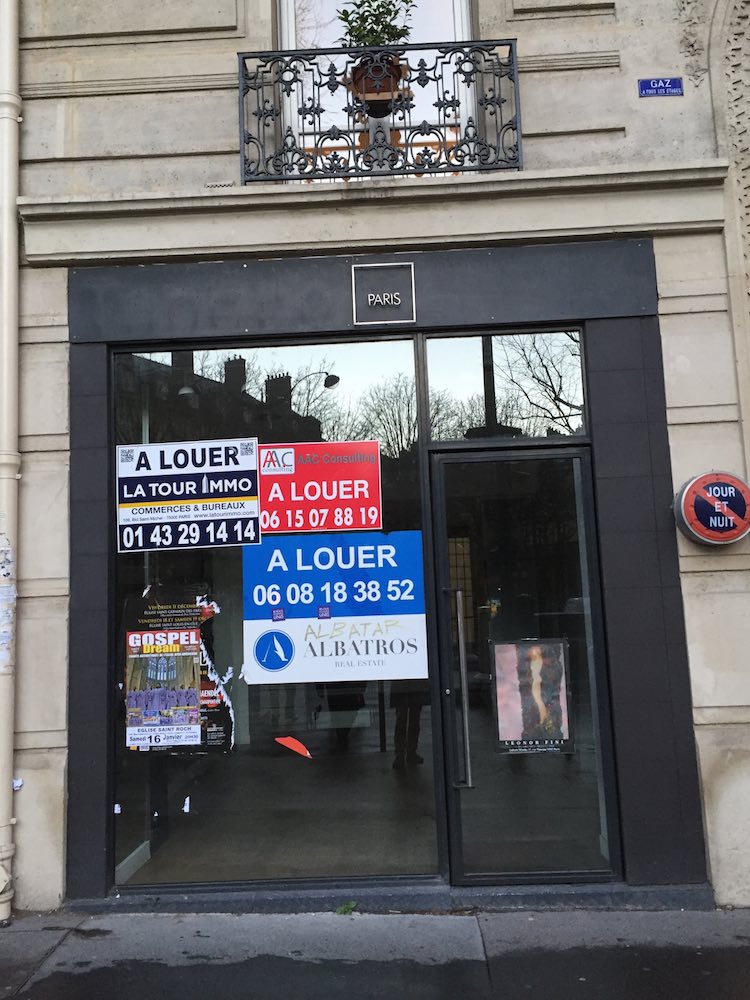 On the other hand, there seems to be construction or reconstruction everywhere.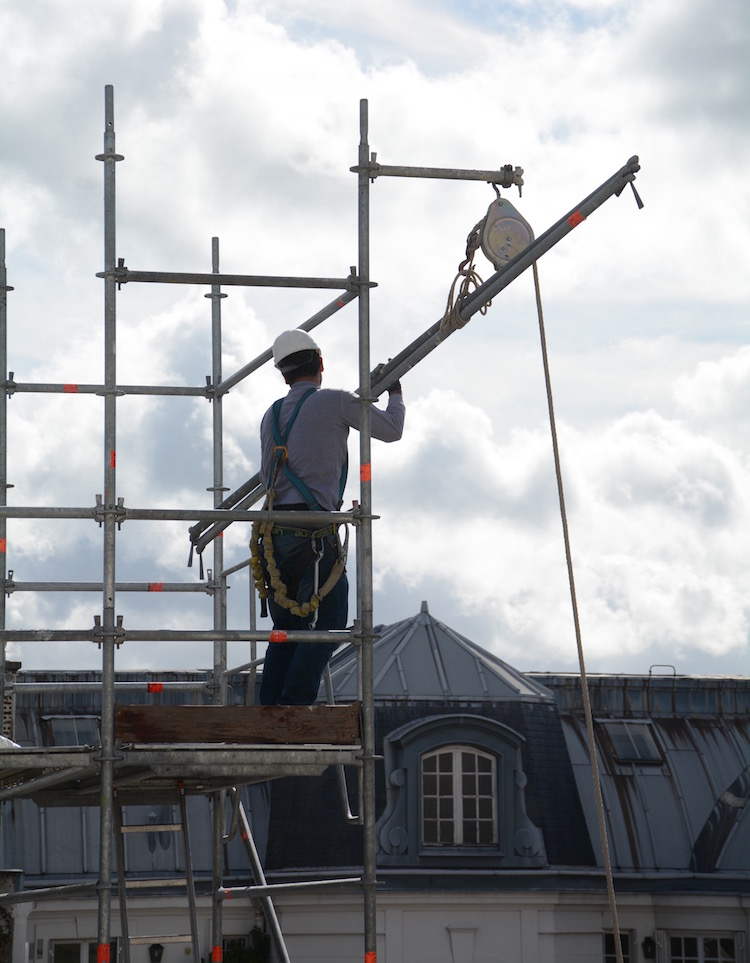 Our courtyard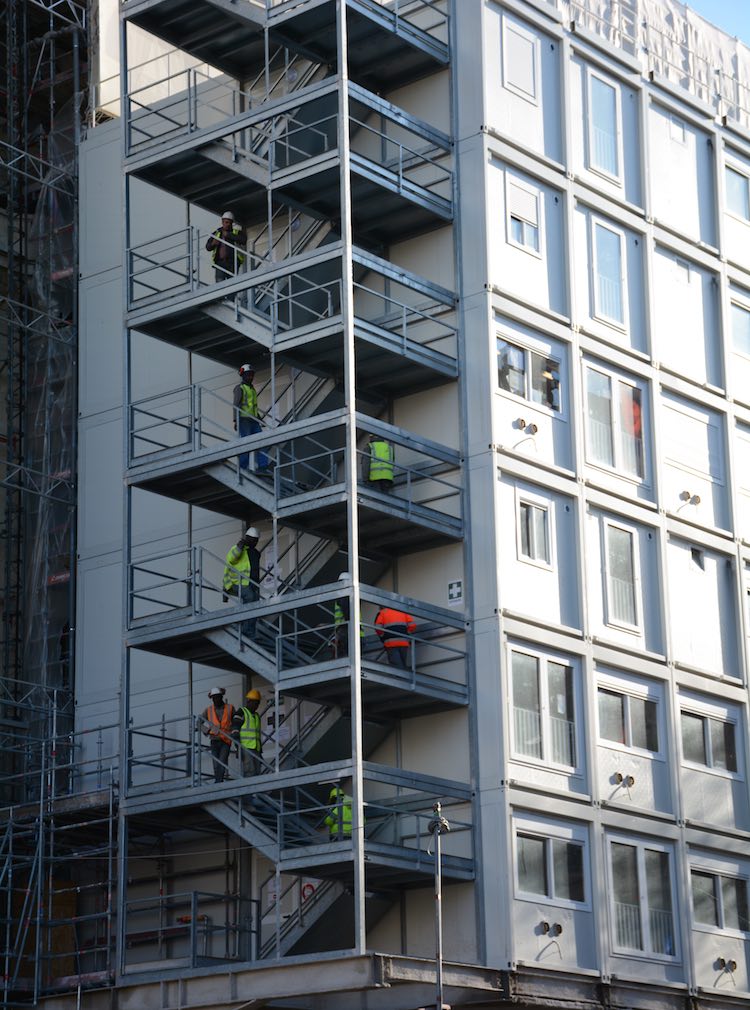 Hôtel Lutétia
Luxury hotels—the Ritz, the Crillon, the Lutétia—are closed and undergoing multi-year renovations, I guess because today's guests expect more luxury for the many hundreds of euros they will spend just for one night.
Even more shocking than hotels that can afford to close their doors for years at a time is the Centre Spirituel et Culturel Orthodoxe Russe (top photo), currently being built in the skirts of the Eiffel Tower, where the Paris weather station used to stand. Funded by Russia, it's a pet project of President Putin and apparently not included in the European sanctions against that country for its invasion of Crimea.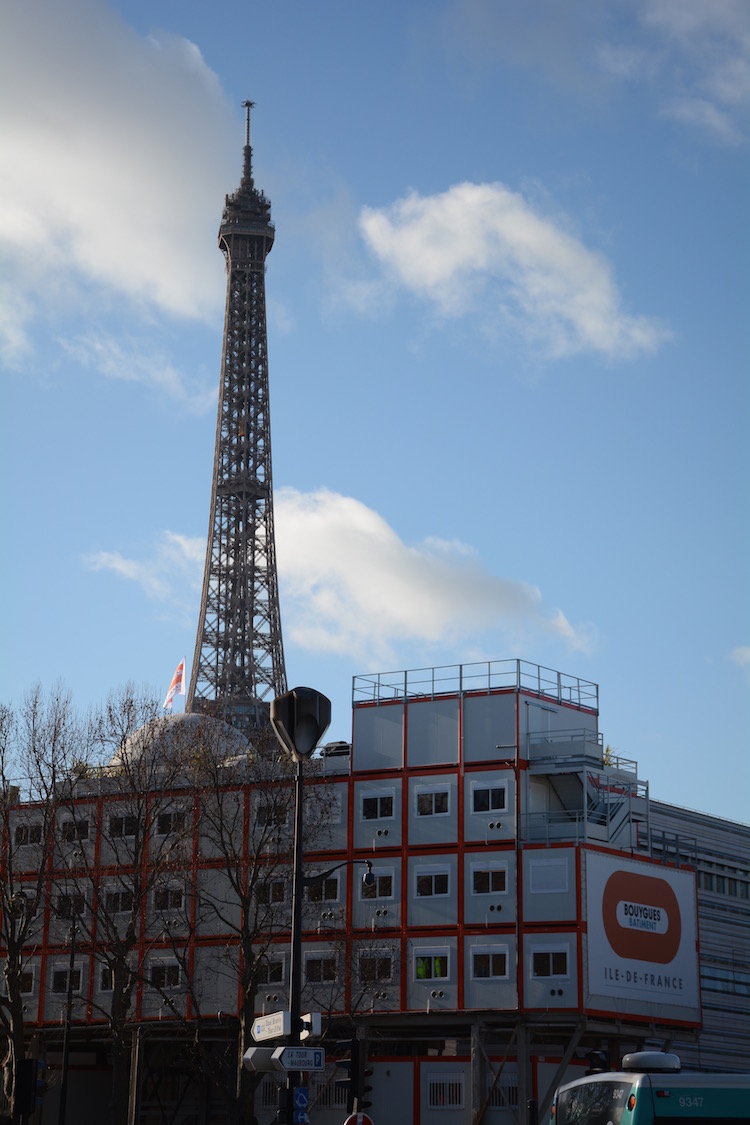 Meanwhile, there are the changes within, including the transmogrification of grands magasins such as the Bon Marché. It used to be a frumpy, neighbourhood department store where many practical items such as school supplies and kitchen utensils could be purchased at a reasonable cost. Since being bought by the LVMH group, it has turned so posh I don't dare approach the merchandise, much less consult a price tag.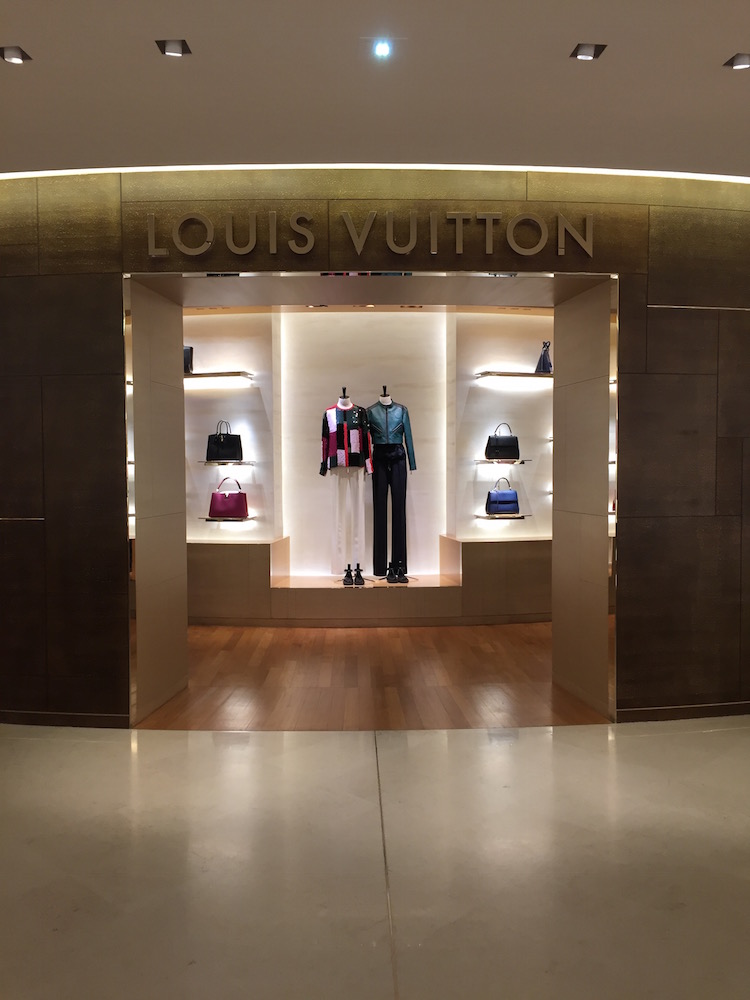 Its Grande Epicerie, too, used to be just a slightly pricey supermarket. In the days when I had to shop every day to keep our five children fed, I stopped there regularly for provisions. Now it resembles a museum of comestibles, more intent on wowing tourists than nourishing locals.



I only go there when we're having people to dinner, and I'm willing to splurge for items such as these unorthodox carrots.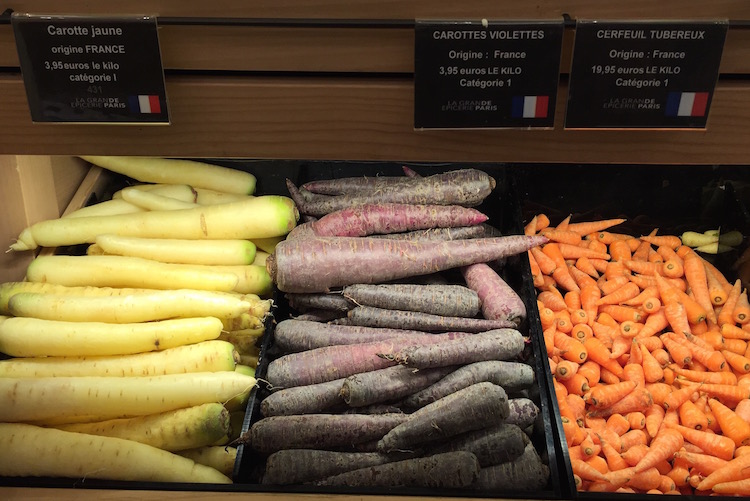 There is one grand magasin, however, that has not gone over to the glitzy side. The BHV (Bazar de l'Hôtel de Ville) still feels something like a bazaar. Floors are scuffed and items displayed unceremoniously.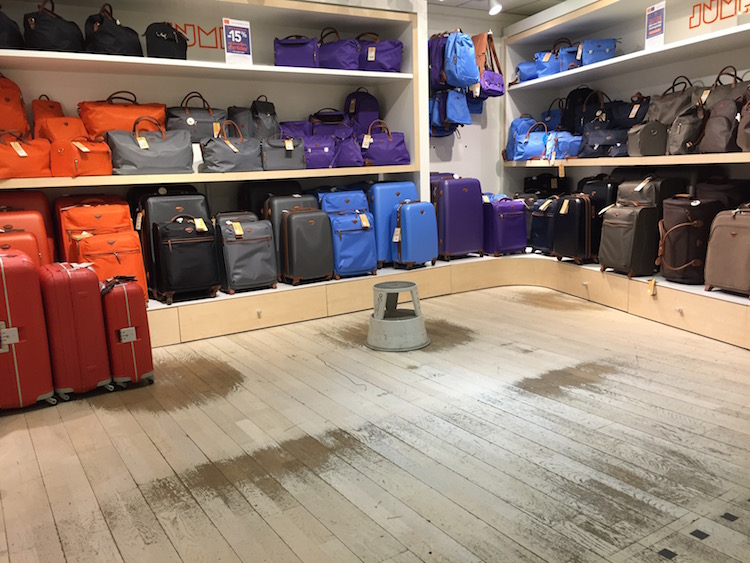 The basement is heaven on earth to the bricoleur (DIY-er) and the place to go, as I did the other day, when searching for an endangered species of light-bulb.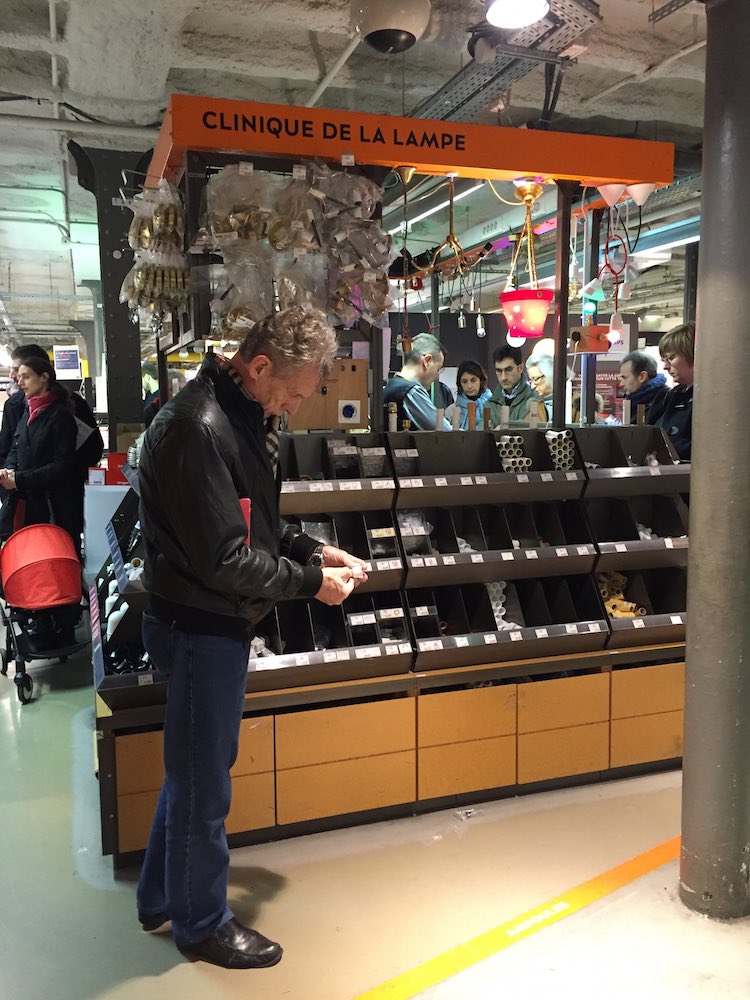 I wandered the BHV's floors for quite some time, soaking up its sameness, its lack of glamour. The crammed shelves were so much more comforting than the Bon Marché's sleek ones.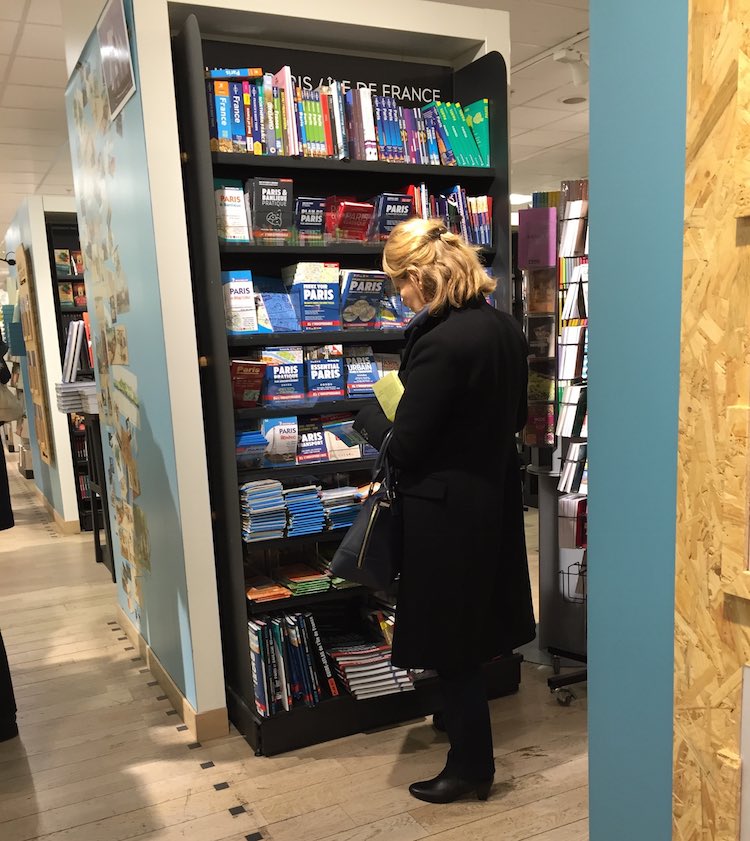 The impulse to hark back to the good old days, especially when by now I have quite a few to hark back to, is strong. These fast-changing times only intensify the temptation.
David Bowie re-invented himself innumerable times. He came out with his last edgy album on his 69th birthday, just a week before he died.
It's important to beware of nostalgia, to keep singing Bowie's song:
Ch-ch-ch-ch-Changes
(Turn and face the strange)
Pretty soon now you're gonna get older
Time may change me
But I can't trace time
I said that time may change me
But I can't trace time.