Changing Course, with Difficulty
Friday, 23 October 2015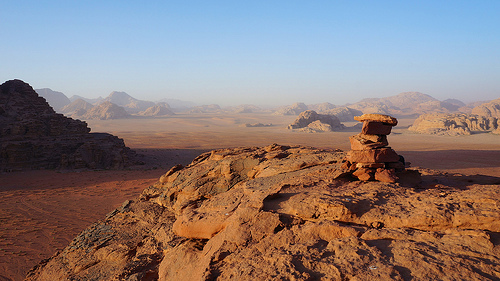 photo by Mario Micklisch (https://www.flickr.com/photos/fvfavo/)
I am not supposed to be writing this blog.* According to the itinerary, I should in fact at this very moment be arriving at the above scene: Wadi Rum and the The Seven Pillars of Wisdom. After a picnic lunch, I should be walking through red canyons, tonight sleeping in a tent under the stars in the desert. Instead, due to an eye problem, I am sitting in my office on a very dark, dank day—what my friend Diane A-C. calls un temps de Toussaint.
Okay, there are worse places to be grounded than Paris...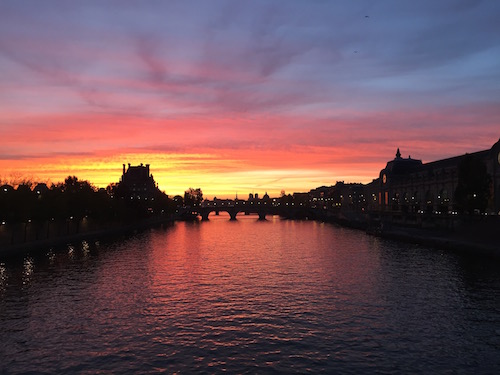 ...but the disappointment at having to cancel this hiking trip to Jordan with dear friends was considerable. And I have not done a great job of changing course, of making the most of some free days in this endlessly interesting city. Instead I've remained very stuck in my train-train, my same-old work day.
Yesterday (blog looming!) I decided enough was enough. If I couldn't travel to exotic lands, I'd go right next door and finally visit a museum I pass every day on the way to and from the Tuileries with Elsa: le Musée de la Légion d'Honneur.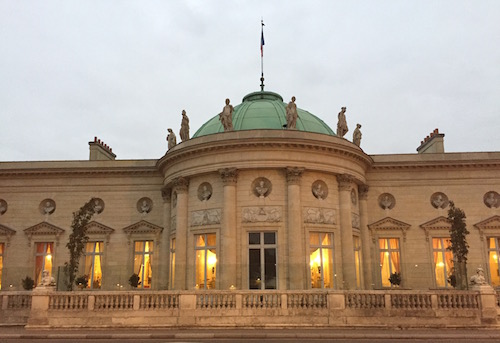 Standing in the shadow of the Musée d'Orsay, it would have the advantage of not being crowded, which most museums are this week of the Toussaint holiday, when the city is flooded with not only foreign tourists but also non-Parisian French.
The handsome edifice, formerly the Hôtel de Salm, was built for Frédéric III, prince of Salm-Kyrbourg , at the end of the 18th century, but not long thereafter he met an early death "révolutionnairement", i.e., by the guillotine. His surviving relatives sold the building to the state in 1804 and right away it housed the offices of the Ordre national de la Légion d'Honneur, created two years earlier by Napoleon. Like much of the Emperor's legacy on the home front, the award system survives to this day.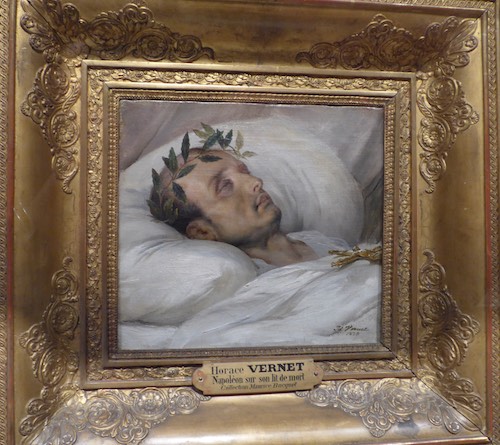 It is given to civilians or military, French or foreign, who have demonstrated "irreproachable and worthy conduct," etc. It comes in several grades, starting with Chevalier and going up to Grand-croix. Most recipients are the former and you know who they are because they wear a little red ribbon in their lapel. An officier, the next grade up, gets une rosette. It's rare to see higher, at least among civilians.
I don't know what women do with their ribbons and rosettes, but remarkably, they have been been eligible for membership in the order since 1851. Here's "a devoted American friend of France, Madame Brown, August 1930"...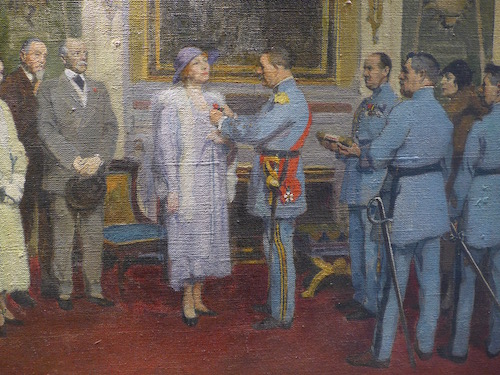 (painting by André Devambez)
The museum contains other paintings, a cloak weighing 12 kilos, but mostly it's lots and lots of medals, from all different orders, throughout history and across the world...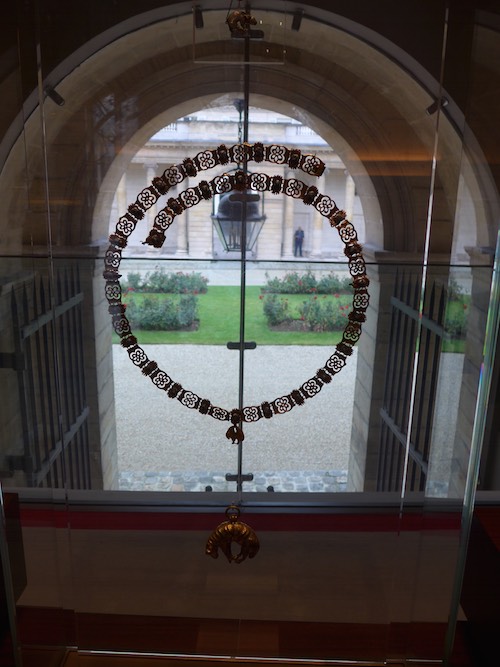 I'm not sure I'll be running back any time soon, but at least I'll no longer have to scold myself for snubbing a neighbour every time I pass by.
So today I'm back at my desk, feeling glum, getting no closer to Wadi Rum than photos on the internet.
But someone is happy. As much as Elsa loves Madame P. and knows what a lucky dog she is to stay with her while we're away,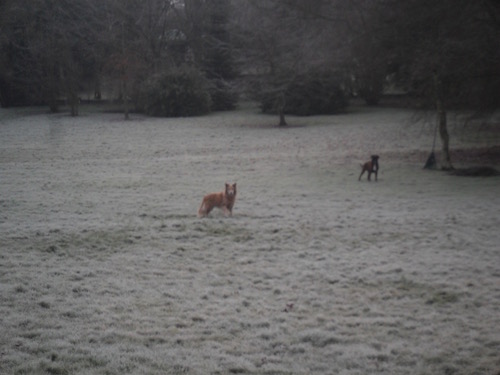 she'd rather not travel.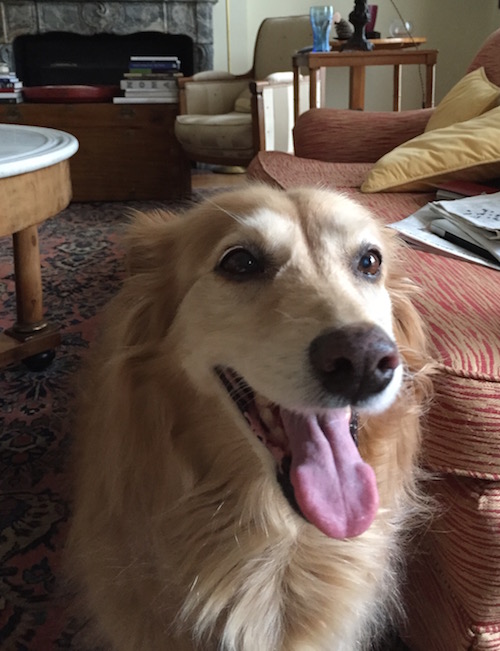 ---
*But I obviously am writing this blog and I have also submitted the Paris-Berlin Diary to the Golden Blog Awards. If you haven't already read my plea via e-mail or Facebook, please add your vote under "Je vote" here:
https://www.golden-blog-awards.fr/blogs/a-paris-berlin-diary.html
And please hurry--only two more days until the competition closes!