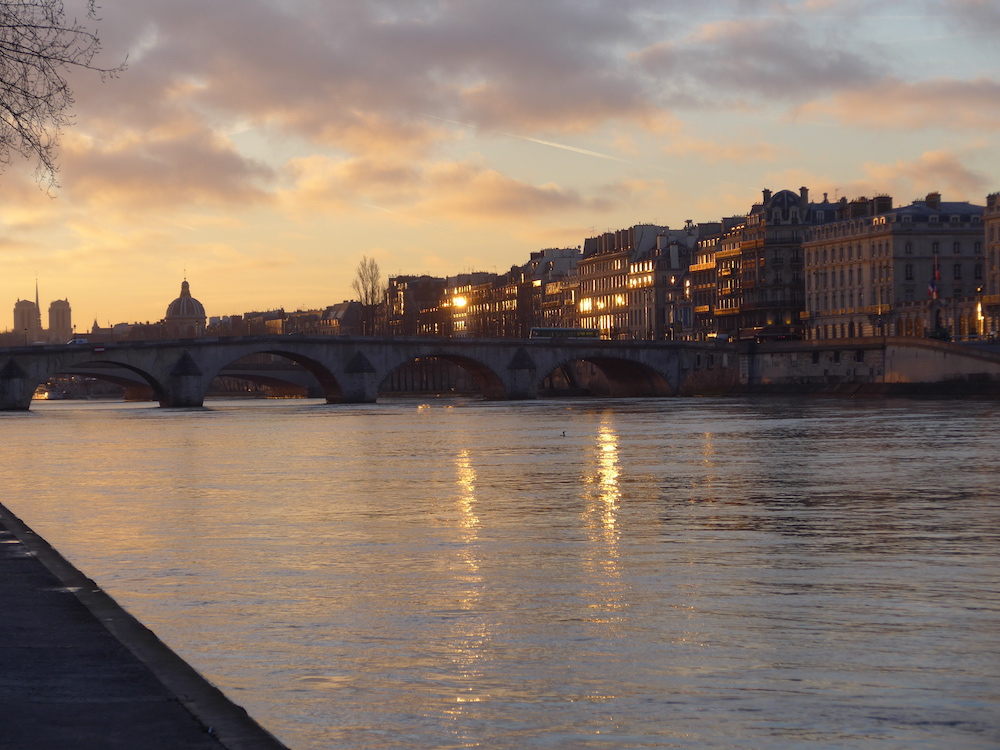 Thursday, 12 March
With US snow still fresh in my mind, I sheepishly report: it's been gorgeous spring this week in Paris. Bright, chilly mornings have given way to warm sunny days, each one noticeably longer than the one before. The first birds are chirping at 4am and a low light slips between the trees while Elsa and I walk in the Tuileries at 7.30. It may be called the City of Light because of the Enlightenment and its early use of street gas lighting but the light from the sky at this time of year, when the sun is shining, is irresistably lovely.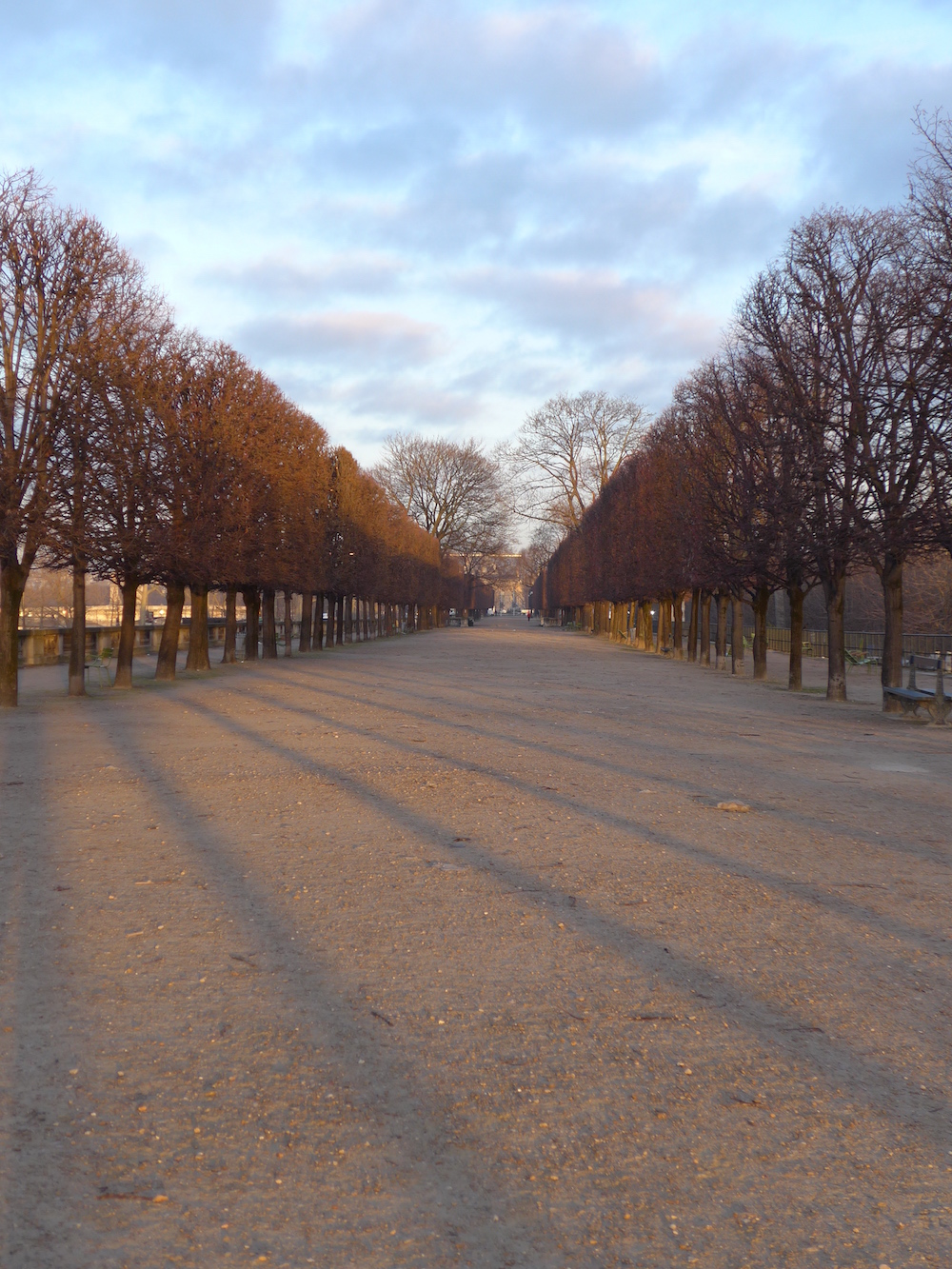 I've always believed that one reason Parisian women look good is that they have good haircuts. The same can be said for the city and its trees, which start getting trimmed around now. As one can learn in my novel Someone Else, élagage is taken seriously here; it's practically an art form and contributes significantly to Paris' generally kempt and stylish appearance.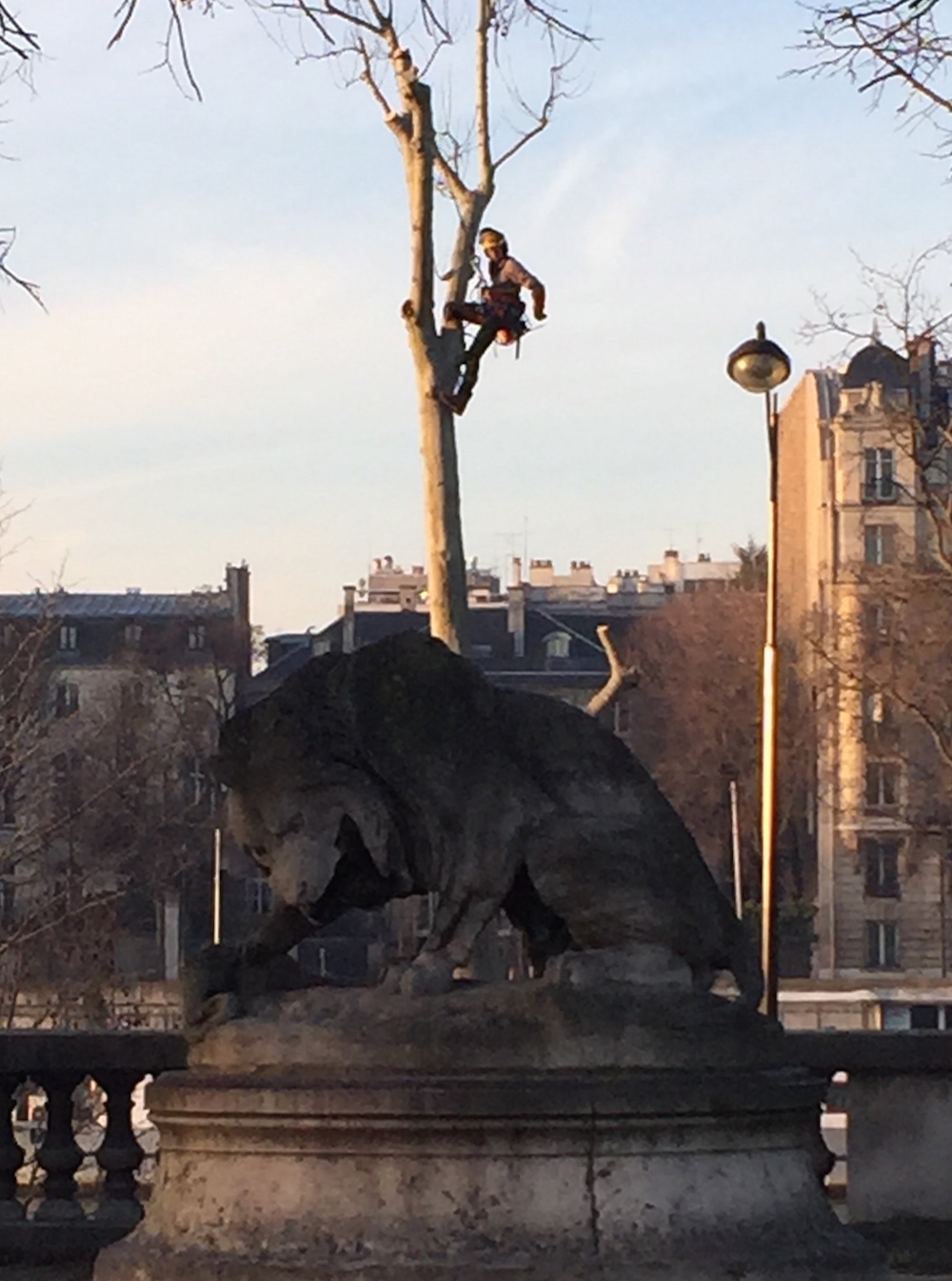 After witnessing the above on Sunday morning, we later went to see the Polish film Ida. I thought we'd missed it but here in Paris, there's almost always a small cinema showing a not-so-new film. Perhaps in this case its having won the Oscar for Best Foreign Film helped. I did not think much of their choice for Best Film (Birdman doesn't hold a candle to Boyhood, which to my mind is a game-changer, in cinematic/artistic terms), but Ida captivated me completely. Beautifully, starkly filmed in black and white, it's another tragic war story (right up my street). The eponymous protagonist, a novice about to take her vows, discovers from her only living relative, an aunt, that she is Jewish. The two of them go in search of what happened to Ida's parents. The dialogue is parsimonious but a lot is said and felt wordlessly. Some say the end is facile…I'm not sure. I don't want to spoil it so I'll just ask: What else could she have done?
We emerged from this sombre tale and the dark cinema into a sunny day that felt more like early May than March and decided to take a stroll in the nearby Luxemburg Gardens. Though the Tuileries have been my stomping ground now for 20 years, it was here behind the Senate, that I spent many an hour for the first 15. In most ways, it hasn't changed. The tennis courts were still full; ditto for the swings, closed in by a fence because parents must pay for a child's timed ride.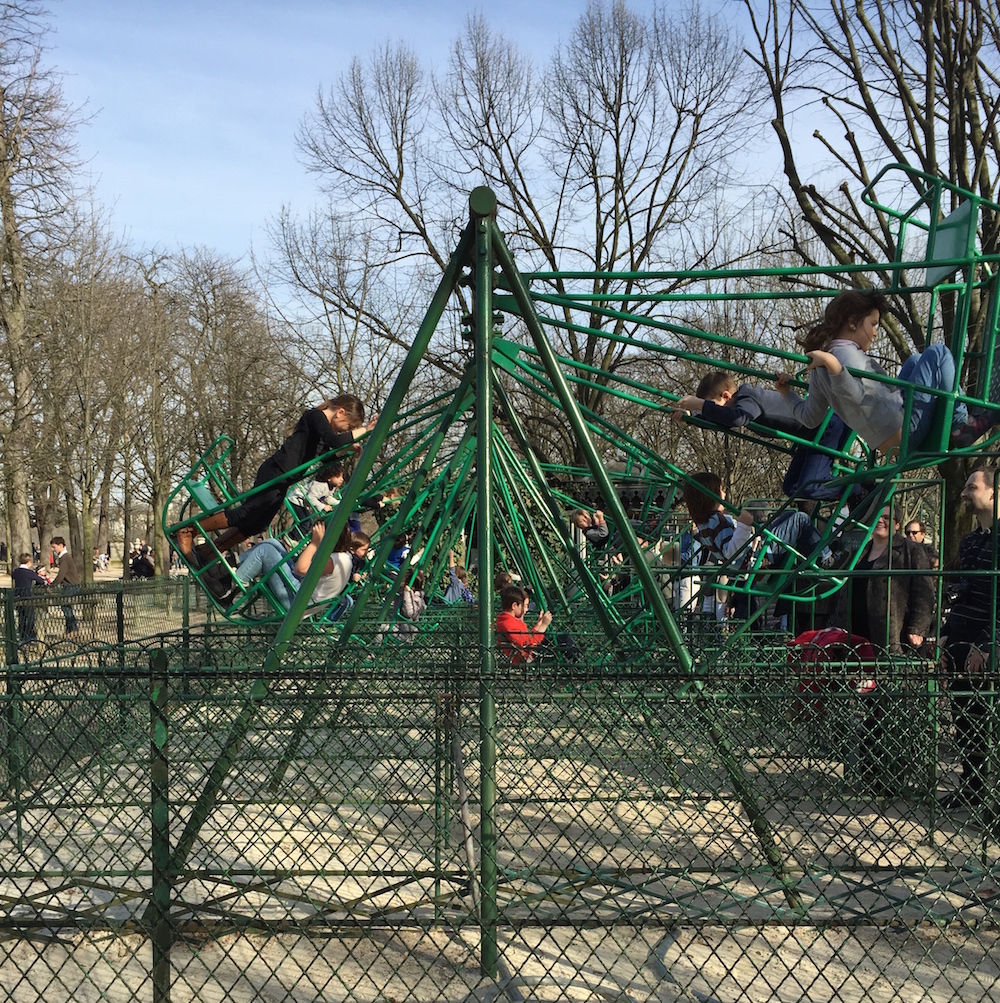 The cranky ponies continue to lead children around, though now they wear helmets (the children, that is). The most noticeabe change on this particular Sunday anyway was that it was so crowded! The gardens looked like a beach on the Côte d'Azur in August.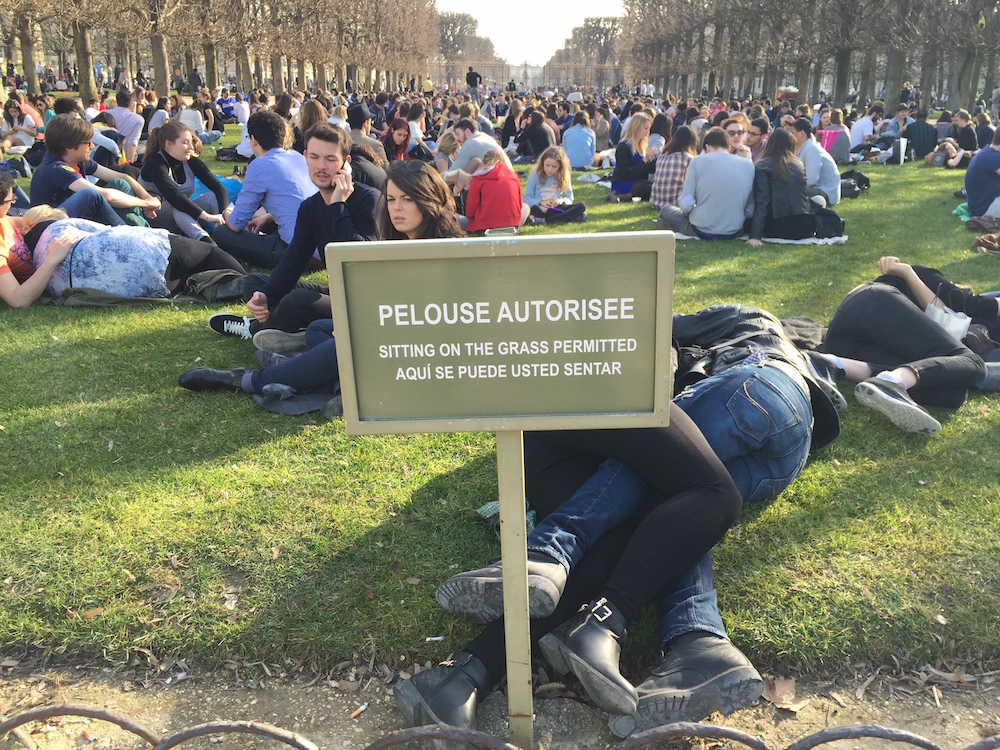 This was not the case when my children were small and I brought them regularly to this very lawn. In those days the sign informed visitors either that the lawn was en repos and therefore interdit entirely or that it was only sit-able upon by people with children four and under. The policy was strictly enforced. Many a time I had to corral my children and prove my right to be there; many a time I saw others whistled at and removed by a gardien.
Was this dramatic shift in policy a concession to the will of the people? A final acceptance of defeat against the encroaching, unruly masses? Who's to know. But the city accused of being frozen in time is not entirely so.
Anyway, beyond uneasy feelings of guilt that the fine weather this week is obviously due to climate change, it's hard not to enjoy it. And seeing the trees trimmed, being able to find a film that elsewhere would have been long gone and visiting beautiful gardens chockful of happy memories once again filled me with gratitude to this city. For the life it has given me. For the life it still provides.