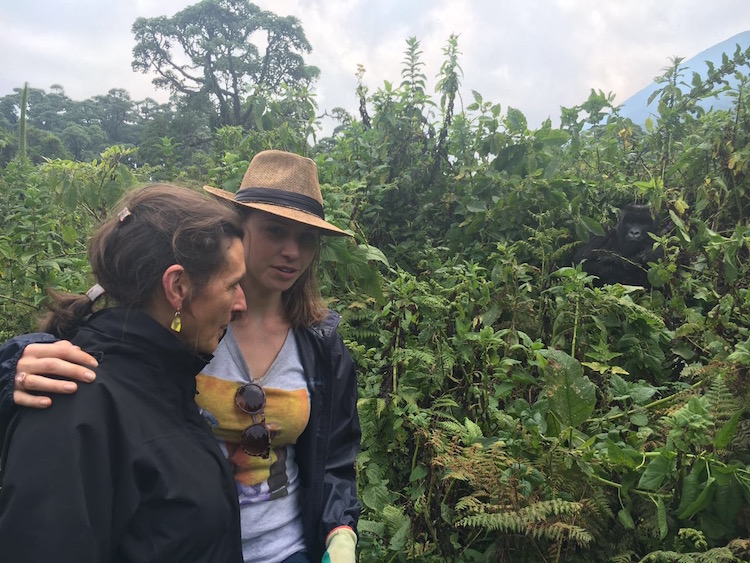 (photo by our guide Ferdinand)
Mother and Daughter and a Mama Gorilla
Friday, 12 August
We have just returned from a tour of Rwanda, organized and led by daughter Georgina who has been working there for the last year, and I have discovered that the world's not all doom and gloom after all.
Rwanda is unfortunately still mostly known for its 1994 genocide. The country where the majority Hutus murdered almost one million Tutsis (and any fellow Hutus who did not cooperate in the massacre) in just 100 days. And I must admit that despite what Georgina had told me and what I'd read, I was still having trouble on the plane chasing from my mind the image of bloated bodies floating down the Akagera River and blocking up the entrance to Lake Victoria.
But over the next 10 days I found myself constantly admiring this small country. And my daughter's ease within it.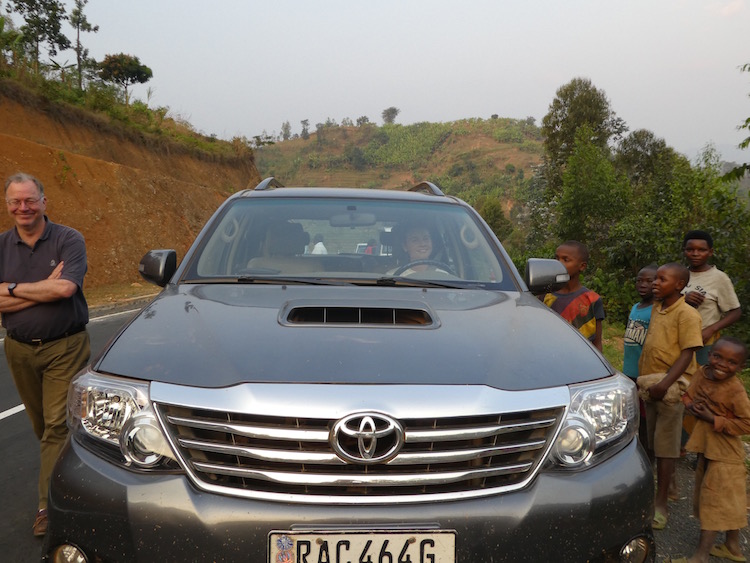 Since 1994 the country has transformed itself into what is now sometimes called the Switzerland of Africa. If the banking sector, the watch industry and the roads aren't quite up to Swiss standards, its cleanliness is: plastic bags are strictly banned and littering is a crime. The place is spotless and why the European Union cannot institute such measures, I do not know.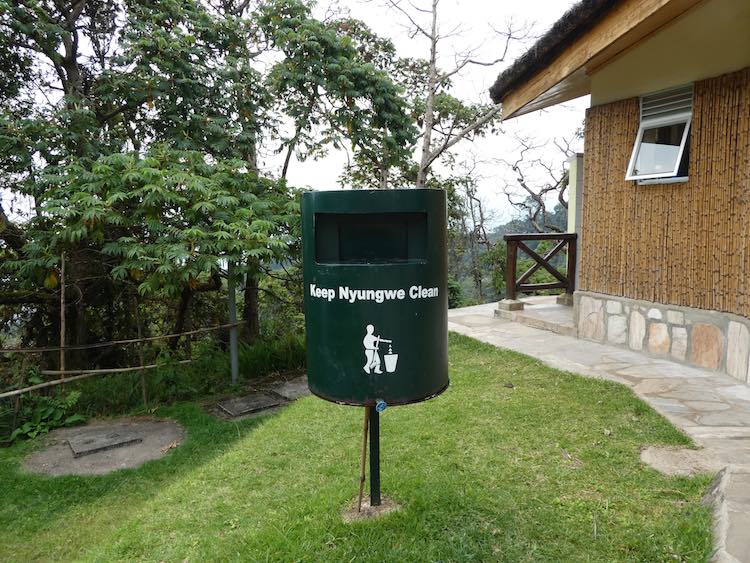 The country has done an almost unbelievable job handling the aftermath of the Tutsi genocide. No one disputes that it occurred. Its horrors are not just accepted but also on full display at the moving and informative Memorial situated on a site in Kigali where more than 250,000 Tutsis are buried.
Because many Rwandans believed that the genocide never would have happened if women had been in charge (!), a law requires almost 30% of parliamentarians be women. In fact, they form a majority (64%), making Rwanda a unique case on the global political map. Half the supreme court justices are also women.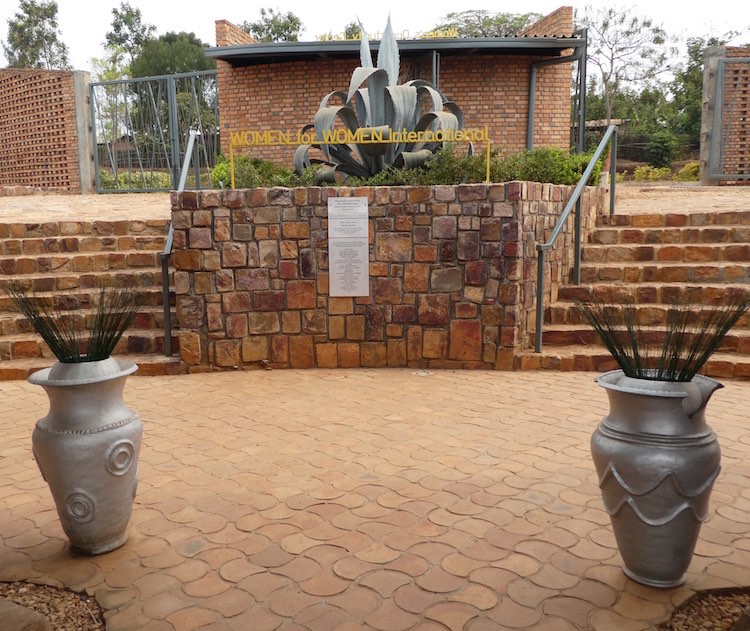 Women' Cooperative, near Kayonza
Our departure from Kigali was delayed by another measure to promote reconciliation, a sense of community: Umuganda (public cleaning) Day. The last Saturday of the month motor traffic is banned and citizens are expected to gather at designated points and participate in clean-up and public service projects.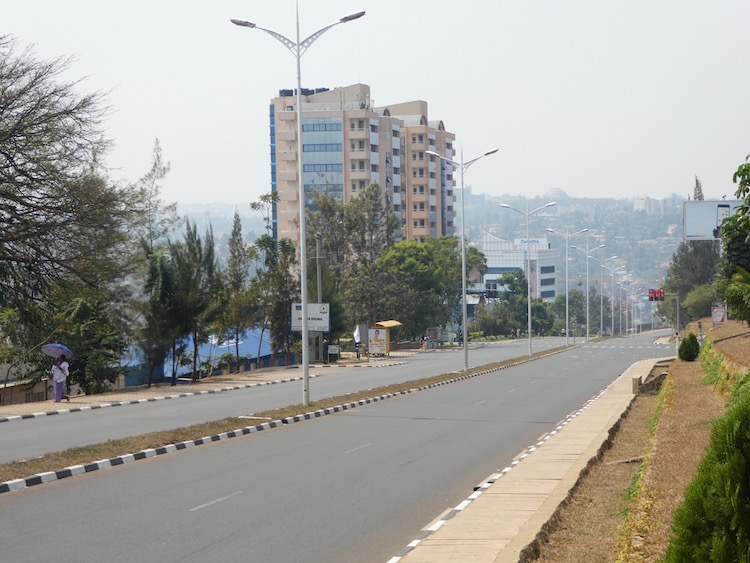 Kigali, Umuganda Day (30 July 2016)
Under its president Paul Kigame, who was at first democratically elected and is now less democratically staying on, Rwanda has averaged 7.5% growth in the last 10 years. Though most people actually speak Kinyarwandan, the official language was changed from French to English, partly to align the country with the east African economic bloc of Uganda, Kenya and Tanzania (Rwanda is now a member of the Commonwealth), partly out of anger with the French for their murky role during the genocide.
The World Bank has declared Rwanda the easiest, most investment friendly place to work in continental Africa. Thus the investors who hired Georgina to create an agricultural business (she chose soya farmers). We met some of her friends: an Australian lawyer working for the Rwandan government, an Indian-American selling dialysis machines, an American working in the coffee industry.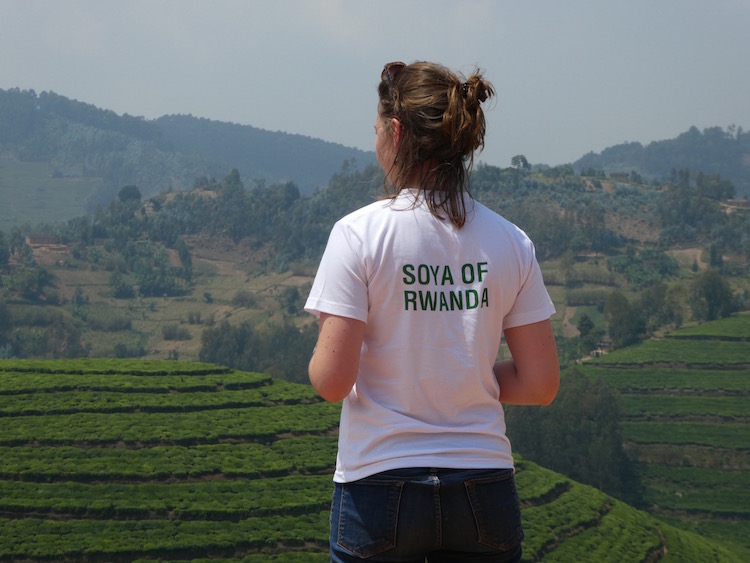 Tea Plantations
The land-locked country has almost no natural resources and though much of the soil is fertile, the Land of a Thousand Hills doesn't have much large-scale agriculture. They grow bananas, tea and coffee. And of course soya, but mostly on small-holder farms.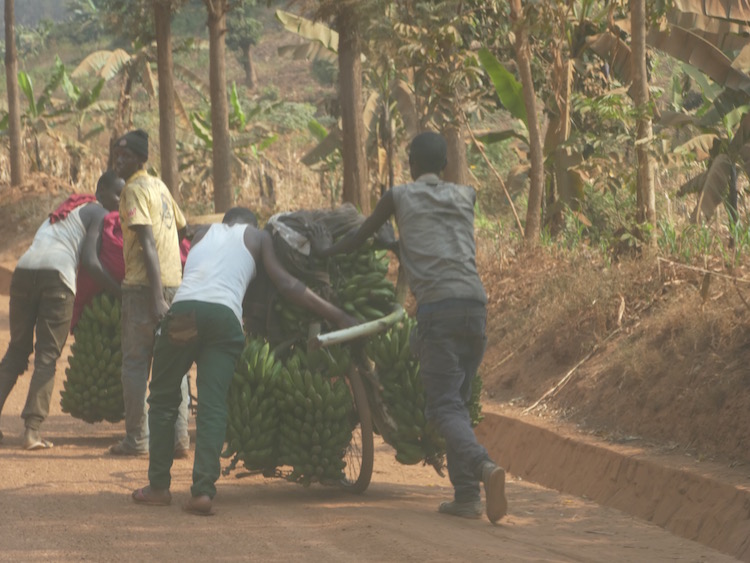 What Rwanda does have is great beauty and lots of animals and the government is investing hugely to promote and preserve both. Eco-tourism is also providing jobs to many locals who live near the national parks. People are trained as guides, trackers, rangers and also as staff at some of the spectacular lodges. This community involvement has helped reduce poaching.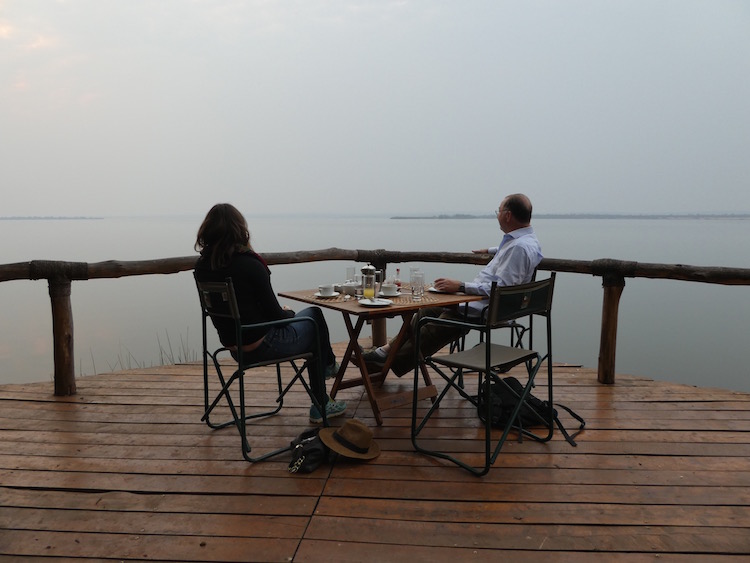 Ruzizi Lodge, Akagera National Park
Though many tourists visit Rwanda only for the mountain gorillas (think Dian Fossey, Gorillas in the Mist) in the northwestern Volcano National Park...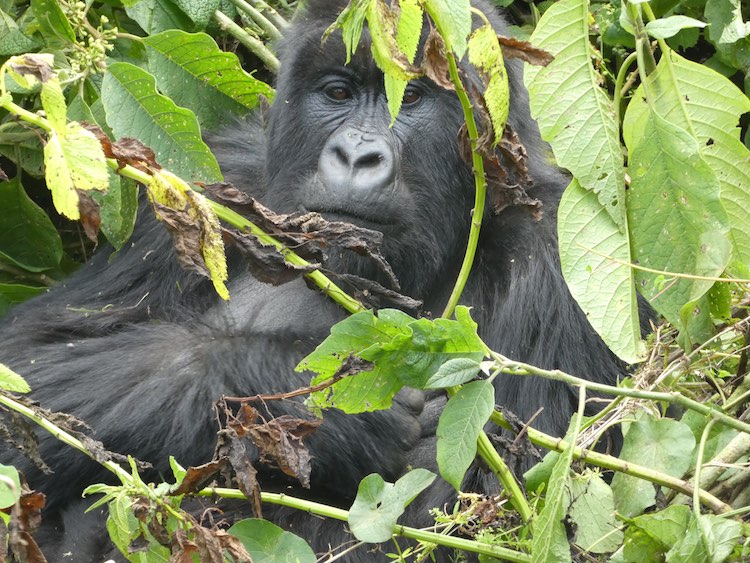 Silverback, "the decision maker," said our guide Ferdinand
...there's a lot to see in the other two main national parks, both within a few hours' drive from Kigala.
In the southwest there is the Nyungwe Forest National Park.


The primal purity of this immense montane rainforest that was spared the last ice age is both humbling and breath-taking.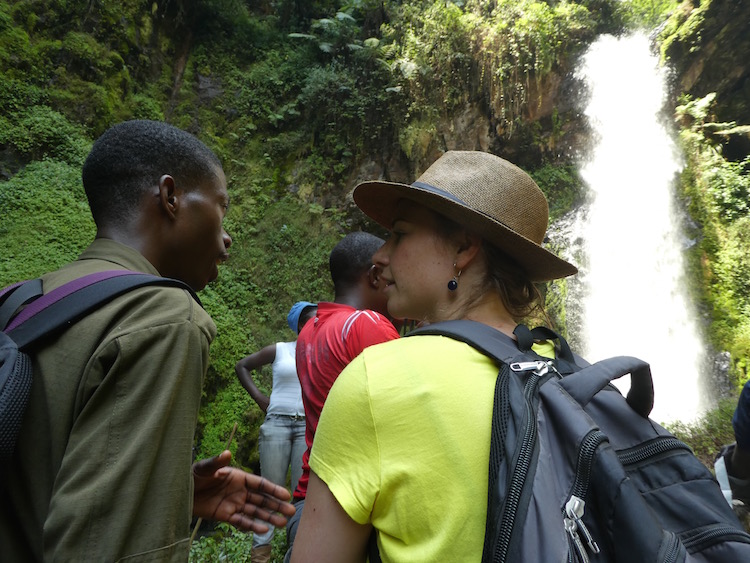 The Waterfall Walk, with our guide Jean-Marie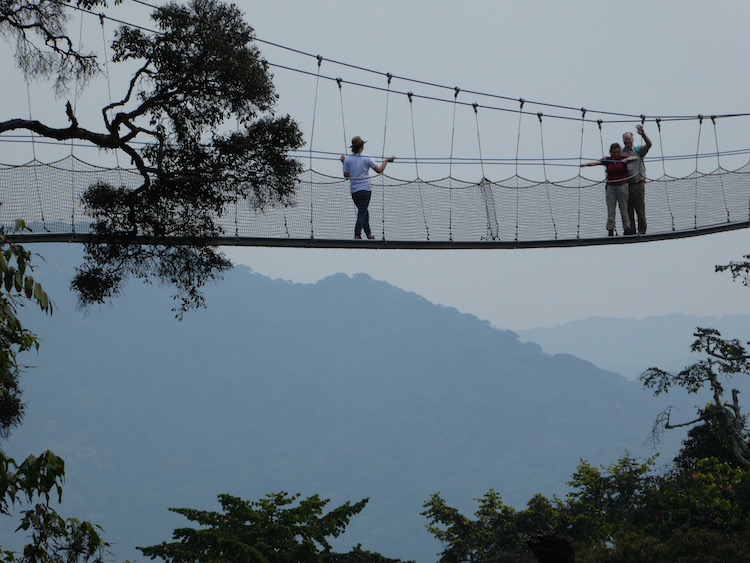 The Canopy Walk
(photo by our guide Christophe)
As are the animals and birds you can see in a relatively small area at the Akagera National Park in the northeast. Here's a small sample of some of the creatures with whom we are fortunate enough to share the planet: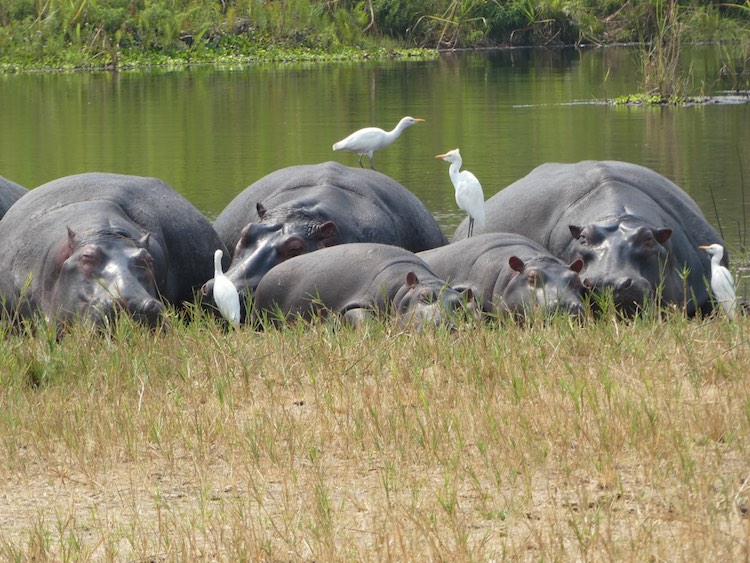 Symbiosis, Hippo Family and Egrets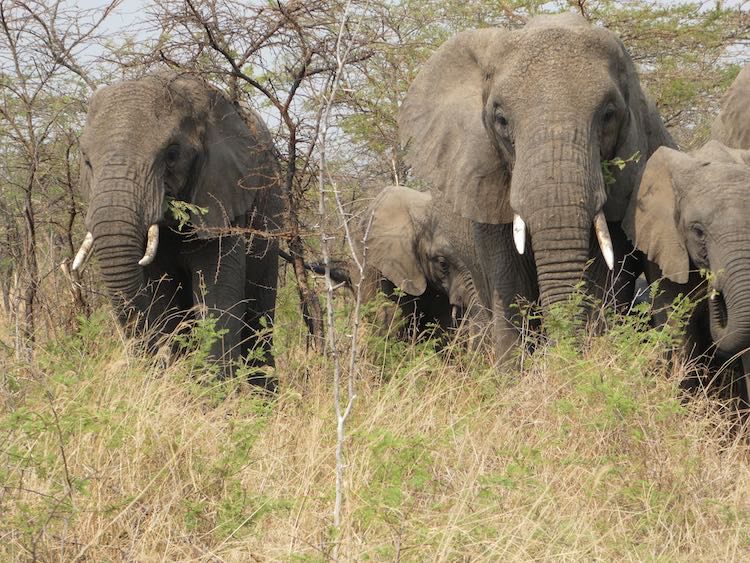 Elephant Family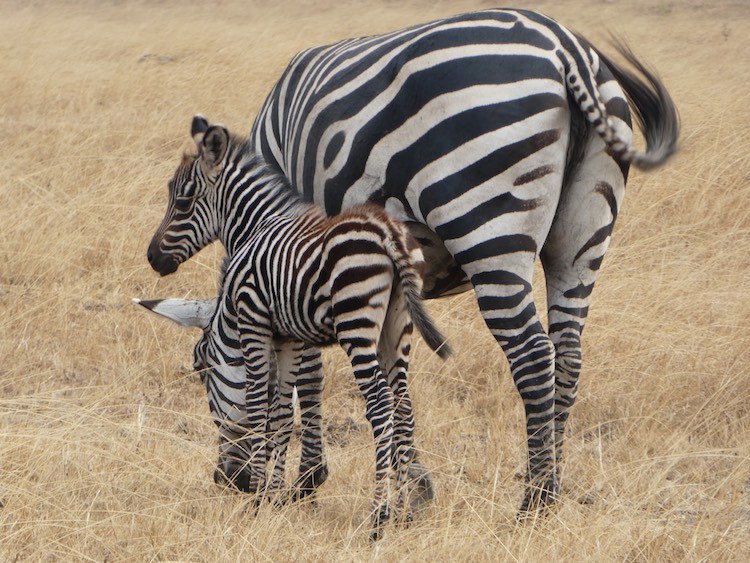 Zebras, Mother and Child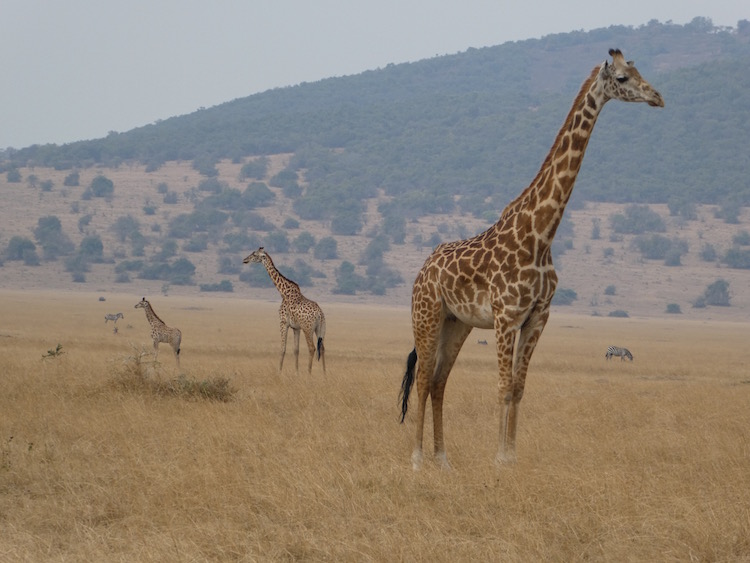 Giraffe Family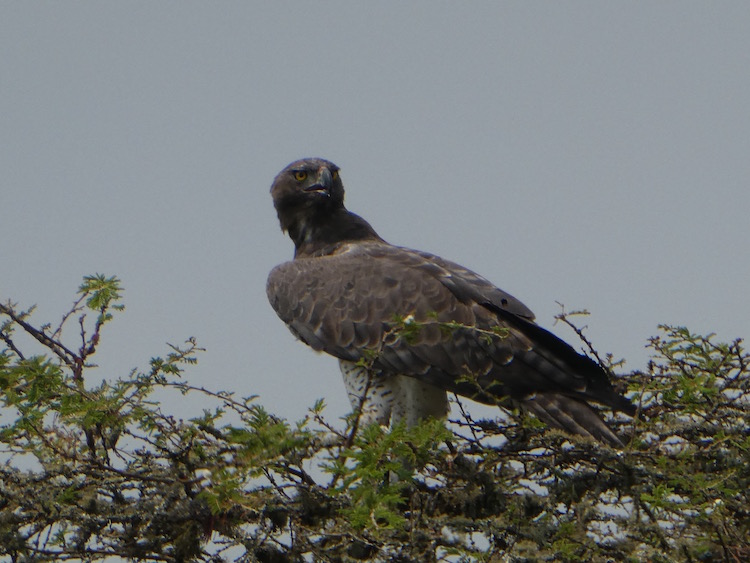 Lone Eagle
This doesn't mean the country is perfect. Political opposition can land you in jail or worse. Infrastructure is often lacking, as we discovered when we set off on what looked like a road on the map but what was at best a construction project (financed by the Chinese) causing multiple delays...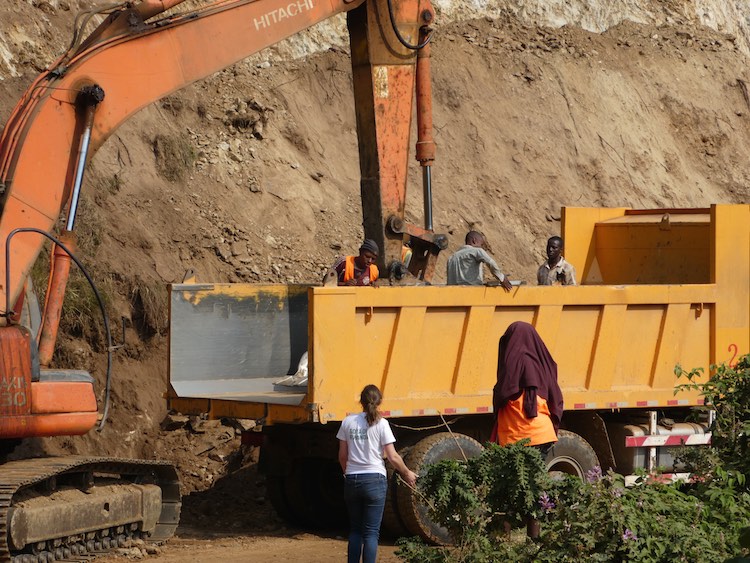 "Please let us through"
...at worst a winding, bumpy, unending track that had us wondering if we were indeed following the right route...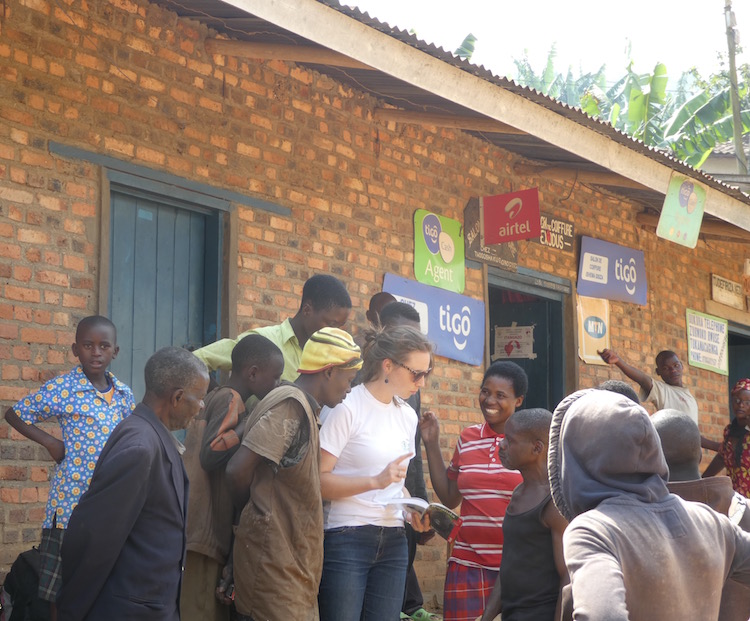 Poverty is still widespread...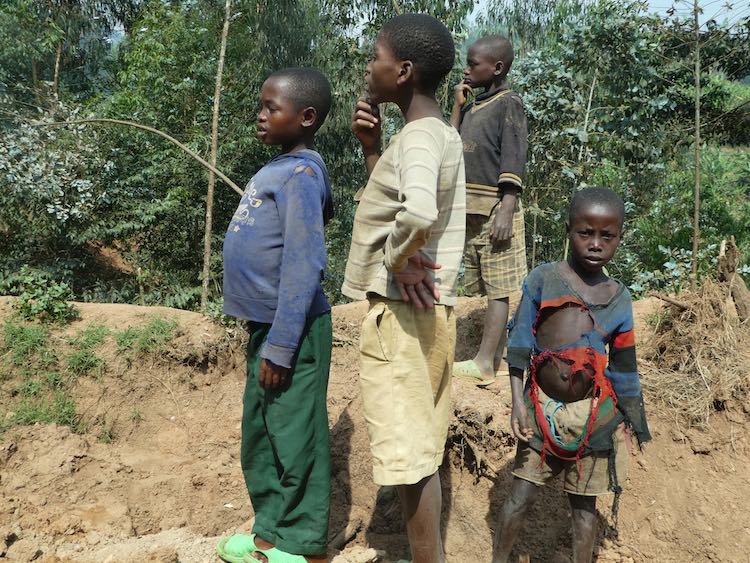 Children work...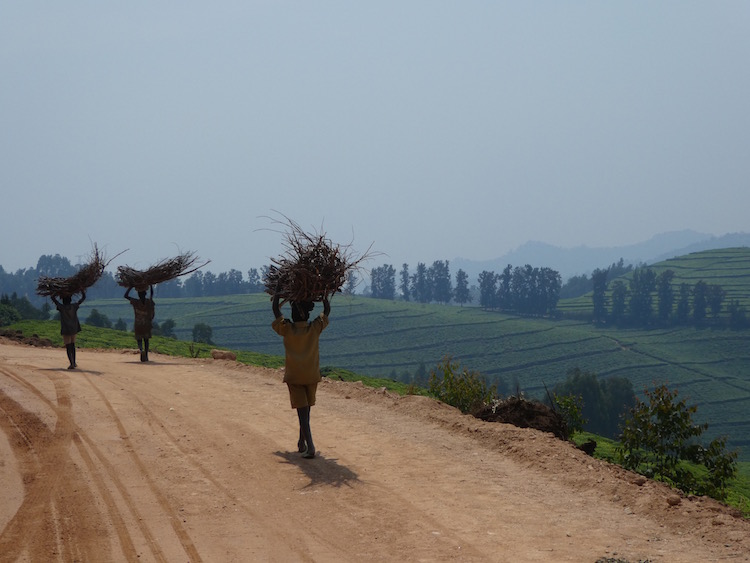 And the country is hugely overpopulated, poorly housed...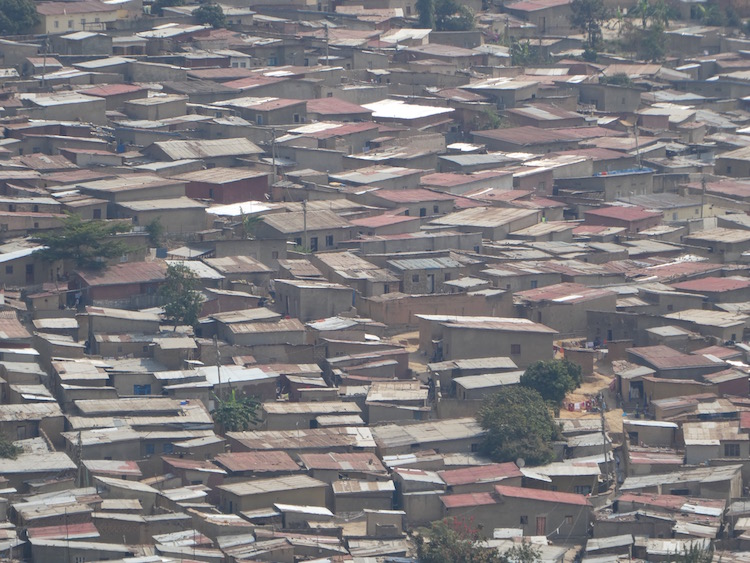 Kigali rooftops
But Rwandans are much better off today than they were 20 years ago (average incomes have doubled since 2000); the country is more stable than all its neighbours. You can't help ask the question if what has been achieved could have been without a strong hand at the top.
The last day of our trip, a Sunday, David and I took a walk in Kigali. As we rounded the corner across the street from the president's heavily guarded, gargantuan grounds, two mothers and their gaggle of small children were walking towards us. Smiles exploded on the children's faces; they ran towards us, arms spread wide. Each gave us a huge, long hug. Their mothers hardly seemed to notice, as if this were the most natural way in the world to greet strangers.
I am not particularly proud of the world our generation is leaving to the next. But when I see my daughter confidently leading us around a striving country in which she has so energetically invested, when I see the smiles and open arms of those children...well, there's room for hope.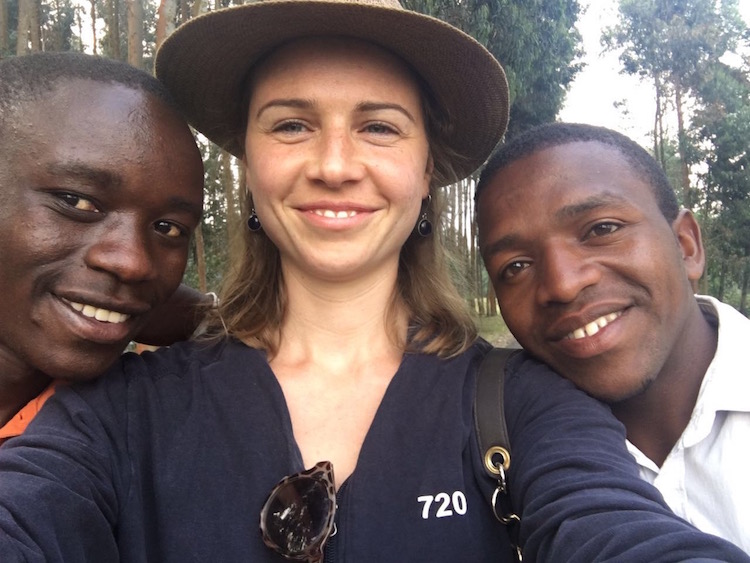 ---
For further information on Rwanda:
The Bradt Travel Guide
This article in The Economist provides a particularly good political and economic overview.