Monday, 29 September
Back from a whirlwind week in Berlin, where we were looking for another temporary flat because the one we are buying is not (nowhere near) ready. Coming Home (http://www.coming-home.org/), which helps people like us looking for short-term rentals, proposed four or five places.
It seemed like one long U- and S-Bahn ride, since we looked in Zehlendorf, Wilmersdorf, Charlottenburg, Kreuzberg. We were tempted by peaceful Zehlendorf, right next to the massive Grünewald forest because we're always tempted by tranquility and nature; we were tempted by Charlottenburg because it was a sweet apartment in a classic West Berlin building and we thought that would give us a good bürgerlicher Berlin experience. In the end, we opted for Kreuzberg because it was the biggest (since both of us work at home, and David spends three-quarters of the day on Skype, space and thick doors are vital) and closest to our new place in Alt-Treptow.
We of course also visited the work site of our new place. It is a ground floor flat in a former orphanage, "a refuge for lost and endangered girls", under the auspices of the then Moritz- und Johanna-Simon Stiftung. It at some point passed into the hands of the Azerbaijani government (a strange twist, given David's connection to the Caucasus), which had planned to make it its embassy in the GDR. That never happened and it languished until the arhcitect Herr Bete and his partner bought it in 2011. They are renovating the building and selling apartments to people like us. It will be wonderful, in January, we hope.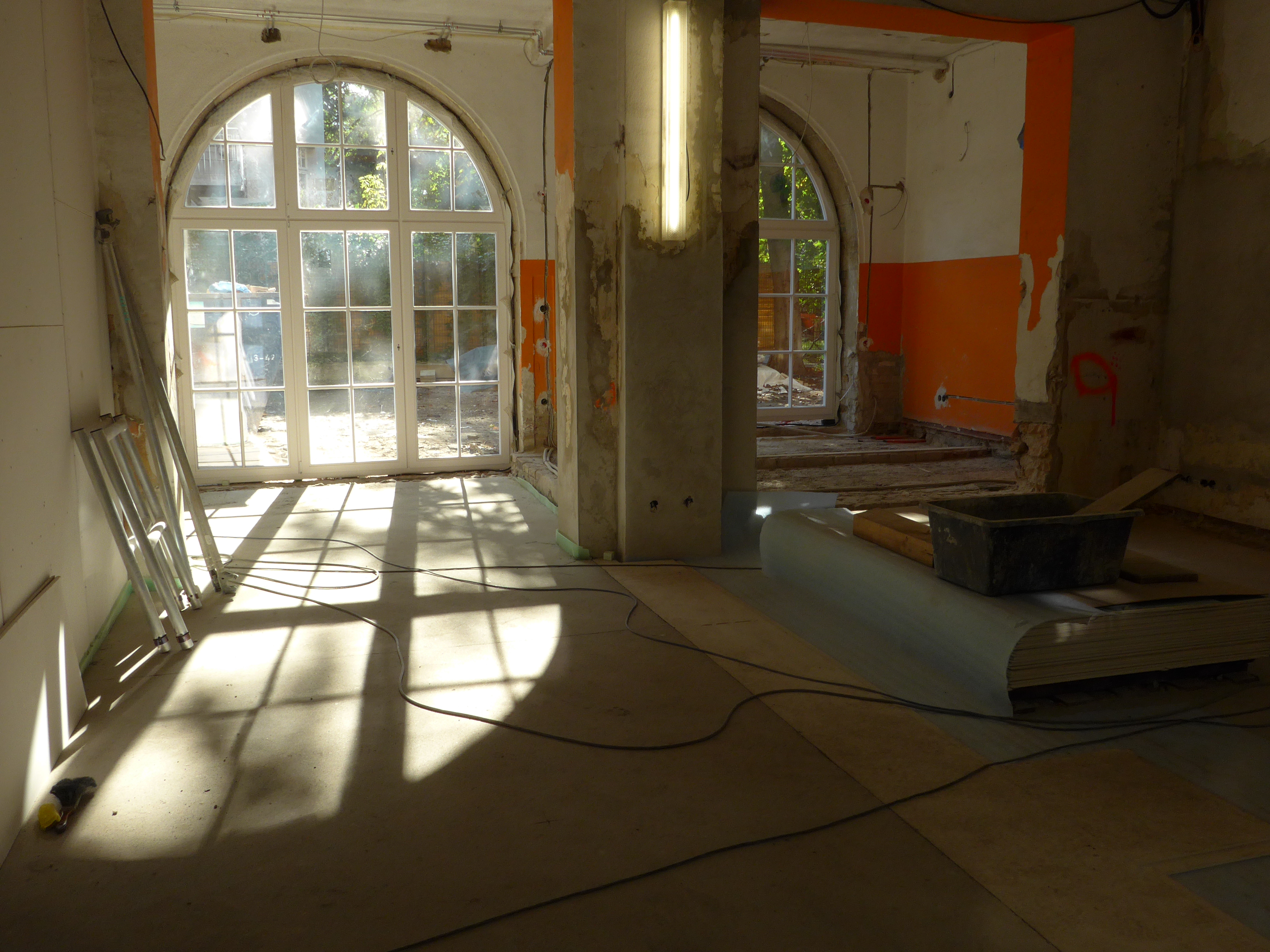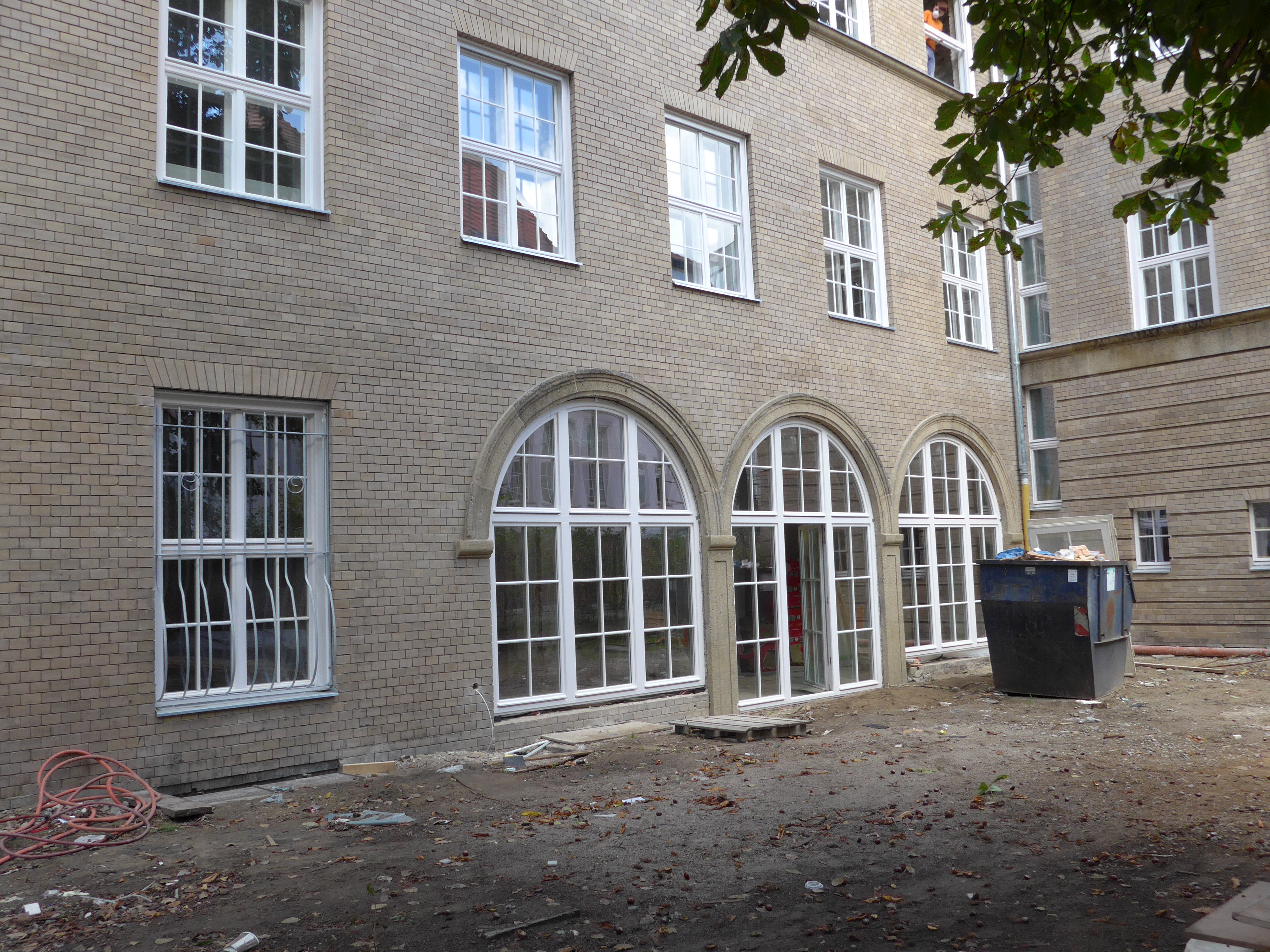 Garden comes with it!