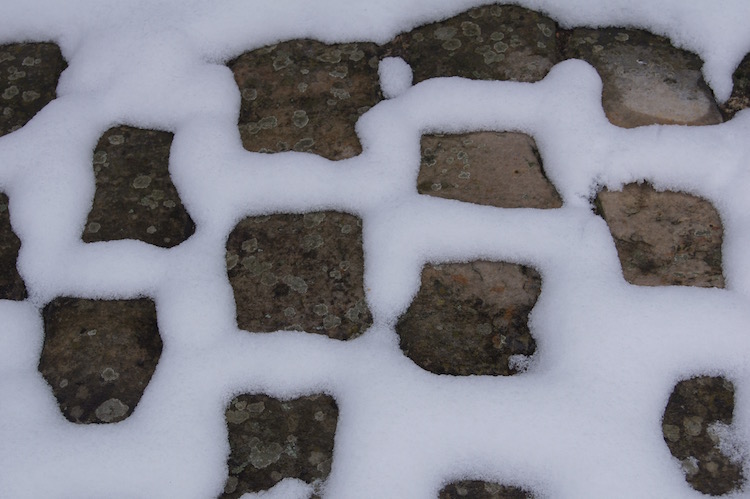 The good old days of winter
Friday, 1st January 2016
Now it's nature that's scaring me. As everyone knows, 2015 beat all the records for high temperatures, and I have found the last unseasonably warm months of the year particularly disquieting. I don't think, for example, that the birds usually sing in Berlin at 4.30 in the morning in December. And I know that the mosquitoes which unfortunately plague our quartier in Paris have usually been killed off by a good frost come Christmas.
Yesterday David and I, after a week of festivities with our large family, came out to Normandy to celebrate New Year à deux (well, à trois, including Elsa). It was a glorious, sunny day and everything looked very bright as we drove out. We did our last-minute shopping, came to the house. Everything was very bright there too.
Then I went for a run, and I realized what was wrong.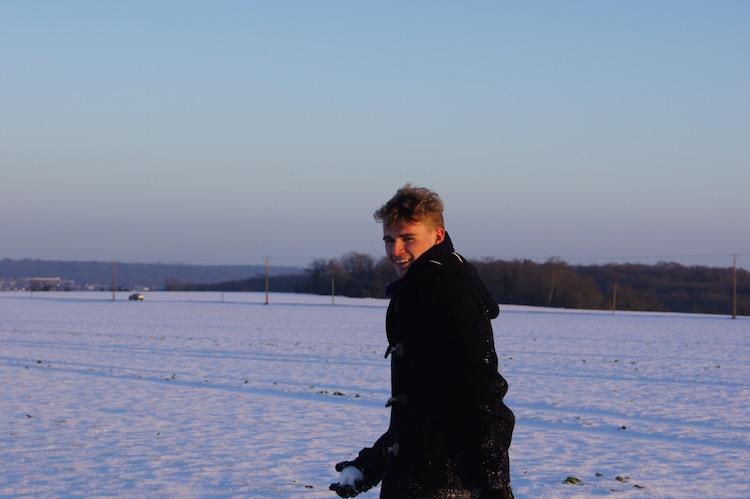 Christopher, Vaux-sur-Eure, 25 Dec '10
I was reminded that even if the wheat fields are not covered in snow as they were during a family Christmas walk five years ago, they are usually bare and certainly not the electric green that had so brightened our drive out. Among other signs of spring, I noticed these, usually May bloomers: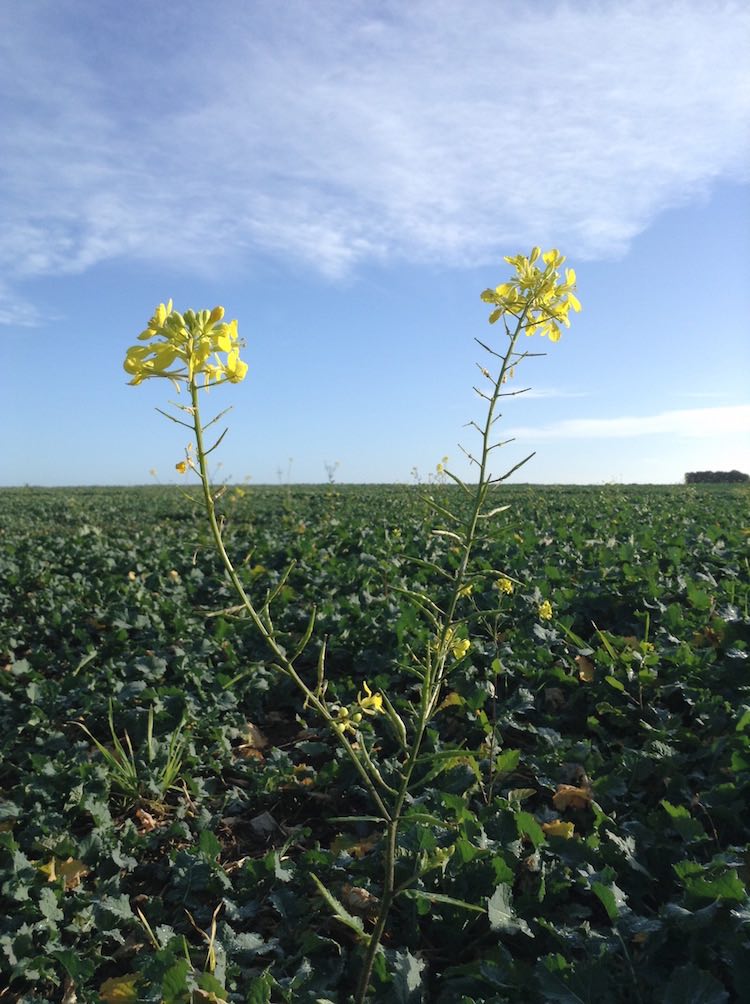 Confused rapeseed flowers
Back at the house I looked around more closely. Besides the over-eager crocuses that have already pushed their way through the surface, there were: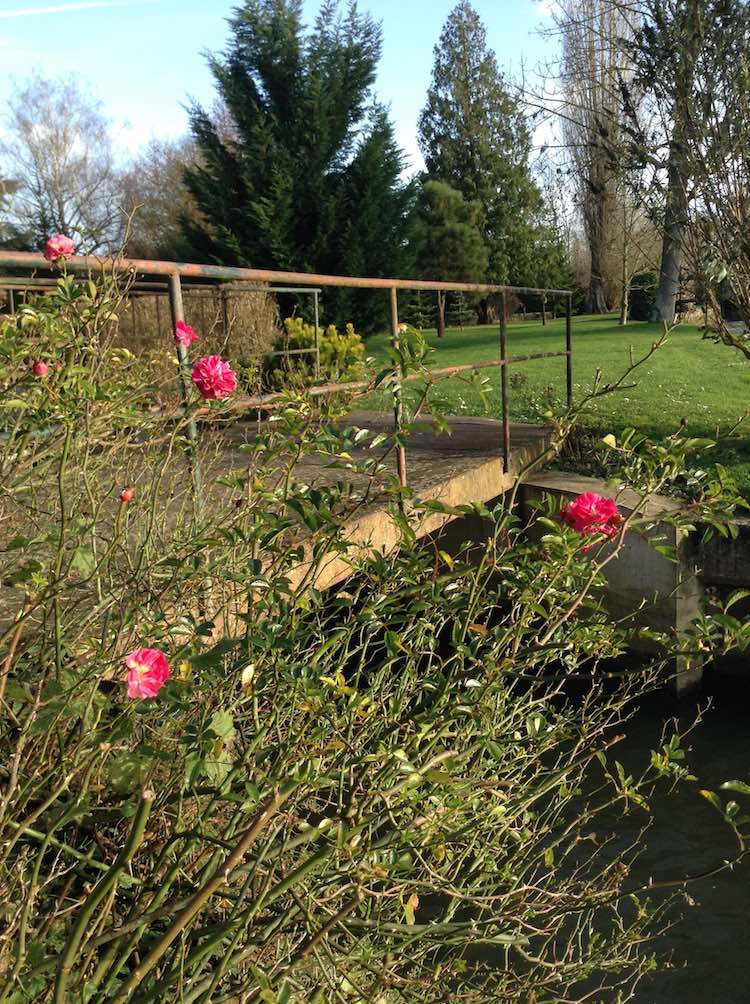 Confused roses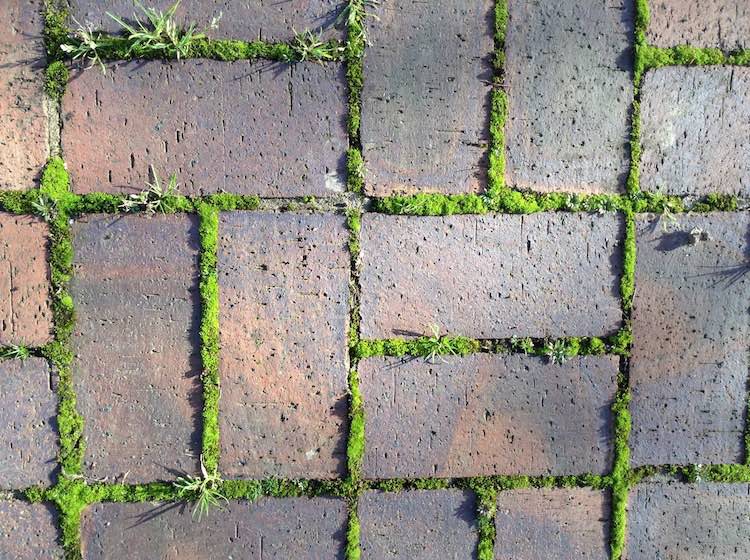 Thriving moss
On Wednesday, we accompanied several family members to Star Wars. At the door, as with every public building in Paris since November 13th, a security guard (finally, some job creation in France!) asked to see inside our bags. This one, not in possession of the usual metal detector to check for explosives, asked everyone to open their coats. Having for once arrived early enough to choose, we took seats smack in the middle of the theatre. While we waited and the cinema filled to capacity, I couldn't help looking around with a certain trepidation, despite that guard's attentions to our bags and torsos. Meanwhile, David, who was reading on his smartphone, announced that the temperature at the North Pole will rise above freezing next week for only the second time in history. Normally, he reported, it's 50°F (30°C) degrees colder up there.
As we had repeatedly wondered around our Yuletide table: which is going to wreak total havoc first? Terrorists or the planet itself?
It is very distressing to see time so out of joint on so many fronts, and you can be excused for entering the year 2016 a little low on hope, a little high on anxiety.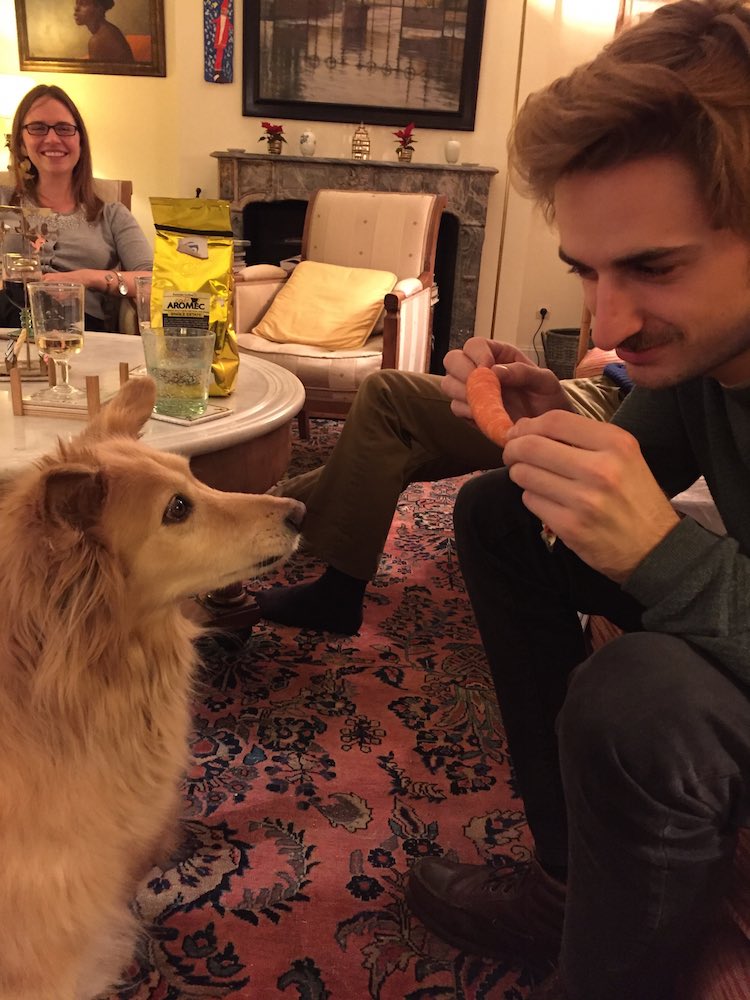 Elsa awaits her Christmas carrot
So once again I'll take refuge in Elsa. She has had a wonderful holiday season. Nothing but food makes her happier than being surrounded by the entire family. And this afternoon we took a New Year's walk. Blissfully, it was dark and gloomy and the temperature was an almost respectable 5°C (41°F) instead of yesterday's 10°C. She bounded along like a dog half her age. And it warmed my heart to a planet-threatening degree.