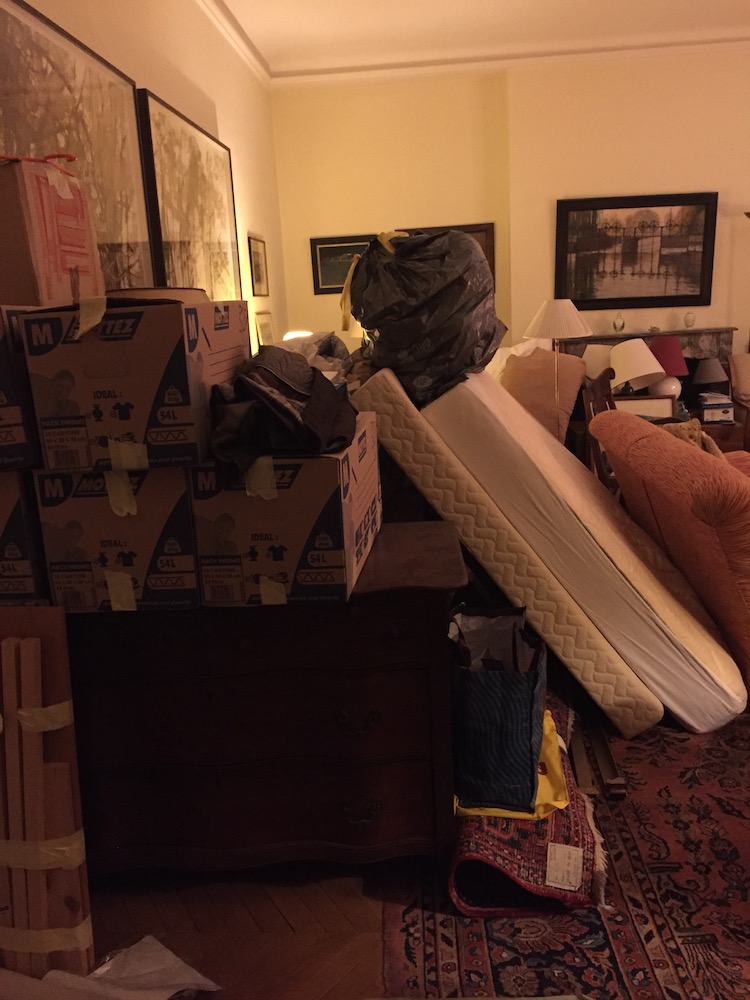 Friday, 22 December
Maybe I was resistant to renovating our Paris apartment for a reason. Last Sunday we survived another punishing 11-hour drive from Berlin and arrived to an apartment covered in plastic. The whole centre had been gutted and was stacked up in the living and dining rooms.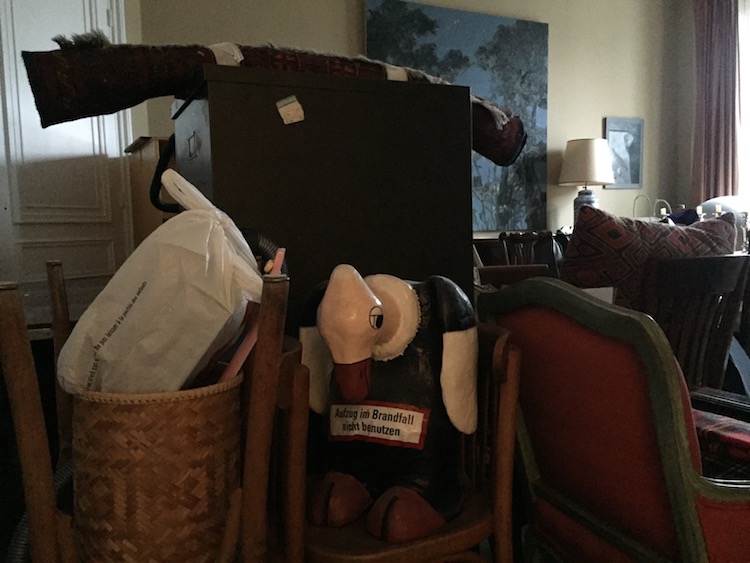 Unbeknownst to us it had been decided to extend considerably the breadth of this first stage of work, making our bedroom and the kitchen the only habitable spaces.
Sort of. As anyone who has ever done any remodelling knows, it is very unsettling and constraining to live amidst the plastic, the plaster dust and the toxic smell of paint, even in the rooms not under construction. No matter how discreet the workers are-and these are very-they are there hammering, drilling and making more dust.
Which has meant that even after we managed to carve out a cramped sitting area in the living room, it has been a struggle to function, to think. My mind feels as cluttered and dusty as the space around me. Not having the internet, another result of this expanded chantier, has added to my sense of disarray and paralysis.
Bizarrely the only one who has remained unruffled by the disruption is twitchy Tasha. She's even been nice to the workers!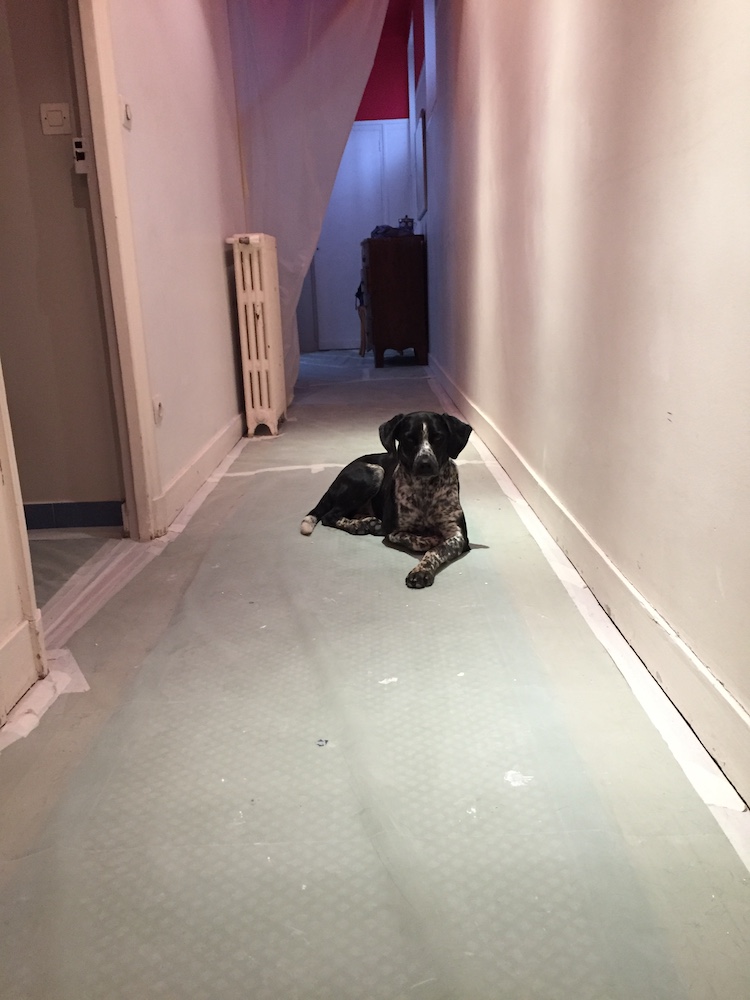 This state of chaos and confusion is not an unfitting way to end a difficult year but it does mean that the subject I intended to address today, the differences between bringing up children and dogs, will have to wait until clearer days.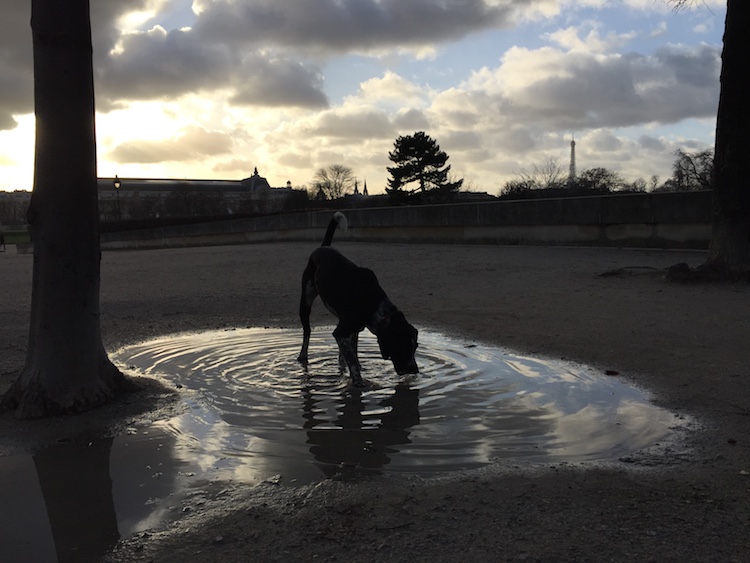 Things are already looking brighter. Daughter Georgina arrived from London Wednesday. Yesterday the internet was plugged back in. As I wrap this up late afternoon, a room has just been finished and looks beautiful. There's now less furniture stacked up in the living room.
And it's time to prepare our departure for India on Sunday so I will leave you this 2017 by sending all good wishes for 2018, as well as thanks for reading my blog.
Rendez-vous second half of January when we're back from the third and final chapter of Georgina and Amal's Wedding, The Indian Celebration, and further travels.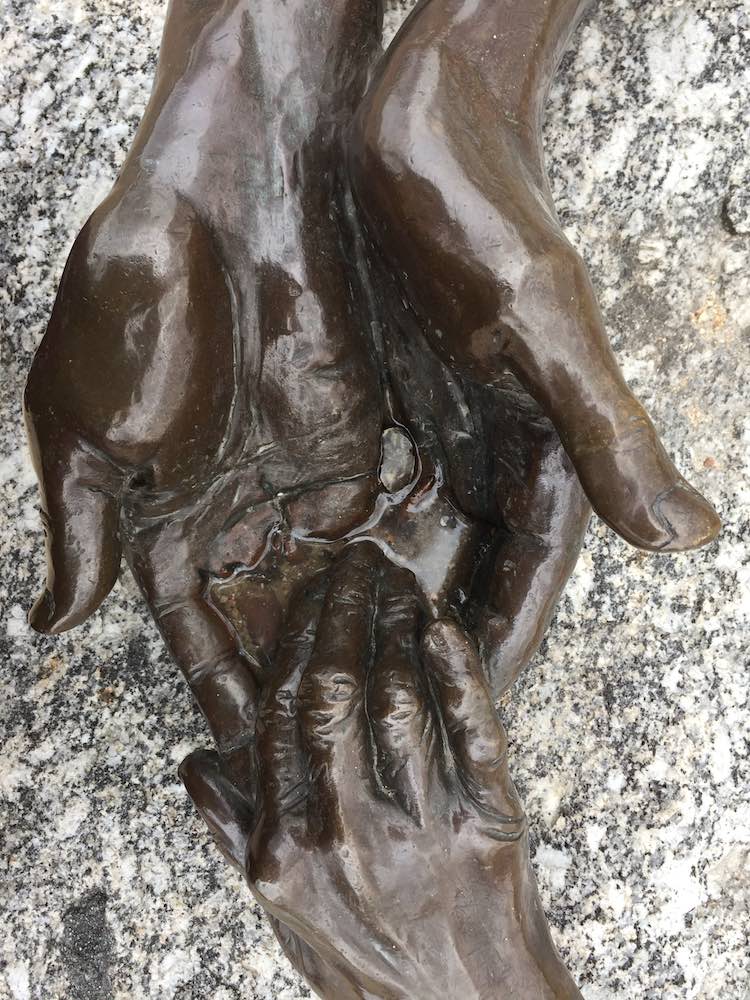 Louise Bourgeois, Jardin des Tuileries