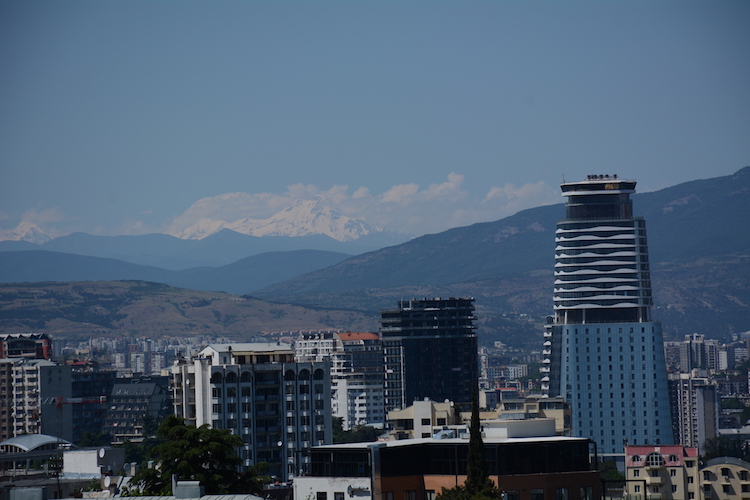 On a clear day you can see forever, or from Tbilisi to Mount Kazbeg anyway
Friday, 15 June
According to Greek myth, Prometheus was the saviour of mankind and the wisest being in the universe. Some stories have it that he created man from clay but one thing is certain: it was he who stole fire from the gods and gave it to us mortals. He also helped Zeus overthrow Cronus. But the ever truculent King of the Olympians, still angry about the fire and more generally about Prometheus' 'man-loving ways'*, had Force and Violence tie his cousin to a rock where an eagle would continually feast on his liver.
The rock, according to the story, is the 5,033 metre-high peak of Mount Kazbek in what is today Georgia and where I have just spent 10 days. It is fitting that Prometheus, the great promoter of humanity and progress (his name means foresight), spent some time there.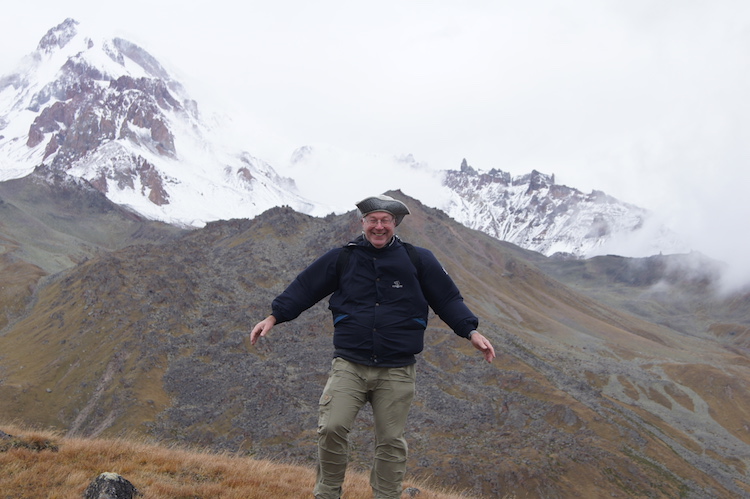 A closer look from an earlier trip: David, not Prometheus
Georgians are a resilient and proud people who over their long history have also endured much suffering. Bordered by the Greater and Lower Caucasus Mountains, it has been invaded by the Romans, the Persians, the Arabs, the Mongols and the Russians. Each invader left its mark.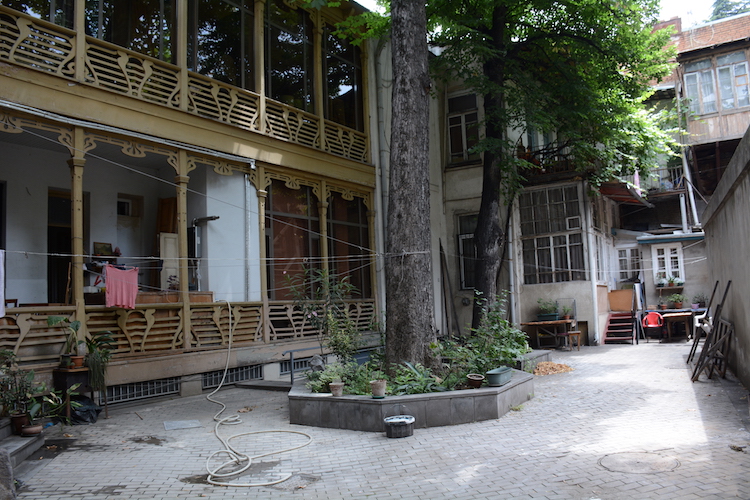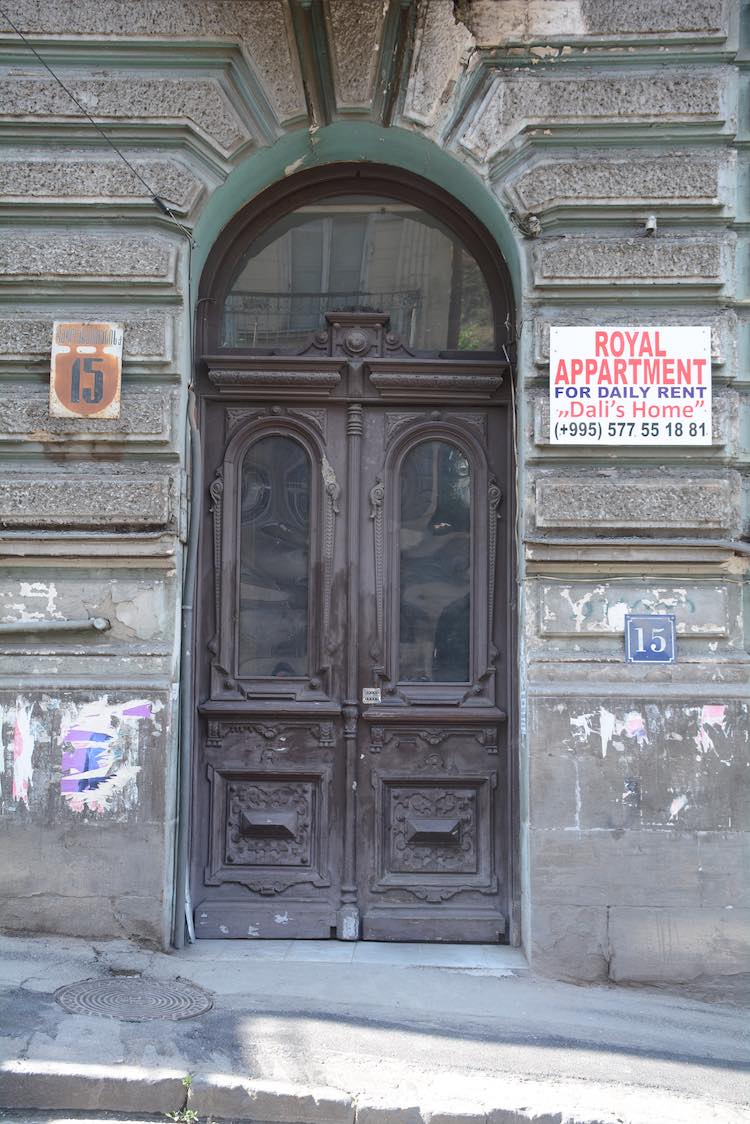 Birthplace of Joseph Stalin, it became a satellite of the Soviet Union in 1922. Since the break up of the SSRs, the Russians have re-chomped into Georgian territory twice, occupying the region of Abkhazia in 1992 and South Ossetia in 2008. The Soviet legacy continues to scar the landscape. In apartment blocks such as this one in Borjomi...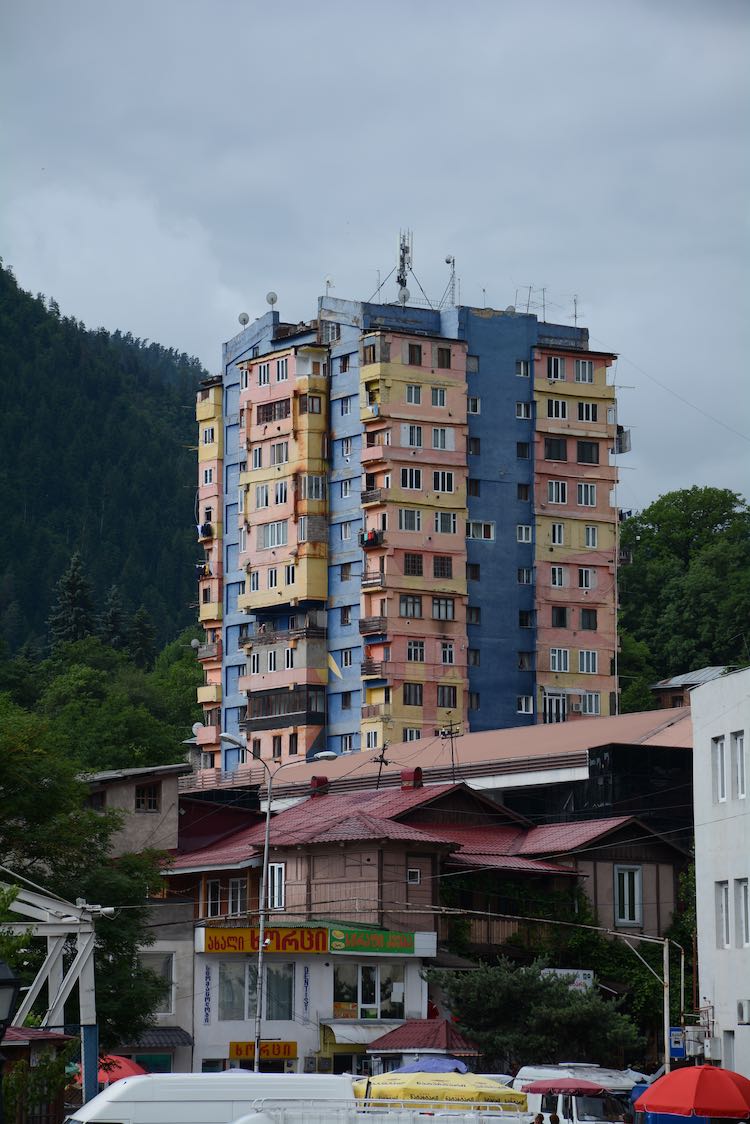 ...or in old military buildings in the middle of nowhere...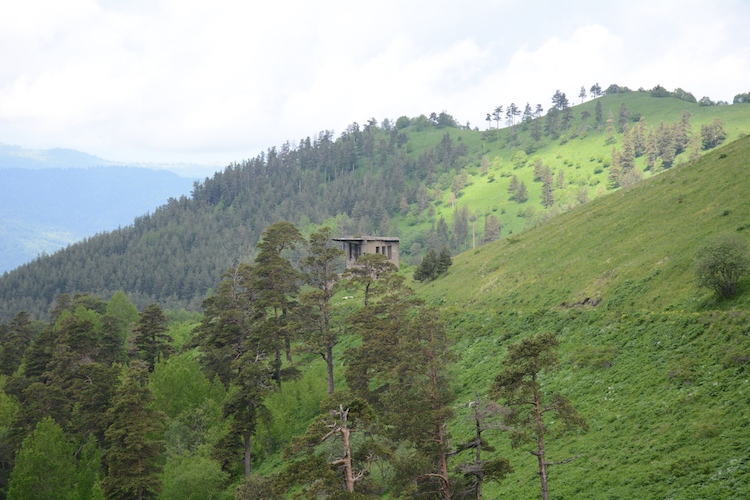 All this interference, however, has not stopped the Georgians from distinguishing themselves in ways that would have made Prometheus proud. Though a small country of 3.7 million people, Georgia has its own language and alphabet and a very rich musical tradition. There is proof from the clay qvevri in which Georgians traditionally make their wine that they were the first to ferment the grape 8000 years ago. In the year 319, following several miracles performed by St Nino, Georgia became the second place in the world (after Armenia, before Constantinople) to adopt Christianity.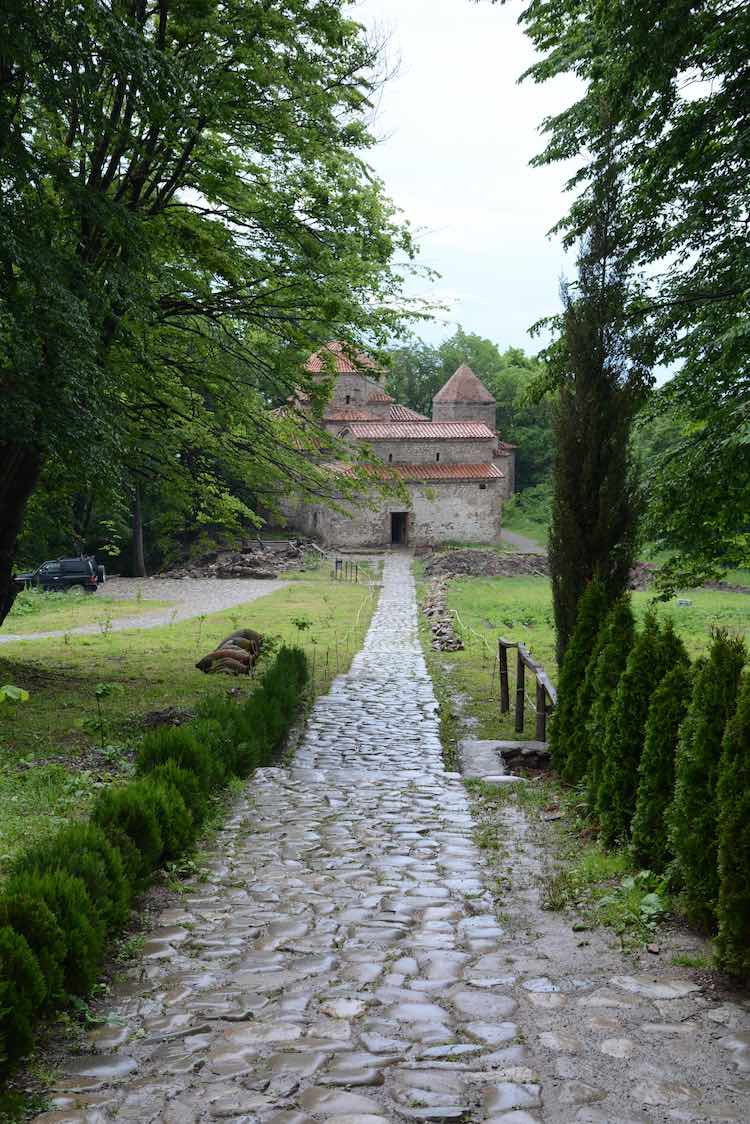 Dzveli Shuamta Monastery, 5th and 7th century
The term 'Caucasian' was coined when a German anthropologist, after examining a skull, proclaimed Georgians to be 'the most beautiful race of men'.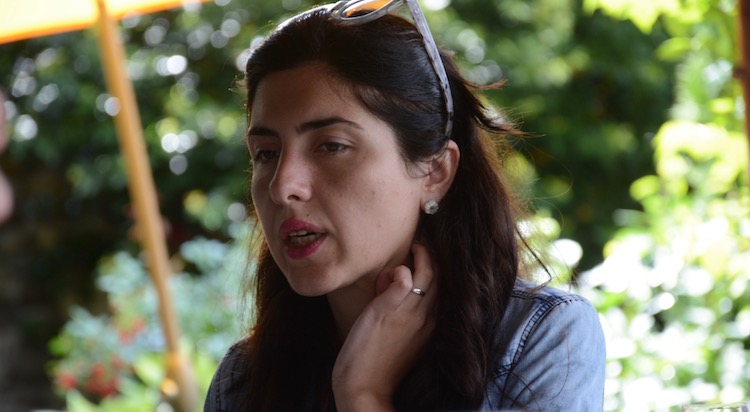 Georgian beauty: Thea K
That superlative is obviously debatable but the magnificent singularity of Georgia's nature is not. The region, spared the last ice age, is a repository for endemic species. That and its multiple climate zones account for the Caucasus being declared one of 35 biodiversity hot spots in need of preservation for our planet's well-being. It was this status that led to the creation 10 years ago of The Caucasus Nature Fund, of which David was the founding director.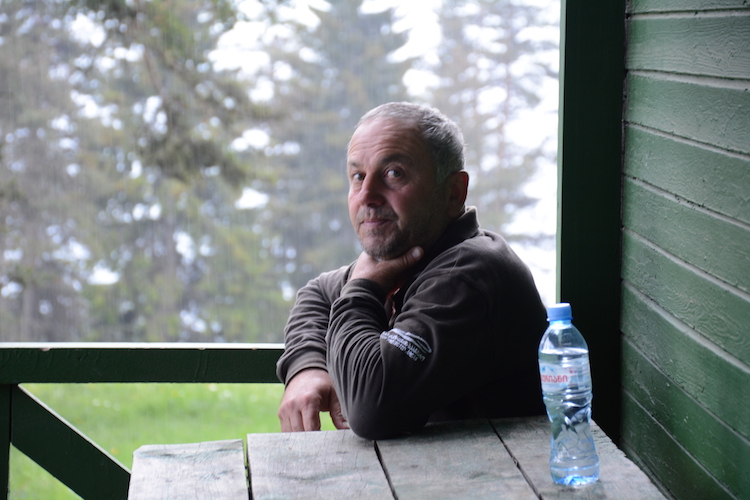 Park Ranger, Borjomi-Kharagauli
I first visited Georgia in 2009. The Rose Revolution and free elections five years earlier meant that democracy was taking hold. The economy, despite the war with Russia, was modernizing (David also became a member of the board at the Bank of Georgia around then). But these changes were not yet apparent on the surface. It still seemed backward; people dressed dowdily and even finding a good restaurant to eat Georgia's exceptional cuisine required some digging.
The capital Tbilisi nevertheless charmed me completely. Its narrow, winding streets, at that time almost ubiquitously run-down and dilapidated, appealed to my hopeless nostalgia.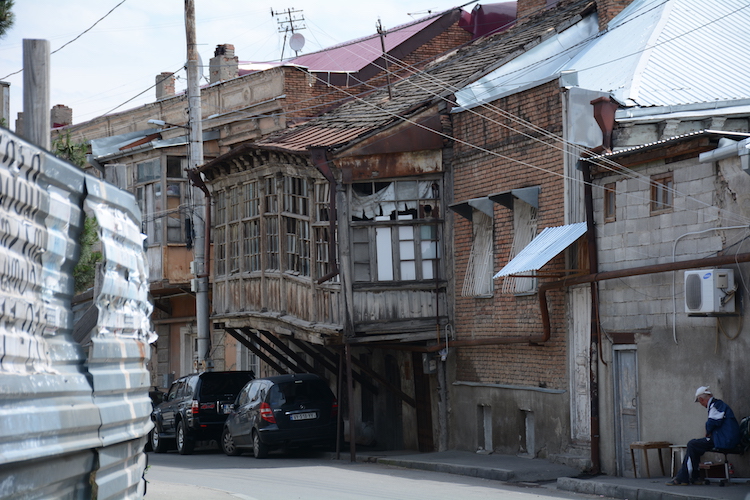 As did its setting. The city is tucked into a steep, wooded hillside where you can sit...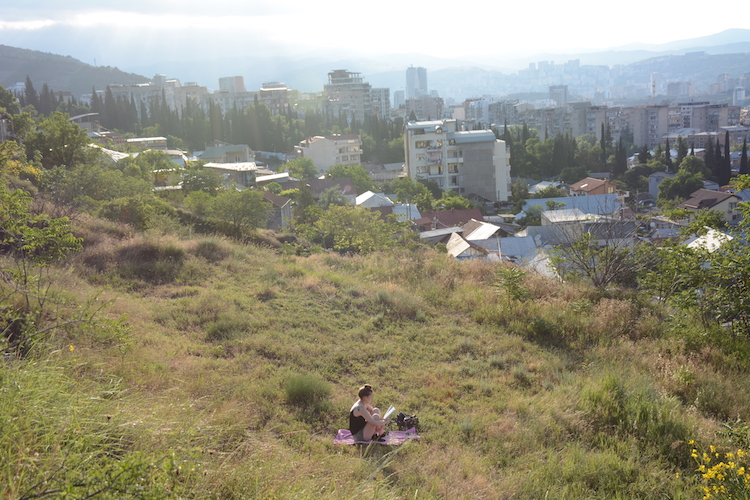 ...or walk and find magical corners such as this...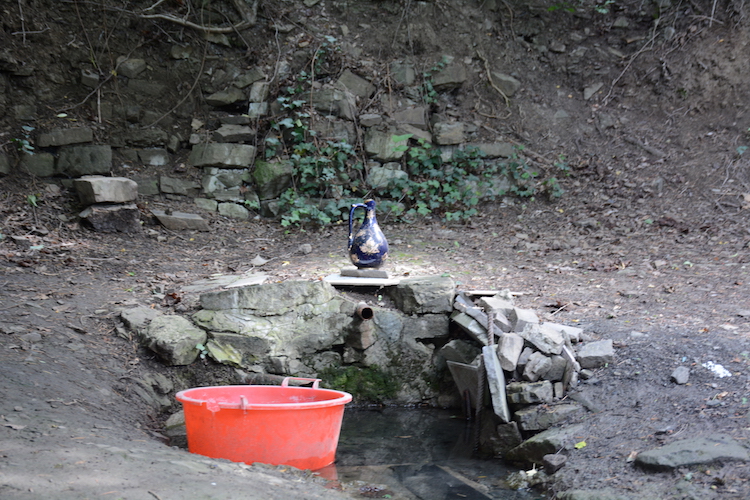 The national parks that David was meant to support were indeed spectacular but in need of help. When a Russian bomb fell on Borjomi-Kharagauli National Park in 2008, the rangers had no equipment to put out the ensuing fire. CNF's first grant spared the forest from even greater damage.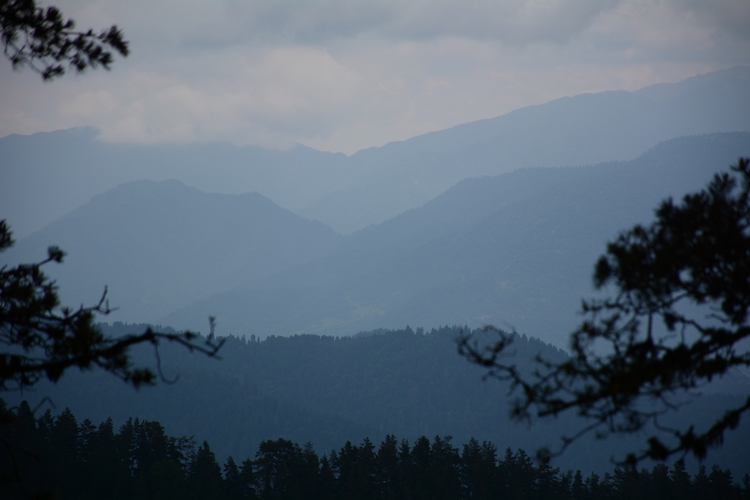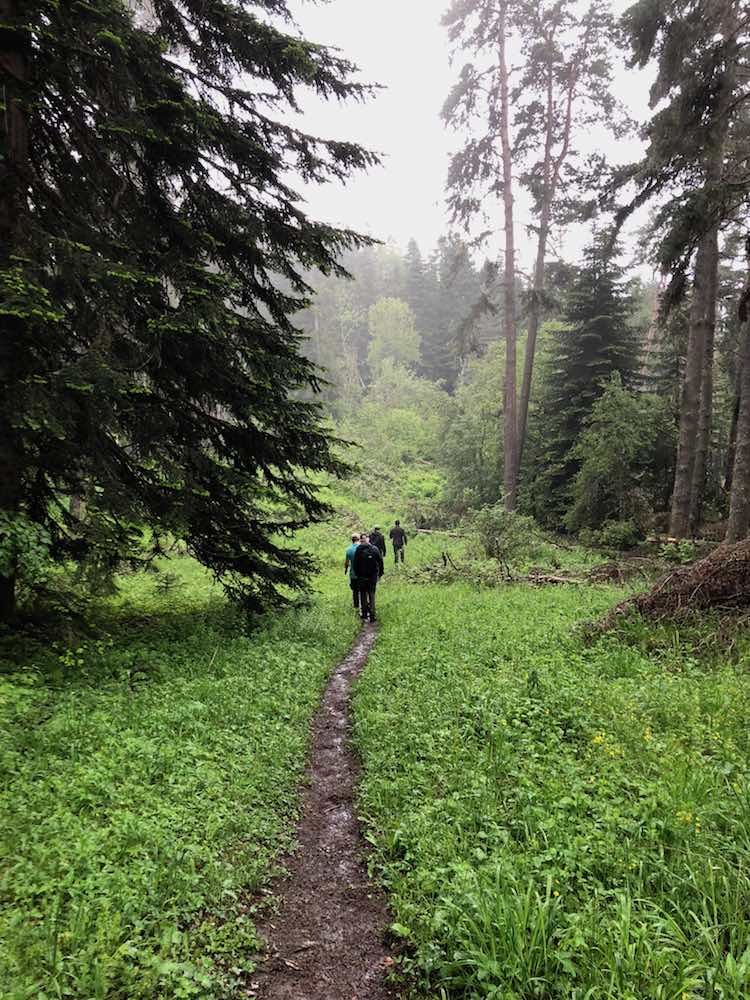 There are different versions of Prometheus' ultimate fate but I like the one whereby Hercules, on his way to find Atlas and the Golden Apples, stops by Mount Kazbeg to visit Prometheus. Before leaving, he slays the eagle, thus freeing the long-suffering demi-god.
On this visit, four years since my last, Georgia really seemed unbound, especially in Tbilisi. There are trendy, state-of-the art hotels...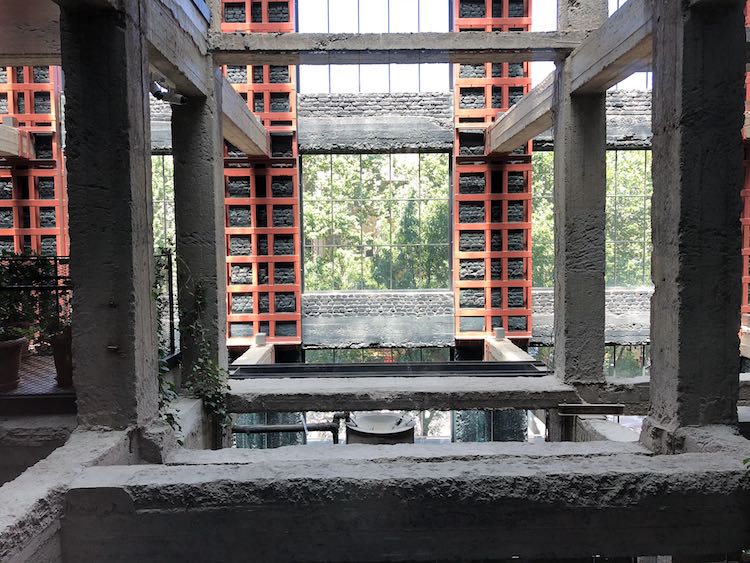 Stamba Hotel, in a former printing factory
...cafés and restaurants everywhere.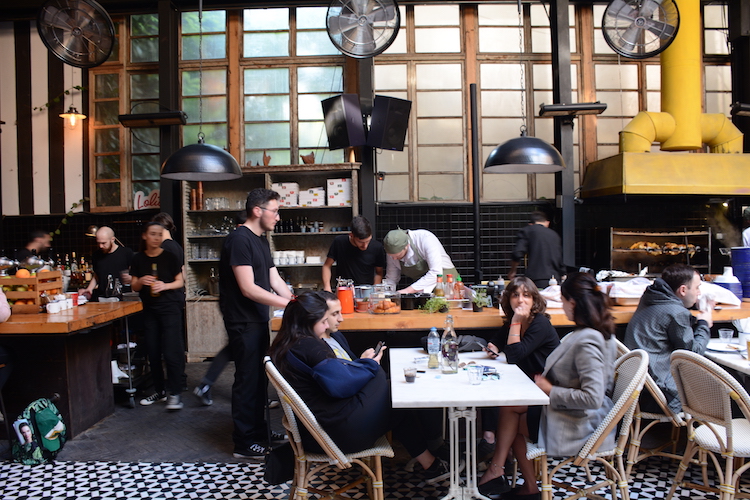 Lolita Restaurant
There's a buzz in the streets created by upbeat youth.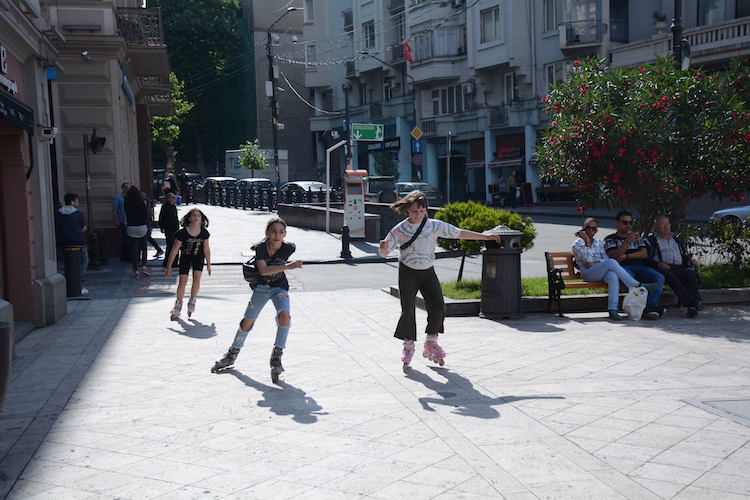 Roller-bladers on Freedom Square
The city in fact seems to have become a magnet for young people from many lands. Certainly the Russians are back but I also kept hearing hip people speaking English, often with foreign accents. It felt just like Berlin.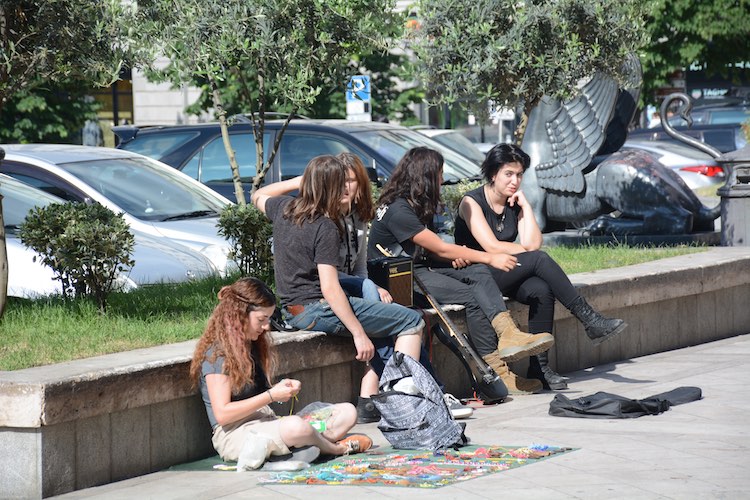 Berlin black in Tbilisi
On the other hand Georgia remains deeply traditional...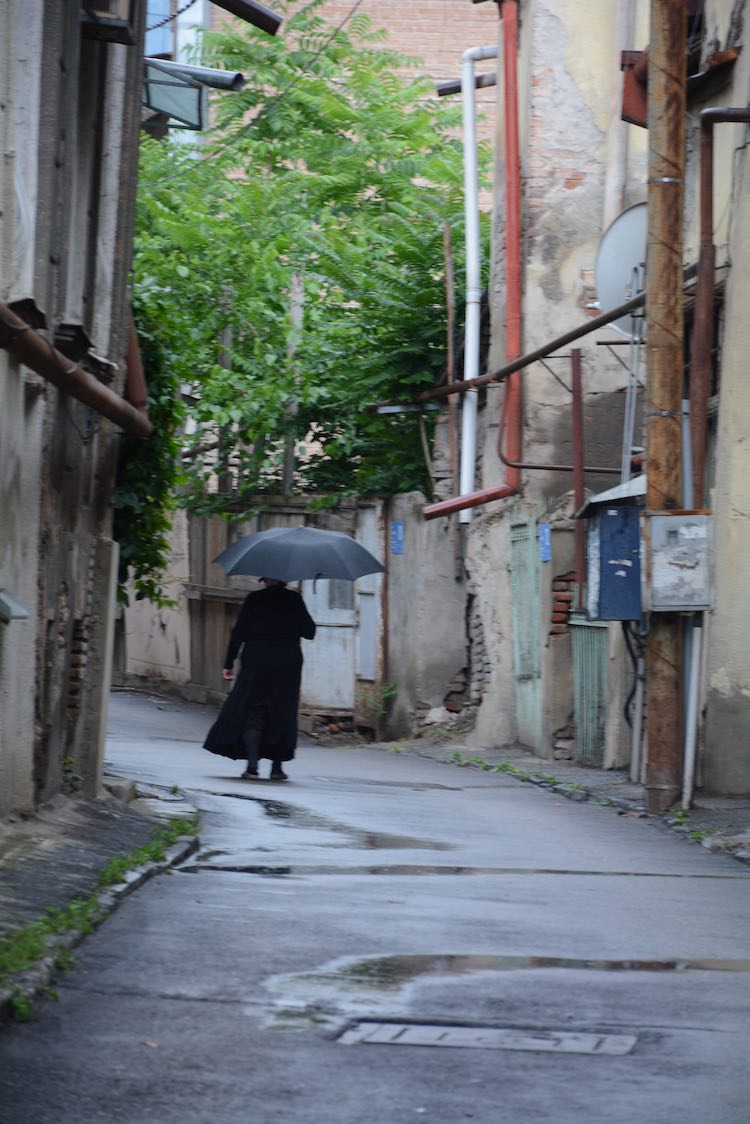 ...family-oriented and religious.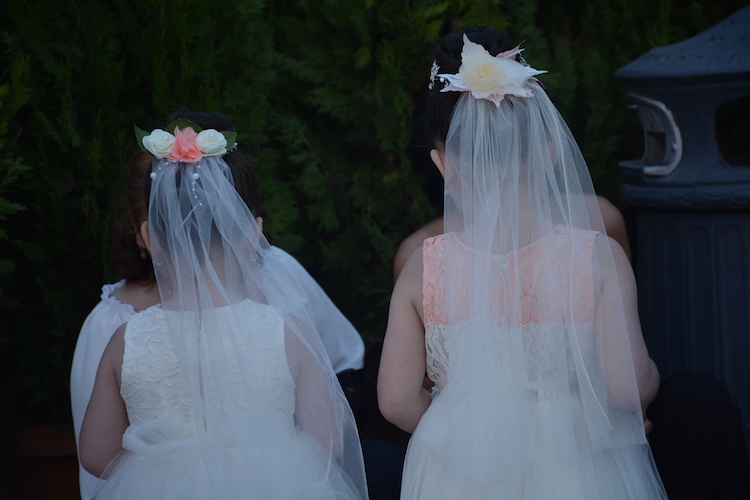 Mothers and daughters, first communion
Most of the agriculture is small scale and is sold accordingly.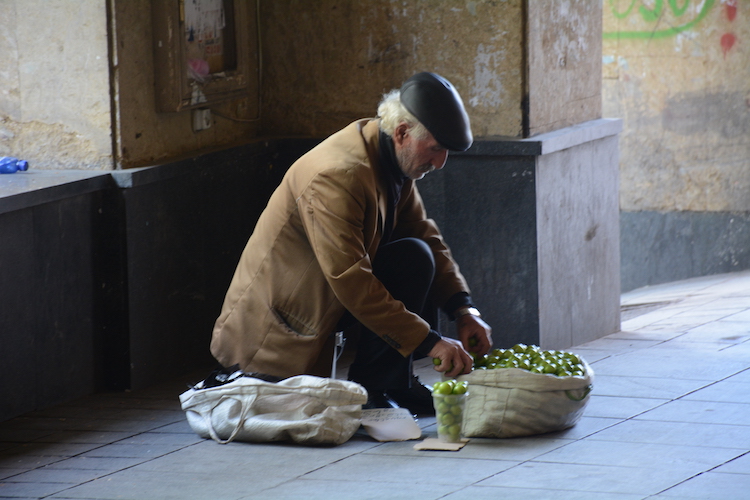 There is another Greek myth attached to Georgia, that of Jason and the Argonauts, who set off to recover the Golden Fleece from ancient Colchis, now the western area around Batumi, on the Black Sea. With Colchian Medea's help, Jason gets the goods and brings her back to Corinth as well. A few years into the marriage, however, Jason dumps Medea. In a frenzy she kills their two children. When gold and riches are involved, it often ends badly.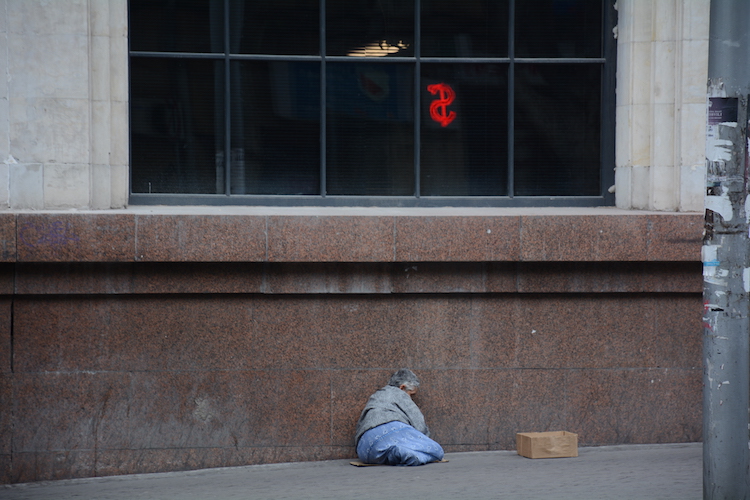 Outside the Stamba Hotel
As a country that sits on the edge of Europe and Asia, that is home also to sizable populations of Armenians and Azeris, Georgia has always been on a cusp. Today the tugs in different directions have only multiplied. Though the European Union flag flies everywhere, Russia keeps up the pressure for Georgia to remain within its sphere. Democracy has survived further rounds of free elections but while we were there, people were in the streets protesting political influence peddling in a murder trial.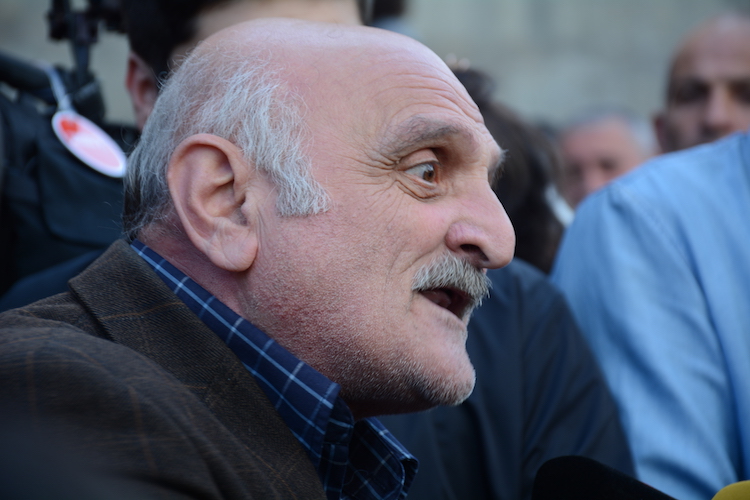 Anger, Tbilisi
The prime minister has since resigned, citing disagreements with the party leader, Bidzina Ivanishvili, a billionaire who made his fortune in 1990's Russia. Tbilisi may be attracting the hip and the cool but there's still a great deal of poverty. It may also be renovating a lot of its rich architectural heritage but much of the new development is unchecked and ugly.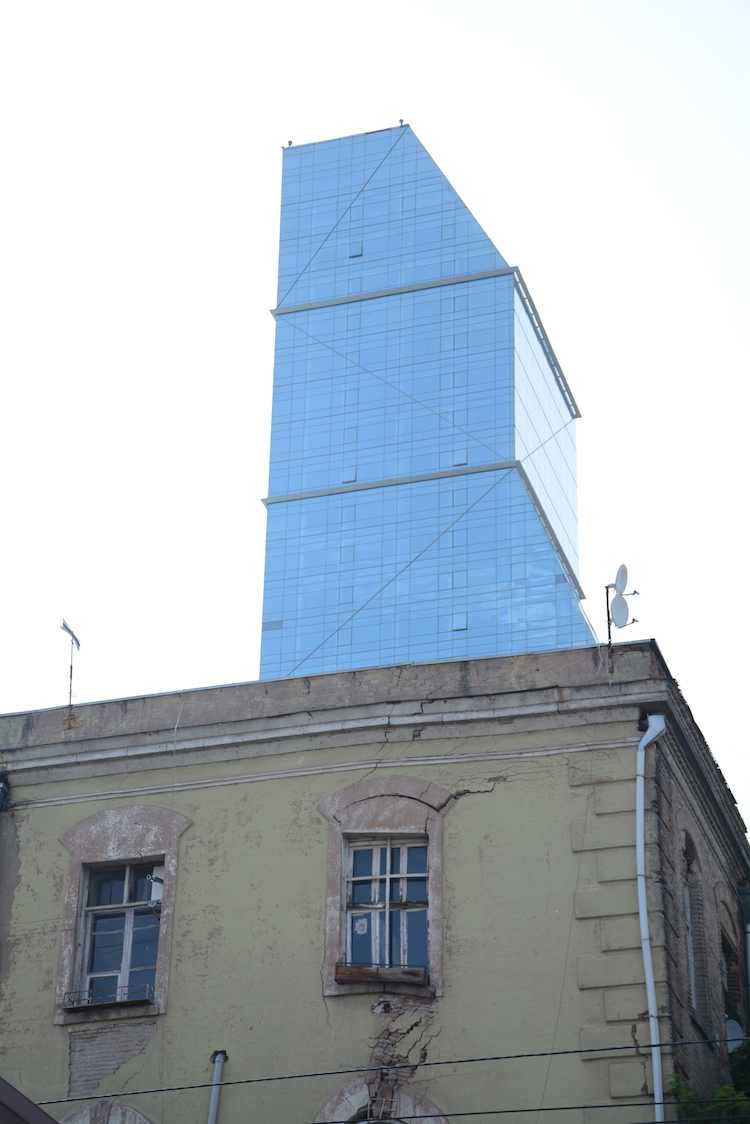 Still, I prefer to take a more Promethean view of Georgia's future. It has so much going for it.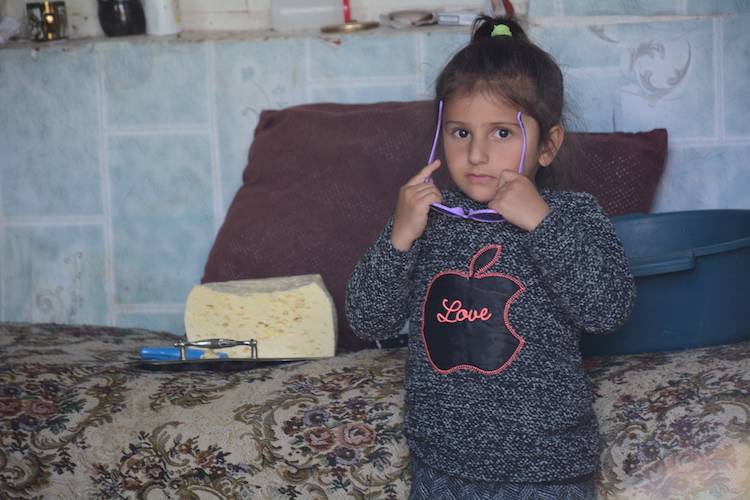 ---
Greek stories largely taken from Edith Hamilton's Mythology