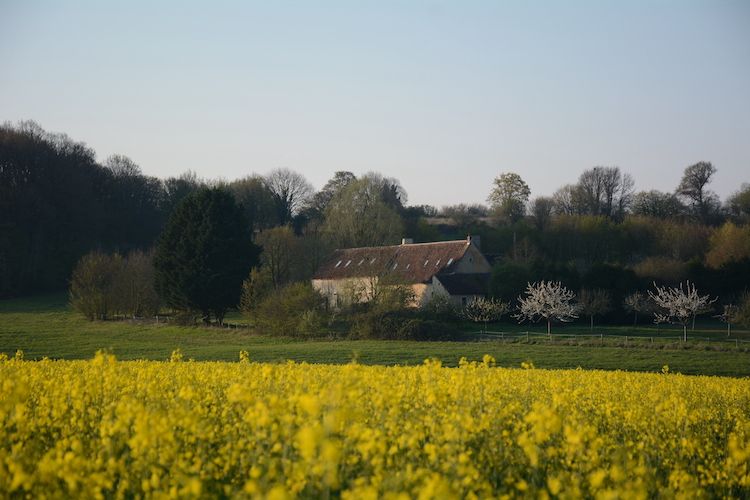 Friday, 9 April
If our house weren't at the end of the lane, we might have driven right by it. Such were the changes to its outward appearance when we recently returned from a long trip to London.
We had been warned. Claire, our green guru, was keeping us up-to-date on developments: the new driveway and parking area, the foundations for a terrace out back. She had sent us a drawing of what she planned to plant and where...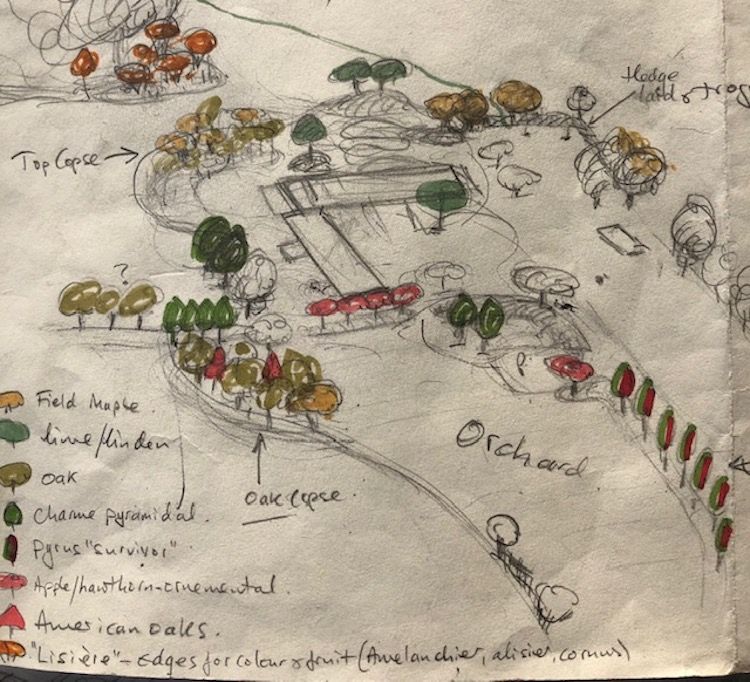 ...and followed up with further details in emails...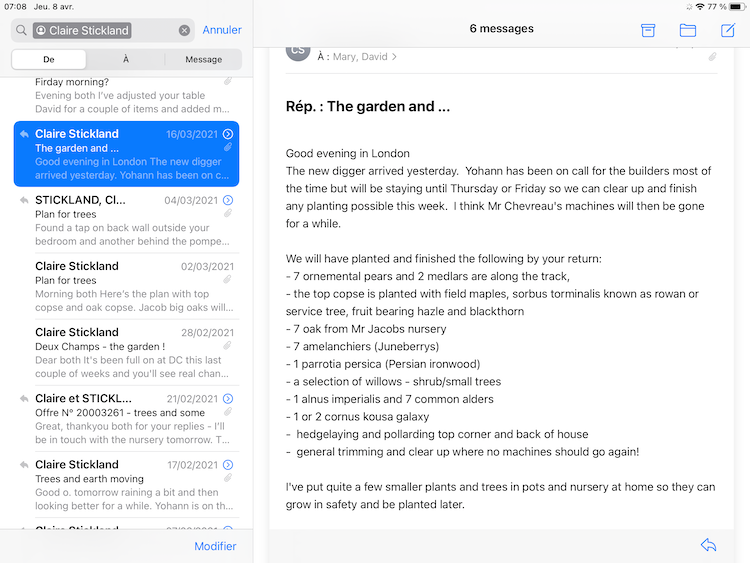 But we were still surprised as we rounded the corner after a six-week absence. It was as if the house had been liberated from its hedgerow-scrub prison.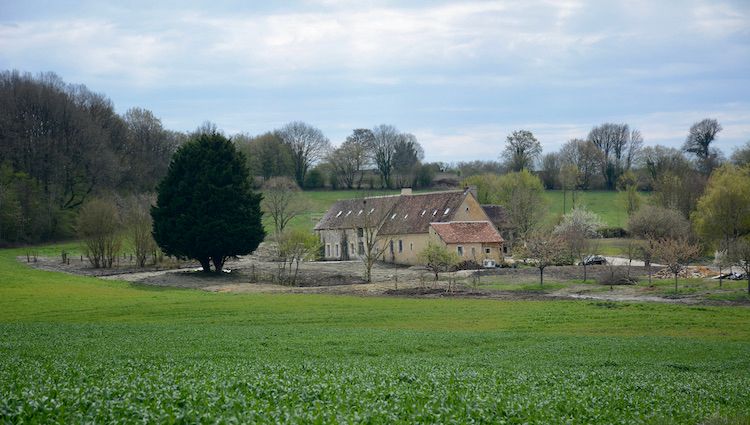 Granted  the place has not yet really lost its Verdun look. No grass has been seeded after all the digging and churning of earth of the previous months and the land remains raw. Piles of soil, sand, wood chips and stone blot almost every vista. As noted in the email, lots of amputating has been going on.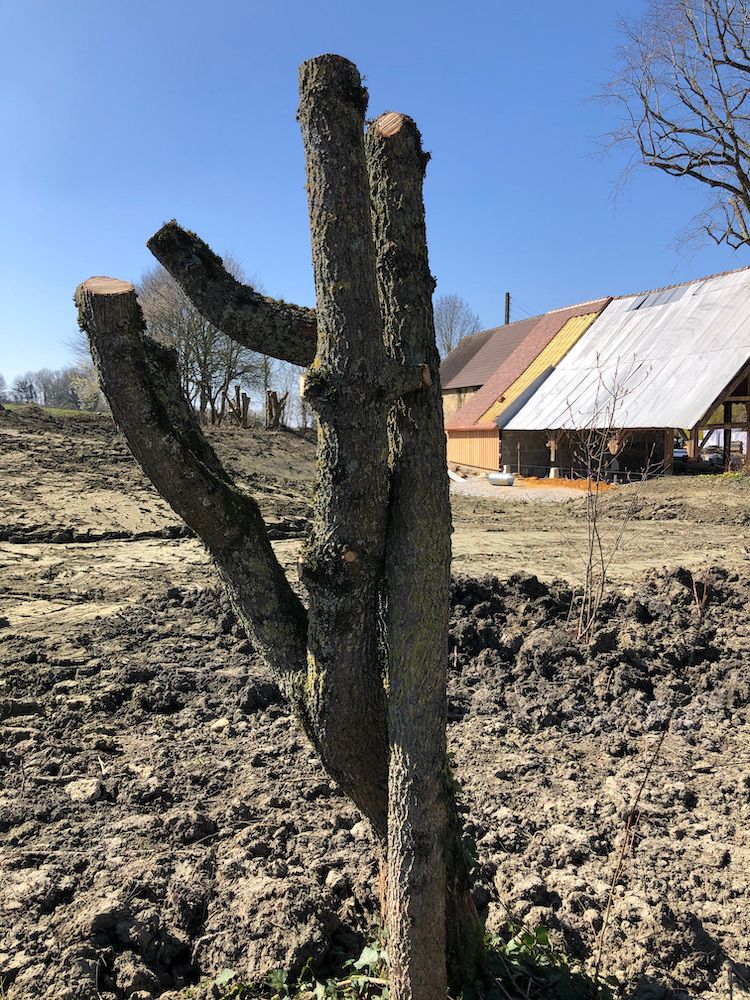 And freezing temperatures have meant a later spring than the overly early one on display in the above 2019 photo.
At closer inspection, however, the bleakness holds much promise. The multiple plantings...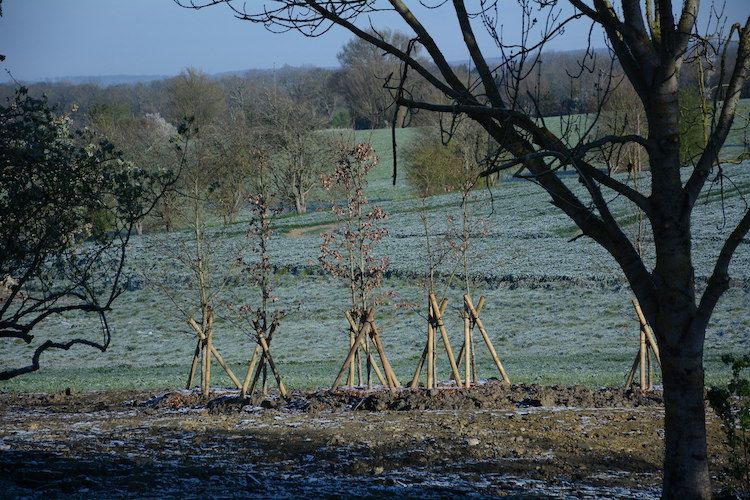 ...as well as re-plantings, of hydrangeas and field maples, such as the amputee shown above, that once resided in the hedgerow.
Estéban, our agro-eco expert, pulled down barbed wire fencing, hacked away lots of scrub and cut back swathes of hedge that he then reworked via plessage (hedge-laying), a process whereby branches of trees are axed within inches of their life by a billhook, then bent and woven into a plaited hedge. They can be thus manipulated because the sap travels through the very outer layers of wood, just beyond the bark. The result is a work of live art.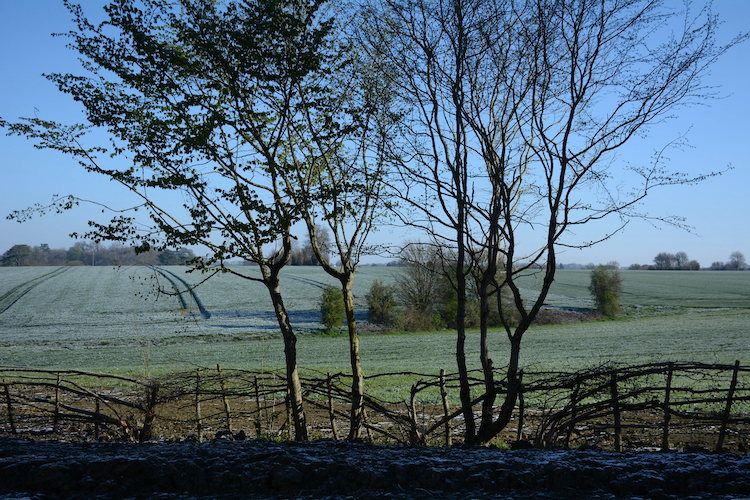 Near our little pond, he also planted alder and willow to encourage the creation a mini-wetland area.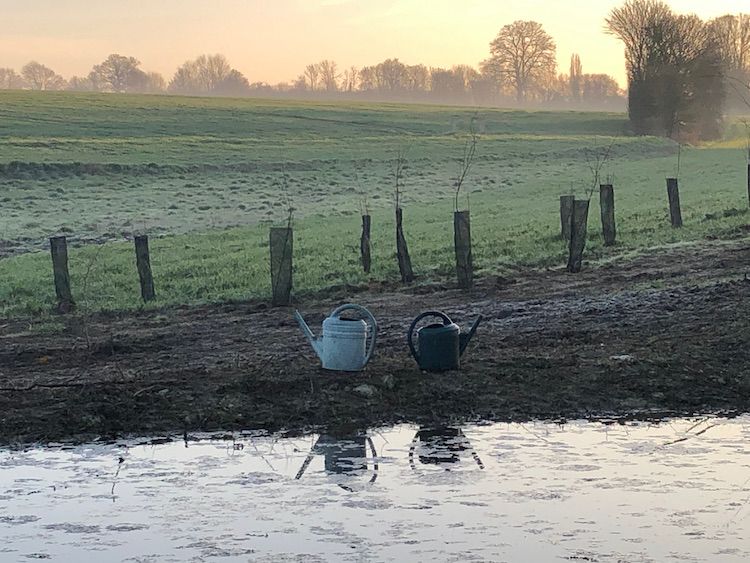 Recently dredged of suffocating cow dung that had been dumped there by farmers for decades, the pond is bouncing back to life with surprising speed. Estéban pointed out several patches of frog spawn. Then again with us humans on the scene, nature has no choice but to be resilient. Climate change is as apparent this spring as ever. Besides the freezing temperatures that have devastated crops across France, including up to 90% of some vineyards, there has been almost no rain.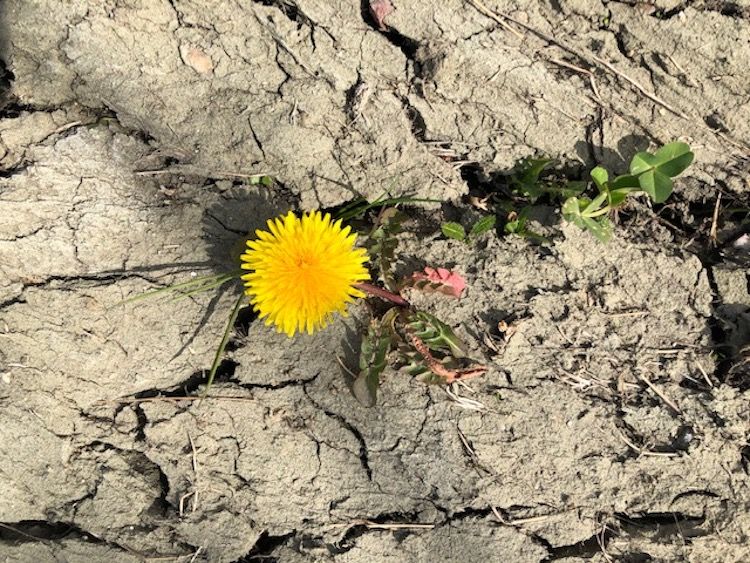 When we bought this place in the Perche - two years ago next Monday - plans for the indoor renovation were already underway. After a Covid confinement delay, work began on transforming the cow barn into human habitation last June (fyi: recent reports of its completion were greatly exaggerated: workers have been buzzing about for the last two weeks, seriously disrupting our lives, and we're still waiting for a loo seat). Then last November we turned the 21 hectares (52 acres) of surrounding fields over to organic farmer Patrice W as a first step in a larger agro-eco project.
All the while my husband David has been asking: "What about the garden?"
Today I'd say Claire and Estéban have more than adequately answered that question.