In the Shadow of Tomorrow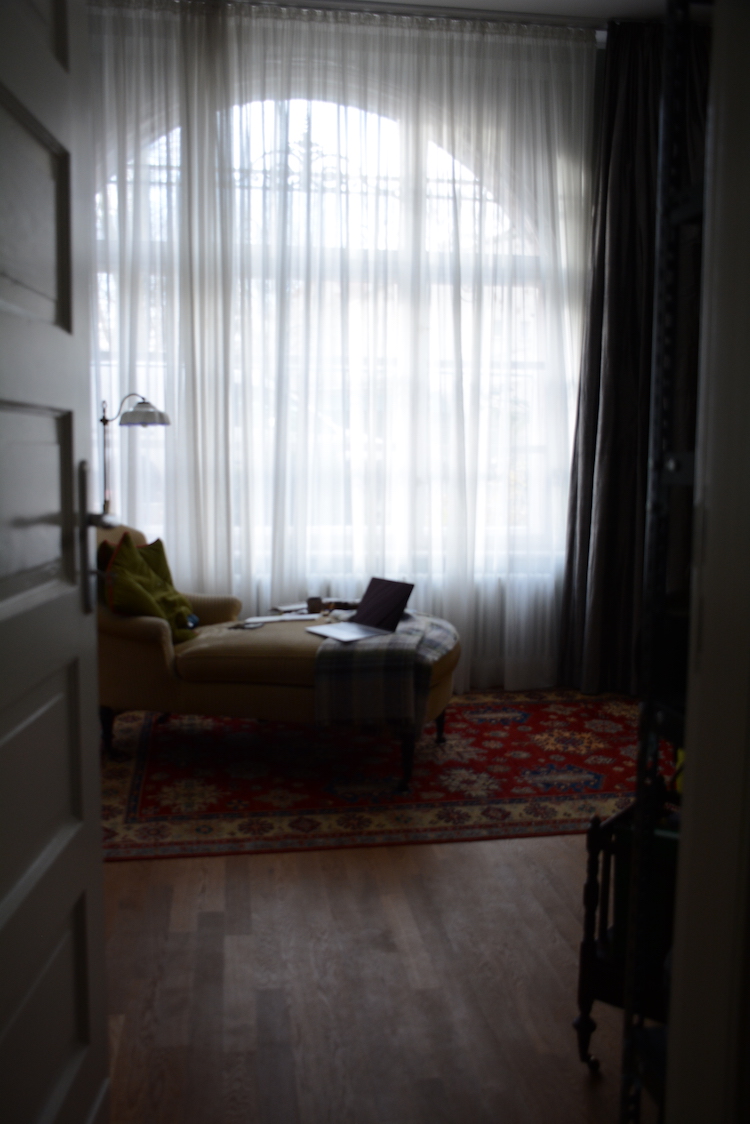 Friday, 8 December
The vice of winter is tightening. In Berlin today the sun will come up at 8.04 and will go down at 15.52. Twilight will begin about 14.30, if the sun is shining. If not it will be hard to ascertain whether or not the sun even bothered to get up behind those clouds. Either way, 2.5 of my four walks with Tasha will be conducted in the dark. With David away for a week, the double absence of light and companionship has reduced my sights.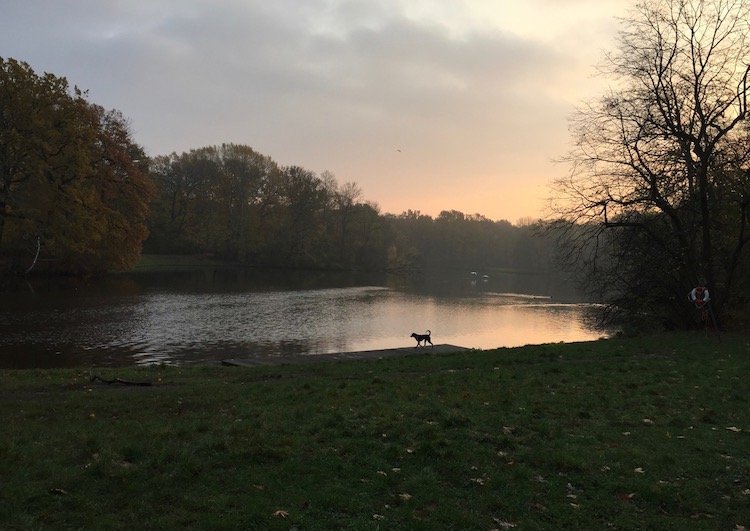 But Wednesday I got a message from Paris friend and neighbour Diane A-C, saying that she and her husband Manuel were in Berlin with a group to visit the city and attend concerts at the Staatsoper as it celebrates its 275th anniversary.
About 8.30 yesterday morning I set off to meet them. A weak winter sun was shining. There were many fellow cyclists, riding very fast on their way to work. The scent of fresh bread was wafting from the bakeries along the Schlesische Straße. Since at this time of day I am usually settling back in front of my computer screen, this outing felt like Berlin in a different light.
It was very warming, sitting over a cup of coffee with Diane and Manuel in the hushed dining room of their Gendarmenmarkt hotel. They caught me up on building news and French politics. I tried to explain what Mr Trump's motivations might have been in making yet another maverick move, in this case the recognition of Jerusalem as the capital of Israel. We wondered—fretted might be a more accurate word—about the consequences.
After giving my Paris friends directions to the supermarket where Angela Merkel does her shopping so they could buy some fruit—just look for the North Korean Embassy, I said, it's right across the street—I set off for the nearby Märkisches Museum. Endlich. I pass by the U-Bahn station at least once a week, always in a hurry, and only recently have I wondered what kind of a museum it is and why I haven't visited it.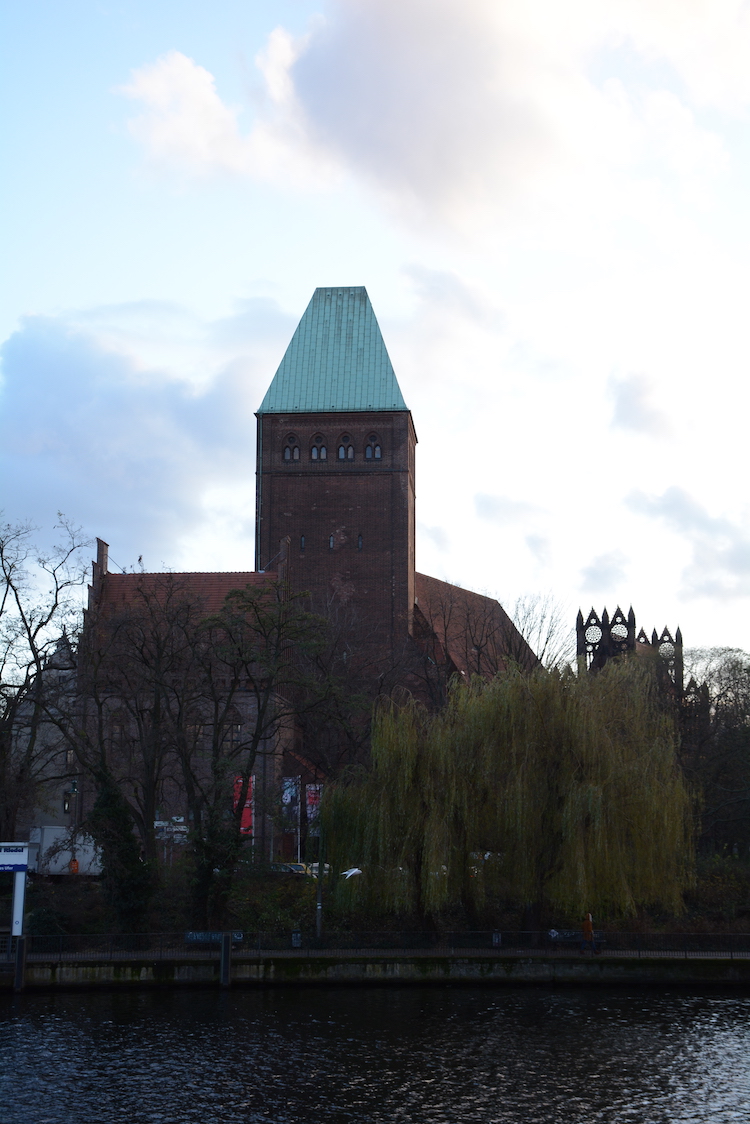 Towering over the Spree
As I now know it is the museum for the city of Berlin. Built in 1908 the edifice, as well as its contents, follows the arc of the city's history.
Construction coincided with the era when Berlin was in full boom, a time that really gained its momentum when this Prussian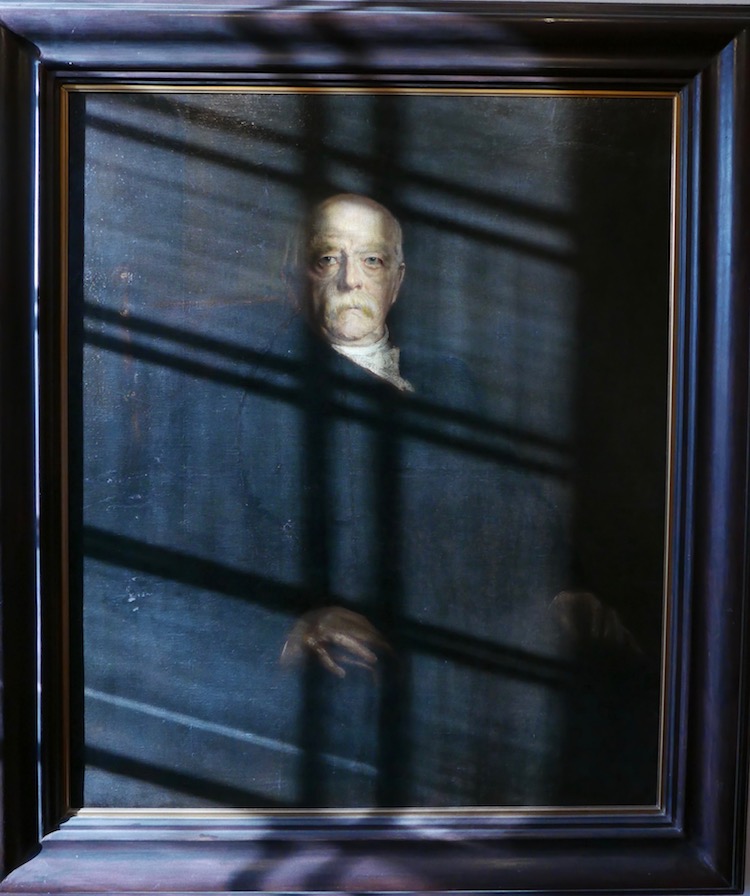 Otto von Bismarck, first Chancellor of the German Empire
ended France's domination of Europe by winning the Franco-Prussian War (1870-71), then uniting Germany.
The first museum dedicated to the history of a city in the world, it was built in a mishmash of architectural styles meant to reflect the passage of time on display inside.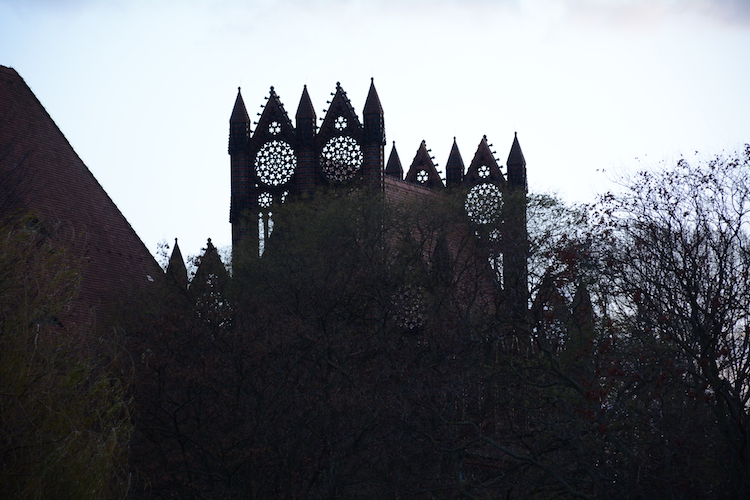 The Gothic Bit
In the early years it was very popular and widely admired. But then came the First World War, on one level caused by that powerful Germany Bismarck had built, and the museum languished. It only came back to life when Hitler took over.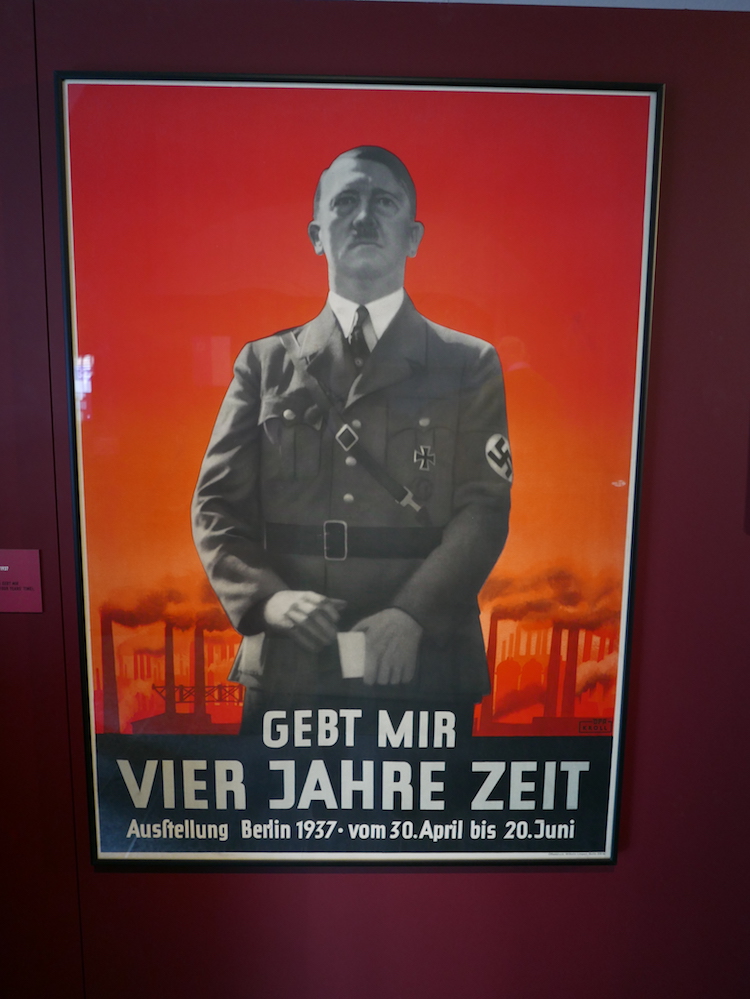 'Give me four years'
The director at the time collaborated with the Nazi regime and that included looting Jewish families to embellish the collection. At least until the Second World War got in the way. The museum was closed, then badly damaged. Many artefacts, stored elsewhere, were lost. In DDR times it re-opened and was largely used as a propaganda tool to promote a Marxist-Leninist view of the world.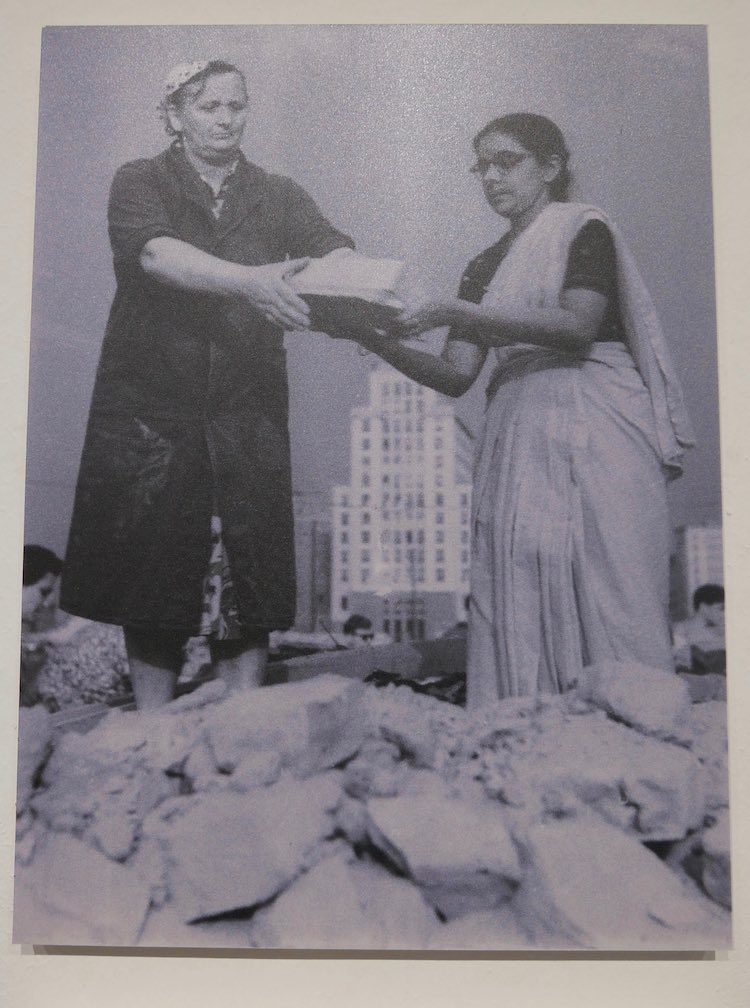 World Peace (post-War rubble collectors in East Berlin)
Then came reunification and a major renovation. Today, with Berlin once again on the upswing, it's looking pretty spiffy.
The original collection was based on helter-skelter donations from wealthy Berliners and even today it gives the impression of spoils from a scavenger hunt on display. There are old doors and windows.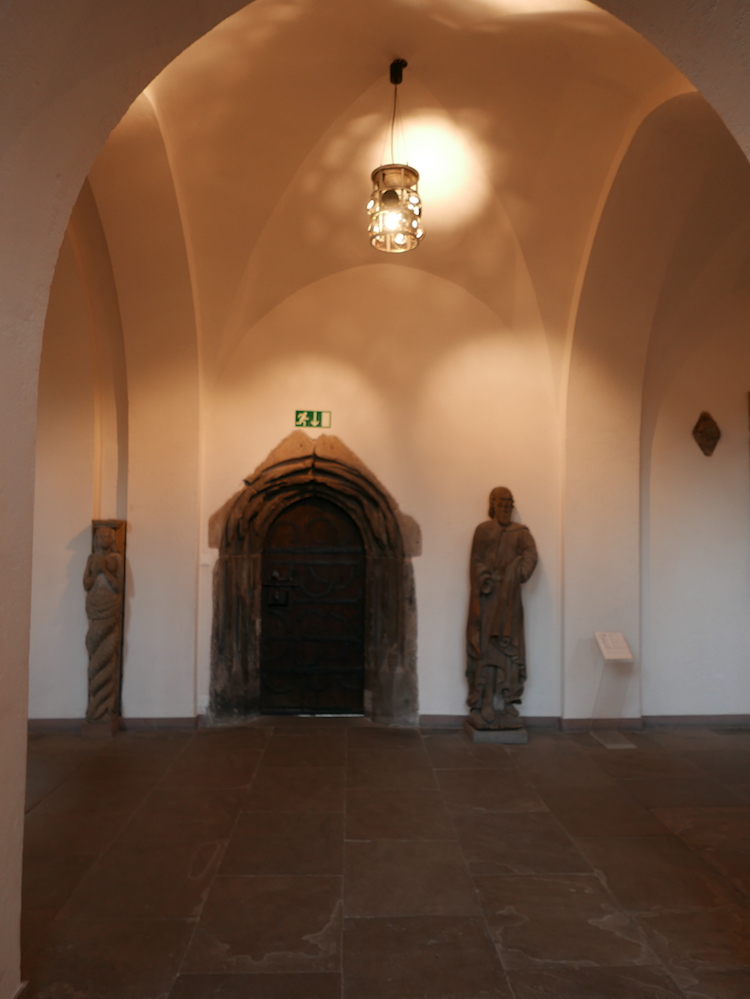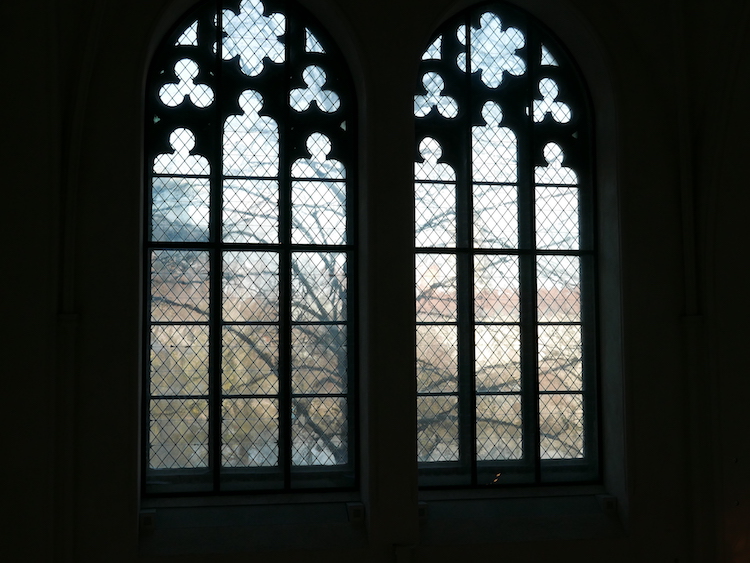 Also many religious relics.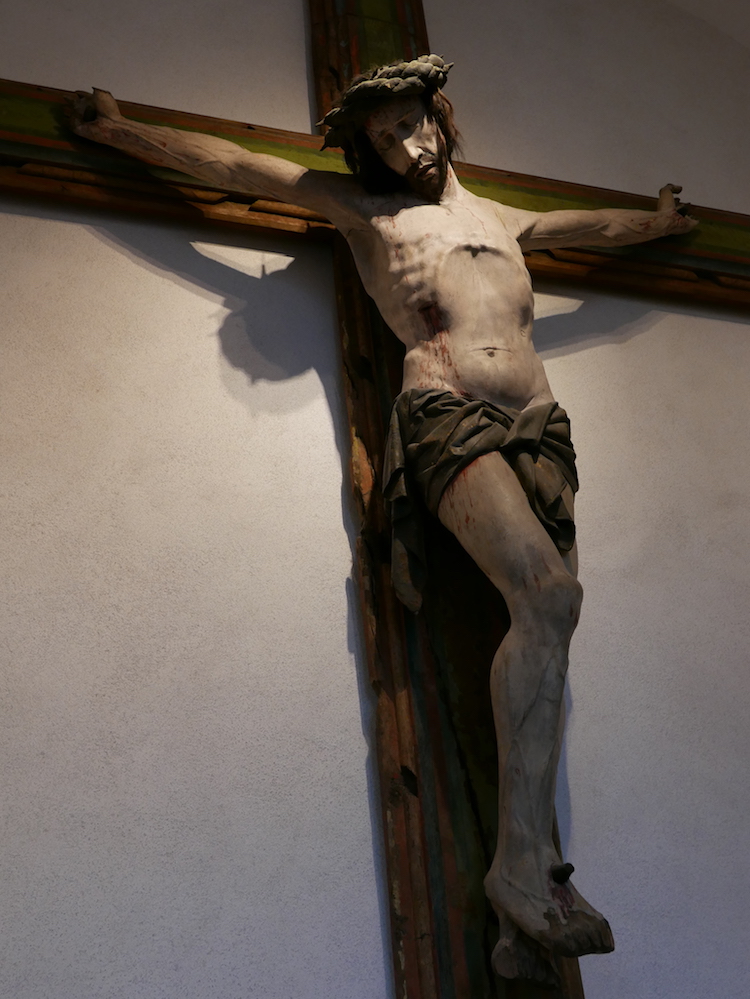 There are scale models of Berlin in earlier incarnations...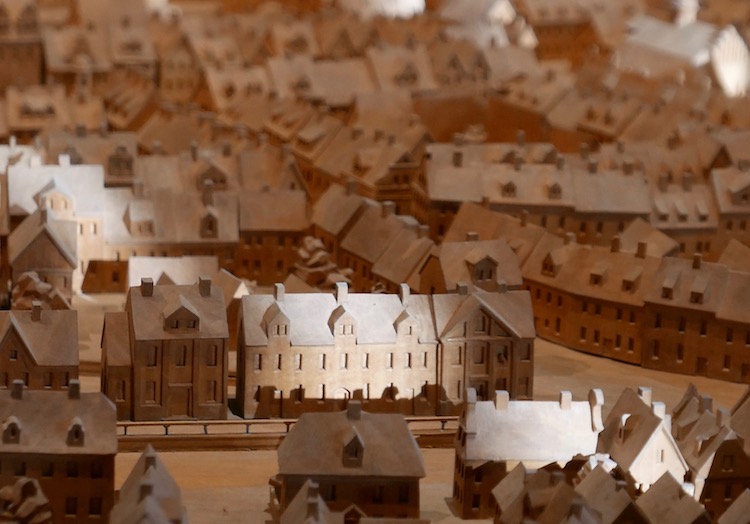 where we might have lived in Berlin-Cölln-Friedrichswerder, circa 1690
...and photos from other now defunct Berlins...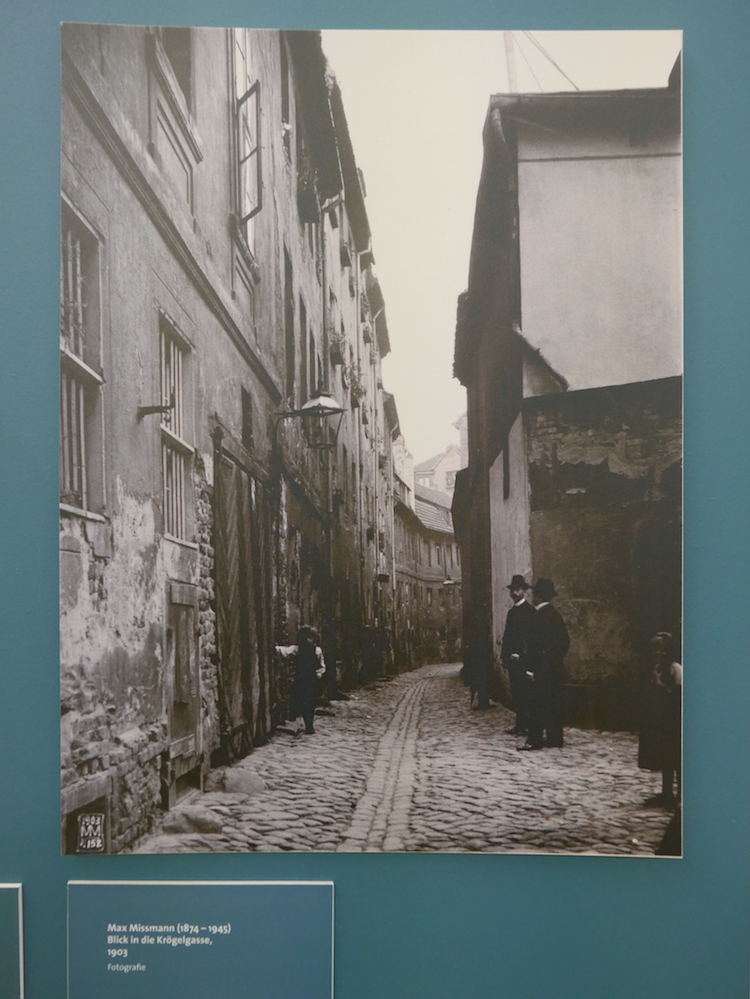 This being Germany, the museum doesn't shy from its less glorious periods. A couple of rooms are dedicated to bourgeois Jewish families who contributed to the city's prosperity. There is a special exhibition called 'Berlin 1937 - In the Shadow of Tomorrow', which shows the 'false sense of calm' and the 'deceptive normality' that reigned despite the fact that by then the '[Nazi] dictatorship had permeated every aspect of everyday life'.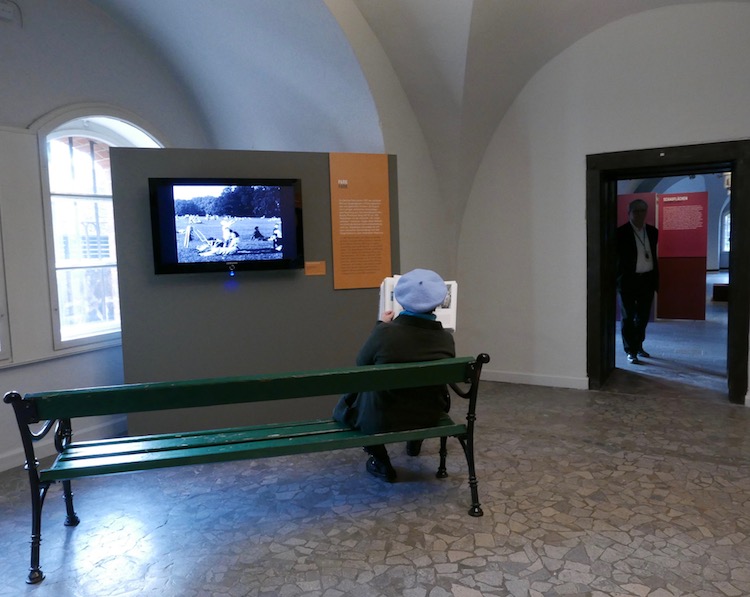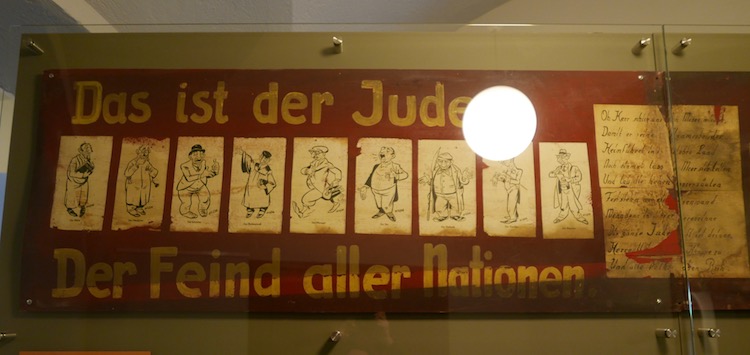 'The is the Jew, the enemy of all nations'
The exhibition had quite a few older visitors who must know a thing or two about this period, at least from their parents. As I was leaving two large groups of schoolchildren arrived; history here is not the reserve of older generations.
Late afternoon I made my now annual pilgrimage to the Charlottenburg Christmas market. It was all very gemütlich, with people wandering the stalls, drinking Glühwein and eating Wurst.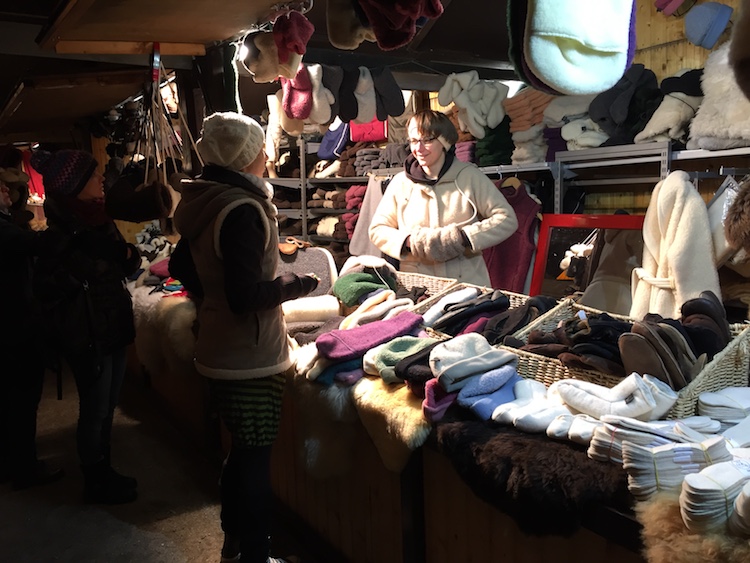 It wasn't until I kept seeing police officers that I remembered last year's Christmas market attack in Berlin. It was as I was leaving that I noticed the concrete barricades.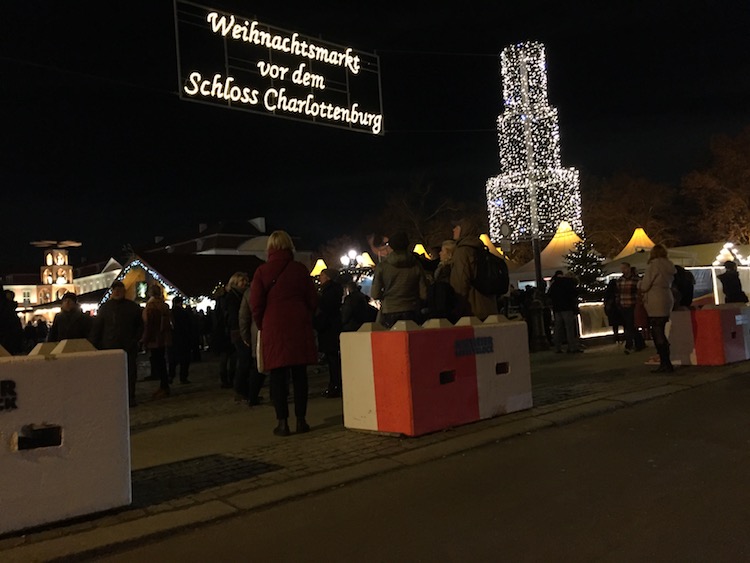 2017 is not 1937 but eighty years on, you have to wonder a bit about false senses of calm and deceptive normality.
This morning, however, I'm happy to have got out and about yesterday. It gave me something to write about today and something bigger to think about than our dear Elsa who died on this very date one year ago. RIP.