Leaves, Memory,Leftovers. And Keeper's Nose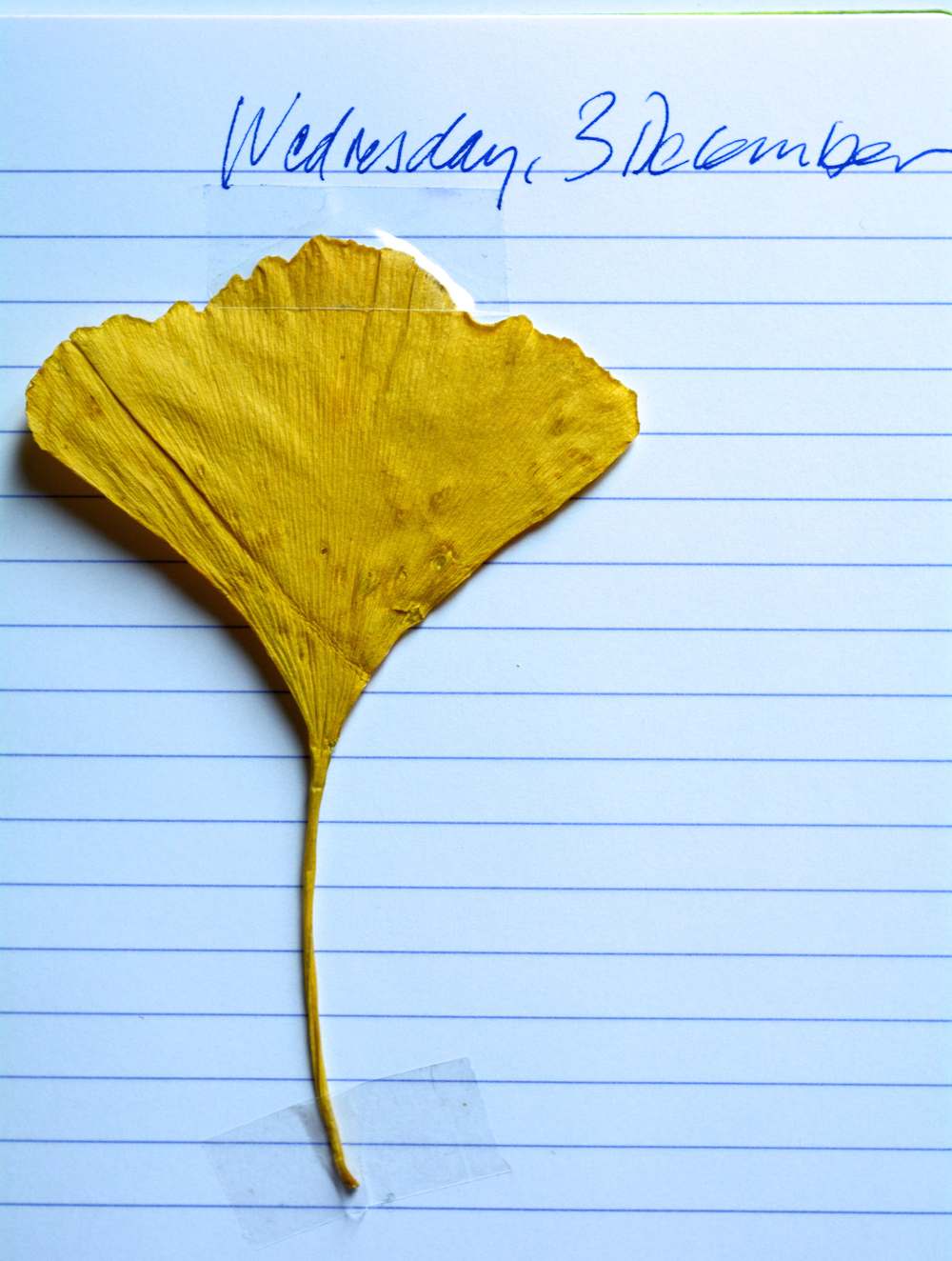 Last Saturday in Prinzlauer Berg, I could not resist picking up this leaf, a flash of colour in an otherwise very dreary landscape. This past week, cold has decscended on Berlin. And with it, that unrivalled Berlin grey.
There are no such trees in our corner of France (at least I don't remember seeing one in the last 30+ years) but there were in Chicago's Lincoln Park when I was growing up. This particular leaf, which looked as exotic to me then as it does today, reminded me of a school project when I was about eight. The teacher took the class to the park and we had to collect as many types of leaves as possible and paste them in a notebook with the tree names. It was a project I kept for a long time and consulted quite regularly. And this particular leaf must have appealed to me because for years after I would open a book and find another pressed sample.
Though I cannot remember the name of the tree (so much for the pedagogical part of the project!), I felt a need to tape this Chicago-Berlin leaf in my notebook.
In the spirit of my continuing effort to try new things and meet new people in Berlin, I participated in my first ever cookery course. Zola Zaoui http://www.wiezuhauseberlin.com/
showed about seven of us how to prepare an Algerian couscous and tajine at Violaine S's apartment. What I found particularly interesting was how many of the ingredients, how much of the prepartion, resembles Indian cooking, a cuisine I became interested in (my family might say obsessed by) about seven years ago. But the proportions are different (less cumin, lots of cinnamon, for example) so of course the tastes were different too. But equally delicious--the spices stayed on my palate much of the afternoon. Just the photos make me hungry all over again.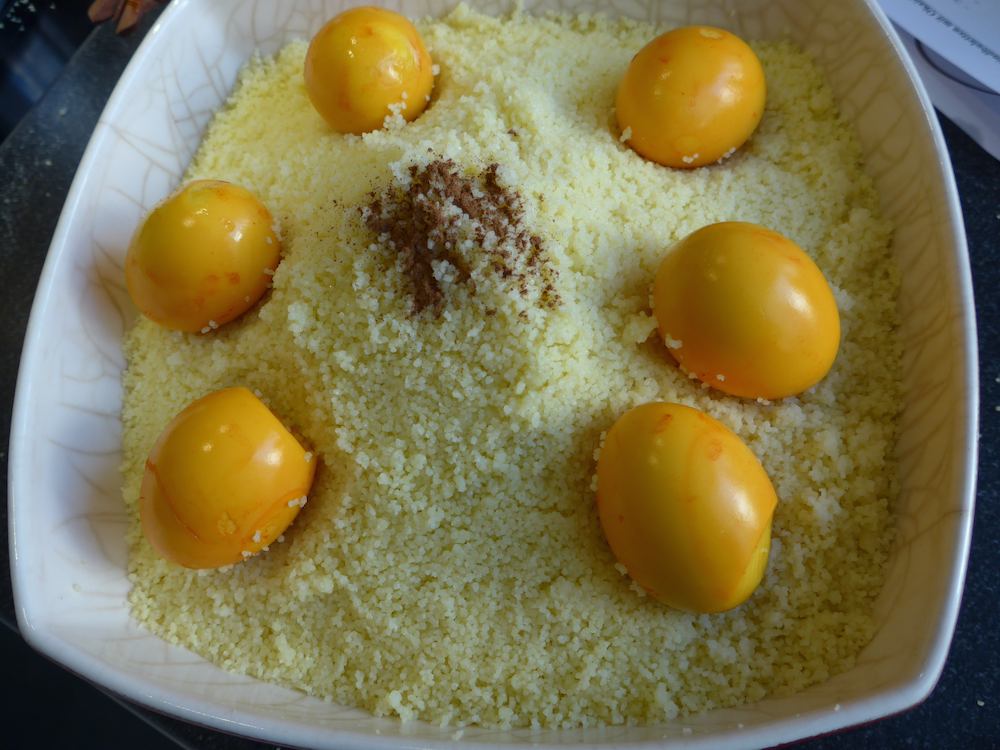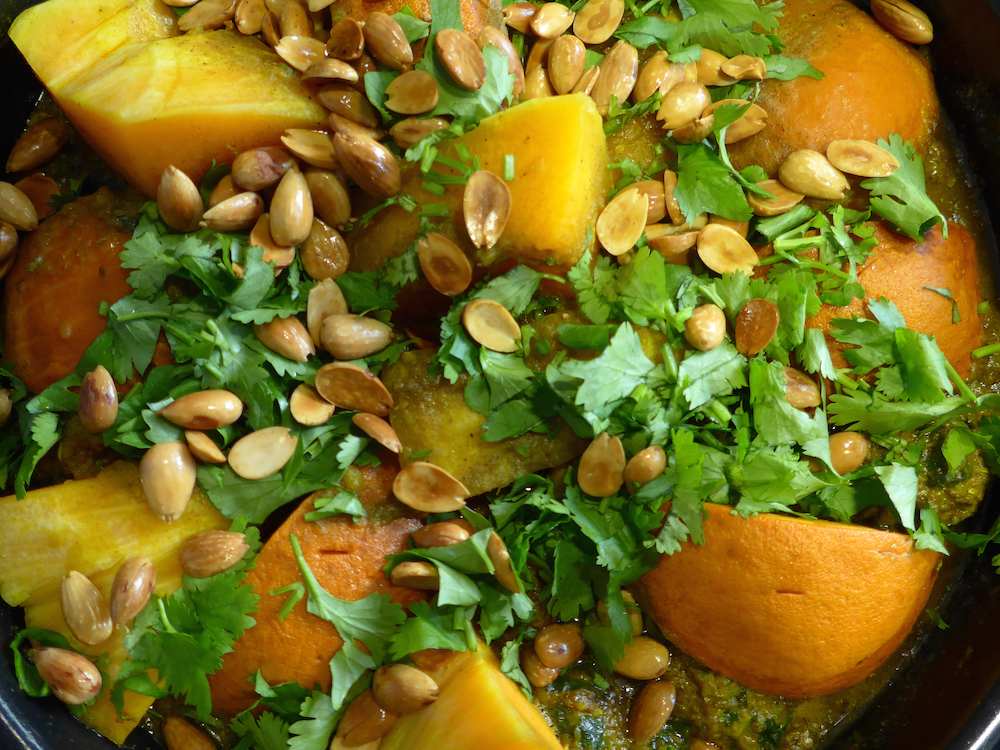 tajine with pumpkin and almonds
(photos by Violaine Schmitt)
This was on Thursday and it was the closest I got to Thanksgiving fare.
In Paris, we have for years been attending a dinner at our friends' the Bordes. Everyone brings a dish. Connie provides the turkey and an elegant, welcoming table; her husband Dominique generously plies a group of not-shy drinkers with his excellent wine.
This year David and I were on our own, here in dark Berlin. We experienced another weird memory trick: at about 4.30, both of us became very restless. He kept popping out of his office (usually he cannot be pried from his office chair before 8) and all I could concentrate on was a crossword puzzle.
We both wondered if it wasn't some atavistic, leftover sense that this should be a holiday, that there should be some celebration. Odd, given how long both of us have lived in Europe, but that memory thing gets one every time.
As it was, real leftovers were what we ate for supper at the kitchen table.
Though I have already posted this photo on Facebook, I will reproduce it here for those not connected. It has made me smile all week long.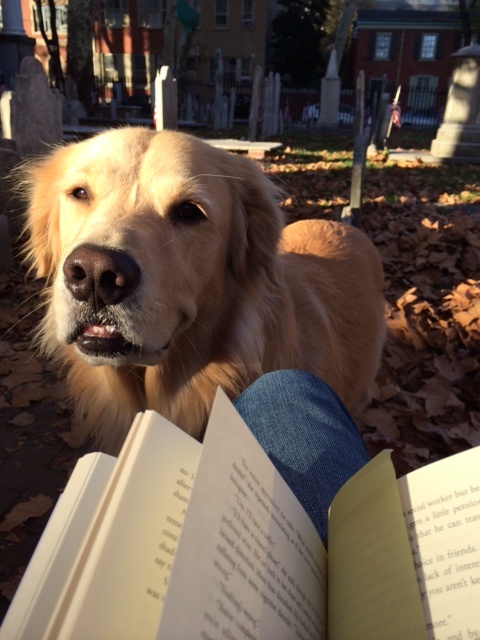 Jessie Burns is reading Someone Else in a Philadelphia graveyard. Her dog Keeper wants a piece of the action. How could a nose like that be wrong? Read the book!