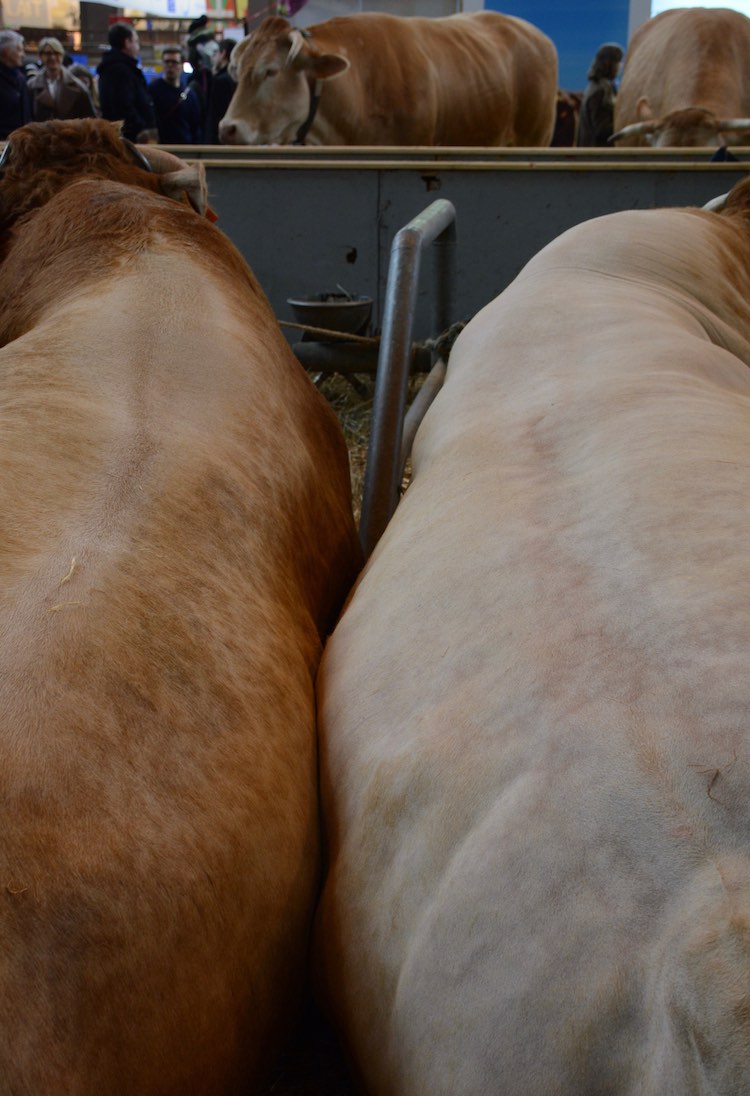 Togetherness
Friday, 9 March
I like to think of myself as a curious person. Someone who goes out of her way to understand people and places. It's one reason I was lured abroad in the first place; it's what makes our half-move to Berlin compelling and the writing of this blog gratifying.
Then why, in 37 years of living in Paris, had I never attended the annual Salon International de l'Agriculture? Especially when for most of that time I have been fully aware how vital la France profonde - deep, rural France - is to the French psyche. When I have witnessed over and over what respect les paysans, despite their dwindling numbers, still command.
As a result of this pre-eminence, the Salon itself receives much news attention every year: how the animals are adjusting to Paris, how many tons of hay and straw they require, who's winning the prizes.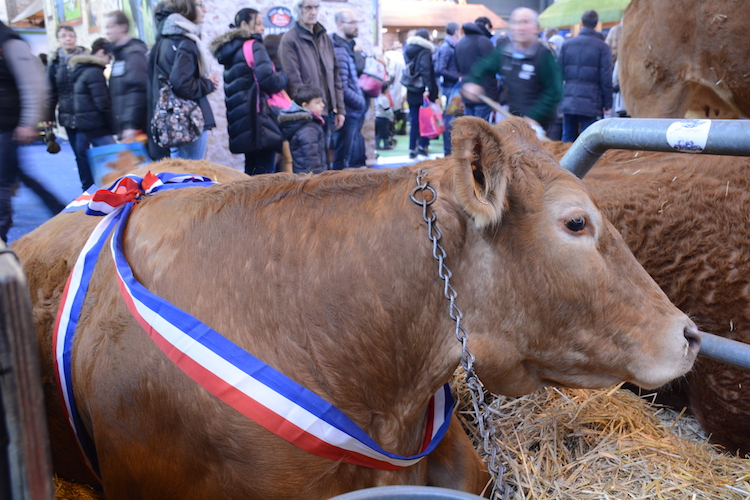 There are always reportages on visits by politicians, especially the French president, whose attendance is un passage obligatoire. The degree of ease with which the country's highest official pets a 750kg cow or snuggles a baby goat, how gustily he clinks glasses with a wine grower, is scrutinized and assessed as assiduously as the animals and cheeses and wines participating in the Concours général agricole.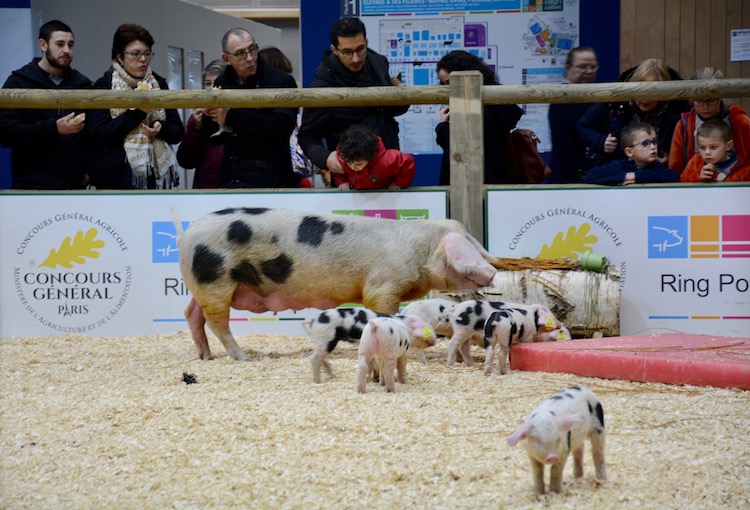 Don't worry, kids, we'll be home soon
Nicolas Sarkozy, for example, failed abysmally when he was president. Besides a stilted performance, he was overheard in 2008 saying to a paysan: Casse-toi, pauvre con, a polite translation of which would be: Get out of my way, stupid idiot. It was in the news for weeks.
None of this is surprising, given how heavily rural France has been for most of its history. At the end of the Second World War, 47% of the population still lived in the country and agriculture accounted for 25% of the labour force. Though today less than 4% of the population works on the land, 53% of the country's surface area remains agricultural land and France is the largest EU producer. Farming has become more industrialized but the French still care deeply about le terroir, the land that gives us all that good food and wine.
Nonetheless I had never deemed the Salon worth my while. Why would I want to spend several hours jostled by huge crowds of nostalgic French gawking at penned beasts? What interest could that possibly hold?
Fortunately a confluence of circumstances this year began to shift my uppity attitude. A couple Saturdays ago I spent several hours in the car and during the entire ride almost the only news on the radio was Emmanuel Macron's first visit to the Salon as president. He's arrived. Some people are cheering; others booing. He's still there, talking to the farmers, visiting the stands. He's still there, taking on the paysans who are angry (they are often riled) about his intention to ban the weed-killer glyphosate. In the end President Macron stayed for a full 12 hours and handled the large chicken, plopped in his arms as a gift, gamely.
When I mentioned this to my friend and neighbour Diane A-C, a very refined and cerebral Parisienne, she said: I'm going on Tuesday.
You? I asked.
Of course, she replied. I go every year.
Then last weekend my daughter Georgina and her husband Amal who were visiting from London announced they were going too.
The time had come to put aside prejudice and an aversion to crowds. To overcome my ignorance. Sunday morning off we set.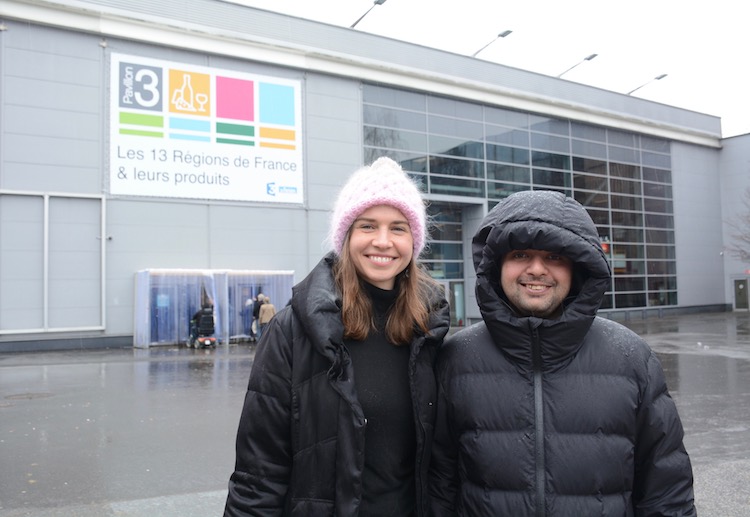 The 10-day Salon is held at la porte de Versailles exhibition space and gets about 625,000 visitors (a fair number of whom appeared to be on our métro). The seven exhibition halls house 4050 animals representing 360 breeds...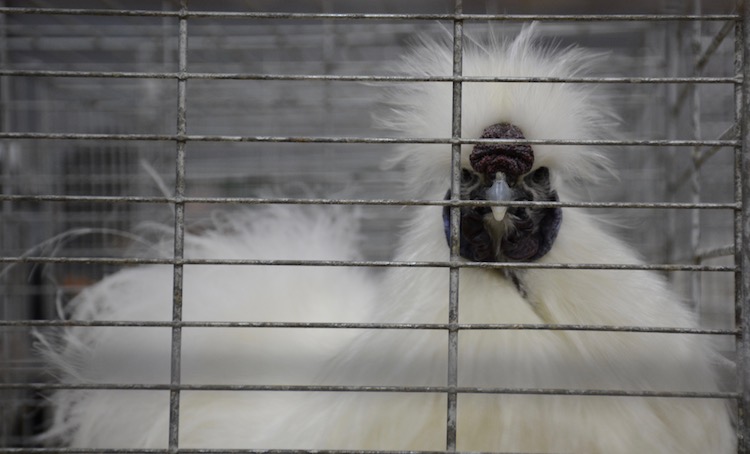 Eh, alors ?
...plus 1000 exhibiters, including producers from the 13 regions of France.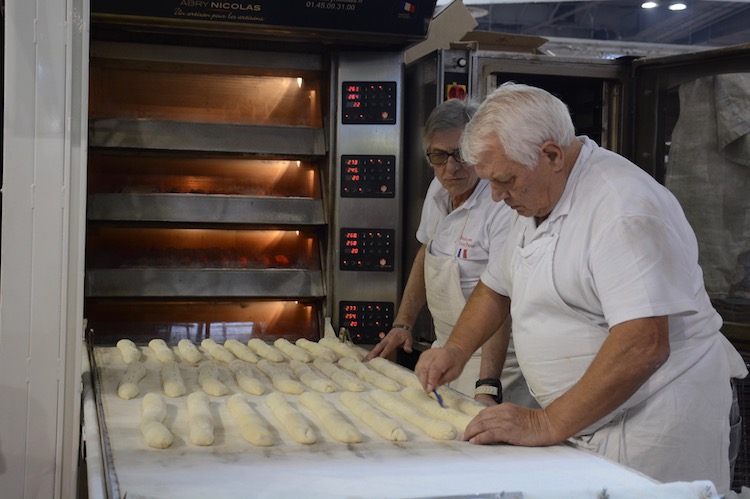 This should go nicely...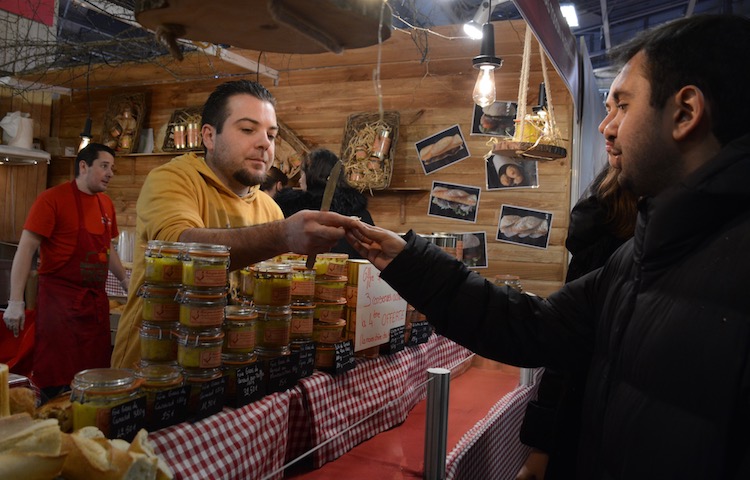 ...with a little of this
There are also educational stands informing people how to eat well and not to waste, subjects of contemporary importance and not the least bit nostalgic.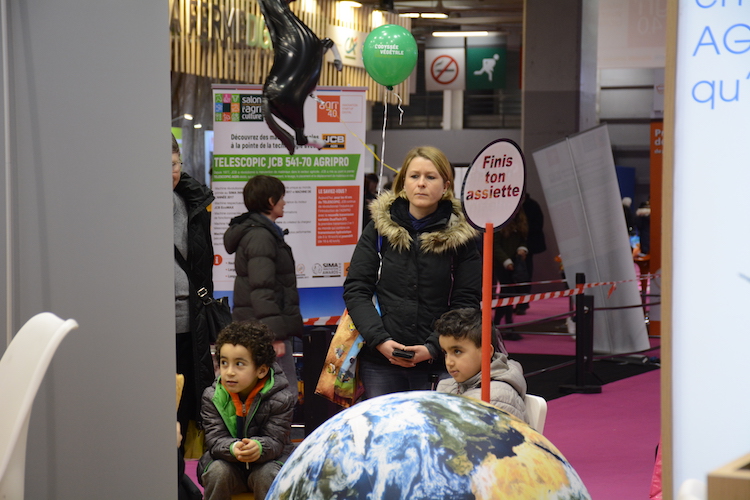 'Finish your food'
After a while of wandering some of the halls - it would take all 10 days to see everything - my eye was increasingly drawn to my fellow visitors, who were also not what I expected.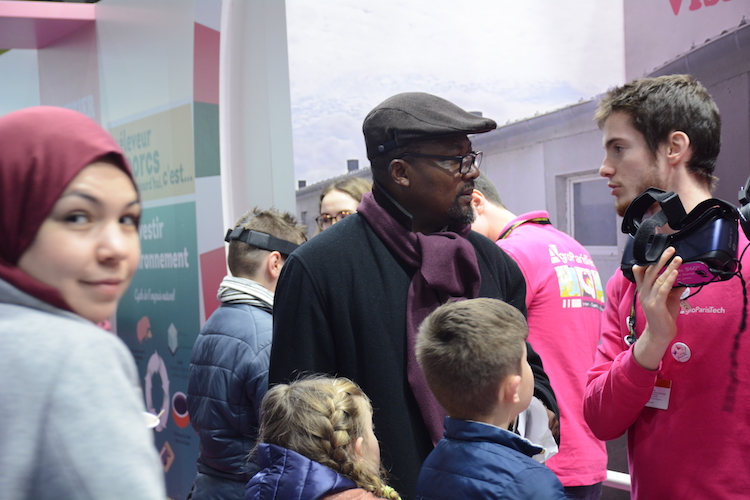 Instead of a homogenous horde of wistful people my age (!) or older, it was a wildly diverse crowd of all ages and backgrounds, a representative sample of today's France.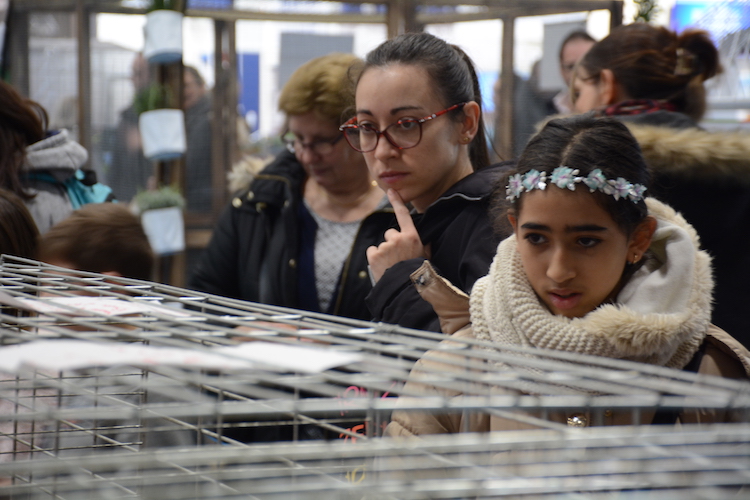 No matter where their parents or ancestors came from, they were here now, happily experiencing the rich bounty of la France profonde.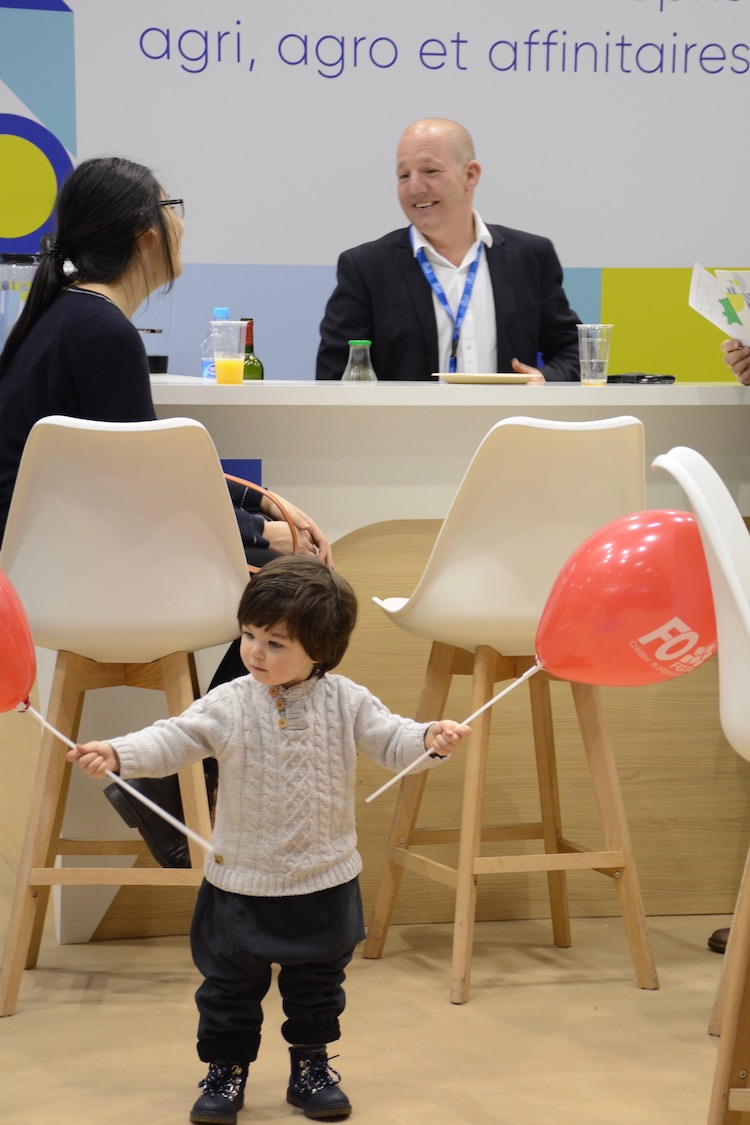 I left with a full and warmed heart, already planning my return trip in 2019.