Travels with Elsa and Louise
Friday, 22 May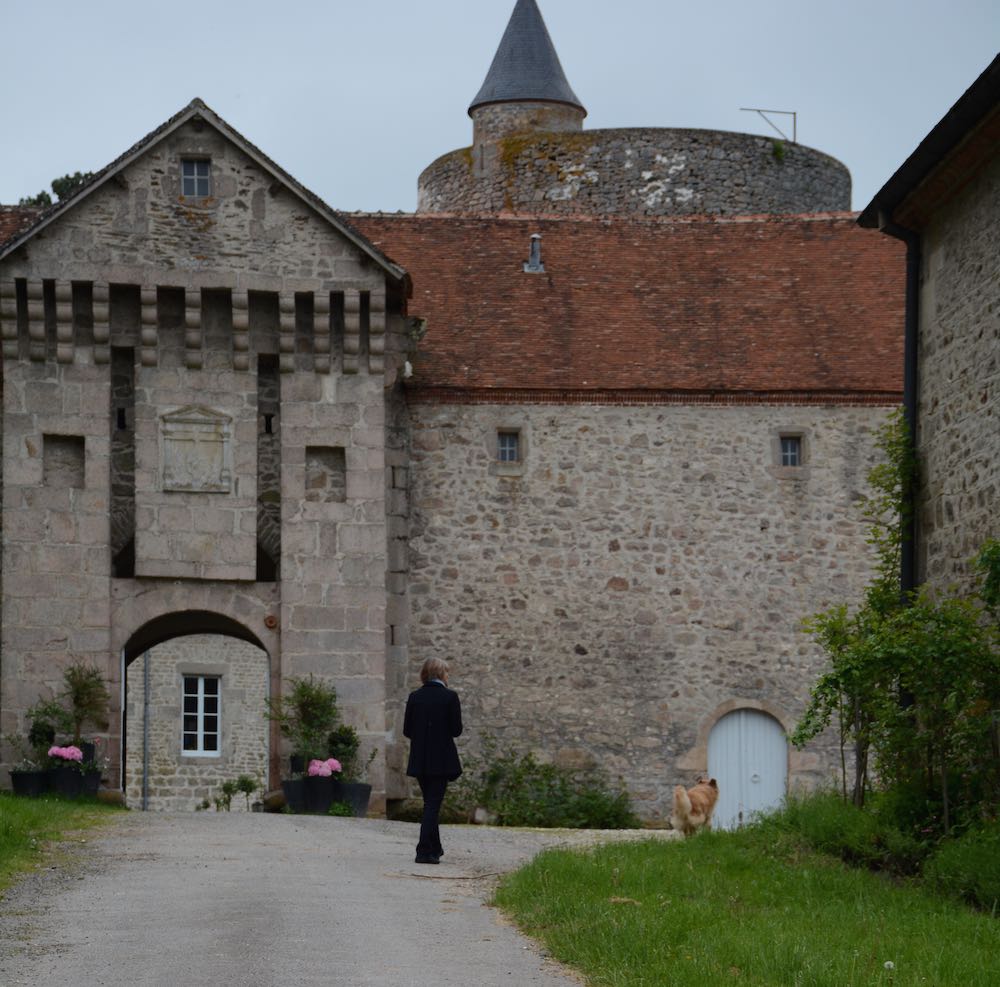 On the road again last weekend, this time with Louise D. and Elsa. Another château but a different sort of experience. We were visiting friend and painter Claire Basler and her partner Pierre Imhof near Vichy, about four hours south of Paris.
Louise, a friend since my very early days in Paris, introduced me to Claire when she was living and painting in an old warehouse in Montreuil. Since nature is Claire's theme (please take a look at her exuberant work: http://www.clairebasler.com/peintures/), she moved to the Yonne, where she met Pierre, and the two of them bought the Château de Beauvoir in the Allier about three years ago.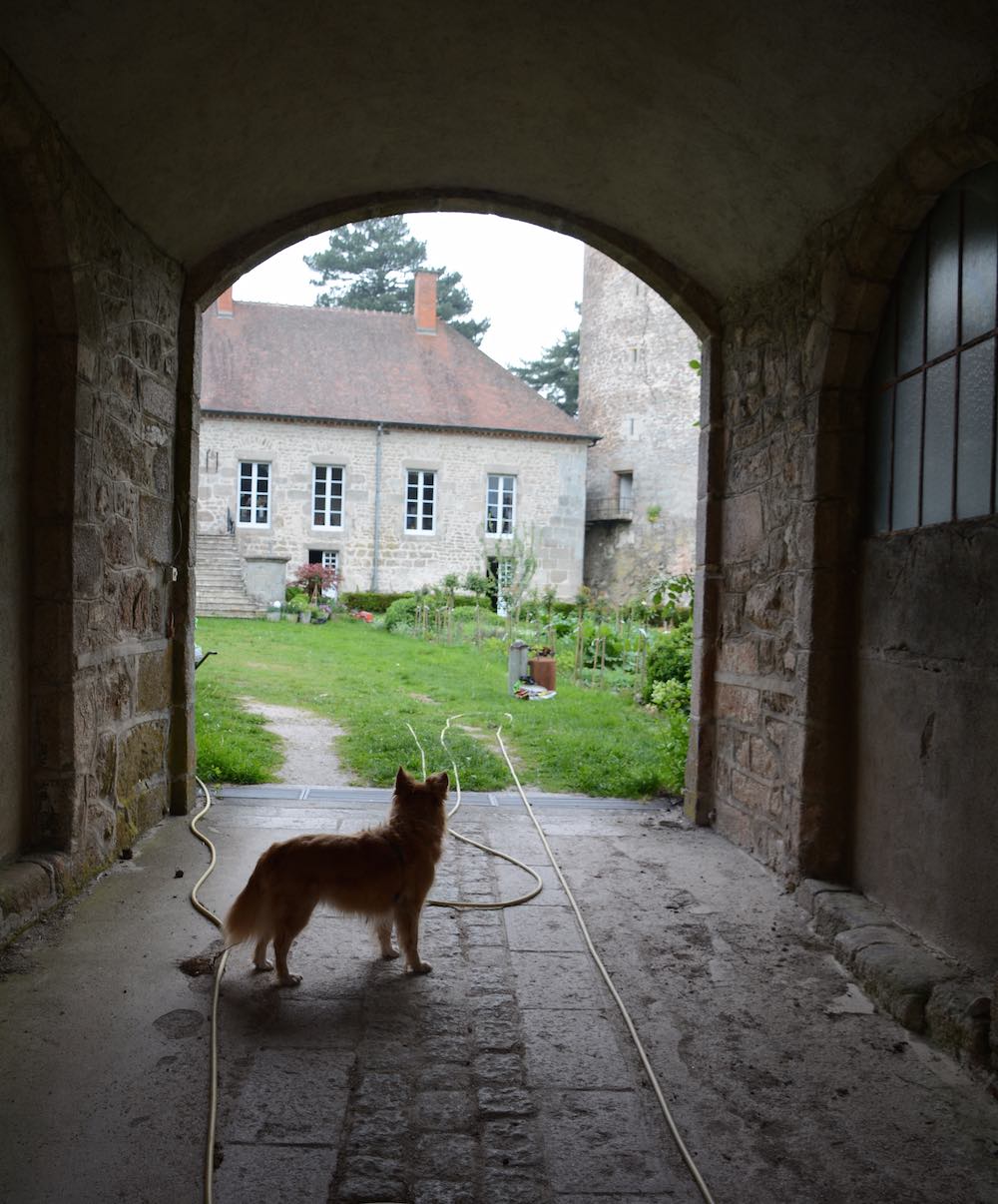 It's an architectural history lesson: the oldest parts, including the donjon, date from the 11th to 13th centuries; there were additions in the 15th and again in the 17th. Inside there are traces of previous owners from the 19th and 20th.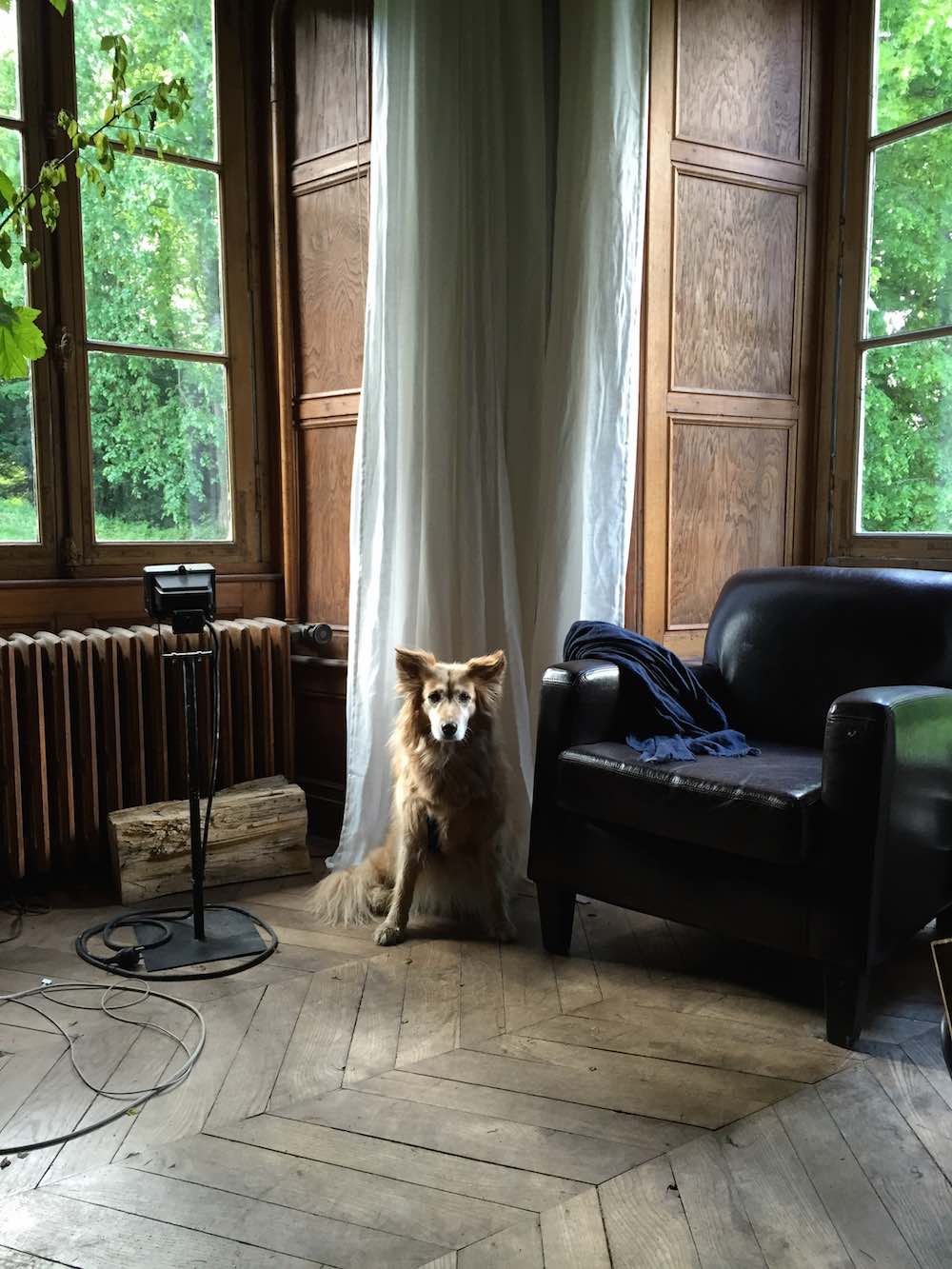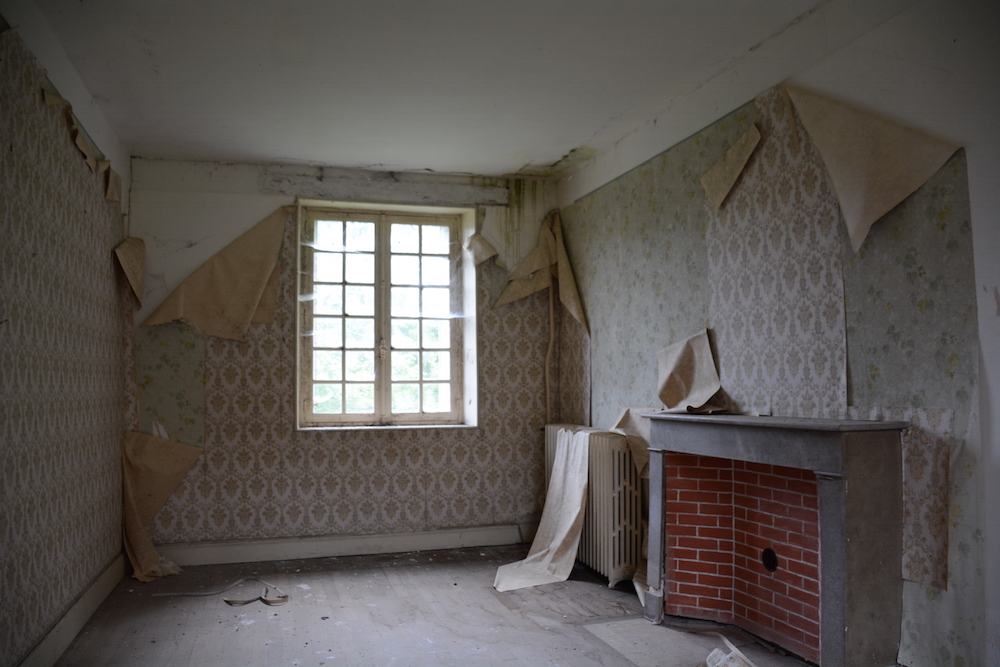 Pierre who restores the inside and out and Claire who paints frescoes on the interior walls (as well as her canvases) say when they first arrived it looked like a Sleeping Beauty castle, buried in brambles. It's still a fairy tale, with countless corners to explore and, unlike châteaux open to the public, there are no cords blocking an enticing spiral staircase...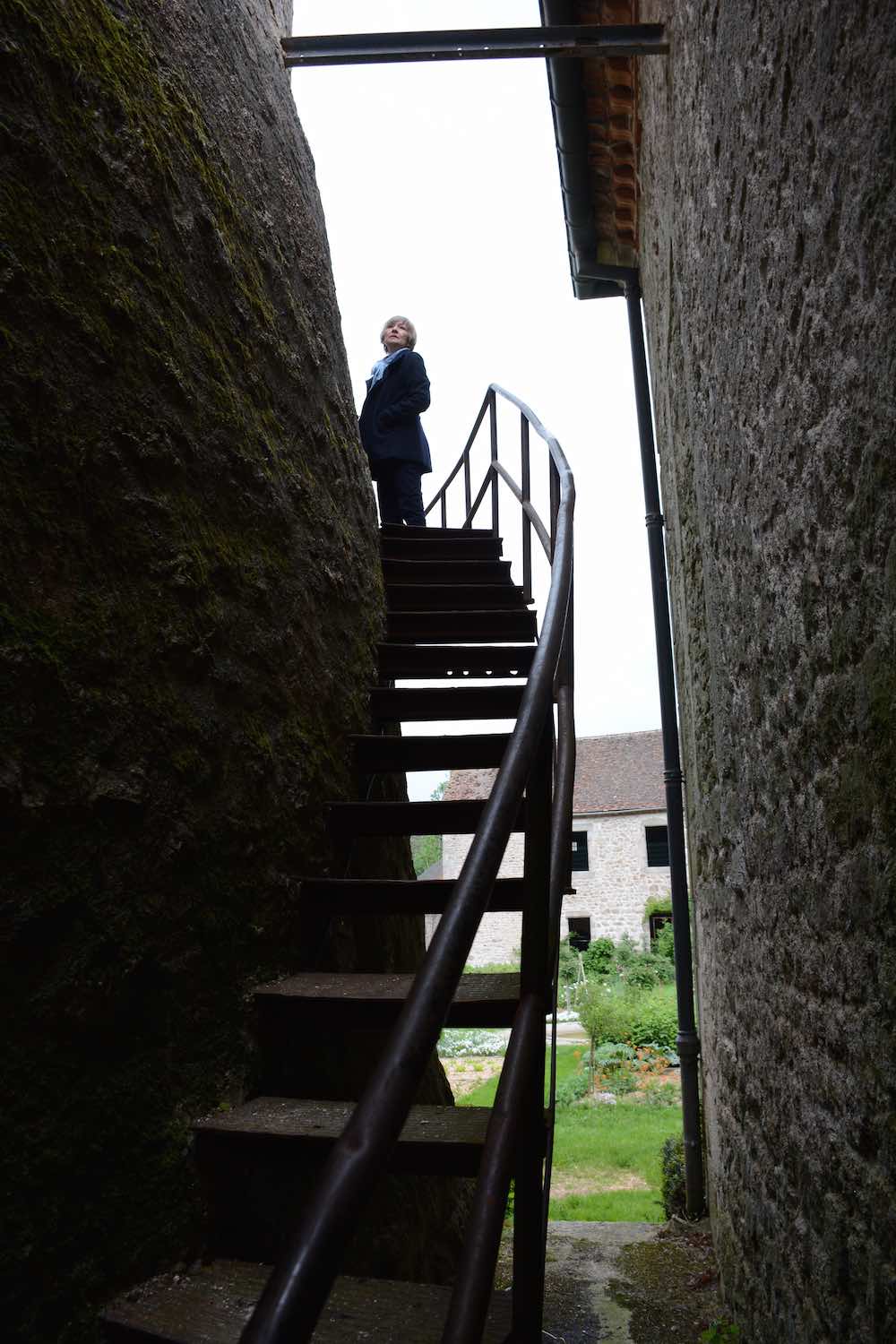 Even they continue to discover and uncover, such as this arched window...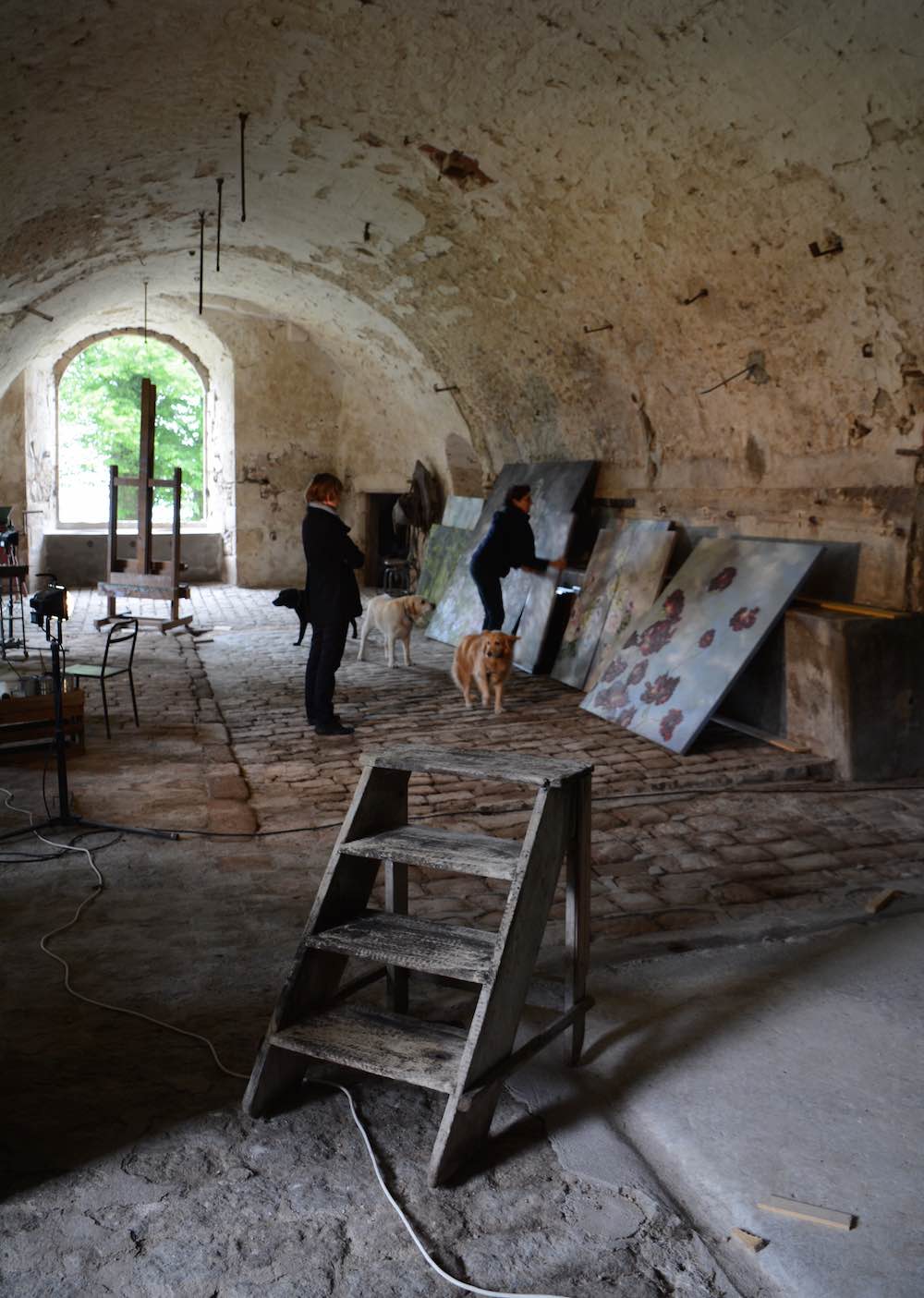 that had been boarded up by some previous owner to make stables of of the space, thus blocking both the light and a sweeping view over the valley below. Here you see Claire preparing for an exhibition (portes-ouvertes) taking place this weekend and next.
What's really heartening about their project, besides the fact they're breathing life back into an enchanting property, is the way they gracefully mix the simple and sophisticated, the traditional and the modern. There's no central heating yet, for example (when I asked Pierre how he decides what project to attack next, he said: "I just go from one emergency to another."). They drink their morning coffee in bowls and eat tartines with home-made jam for breakfast. Though both work very hard, at lunch- and supper-time, one or the other produces a three-course French meal, seemingly without effort. On the other hand, the rooms they have re-done are exquisitely painted and decorated (see below). Claire has had reportages in German, Belgian, English and Spanish magazines, has international clients and has exhibited abroad. They buy lots of furniture from IKEA (unrecognizable, after she and Pierre have had a go at it) or antiques on the internet: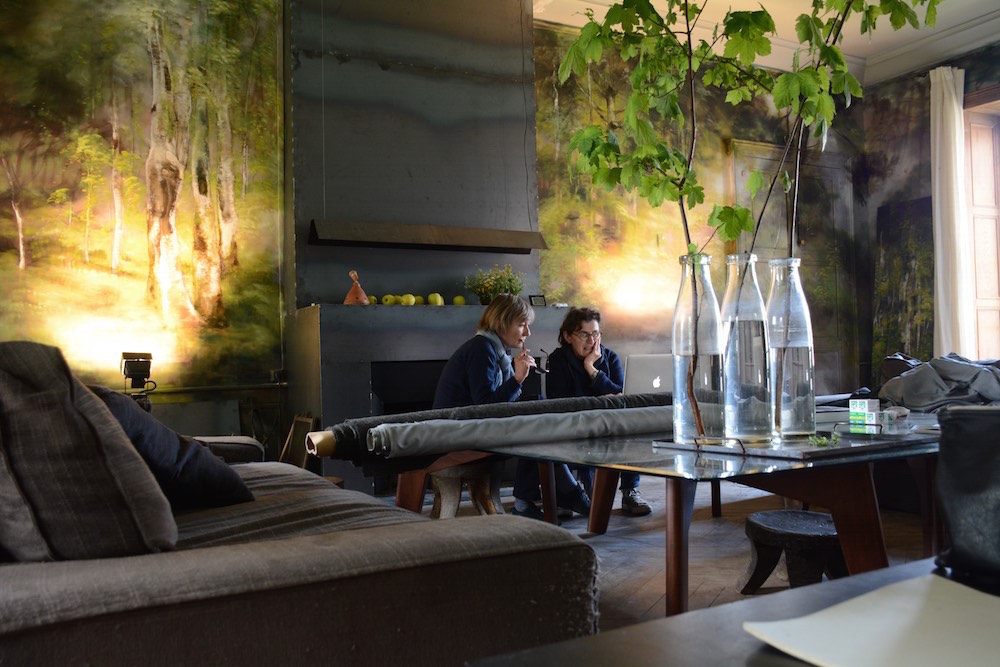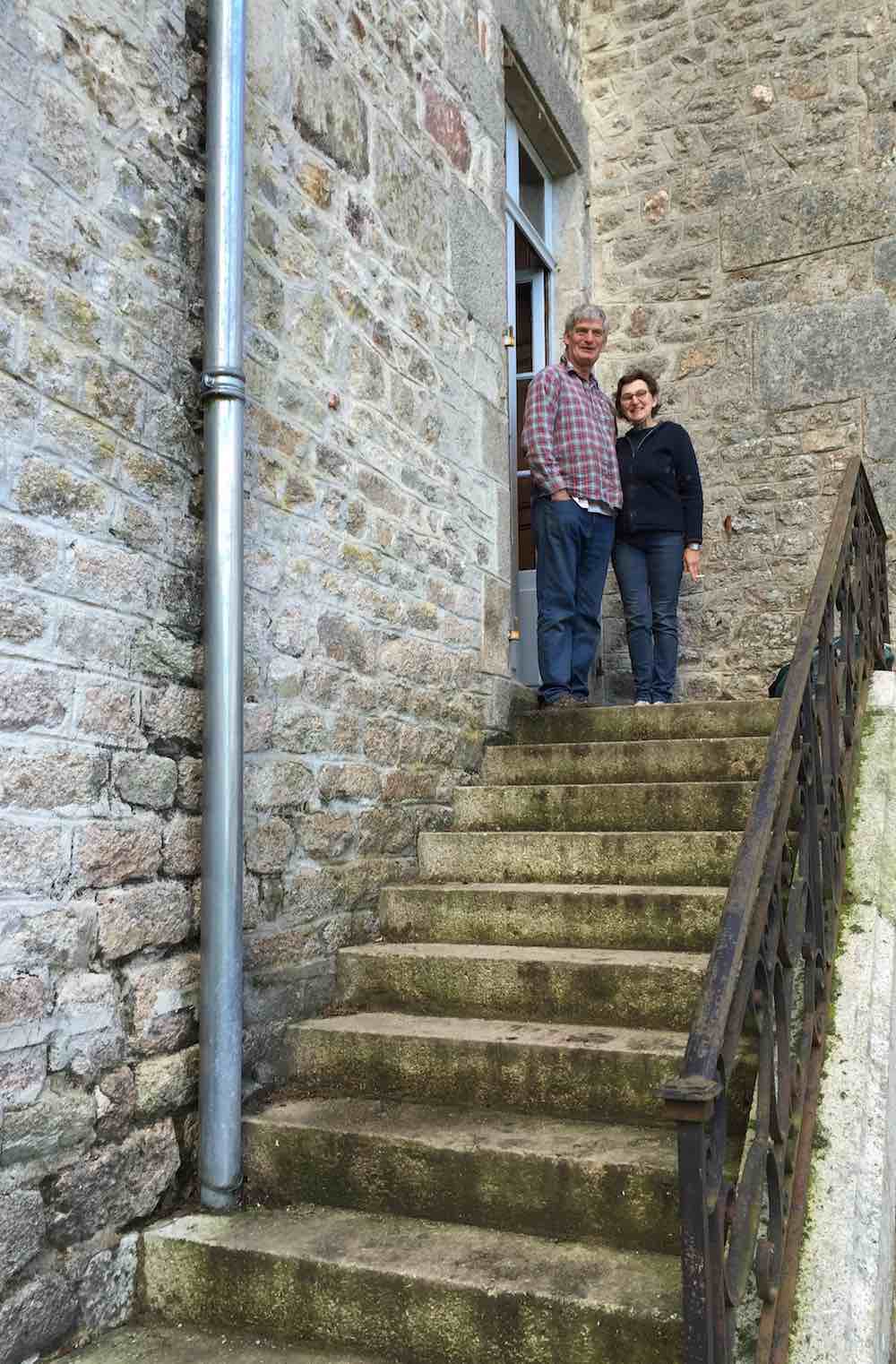 Plus they're very good company. It is a life that cheers and sticks with you, like a good book or film, even after the long drive home.