Warming Up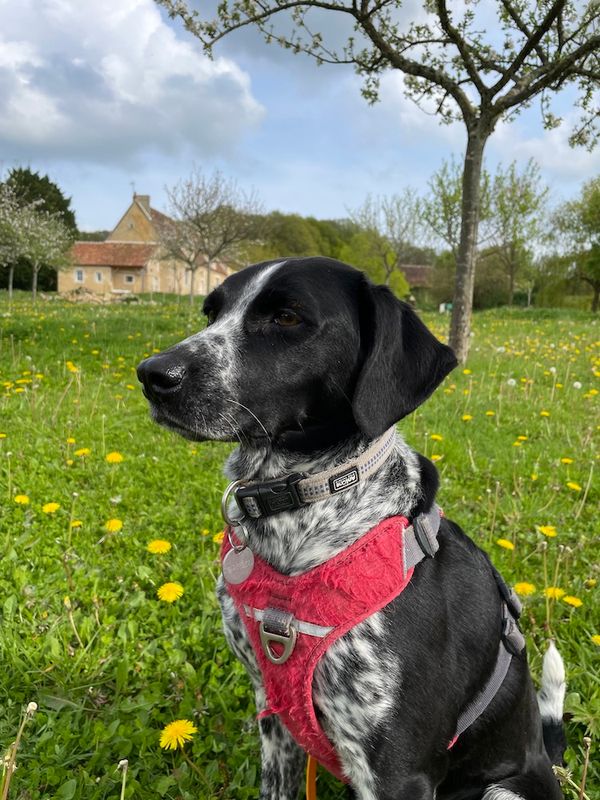 Friday, 22 April
Officially, we're done. Ten days ago - and three years to the day since we took possession of the property - we signed off on the interior renovation work of our Perche house. Unofficially, there's still a banister that needs to be replaced, and our furnace has just packed up, but we can now more or less settle in for the duration.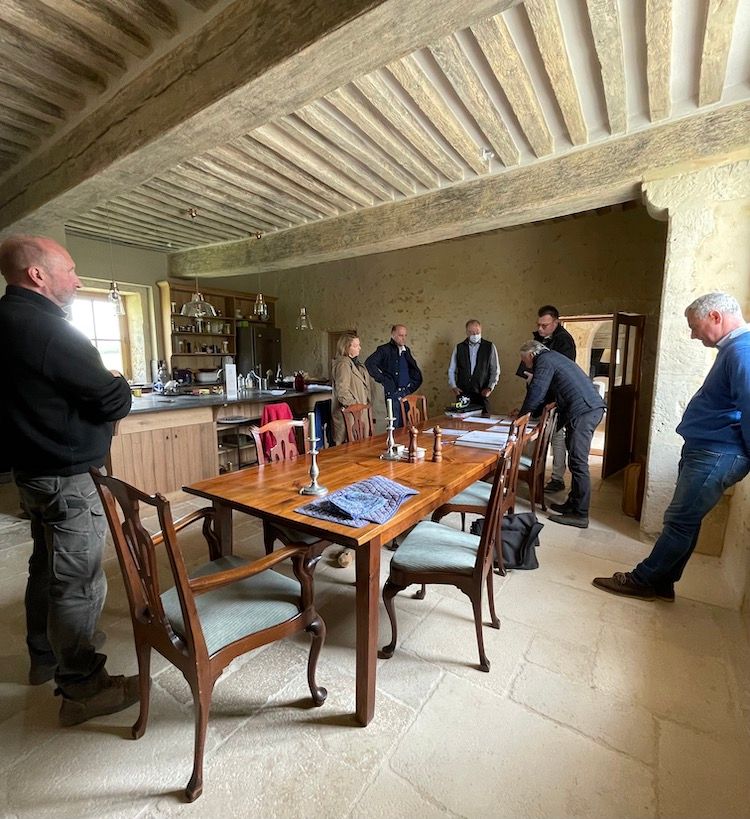 We are happy with almost every aspect of the oeuvre, yet I sometimes continue to worry - and David does not disagree - that if in altering the interior so thoroughly, we have not destroyed the soul of the house. If too much beauty hasn't generated a certain hauteur, a slight chill not related to the inoperative radiators. In many ways, I felt more at home our first year sleeping above the swallows and navigating the mud to get my morning coffee. Maybe David's refrain about Tasha - "I know we bought this place for that dog" - is uncomfortably close to the truth: she feels proprietorial while we humans remain discomfited.
Then again, some post-partum blues might be endemic. My friend Elizabeth W who has just overhauled a house northeast of Paris told me last week that she and her husband Jean-Louis ask themselves the same question.
In our case, I have attributed some of my unease to the outside rawness, where terraces are still swathes of cement and the garden has only emerged in patches.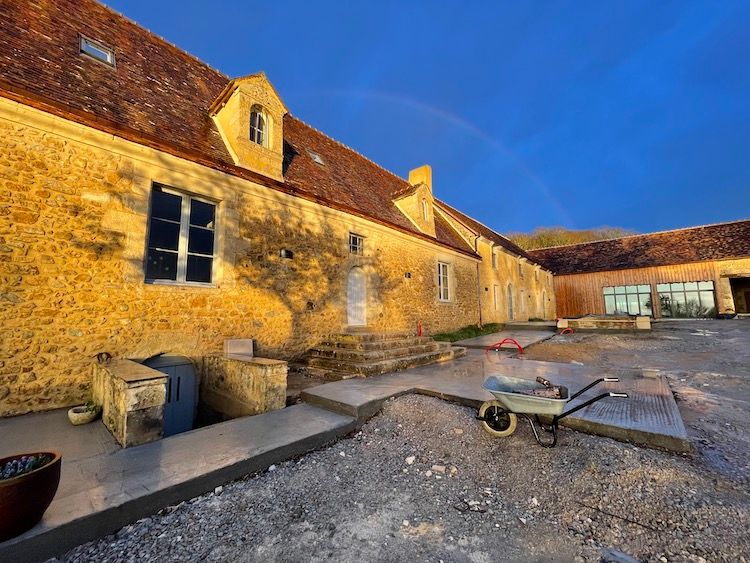 We'd intended to spend this past Easter weekend in Paris because the family gathering would be too unwieldy for displacement to the country. But once again corona germs nosed in and messed things up. Covid worries plus actual Covid cases whittled away our numbers, and the reduced group—Georgina, Amal and Mira from London, Fanny from Berlin—ended up at Deux Champs.
They were our first visitors since last summer, when a few intrepid souls slept on a mattress next to the pool table. I was reminded how humans can radiate heat, take the chill out of the walls and the floor, even when the physical heating system is not working. Within minutes of our arrival last Saturday, the place began to warm up.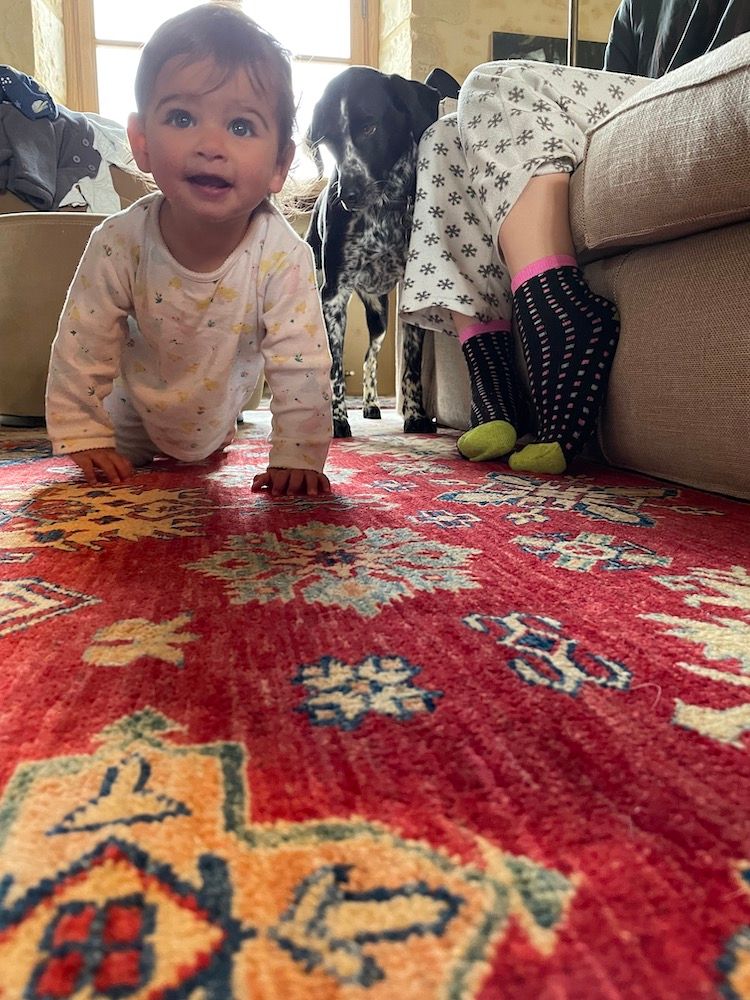 The renovated space was put to good use. What is a guest room, after all, without a guest?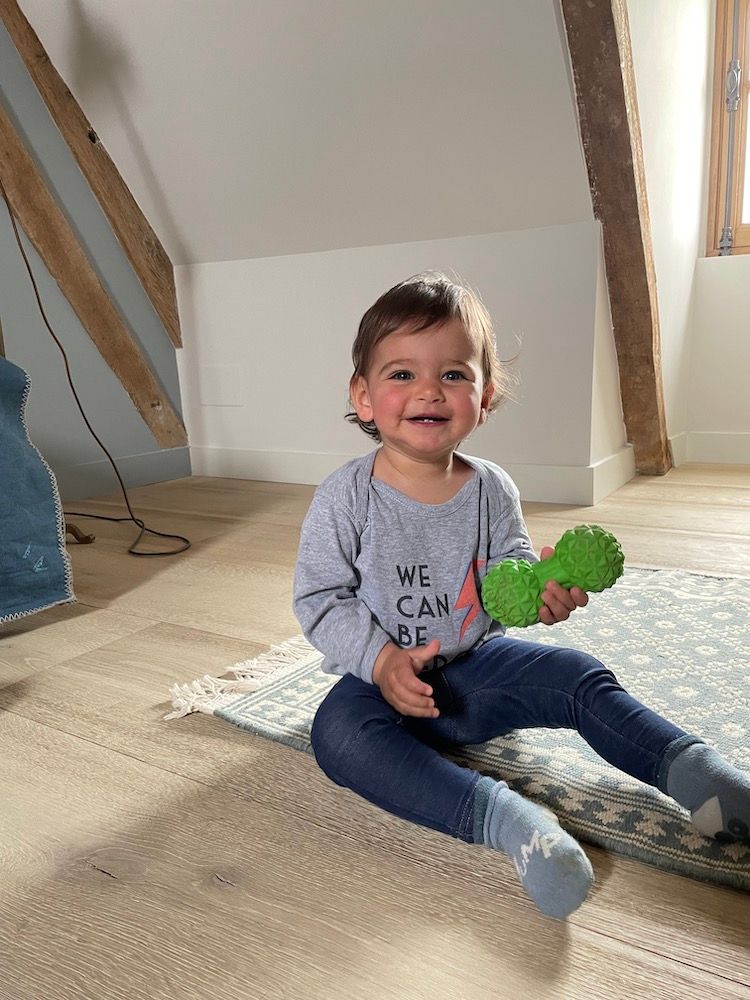 Or a large dining room without a gathering for Easter Sunday lunch...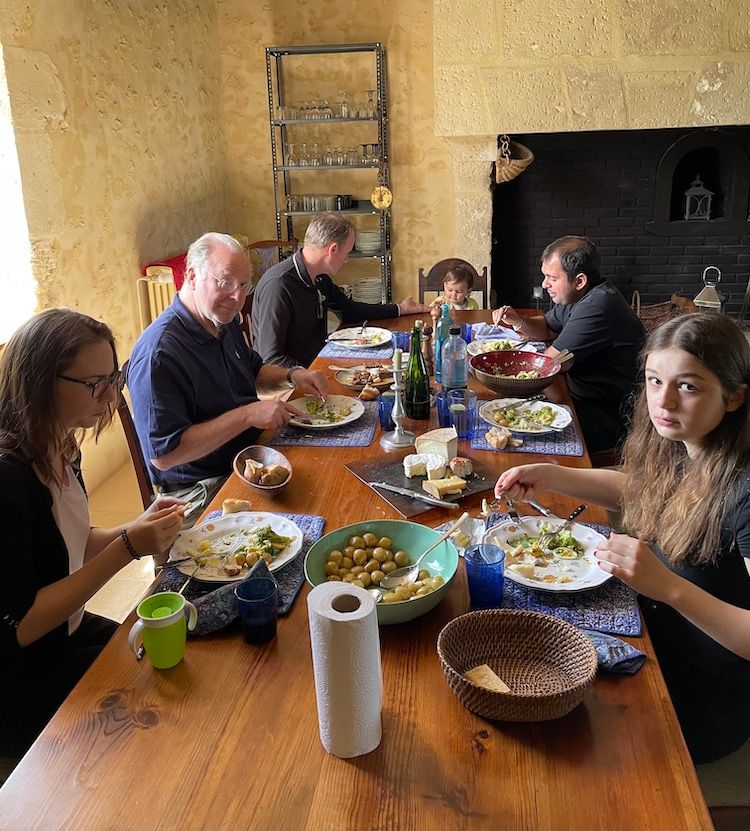 The pool, which I use religiously, sometimes compulsively (must amortise that investment!), perhaps needed a more serendipitous immersion than my dogged laps provide.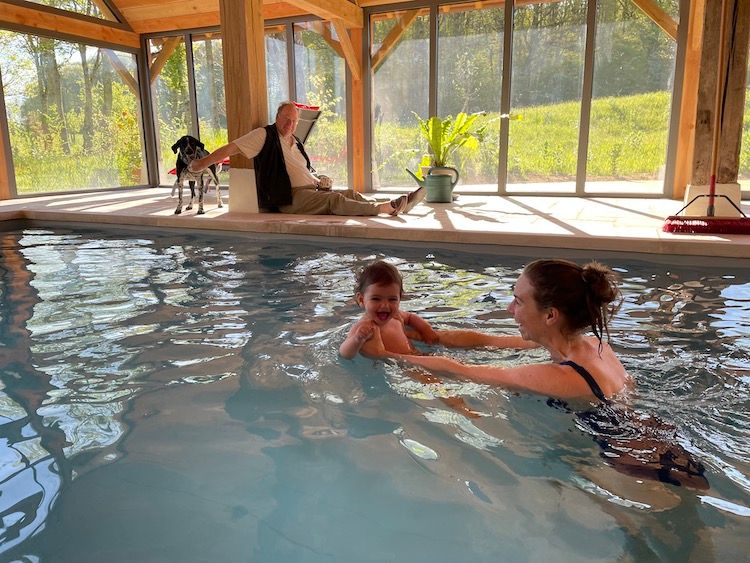 Spring lured us outside, too, beyond the tracts of cement and piles of sand. David walked Amal, Fanny and Mira through the woods...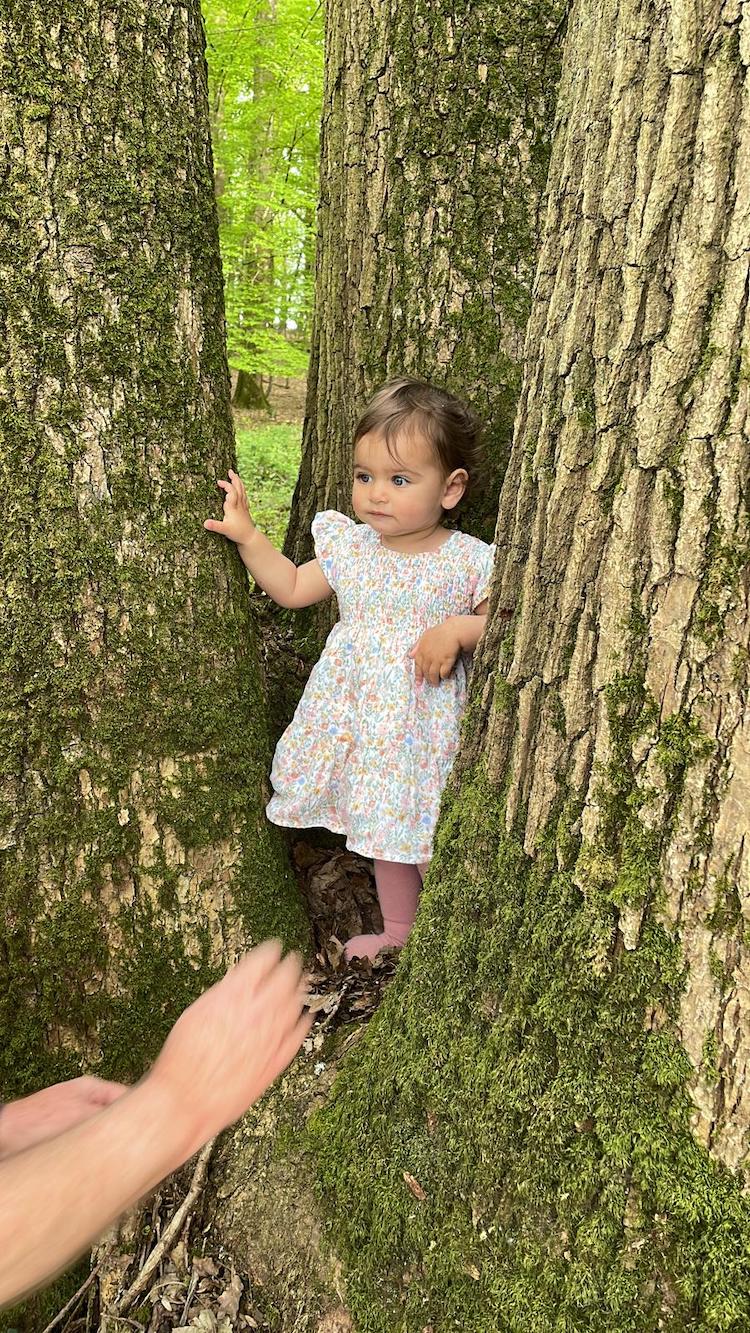 ...then I took Mira dandelion picking...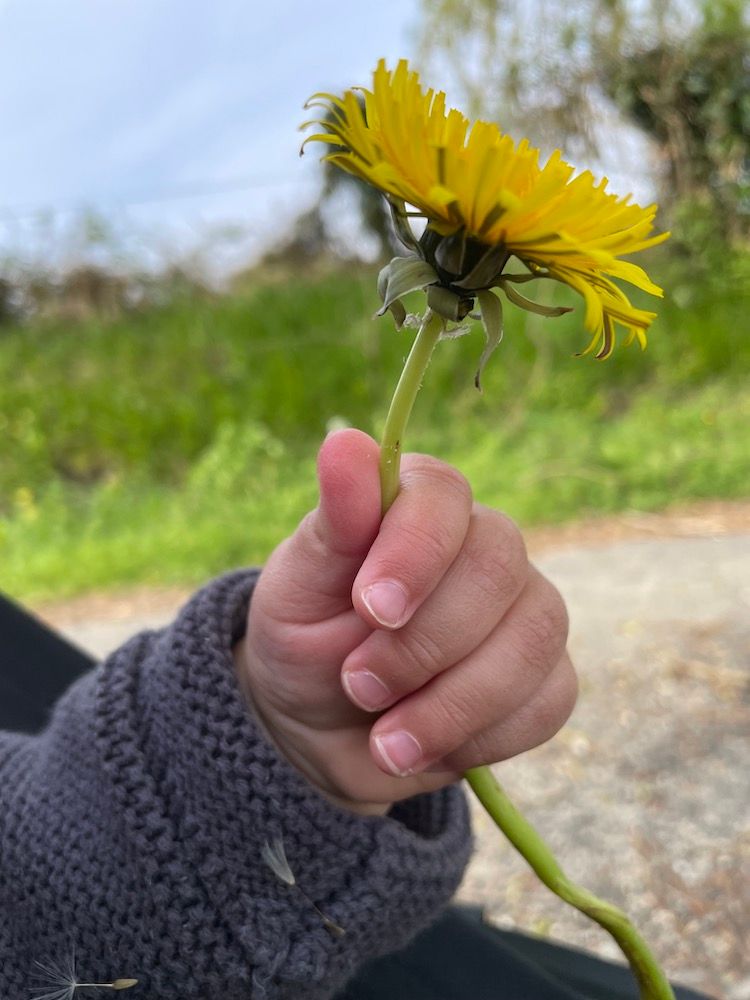 ...while Fanny brought in some of the abundant sunshine...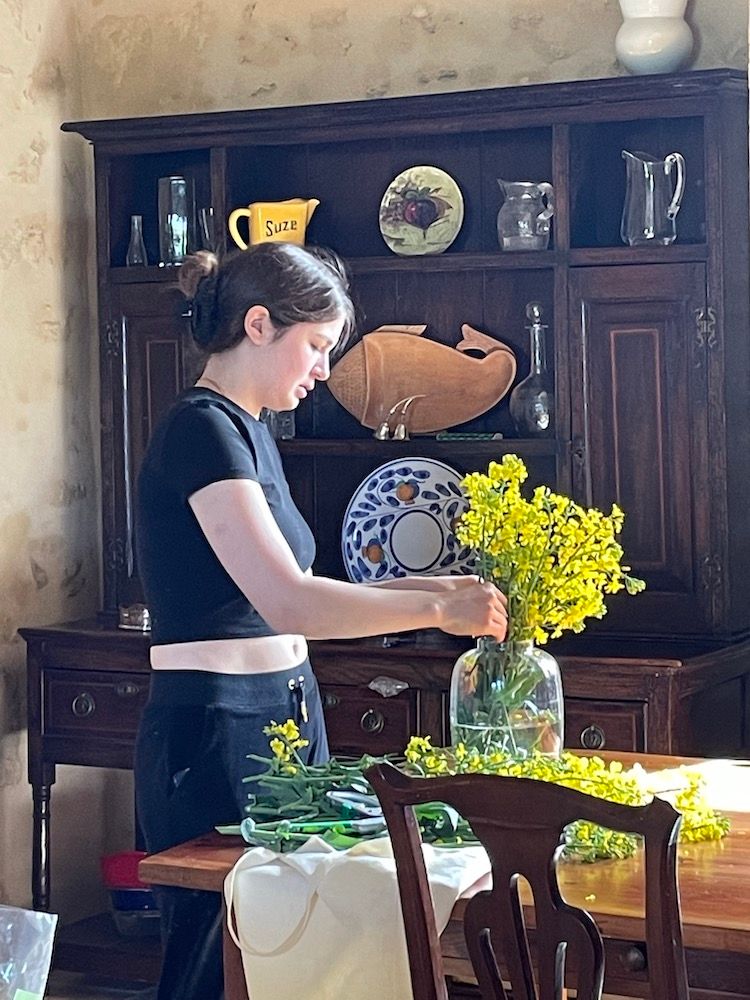 Despite the cement and sand, the area around the house is beginning to take shape. David and I watered the recently planted trees in the garden; we christened the new wooden deck out back...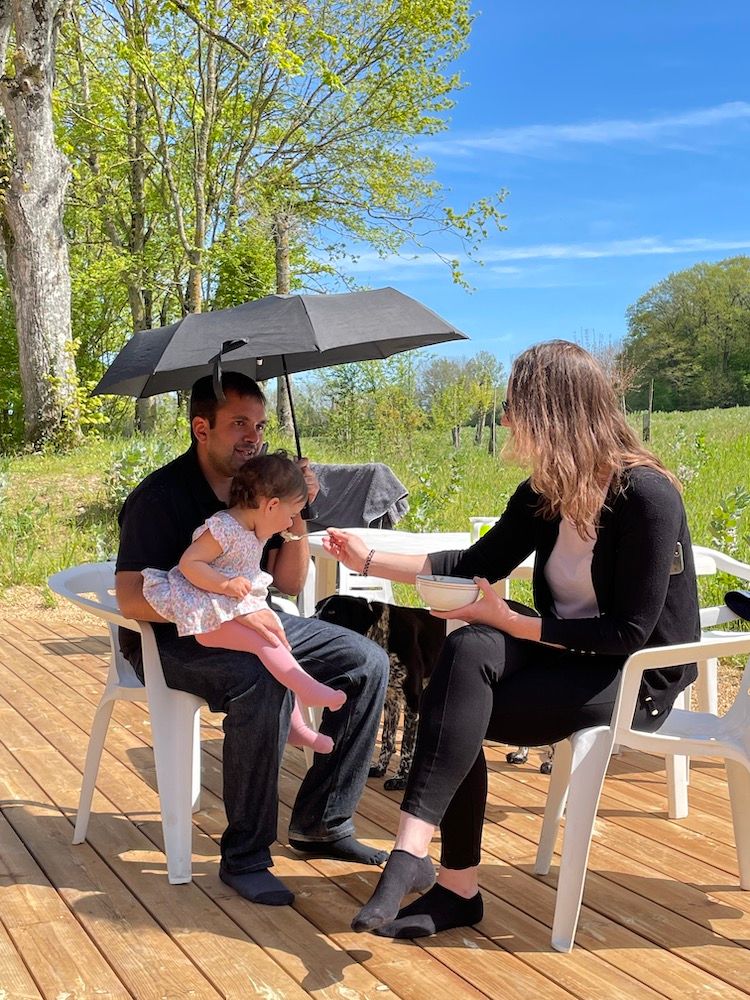 The weekend was also a perfect way to keep the ills of the larger world at bay - I didn't have time to finish a single depressing newspaper article. And by the time we left on Tuesday, Deux Champs had warmed up by several degrees.
____________________