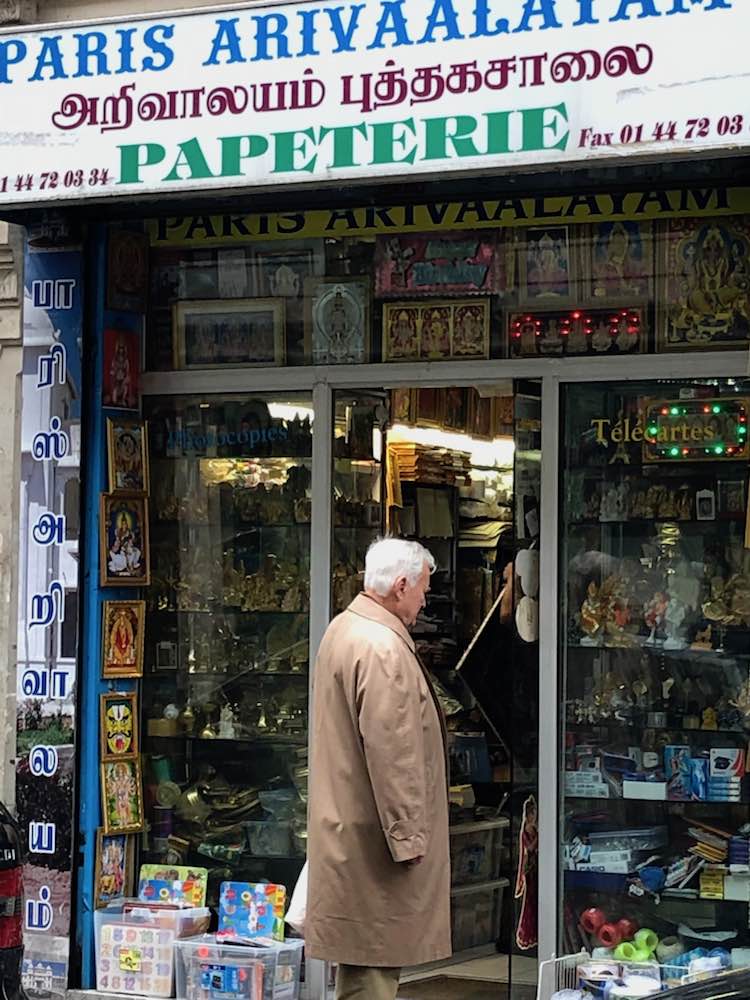 Friday, 27 September
How odd that a trip to the Indian quarter of Paris should make me feel I am really home, that our Berlin life is really over.
La Chapelle, as the quartier indien is known, stretches from the Gares du Nord and de l'Est up to the métro stop La Chapelle and is actually Sri Lankan. Or more precisely, Tamil. Fleeing civil war with the majority Sinhalese, the minority Tamils began coming to France in the early 1980s. Though their colonial past made Britain a more natural destination, immigration laws there were too restrictive and they never got across the Channel. The vast majority settled in this northern area of Paris, not far from the Sacré Coeur church, where they at first went to worship because it reminded them of home.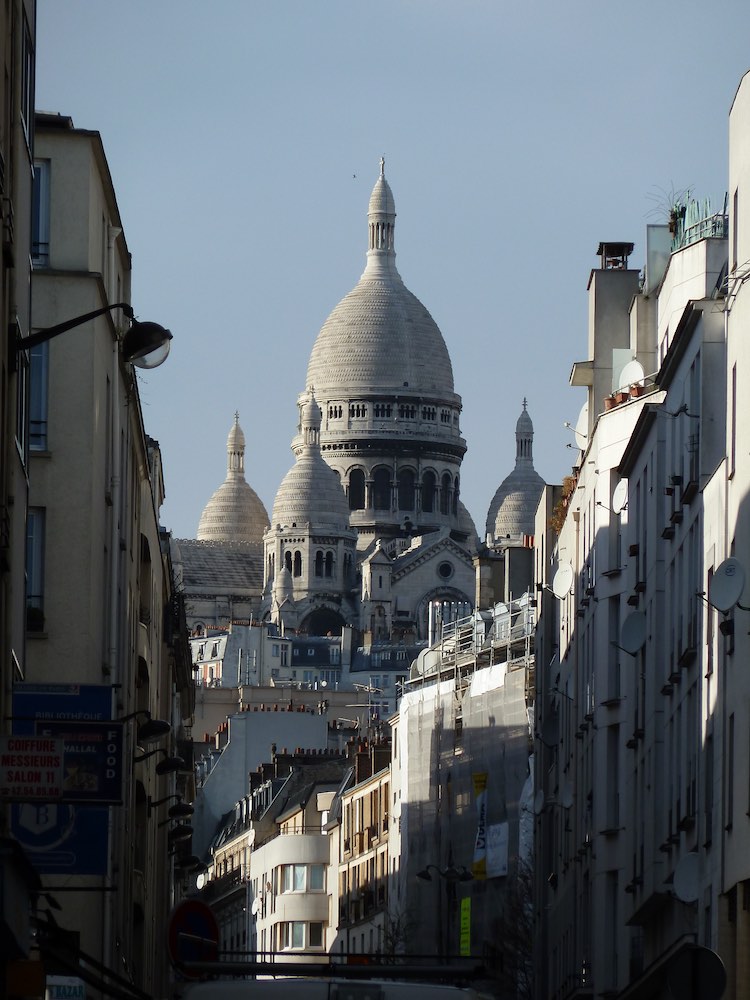 My own history with the area began as an act of rebellion.
When our children were young, their culinary tastes varied widely. There was Alex who was fussy about meat; there was Georgina who ate no fish. Both stepsons, Nick and Alex, loved spicy and exotic cuisines. Unlike my children who, when we went to our local Chinese restaurant Lao-Tse, ordered the same thing every time: breaded chicken, with the lemon sauce—which they never touched—on the side, please. Christopher declared pepper "the enemy." Feeding the five of them was a constant headache and I finally resorted to a fixed set of meals, repeated week after week.
By the time William, the last of our children and the most finicky of all (pasta with butter and Gruyère cheese, basta), was entering his teens, I had had enough. Even the food I was cooking for adults had begun to seem routine and insipid. Then our friends Tala and Stéphane took us to dinner at La Chapelle and my tastebuds were electrified. Indian cuisine seemed the perfect antidote to my ennui. And who knows. Maybe also a presentiment of the day Georgina would meet her Indian husband Amal.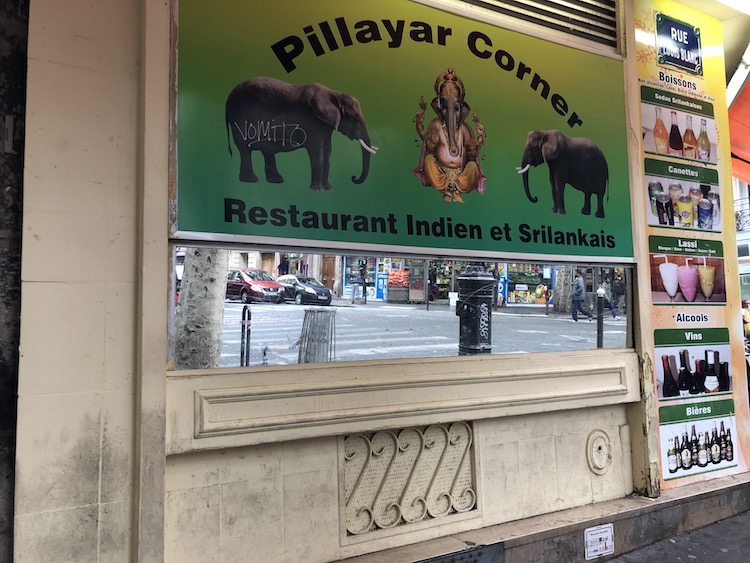 Where it all began
Armed with Anjum Anand's Indian Every Day that I had bought at W.H. Smiths, I jostled my way through the narrow, crowded aisles of the Cash & Carry's to load up on seeds, spices and pulses...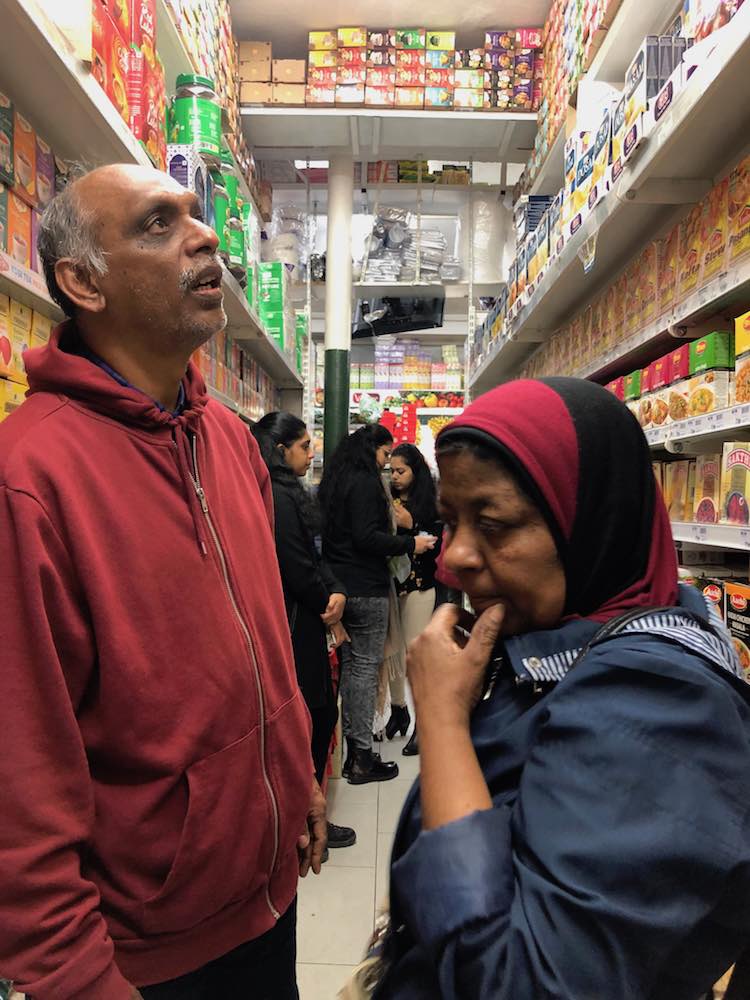 ...on the onions, garlic and ginger that seemed to be required in every recipe...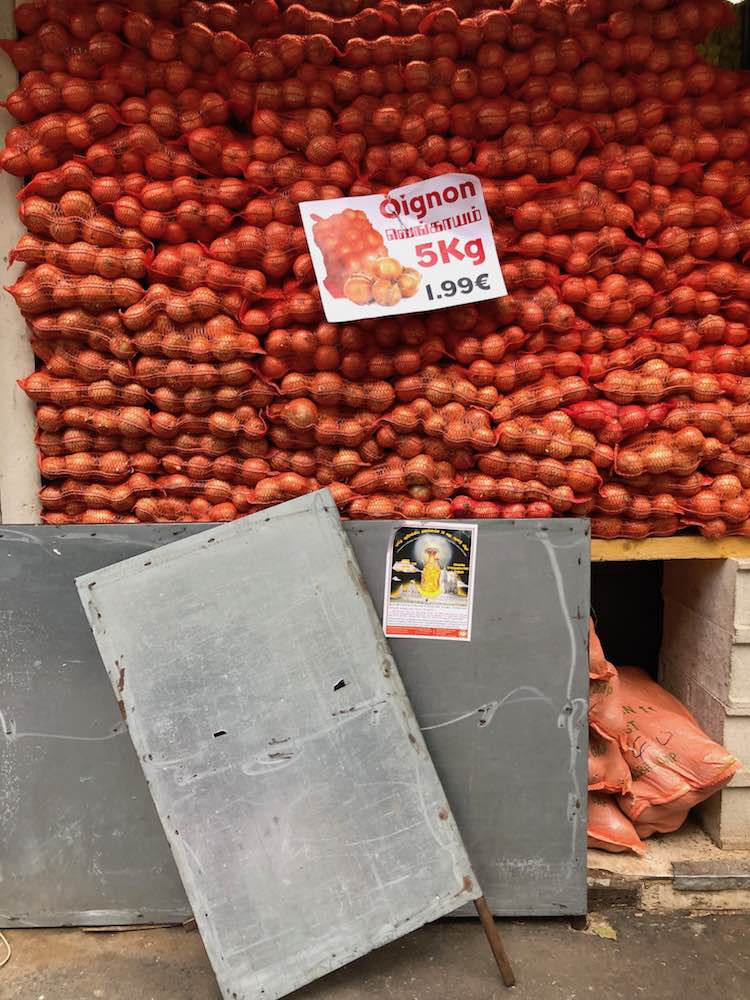 ...often in industrial quantities...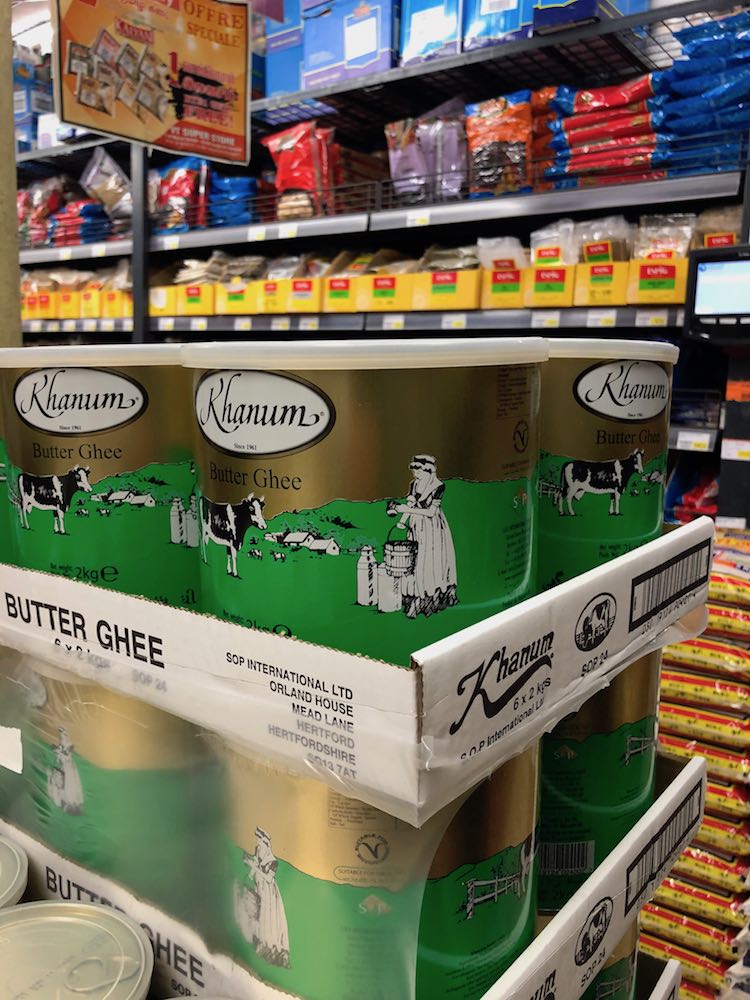 Thus began a period when it was indeed Indian Every Day and it all had to be made from scratch: I ground my own spices with a mortar and pestle, grated my own ginger and garlic pastes and cooked my own bread. It was extremely time-consuming and almost led to divorce. ("What are you making now?" David would ask edgily when he entered the kitchen. Then plaintively: "How long will it take?"). Eventually I calmed down and returned to some more laid-back, Mediterranean preparations but that frenzied period still influences much of what I cook, with some spices and chili pepper livening things up here, a little yoghurt sauce rounding things out there.
Before we moved half-time to Berlin, I would sneak up to La Chapelle every chance I got to replenish supplies and eat lunch at one of the many excellent and very cheap restaurants. But I also went to experience the neighbourhood. With its smells and bustle, it was the diametric opposite of my monochrome, hyper-bourgeois 7th arrondissement and a happy reminder that Paris is more than its staid centre. It was like going on a short, vibrant holiday.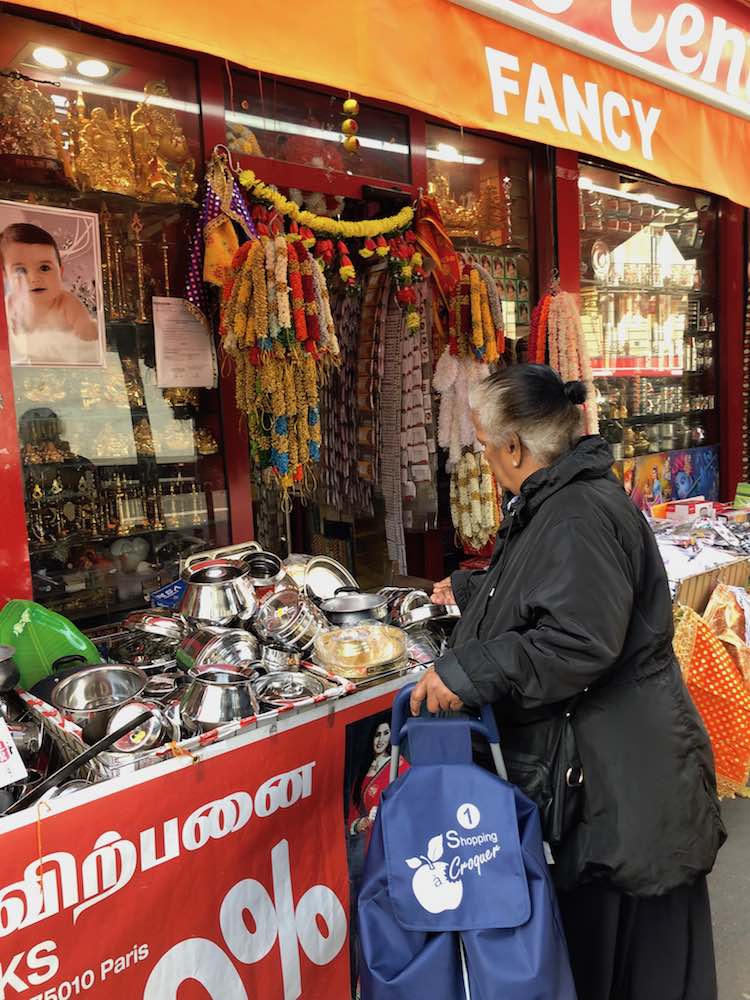 During the Berlin-Paris gig, however, I never had time for my getaway and I pretty much stopped making full-blown Indian meals. It often frustrated me. So last week, when William and I decided to meet for lunch halfway between the 7th and 19th arrondissements, I returned to La Chapelle for the first time in several years. I walked out of the métro to the smell of curry and storefronts with signs that mix Tamil, English and French...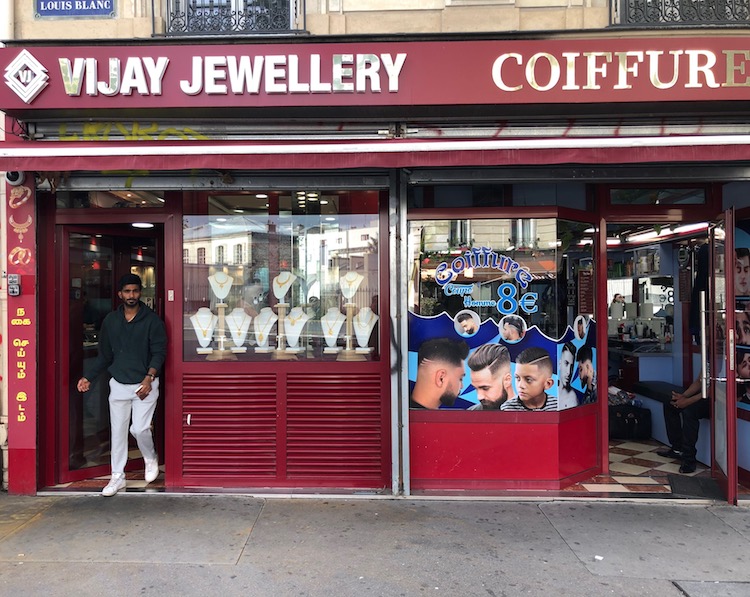 ...that sell everything from saris...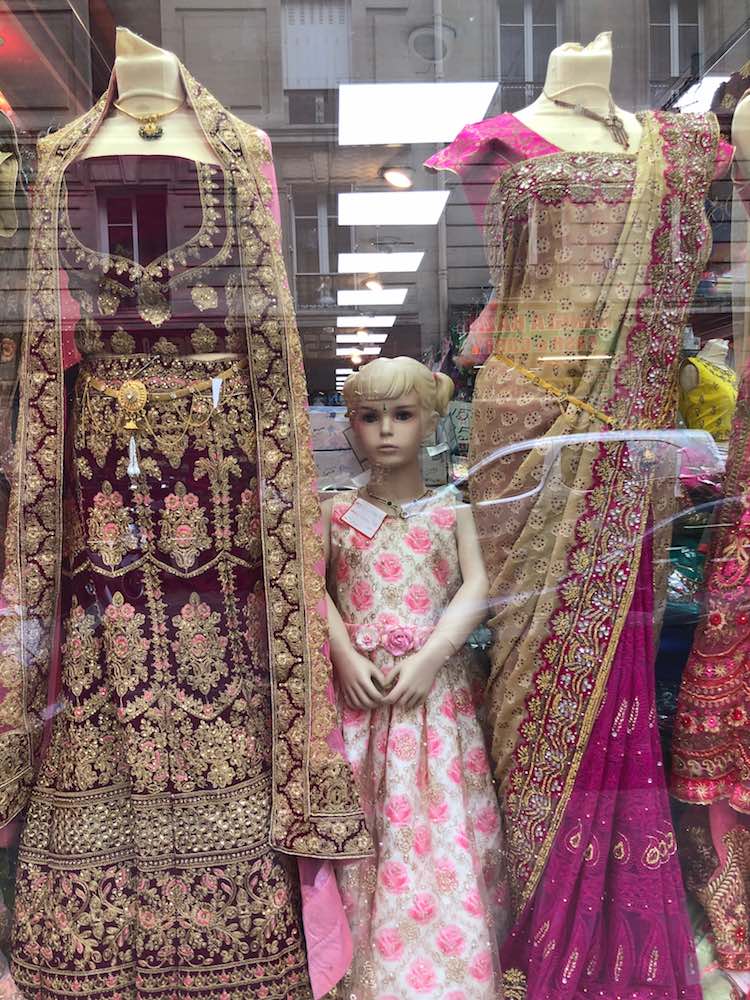 ...to these bitter gourds..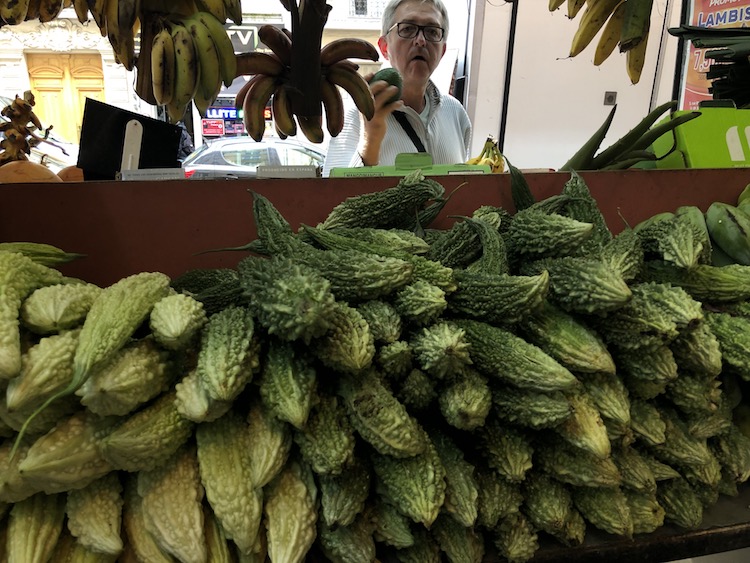 ...to the fruits of colonialism...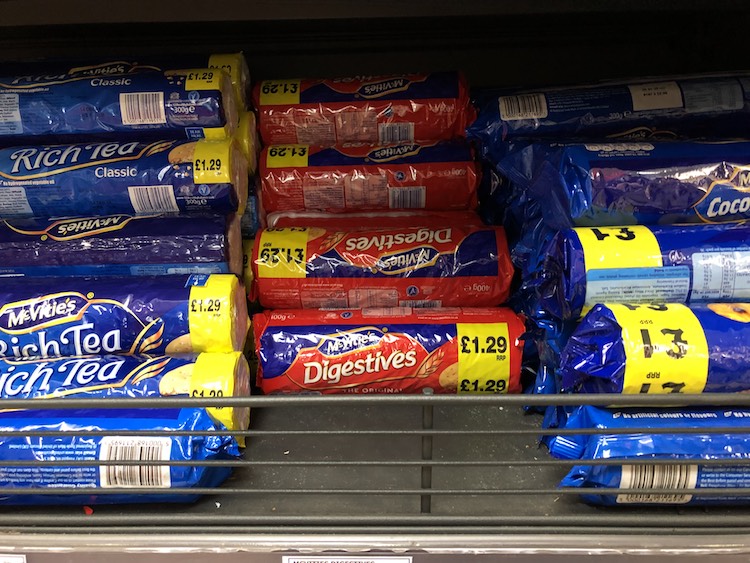 The Empire Strikes Back
All housed in classic Paris architecture.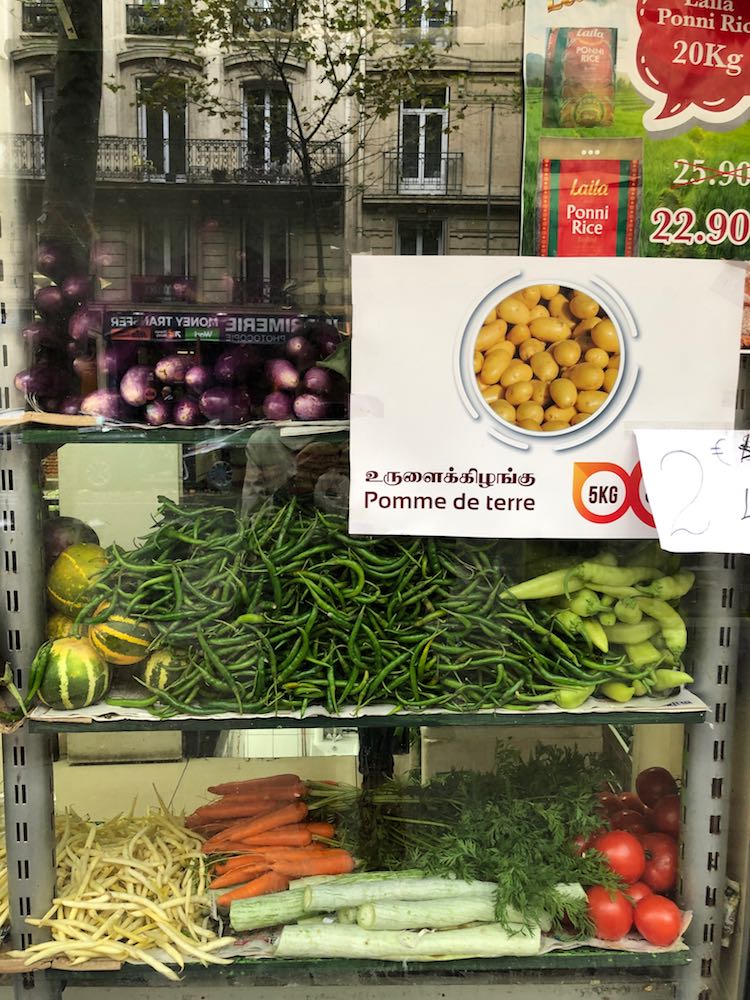 It is this melting pot of people, scripts, products and cultures that jolts me awake just as much now as it did on my first visit 15 years ago. Today I would say the intercontinental mix has only broadened.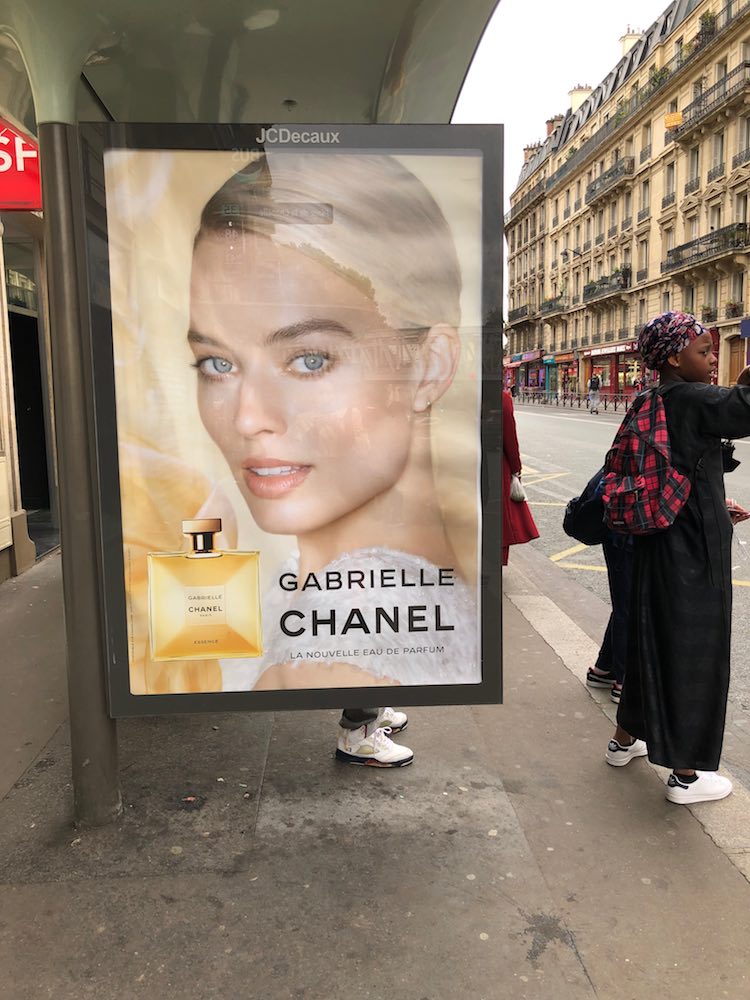 Of course our children are long grown up, have moved on too. At lunch, the once buttered-pasta William had a lamb vindaloo, a particularly spicy type of curry. Afterwards I did some shopping at the Cash & Carry. And I'm all set to get back to some grating and grinding.