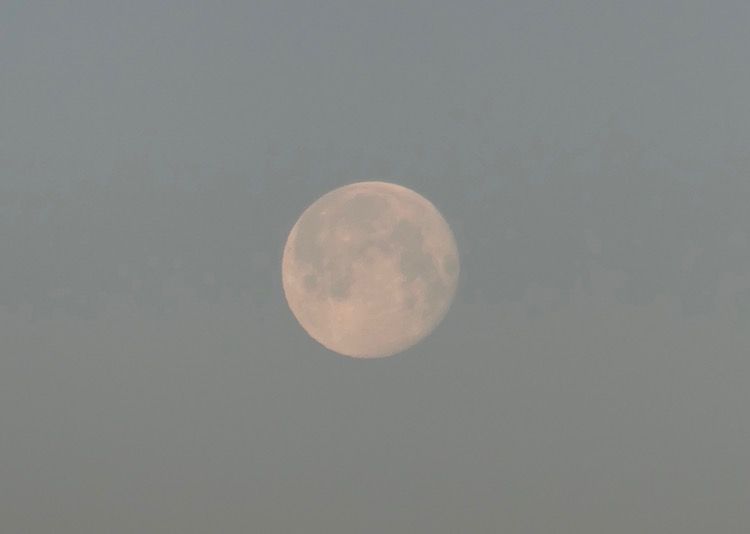 Friday, 17 April
When we still had our Berlin life, I wrote about my husband David's sixth sense, his inner GPS. At the time I believed this gift was limited to his ability to home in on a good restaurant or a charming village even in the most inauspicious surroundings. I now know his extrasensory powers extend to the natural world.
Soon after we arrived in this house one year ago (Easter Sunday marked our first anniversary), swallows began arriving at their summer residence, ie, the ground floor of our barn. By August, having installed David's office and our bedroom upstairs, we were sharing the building with about 30 birds.
Unfortunately for the swallows, our renovation project (if we ever get un-confined and the works actually start) includes turning their capacious aviary into a sitting room and our new bedroom. What the birds would do when they returned this year to find their front door boarded up has been a subject of much concern and discussion.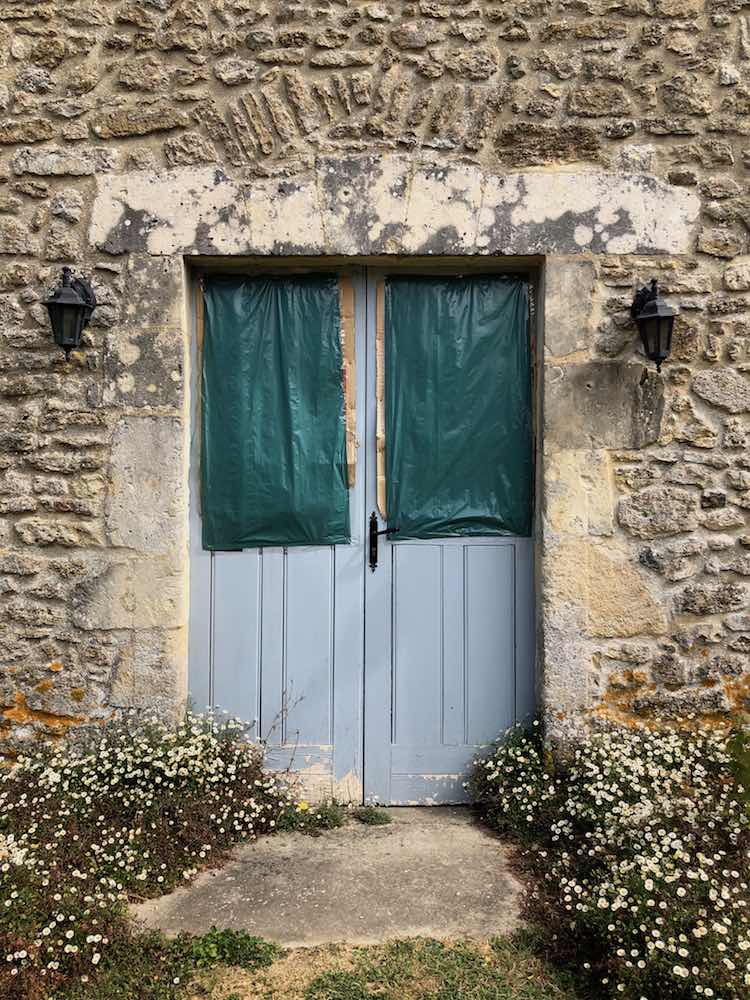 We had been dithering over various options—including building a special structure—until one morning two weeks ago when David sprung into action, deciding that a stall and attic space should be adapted to their needs.
While I fretted about how the swallows would react to our suggestion that they downsize from a château to a shack, he blocked the bottom of the stable door to prevent other animals from entering. He cut away the rosebush and vines that had grown over the attic door and opened it up, tied it to the wall. To help their nest-building he made some mud nearby and put out a bucket of water. Fortunately there was already straw in the stable.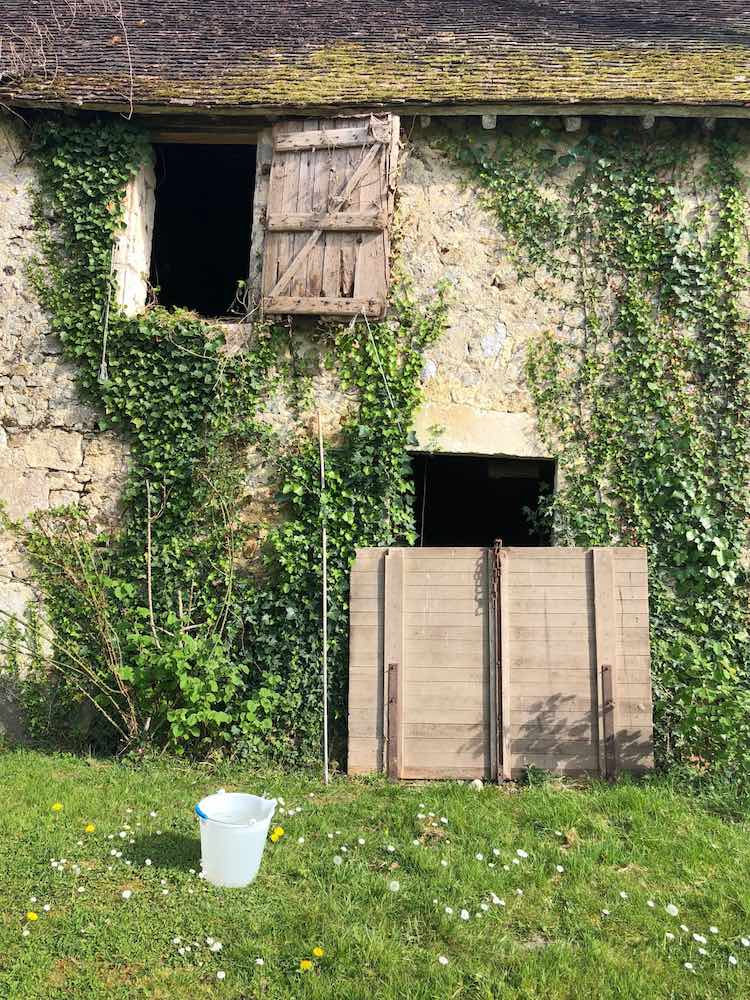 Cosmically, that very afternoon the first pair of swallows arrived. They are obviously practical, adaptable creatures because after several attempts (one successful) to enter their former palace, they accepted their fate and busily began work on their new quarters.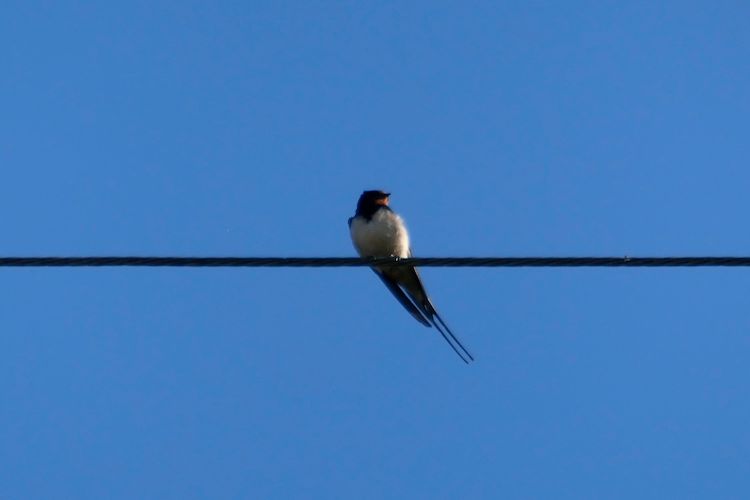 There are now about six of them swooping in and out and all about, perching on the electricity wires just above their new front door, singing their hearts out. They have become an integral, vivacious part of our confined family life down here at the end of the lane.
It was about this time that David looked at Tasha, lean and sinewy as a long-distance runner, and said: "We are never going to be able to bring that dog back to Paris."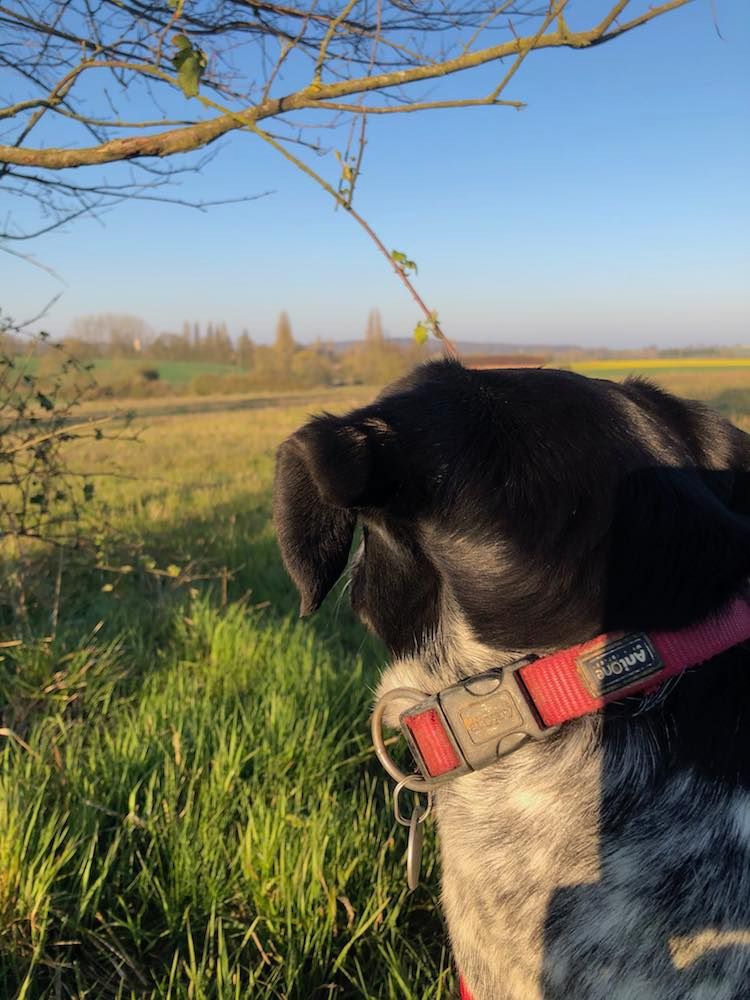 Granted this was more common than preternatural sense but I had to agree that her hunting expeditions were getting out of hand, that she was turning feral before our very eyes and something had to be done to rein her in.
Again several options were considered. We could keep her constantly on the lead but such extreme restraint for an animal with this energy level seemed close to cruelty. We tried a dog whistle and the ringer on her (real) GPS tracker but neither had any effect when she was in hot pursuit of a deer or a hare. So we opted for weighing her down with her Paris harness and the long plastic training lead I bought for her in Berlin. Thus equipped she sticks to the path, trots along with, rather than runs away from, us.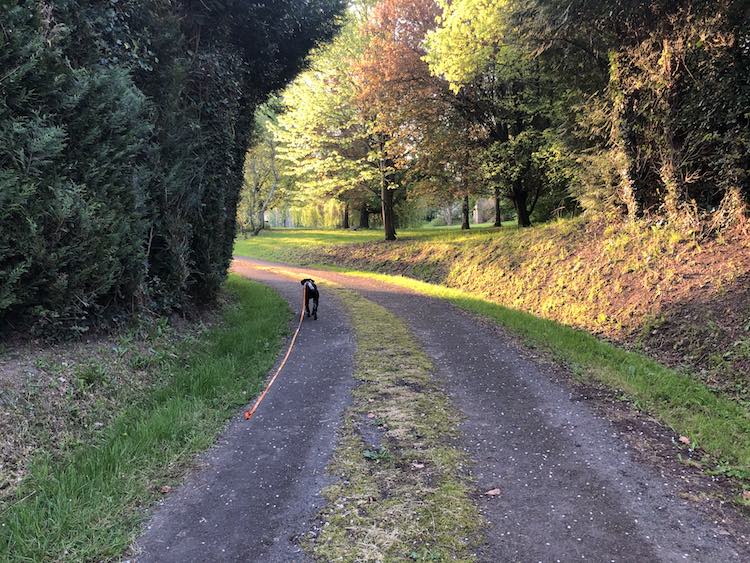 We have cramped her style but such is life. She now hunts lizards in the flower bed. As with the swallows, we hope she will adapt.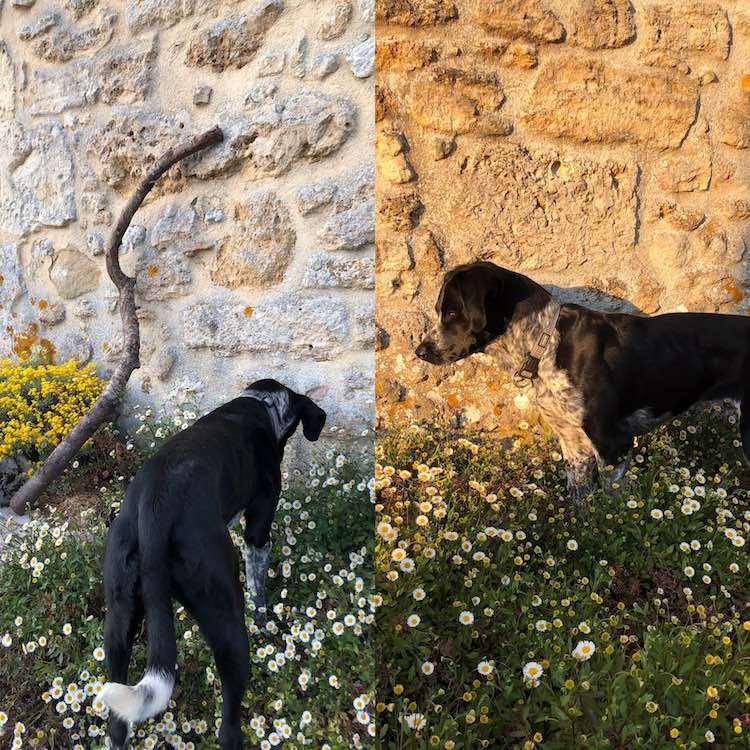 Because Tasha is no longer running all over kingdom come and because we too are looking for exercise during these confining times, there are more walks. She and I continue our early morning thing. David now takes her for another 50 -minute therapy session at mid-day. I often go out again around 5. We follow the wild boar paths through the fields...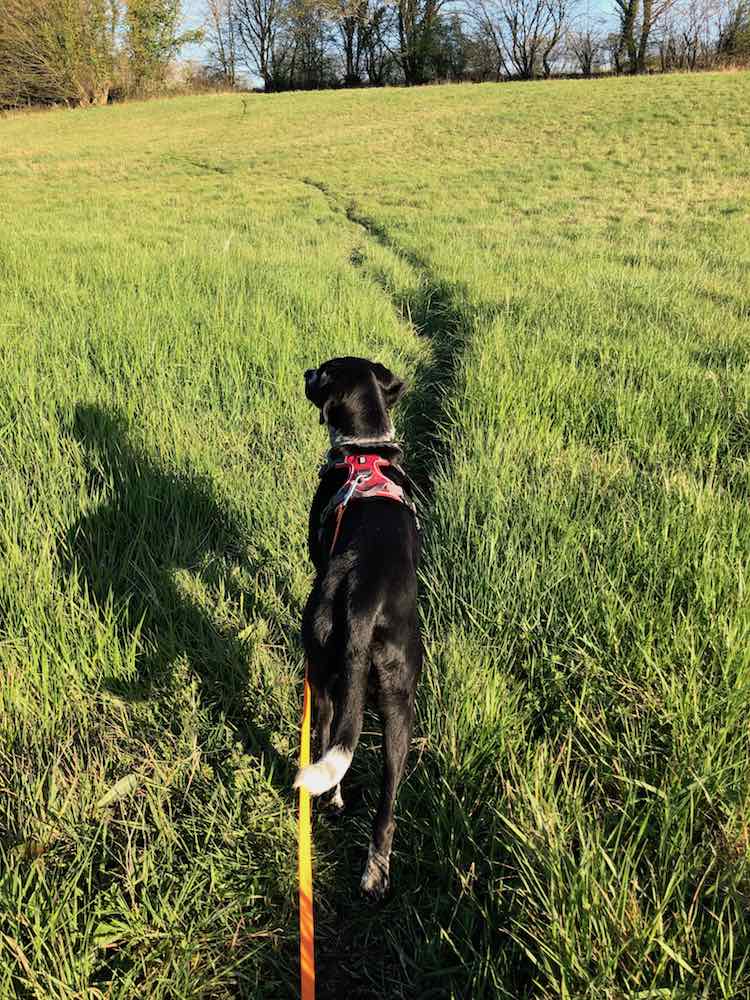 ...into the magical woods above the house...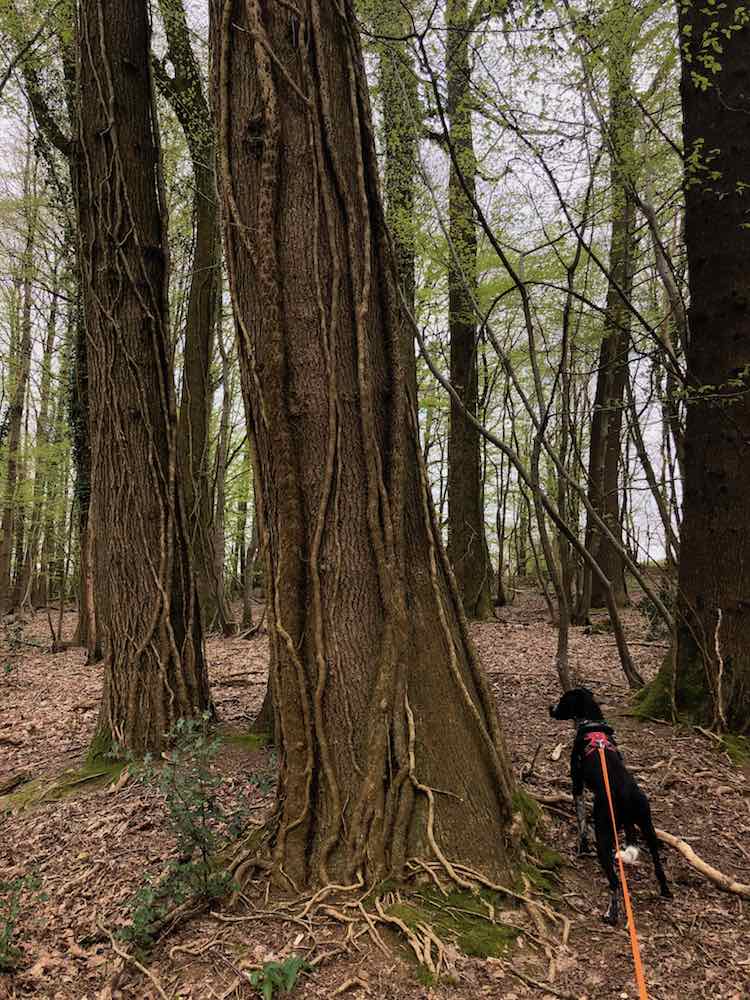 Sometimes the three of us walk together, exploring the vast swathes of countryside without encountering another soul. There have been some surprising discoveries, such as the crumpled remains of one of Tasha's three lost gilets jaunes.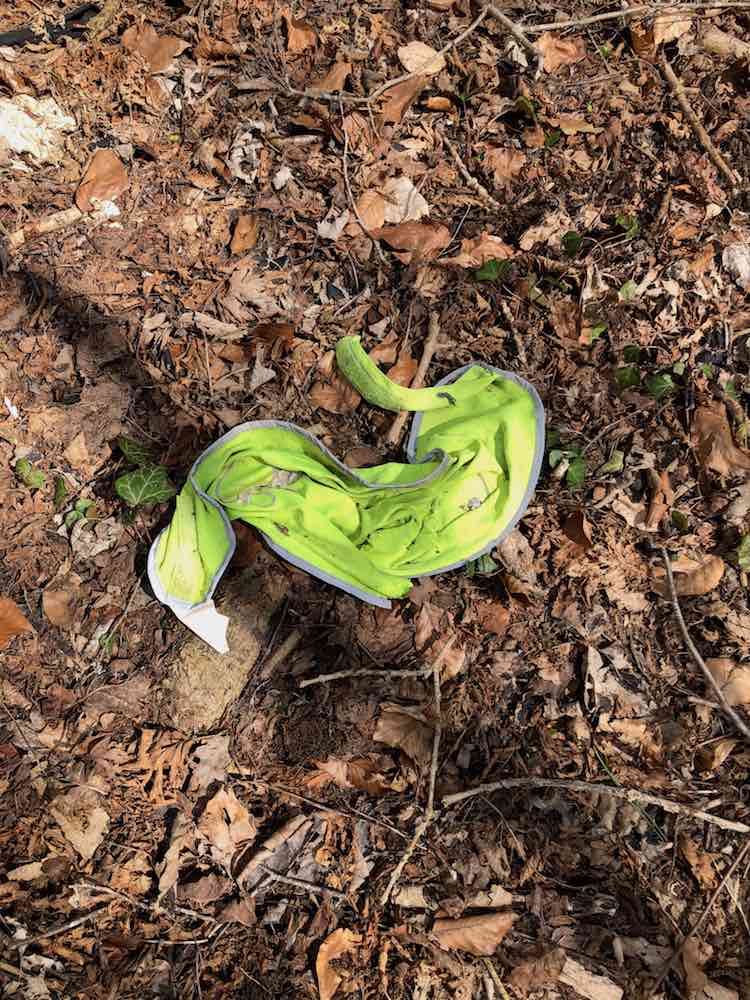 Often we find old paths that through disuse now peter out, leaving us to clamber over or crawl under fallen trees and branches. We've started carrying secateurs so that we can cut our way through the rampant brambles. On several occasions we have followed Tasha's lead and slithered under a barbed wire fence.  
Last week President Macron spoke again to the French public and announced May 11th as the new date for our possible release from lockdown. That will make a full two months of confinement. By then, three weeks from now, the question may be: Are we going to be able to bring David and Mary back to Paris? Everyone's adapted all too well to life down here at the end of the lane.