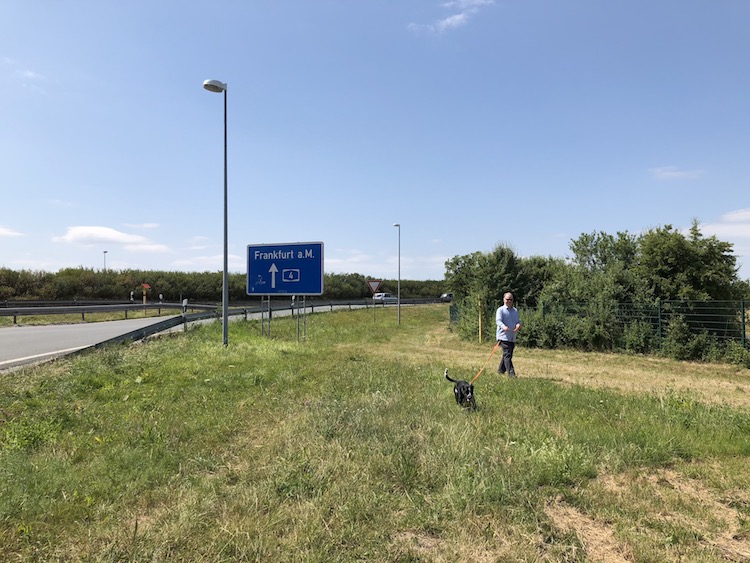 Friday, 13 July
We have once again crossed the Rhine. It does not get any easier with practice, even on a Sunday. Half of Europe was on the road with us in cars or caravans packed to bursting for the holiday ahead. Road works slowed traffic to a trickle everywhere and an uncomfortably hot sun beat down most of the way. It took close to 12 hours.
We were returning from Berlin to oversee the 'end' of our renovation project in Paris. But when we opened the door, the end was nowhere in sight. It was chaos, hot and stuffy chaos. Everything had been started and nothing finished. In the kitchen, where we bee-lined for a plate of food and a glass of wine after the miserable drive, the only progress the workers had made was removing all the handles from all the cupboards and all the drawers. How to get to the plates and glasses when all implements are inside those drawers or in a tool box, whereabouts unknown?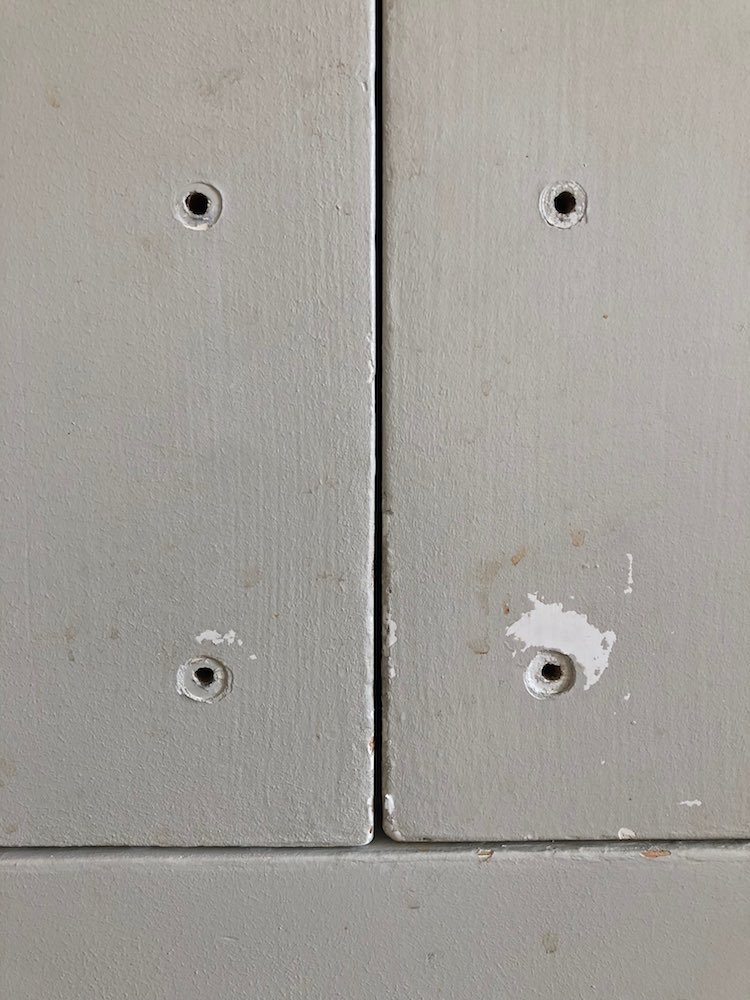 Finally I managed to open a lower cabinet with my foot, which in turn allowed me to slide open a drawer from underneath with my hand and get some utensils. With this knife I was able to pry open enough cupboards for us to eat and drink: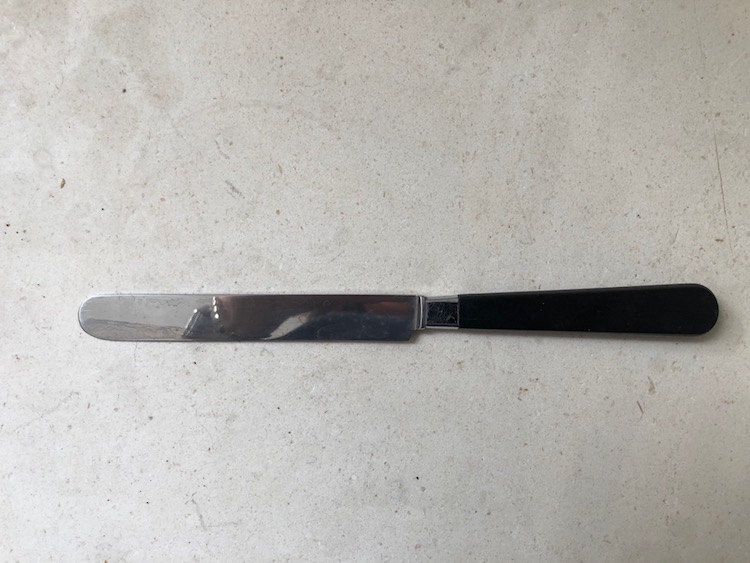 Our Saviour
After all the renovating we've done in Berlin and Paris, you'd think by now I'd be used to it. But as with the drive between the two cities, I feel if anything less able to cope. Living amidst the plastic and plaster dust and clutter leaves me at least as inert and befuddled as it did during Phase I in December.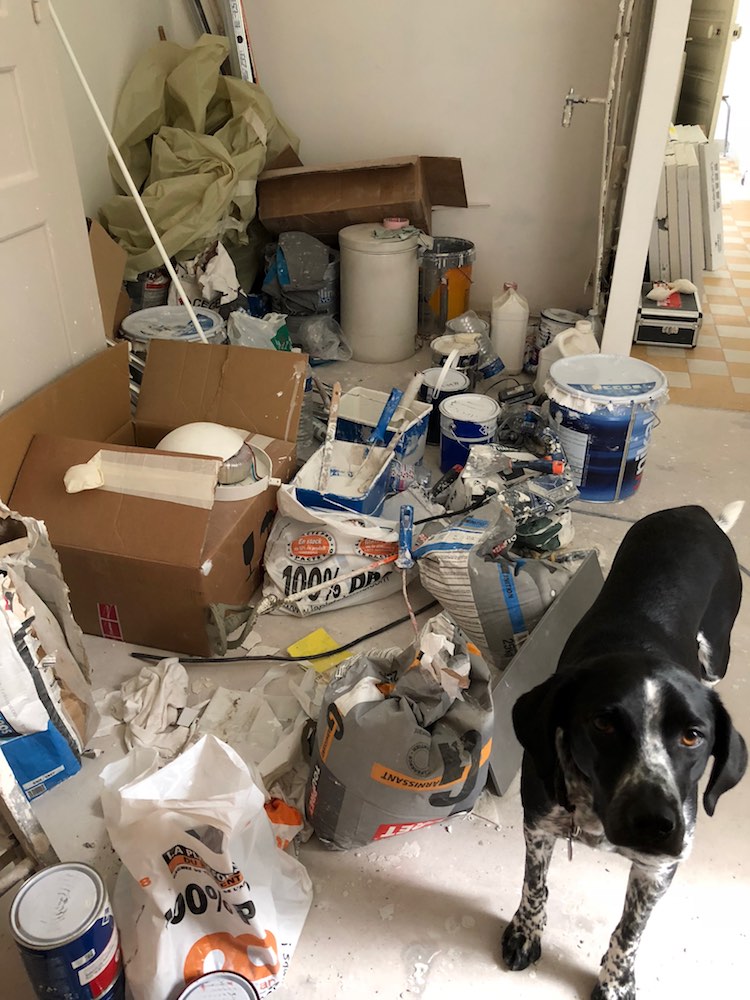 Where's the washing machine?
At least then I was able to escape to my office, the chambre de bonne up the service stairs. But in the spirit of renovation and renewal, it has been stripped of its junky, reject furnishings and is currently being used as storage space. I write this Friday morning from a small room with a spare bed and the desk where I pay the bills. Paintings from other rooms are stacked all around and I must pick my way between them and the filing cabinet to reach the door. To the left, the mason is hewing tiles, an excruciating shriek. To the right David is on a Skype call. I have put on my construction 'earmuffs' and am astonished by how little noise they actually block out.
Not surprisingly, concentration is elusive. As is my ability at this moment to muster appreciation for the work that is being done around me. So I am going to make a list, a list of What is Good.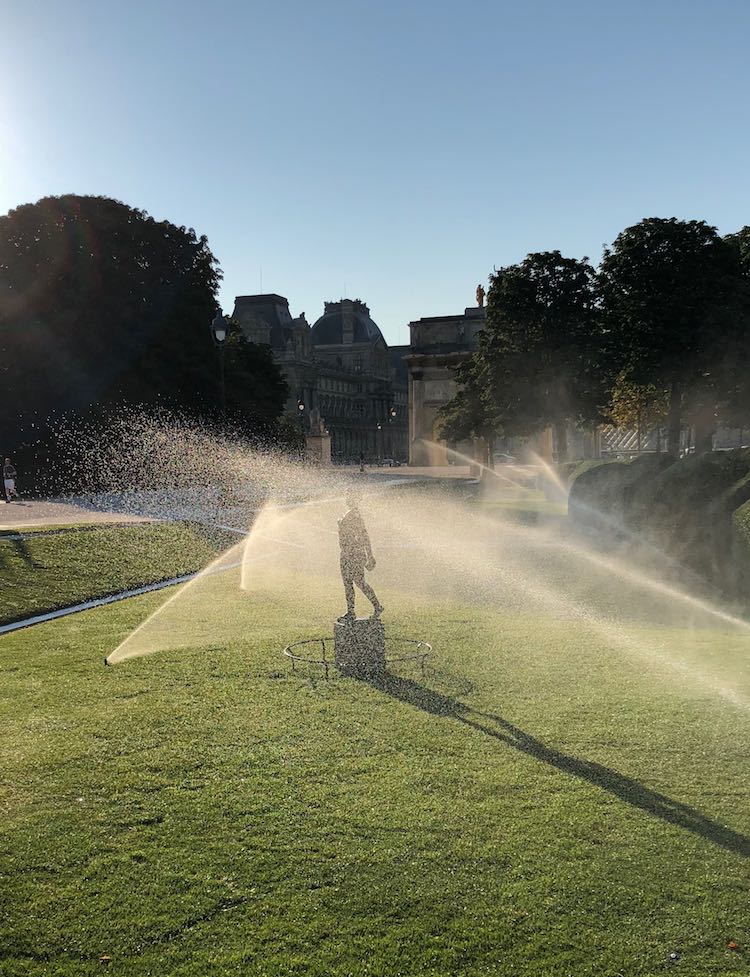 I. Paris is good. My feet are on firm ground.
II. Tasha is good too. As I wrote last month, she stayed with her trainer-shrink-yoga teacher Anna when we went to Georgia for 12 days and her improved behaviour since approaches the realm of miracle. Somehow here in Paris, where I've been walking her without a lead almost everywhere, it's particularly apparent. And as you may be able to tell from the above photo, she is coping with the work site better than either of her owners.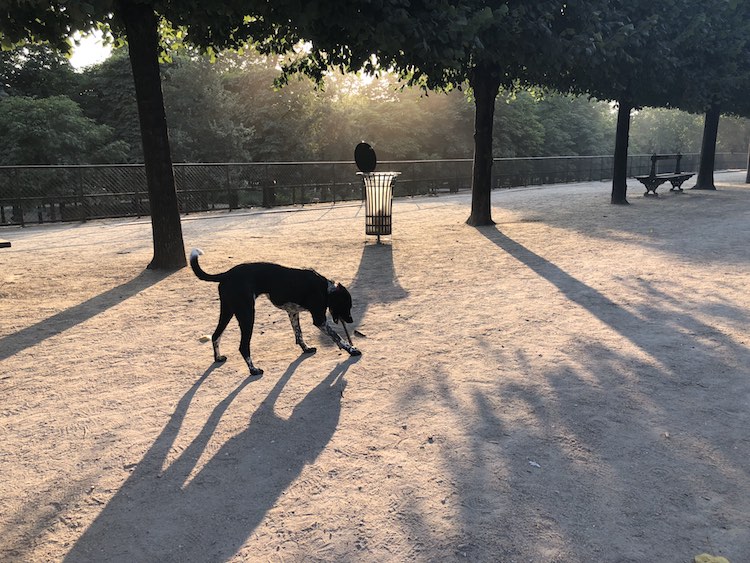 III. There is a festive feeling building. Tomorrow is le 14 juillet, Bastille Day, and preparations are in the air.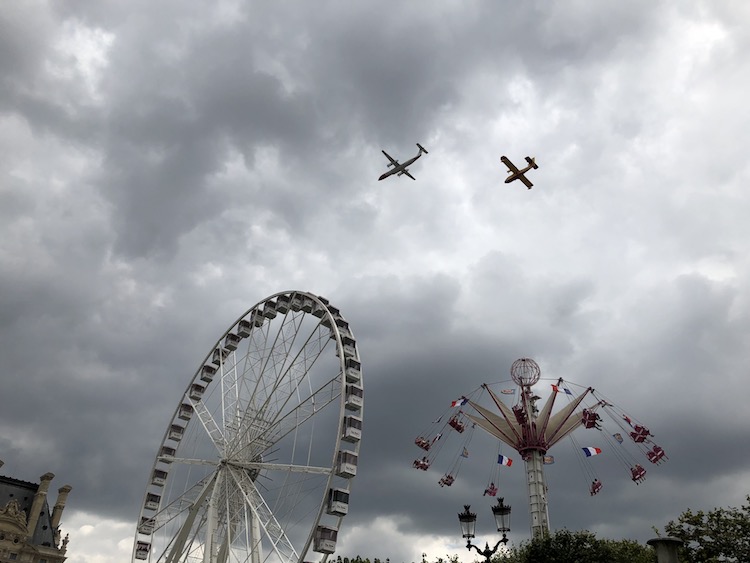 Disliking crowds and firecrackers, I'm not actually a big fan of the national holiday. As I finish this blog late afternoon on the eve, the workers have gone but their noise has been replaced by the incessant whir of a security helicopter overhead and the whine of sirens in the street. It feels more like a siege than a celebration. This year, however, I don't mind because it's the warm-up for item number IV on the list of What Is Good: the World Cup final on Sunday when France will play Croatia.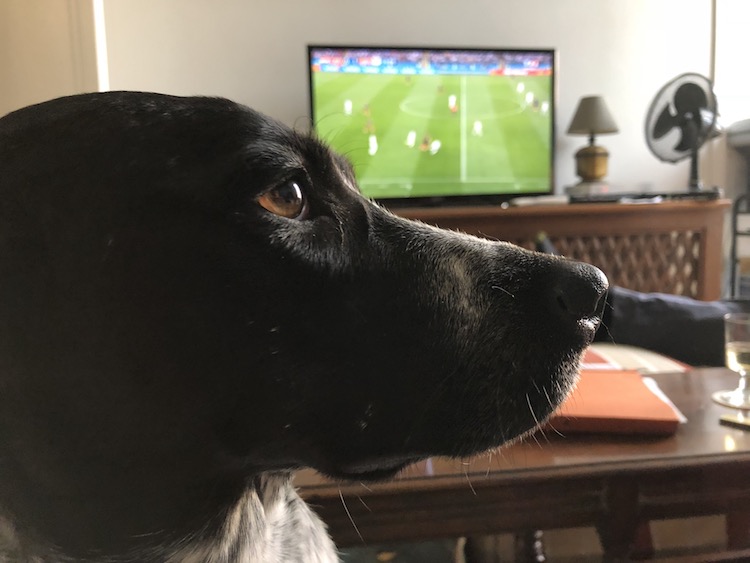 (photo by William)
A concerned canine during the England-Croatia match
As with all these national football tournaments, I started at a disdainful distance, saying to David: you're not going to watch another match, are you? Midway I was drawn in to the odd game and by now I'm hooked, lined and sinkered. Watching these talented, disciplined and determined players is a joy; the matches are exciting. But what I marvel at most, what actually brings tears to my eyes, is the way les Bleus and others interact with one another. While racial and ethnic tensions flare up around the world, while geopolitical teams splinter like dry wood, here are these white, black and brown men passing the ball back and forth with clockwork precision, jumping all over one another with joy when a goal is scored, giving a consoling hug when one is missed. We are perfectly capable of getting along.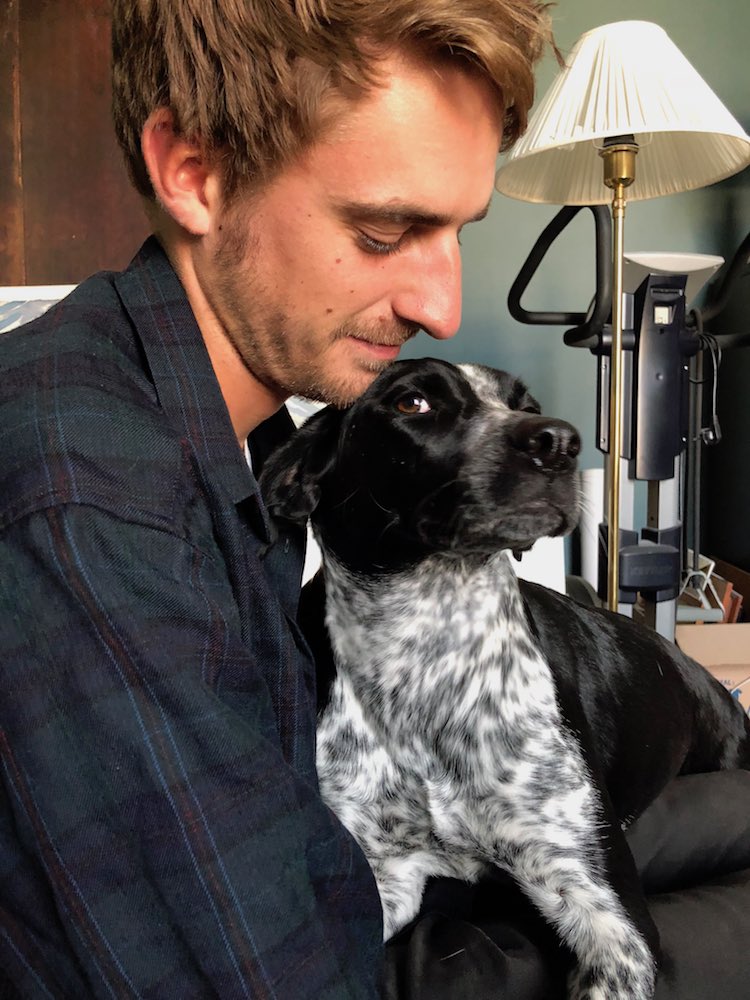 William consoling Tasha as Croatia scores
I wish you all a restful, restorative summer and to the French team I say: Allez les Bleus !!!