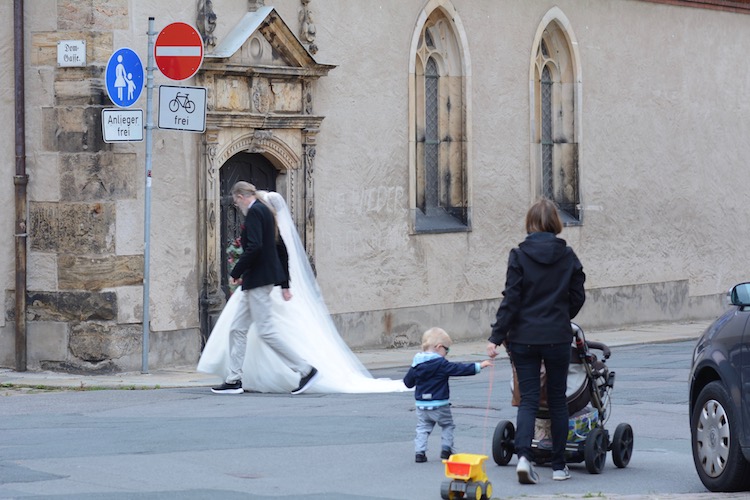 Freiberg, Saxony
Friday, 18 August
As the paucity of recent postings indicates, I have not been a bundle of creative energy these last months. The sense of numbed detachment and lack of focus I felt after my mother died early June have not much subsided.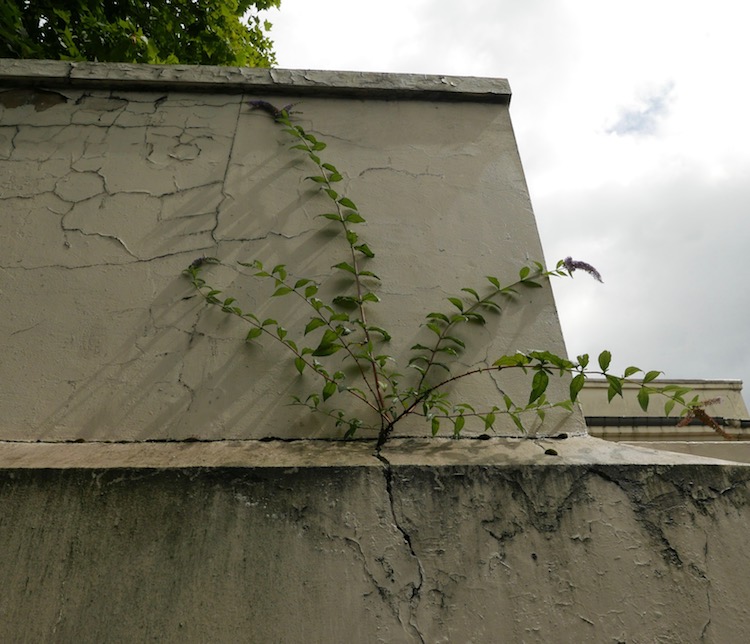 Butterfly bush, Pentonville Prison, London
But of course life goes on, whether I write about it or not. Over the last weeks I have been to London to see my son Christopher 'called to the bar', this time not as the barista he was during his university years but as a barrister at Middle Temple.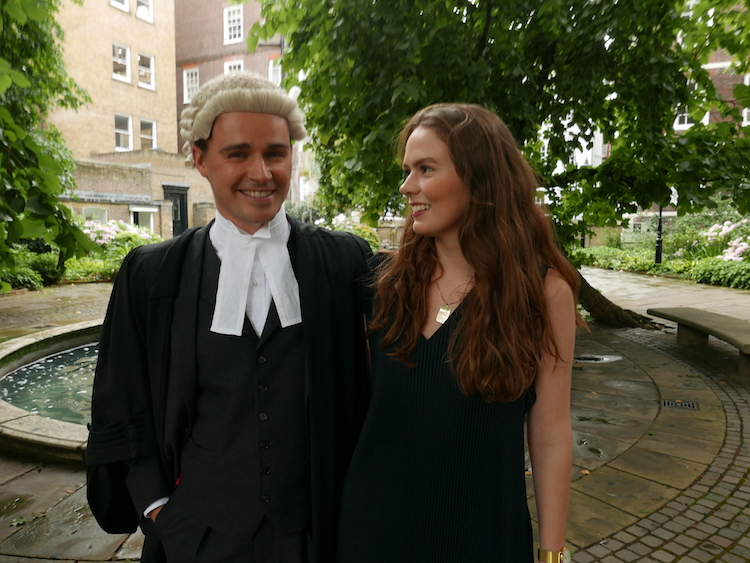 Christopher and Kerry
It was the first time I stayed with one of my adult children and it was both sobering (I grow old, I grow old!) and heartening (he and Kerry are building a lovely life).
Tasha has continued her classes with Anna.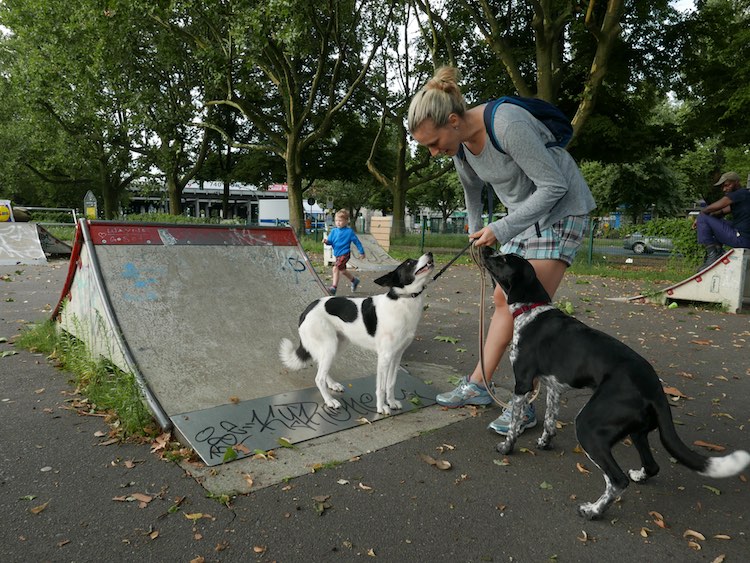 Ilyas, Lana, Anna, Tasha
Anna's dog Lana has also shown herself to be a formidable instructor...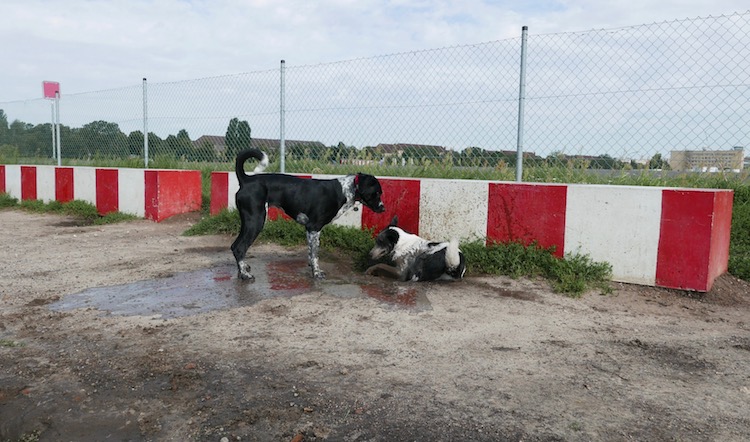 Lana showing the way, Templehof Airport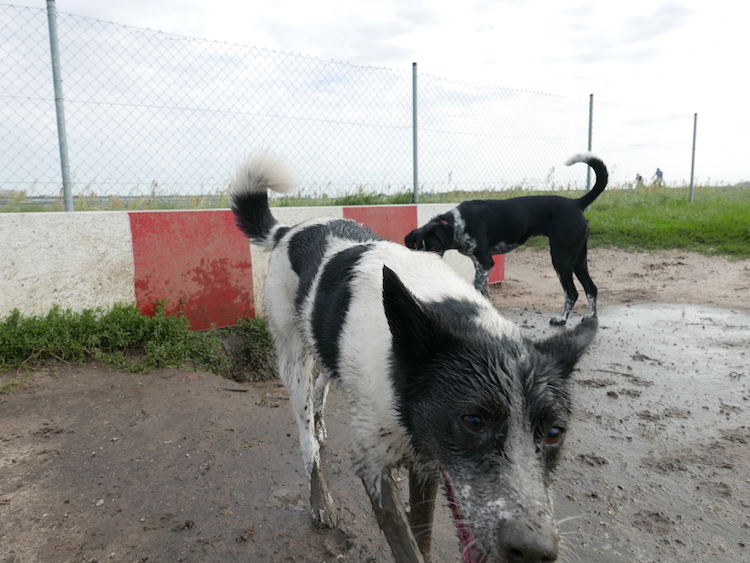 'Now you try.'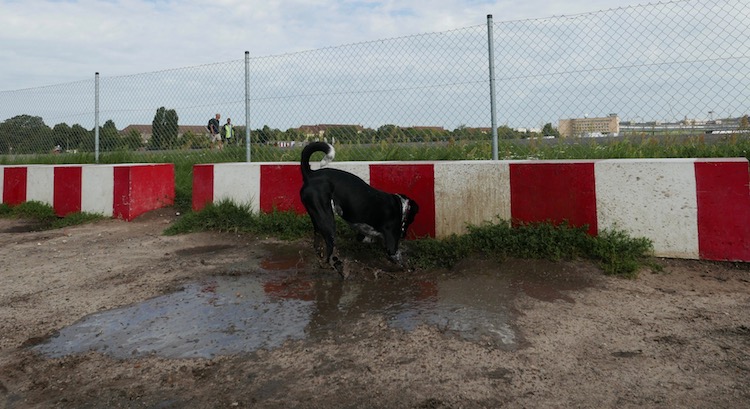 Testing the waters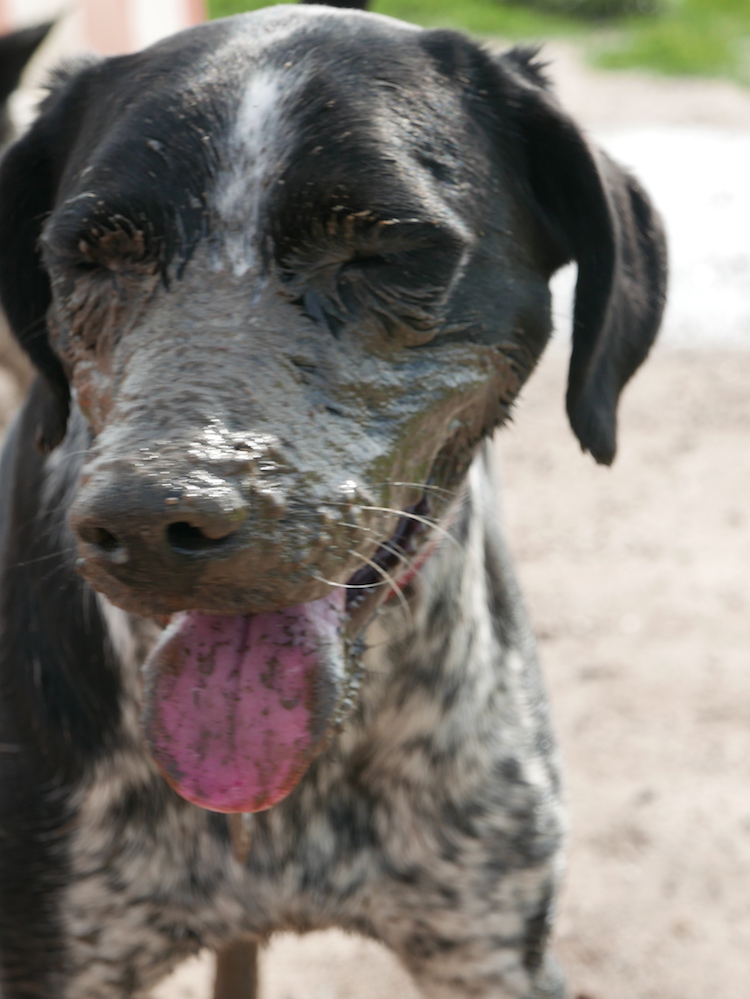 The student has become the master
We've had friends visiting from France, the US, Italy and Poland.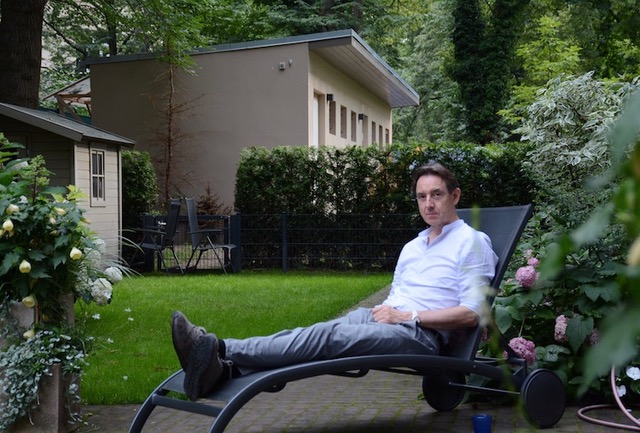 Frank S, Alt-Treptow, Berlin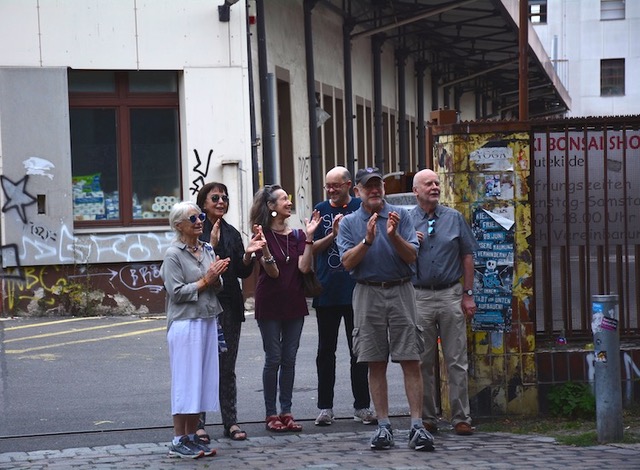 Georgia B., Maja Z., Catherine M-W., Jed W., Michael C., Adam Z., singing happy birthday to David
We've been to the Müritzer See with old friends from Hamburg...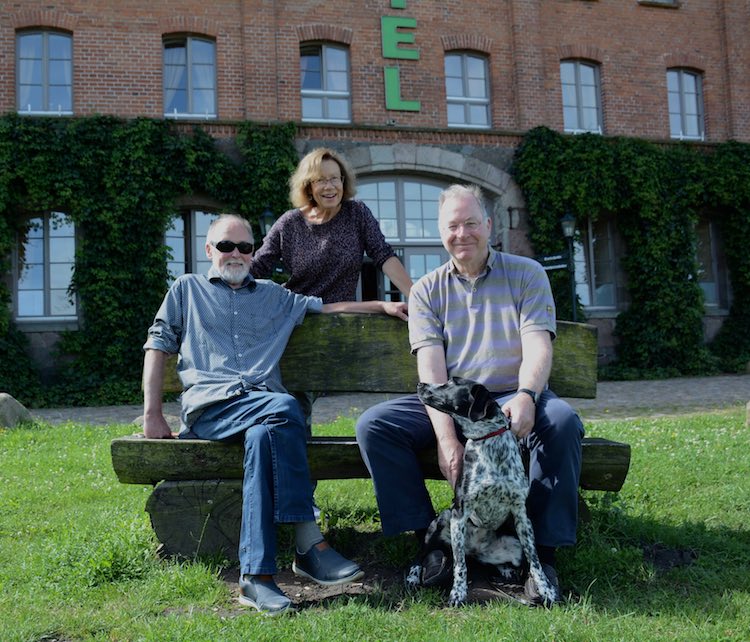 Peter M., Katharina J., David, Tasha
...and visited new friends at their fairy-tale castle in Saxony, where Tasha had the best weekend of her life...

Maritta K-W, Bieberstein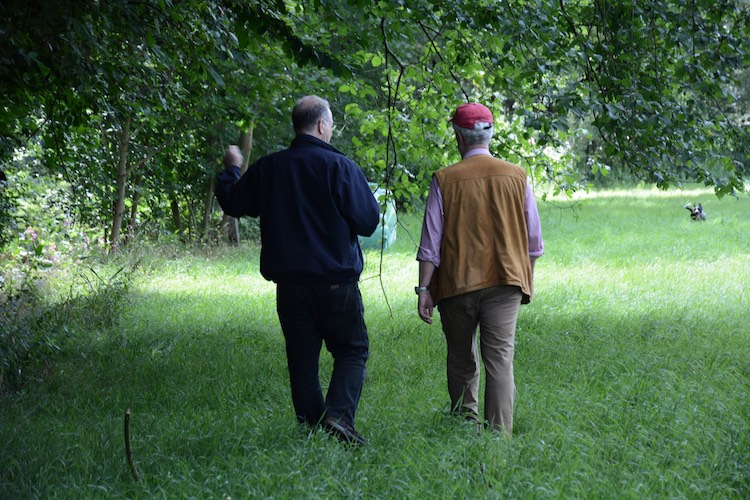 David, Caio K-W and Tasha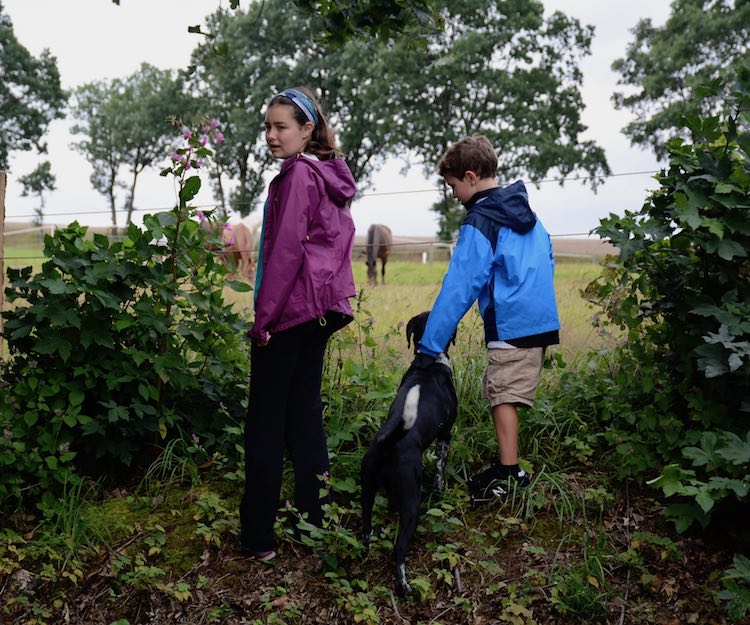 Clara, Tasha and Leo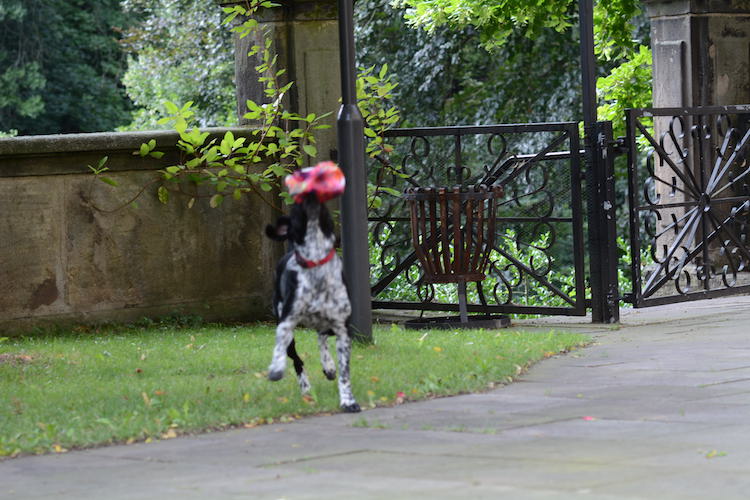 Tasha and what was a ball
As the summer progressed, I worried more and more about our return to Paris and Tasha's reaction to it. Almost as much as I'd worried about Tasha's reaction to our arrival in Berlin end of March. Watching her these last weeks tear in and out of bushes after rabbits, squirrels and foxes, and bound across the vast expanses of grass in the Treptower Park, I thought of the Tuileries, where there are no bushes, no animals to stalk and only a hint of grass. In my mind's eye, the gravelled space available for dogs to do their doggy thing was the size of a postage stamp.
I actually wondered if she would even remember her Paris life. If she might not have blocked it out in an act of voluntary memory suppression.
I worried that all my talk about Tasha's progress would come to naught in a city less suited to an inexhaustible hunting dog.
As soon as we pulled into the courtyard on Wednesday night it was obvious she had not forgotten. She in fact seemed relieved to see where the interminable car journey had finally landed her and was delighted to stroll the wide boulevard St Germain, to smell the dead plane tree leaves that are bizarrely already falling.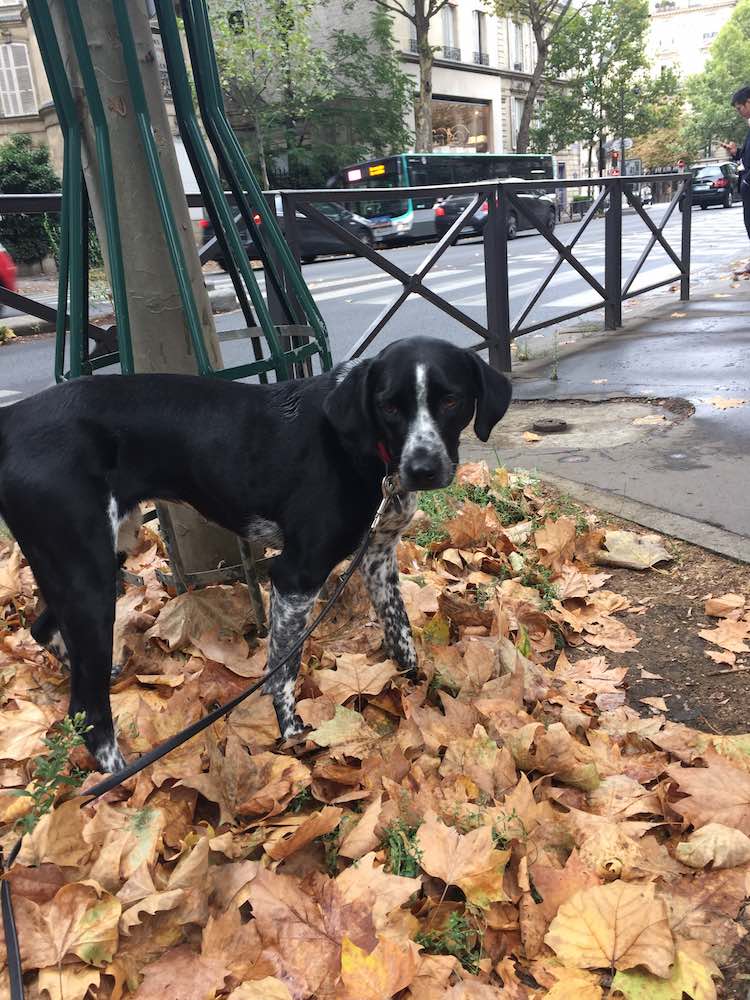 In the apartment she gambolled about and when she found her trove of toys, sweetly beelined for the first one she received from my friend Deborah F. Or what's left of it.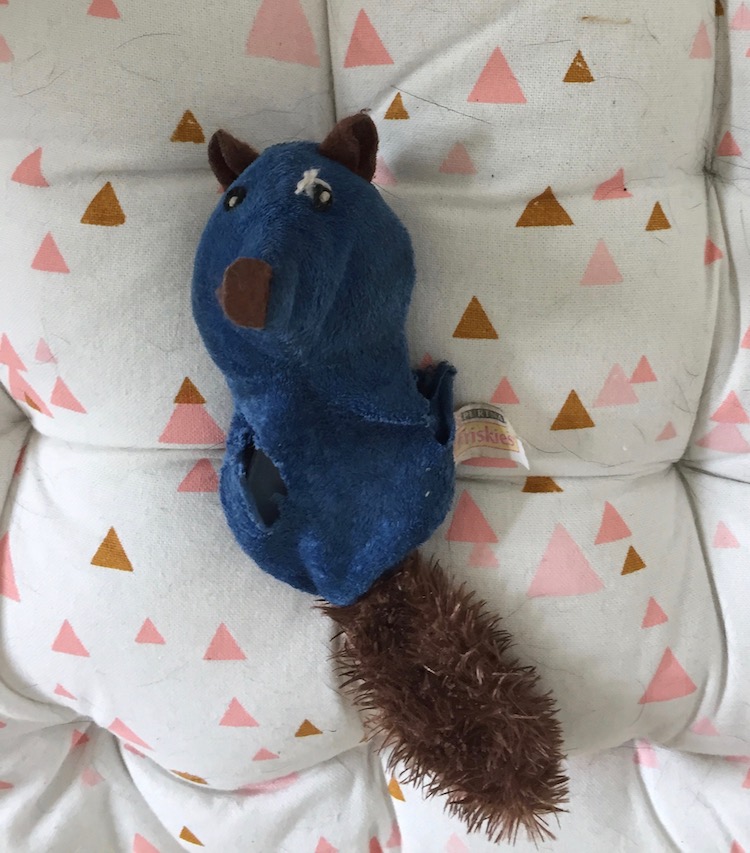 The next morning in the Tuileries, which were thankfully larger than the postage stamp I had remembered, she found crows and pigeons to run after. She met old canine friends and greeted them enthusiastically but respectfully. My friend Nathaële V. said: "I have to say you seem more relaxed too." (Hope you're reading this, Anna.)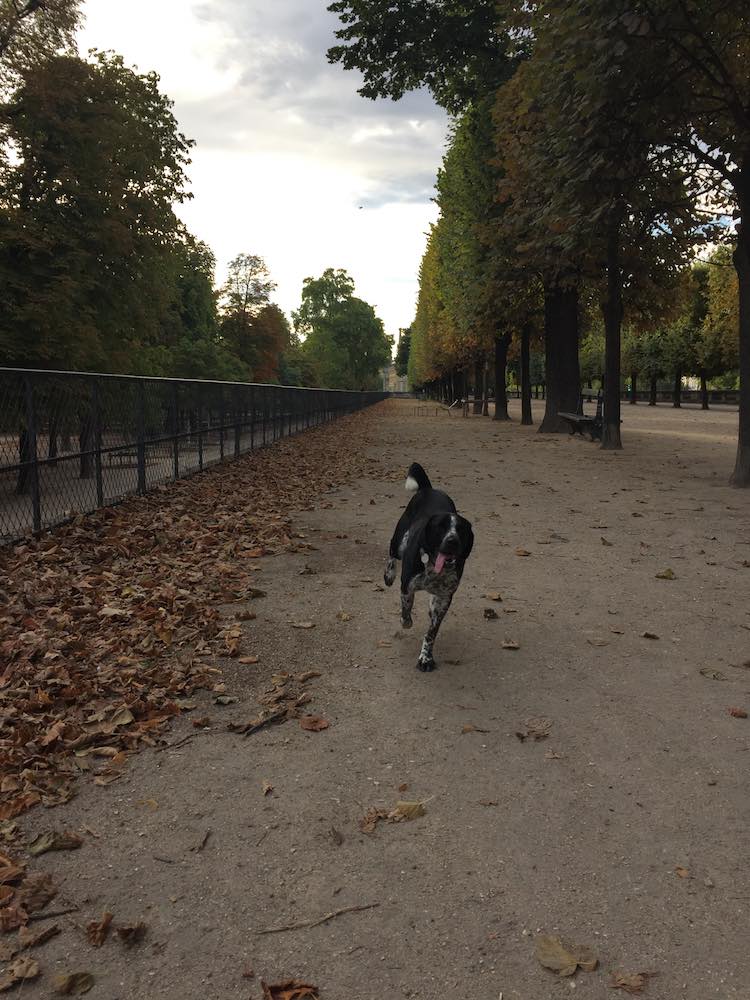 The summer's experiences and her interaction with many people have had their effect on Tasha regardless of geography. And even though I feel as if my own summer has been experienced at a distance, as if through a camera lens rather than en direct, it will have had its effect on me too. At least I hope so.