Tasha, a Franco-German Dog in the Perche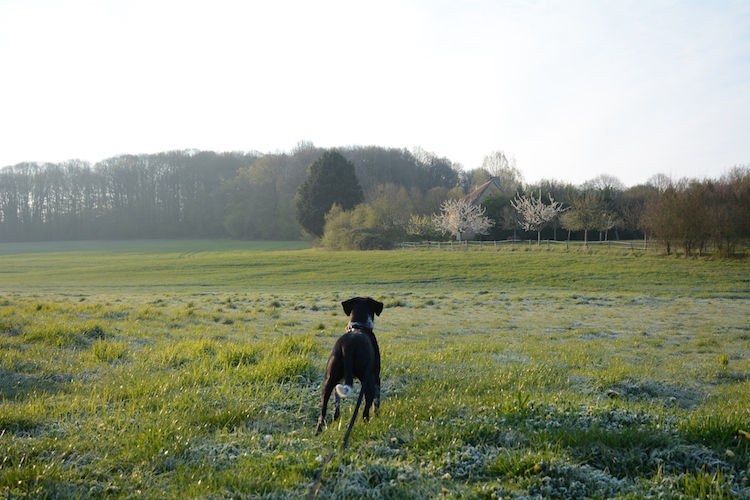 Getting the lay of the land
Friday, 12 July
While thinking about how to approach the first entry of this re-christened Paris-Perche Diary, I returned to the beginning, to the first blog I ever wrote in the Paris-Berlin Diary. One paragraph long, it was entitled Back to Berlin and was written exactly a year after we moved half-time to that city. The snippet mostly expressed the opinion of our dog Elsa, who became the cornerstone of the endeavour several months later with Elsa, a French Dog in Berlin.
Given the recent tectonic shift in our life created by moving full-time back to France, it seems only right that the voice of our current dog—the French rescue mongrel who is coincidentally largely composed of German short-haired pointer and has spent her life with us pinging and ponging between Paris and Berlin and has often herself inspired the blog—should be heard.
What's Tasha's take on her new Paris-Perche life?
When I committed the rash act of driving to the animal shelter near Arras to 'look' at the dog I had seen on the internet, the woman in the kennels who first read my application said: "You live in an apartment. This is a hunting dog. You can't take her." I objected, saying that the apartment was near gardens and the river and she would go on long walks.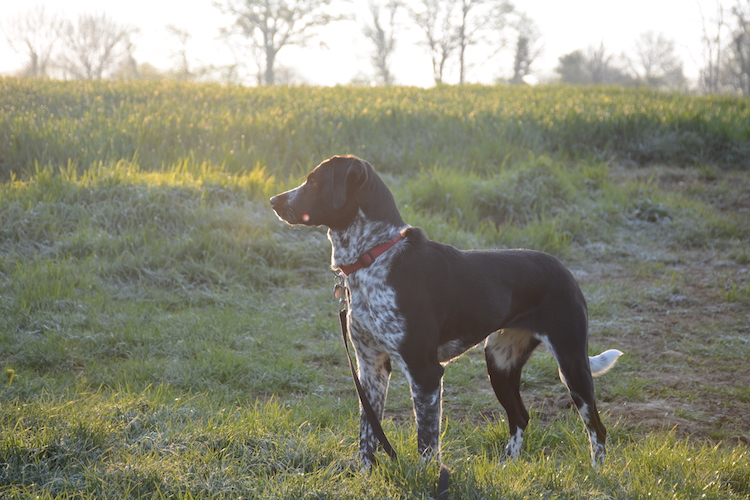 Ad material for Field & Stream or Shooting Times
Her more pragmatic superior, believing that his primary role was finding a happy home for the abandoned souls in his care and recognizing a sucker when he saw one, allowed me to adopt the dog.
But the woman's words have often echoed in my ears. Such as when I realized that the Tuileries Gardens to Tasha are like a wading pool to an Olympic swimmer. Or that a 90-minute trot along the banks of the Seine is a mere morning stretch. That along with my efforts she needed several hours in the woods twice a week with Koffi if she was going to be remotely sound of body—and mind.
Berlin, with the Treptower Park and Plänterwald at our doorstep, was better suited but still somewhat confined by roads and frequented by many fellow seekers of outdoor pleasure for Tasha to bark at. Still, having spent much time during our Berlin life with Anna, she certainly felt more Zuhause there than Elsa ever did.
The move therefore caused angst…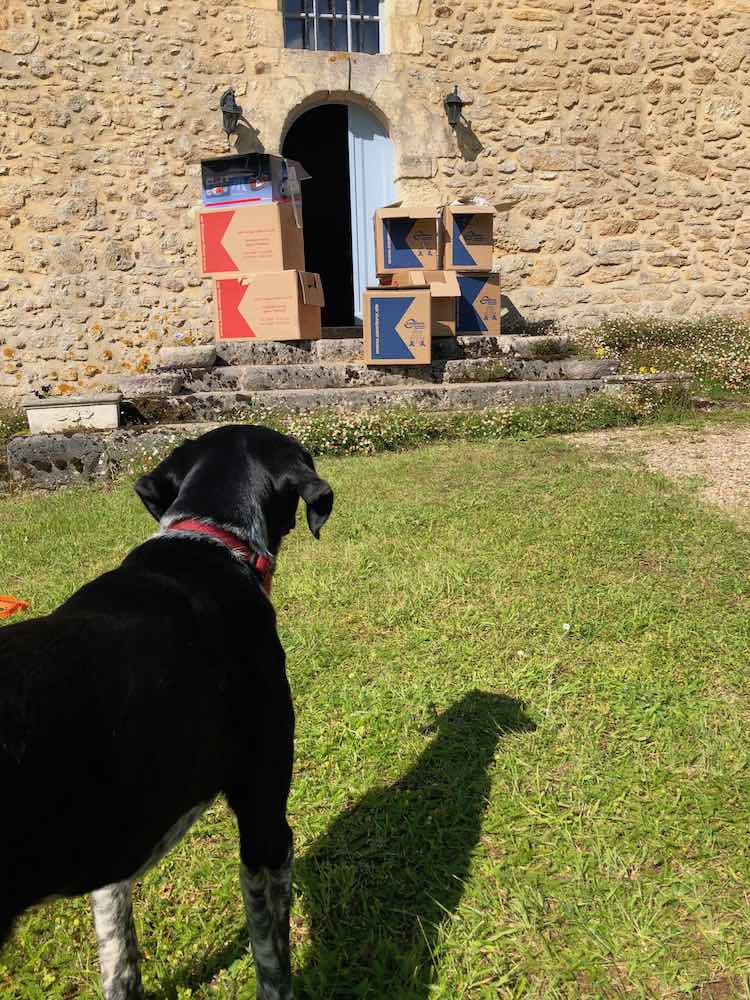 …and required reassurance...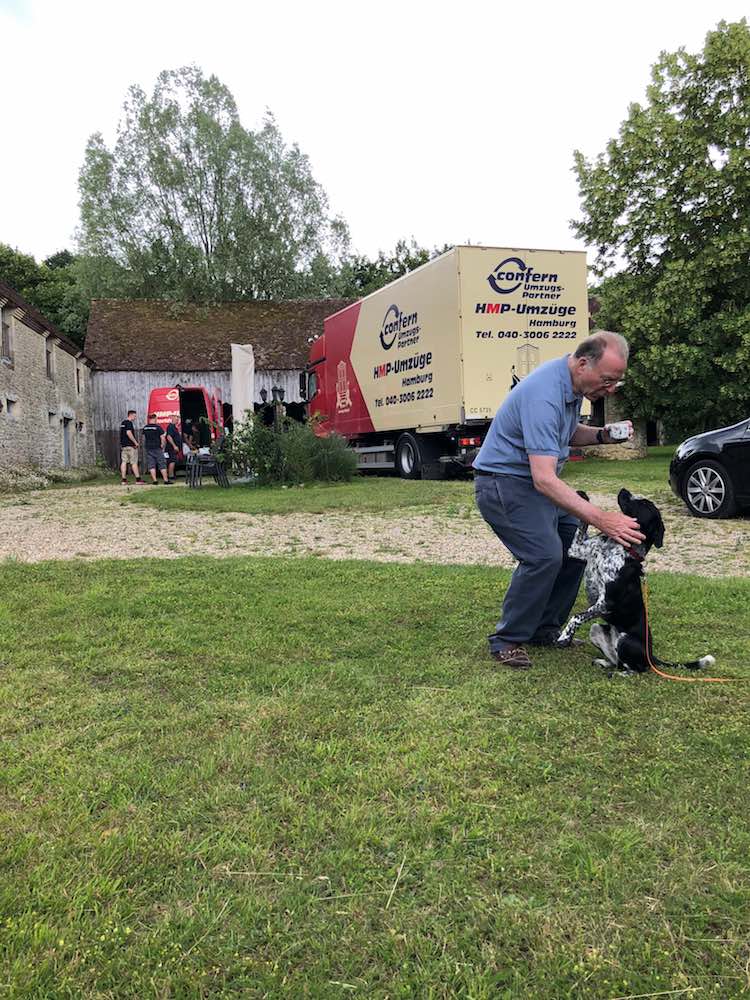 ...though uncertainty was quickly forgotten. Family members, visiting to inspect our new digs, have lavished her with attention and been lax with the rules.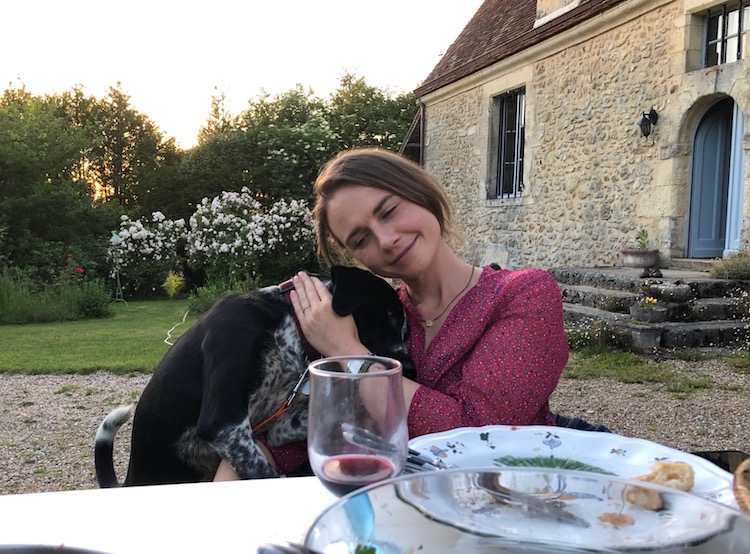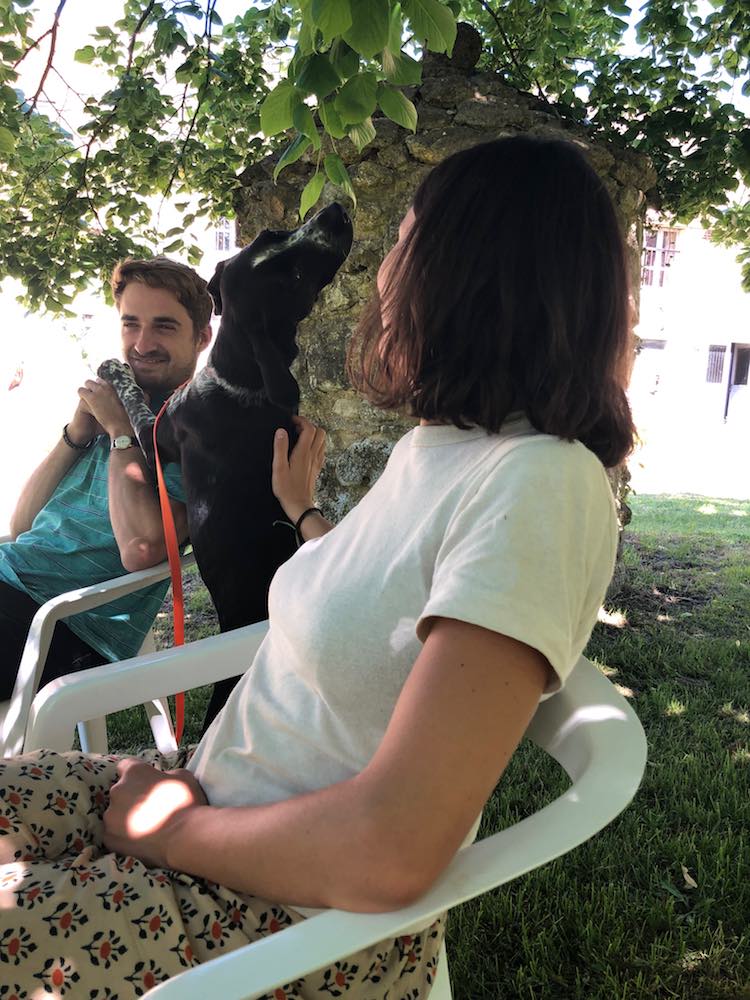 She has been left speechless at the singular sight of David in an apron.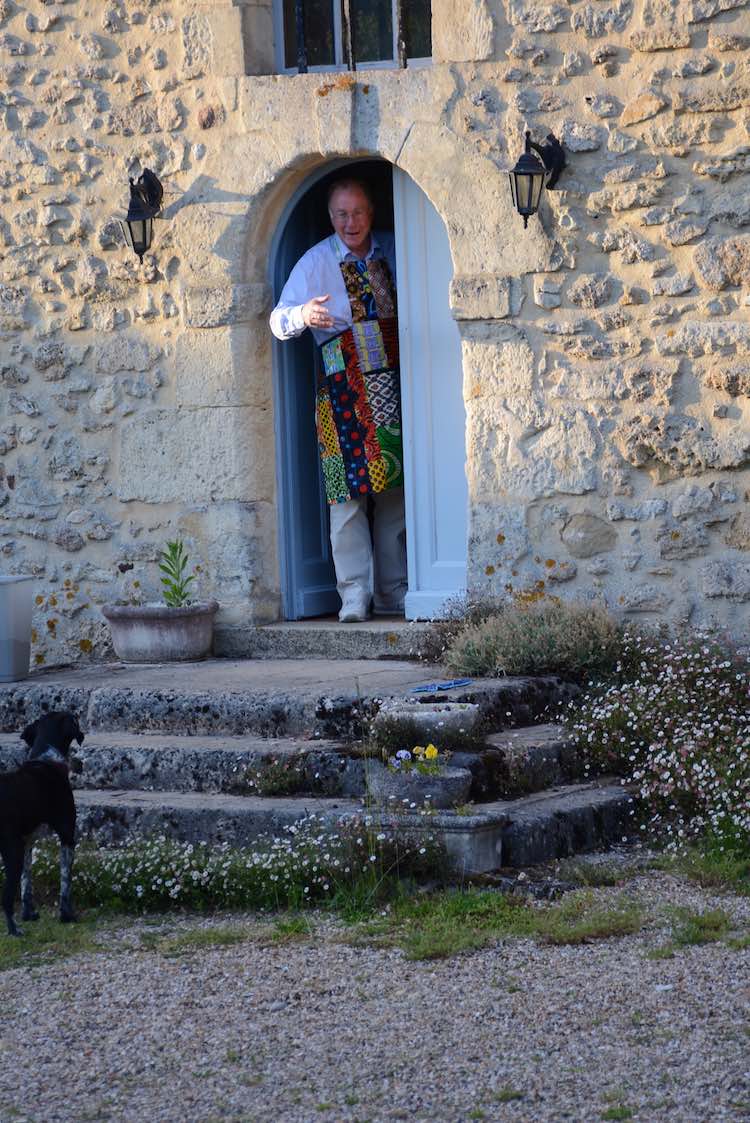 The main attractions, however, are space and nature. As I mentioned in my first entry about our new home, we are surrounded by field and forest, chock full of pheasant, deer, wild boar and hare. Just smelling the air, even from the car...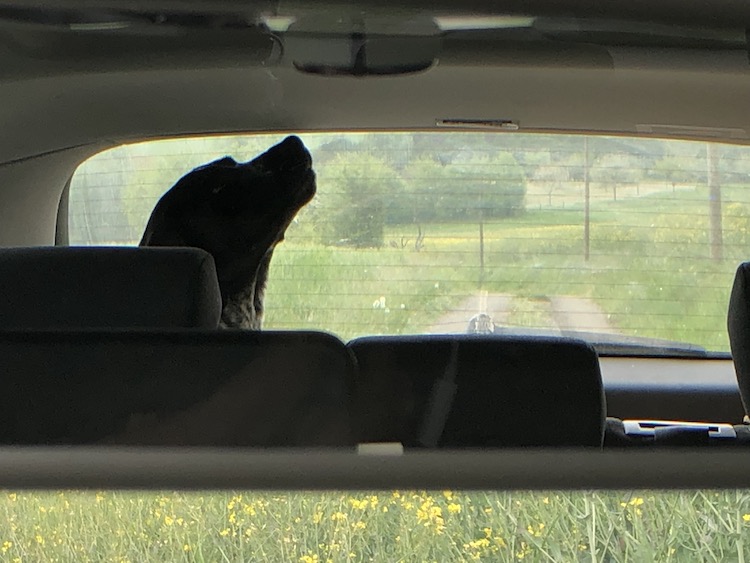 ...sends her into raptures and, unfortunately when she's free, into long forays. We have often been thankful for the white-tipped tail.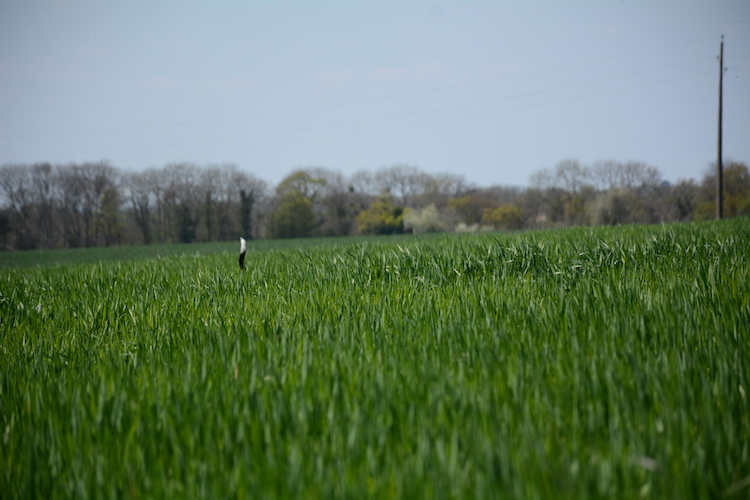 But not often enough. On our second weekend here, Tasha disappeared for five full hours. She may have been having a grand time but I was about to phone the gendarmes. Even if she has been more reasonable since (generally one to two hour missions) and even while we accept, as Koffi said when consulted, that hunting is her nature, that we cannot tie her up or always walk her on a lead, something had to be done.
So following the advice of another expert, Madame P, I last week procured a GPS system for dogs. This morning as I write it is being used for the first time. Tasha is out on a romp but at least I know where—and it's thankfully not even far from the house.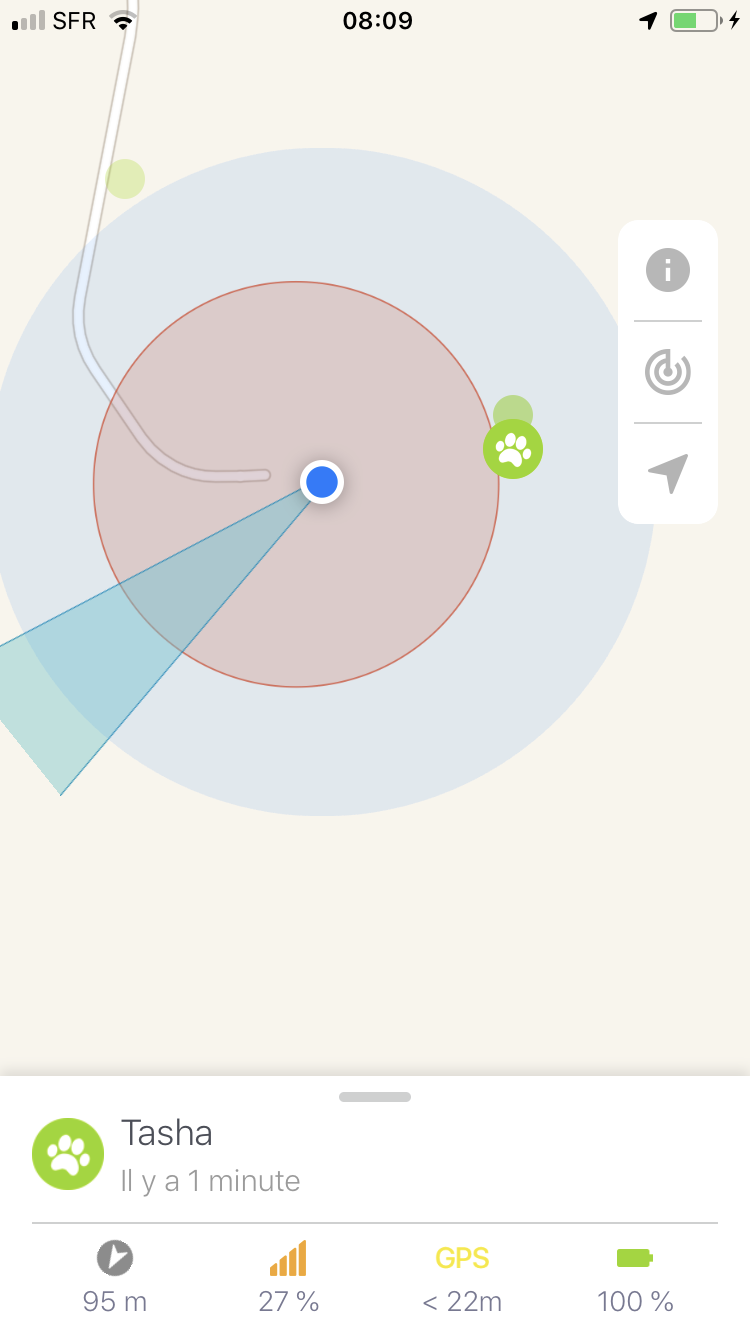 Over the last months David has said on several occasions: "I know we're buying the house for that damn dog." Though not quite true, it is as if Tasha, aka la Princesse, has finally been given her kingdom. As if she has finally found home.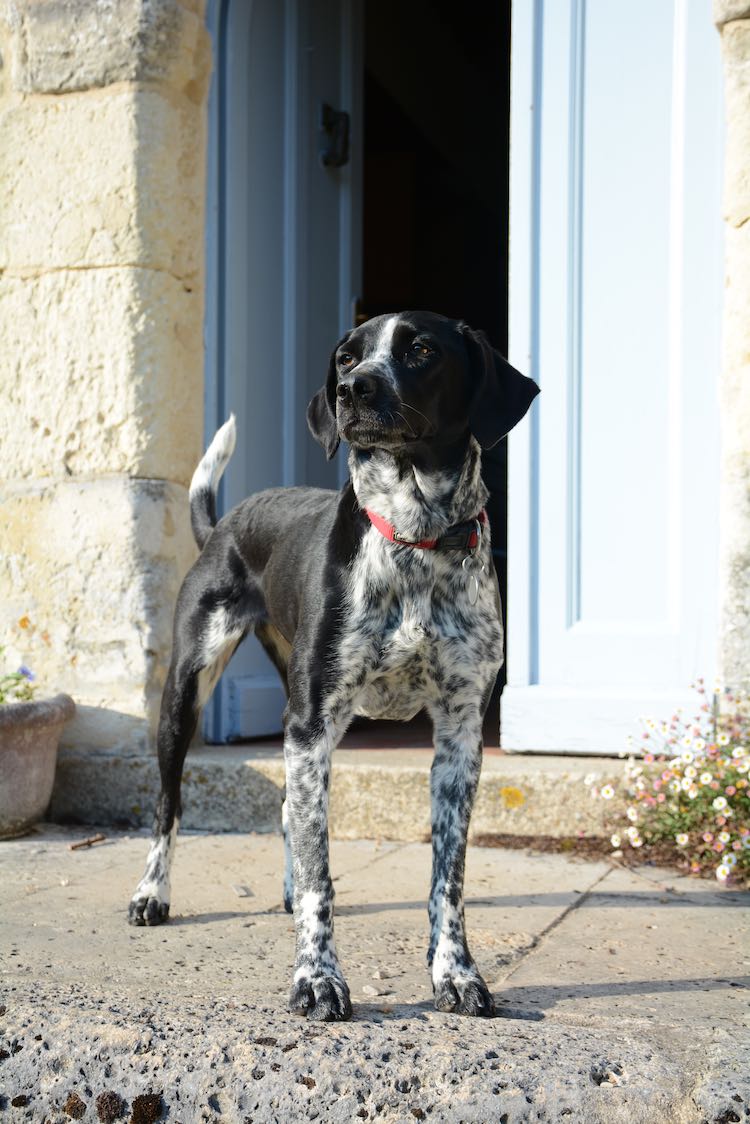 Son Altesse